This woman's unconventional bathroom decor theme has won her a lot of attention on TikTok. However, it is probably not for the reasons that she might have expected.
We have seen lots of bathroom themes in our time. Some people may choose to go with something aquatic. Others could elect to go with a more silly theme, especially those who are sharing their bathrooms with their little ones.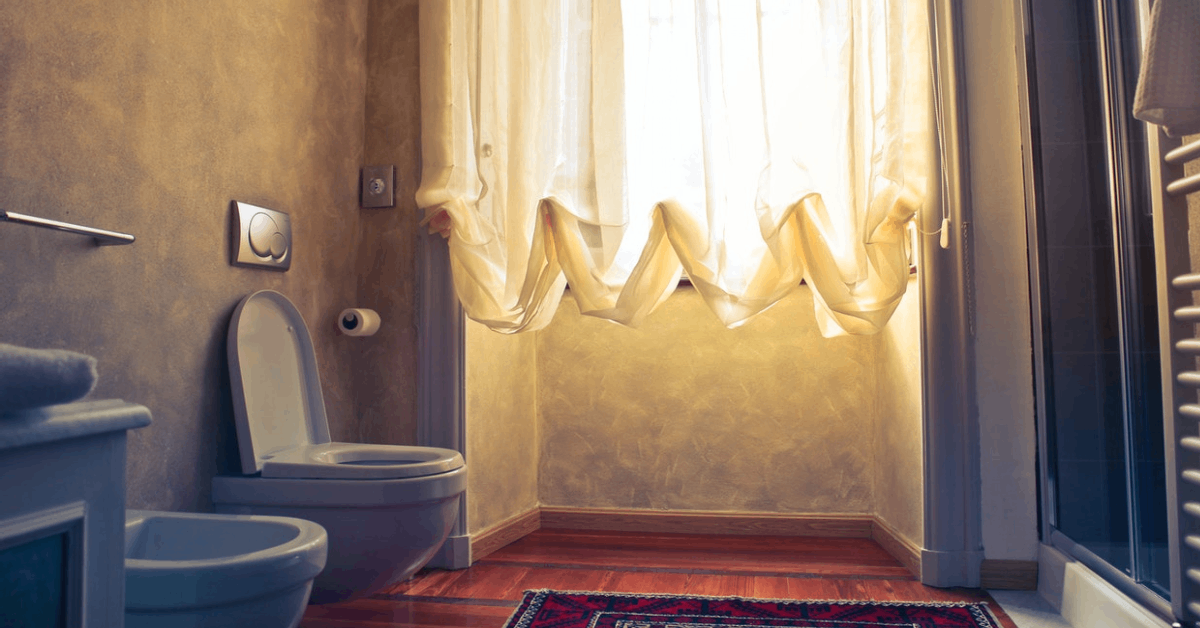 Myra Magdalen had something totally different in mind and now we are here to share it with the rest of our readers. The personal touch that she added to her bathroom is something that you just have to see for yourself.
The bathroom walls are absolutely covered in old keyboards. She even included the dangling cords and wires, so you know it looks crazy in there!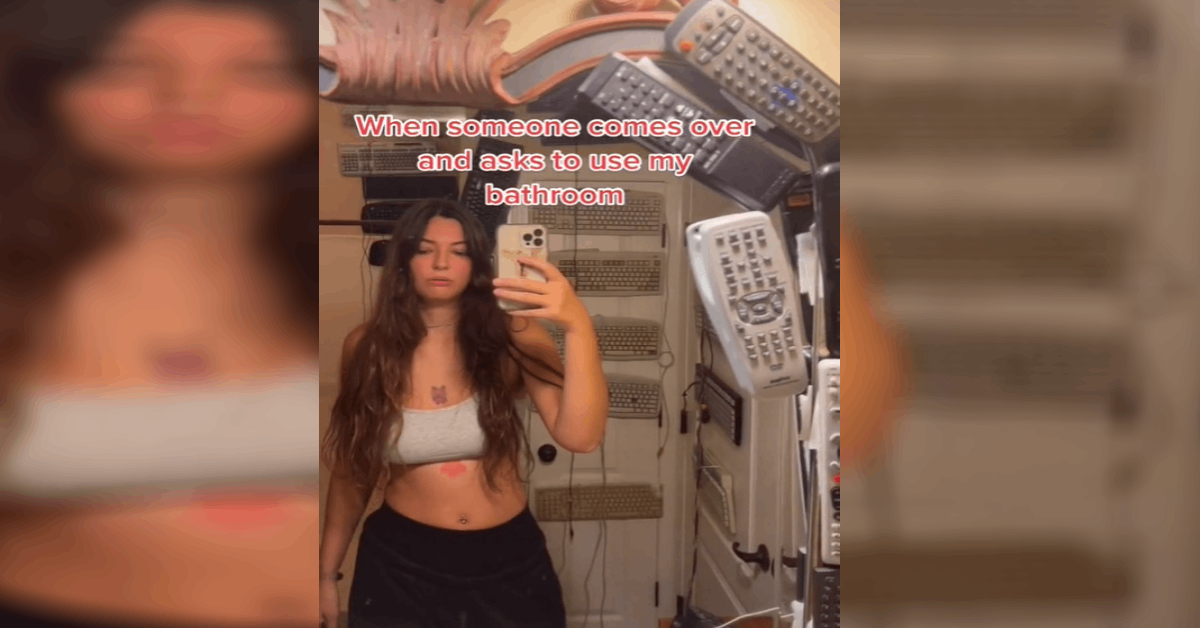 To add to the insanity, she also had black, gray, and white plastic remotes fastened to the frame of her mirror. The video quickly gobbled up all kinds of views, reaching over 13 million on TikTok alone. Heaven only knows how many times and places it has been re-posted since then! We can't lie, we would be incredibly uncomfortable in this bathroom.
It feels like a ghost magnet to us, for reasons that we cannot explain. In the words of one commentator, we shudder to think of how we would feel to be in there and hear the sound of typing out of nowhere. The vibes in this bathroom are about as creepy as it gets but Myra seems to be happy with it.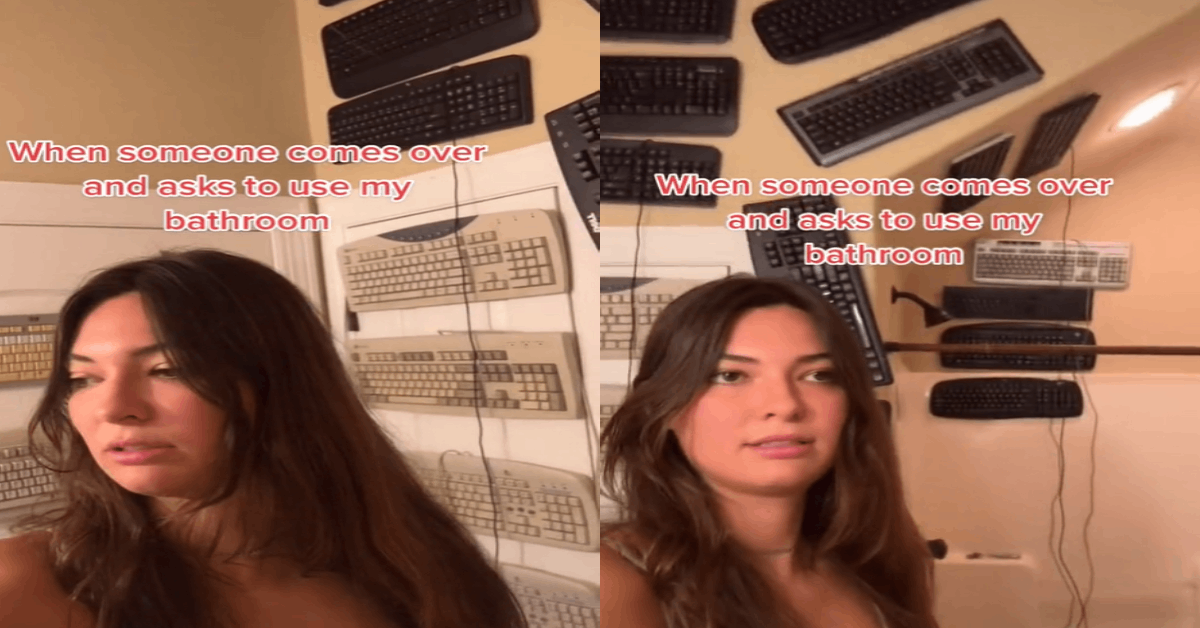 There was even a follow-up video where Myra was asked why she would choose to do this to her bathroom. It's a fair question, of course. She did not want to sacrifice the element of mystery for even a second, which is also understandable. That's why the response that she had to offer up was a rather cryptic one.
"You know how some people's bathrooms are like ocean-themed? Mine is not," said Myra. Well, that seems to be about all that she is willing to say on the matter so we will have to take her word on that.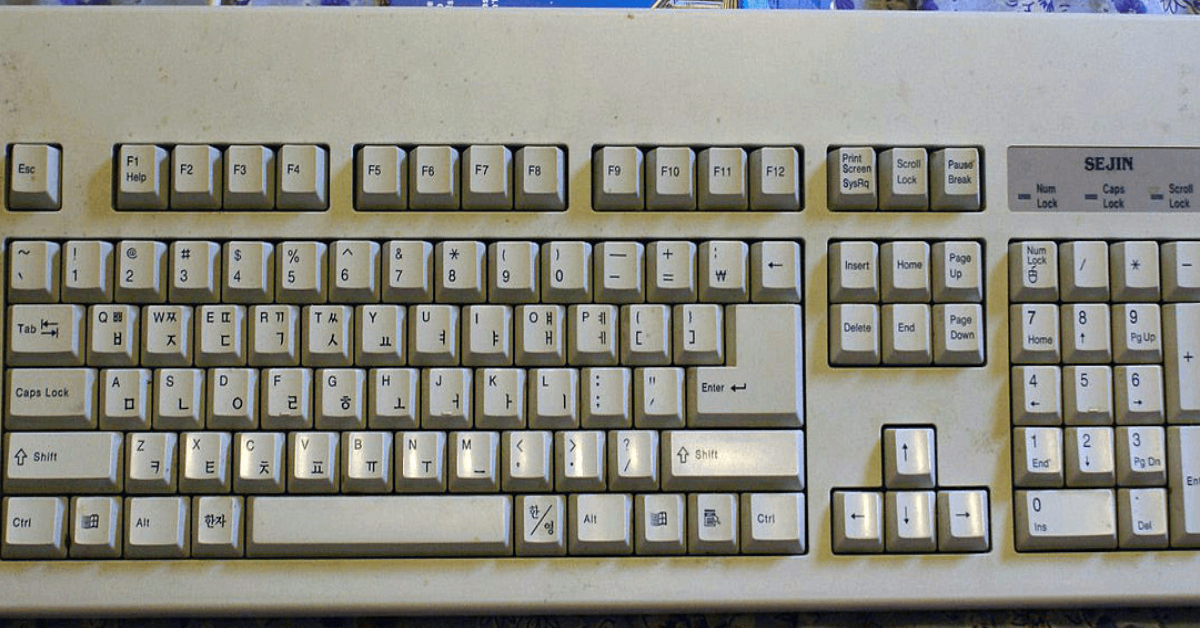 In the meantime, we have been sufficiently creeped out so it is time to cleanse the palate by watching something a little more lighthearted.
If you're curious to see the bathroom for yourself, check it out in the video below:
SKM: below-content placeholder
Whizzco for 12T