As more and more of us are forced to familiarize ourselves with the pros and cons of working from home, Zoom users are getting in the habit of choosing unique backgrounds. These are the standing desks that we are going to be using for the foreseeable future. This is something that Cara Fields knows all too well. She's been stuck working at home and her husband has been having some fun with it.
He makes regular cameos during these conference calls but they are a bit unconventional. One time, he decided to don a cowboy outfit. To be quite honest, we are partial to the Power Ranger getup. Where does he get all of these outfits? We need to know all of Matt's secrets. We wonder how Cara's coworkers handle these intrusions. Imagine how hard you would laugh if you saw someone dressed as Batman during a Zoom call.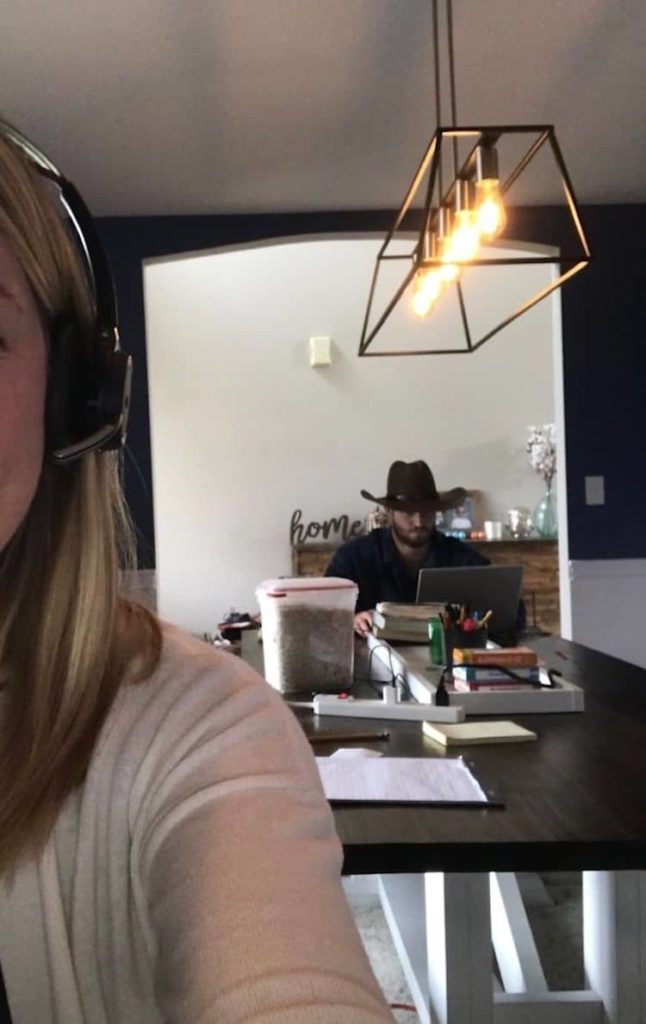 Matt sits in the background, very casually. If you did not know any better, you would assume that he was supposed to be there. While there are many of us who are getting tired of working from home, this couple is making the best of it. Cara and Matt are our new heroes. We cannot wait to see what Matt comes up with next. They have taken lemons and made lemonade.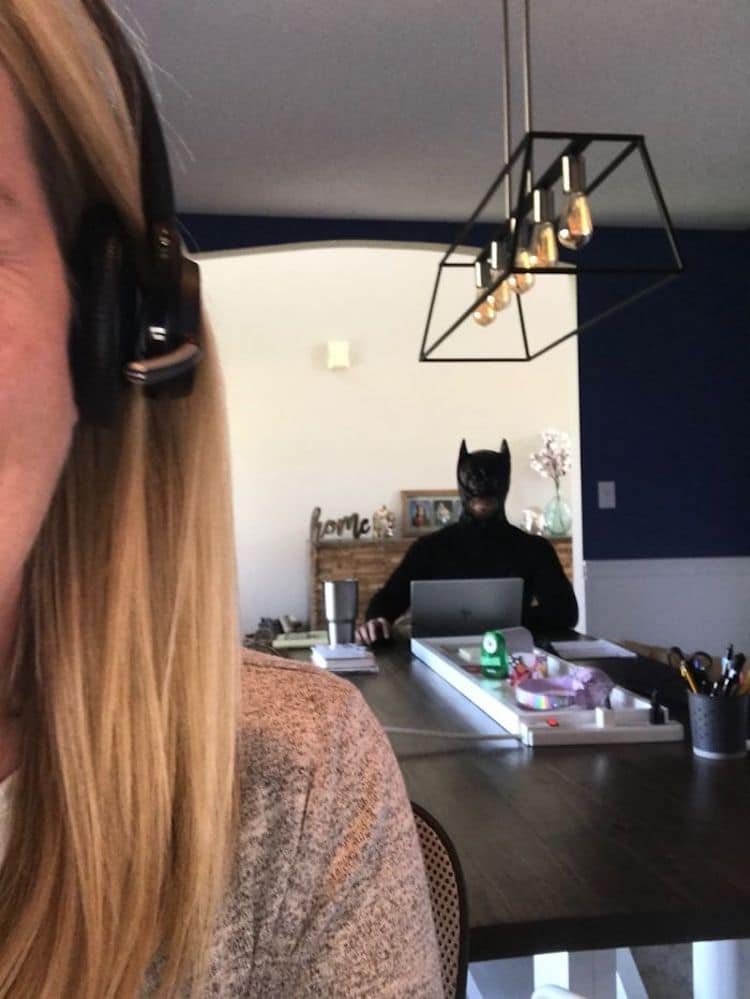 Hopefully, this story provides the necessary inspiration for those of us who are looking to beat the doldrums of working from home. We never thought that we would see so many people who are wistful about the good old days of getting up to go to the office but here we are. It's an unprecedented time that we are living in and we are witnessing a major change in real-time.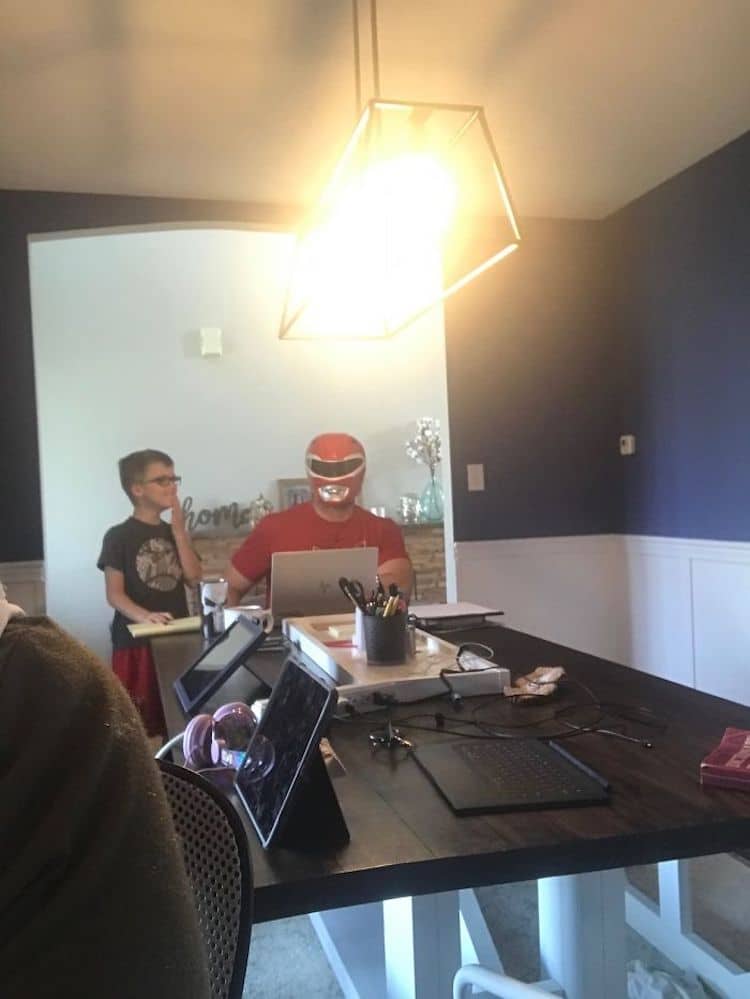 Who knows if we are ever going to go back to "normal"? Now that everyone has gotten a taste of working from home, who is going to want to go back to the old days of getting up early and wearing office clothing? Everyone has been enjoying the extra sleep and who wouldn't choose sweats over khakis? Unless you're Matt, of course. He's more of a rubber suit type of guy.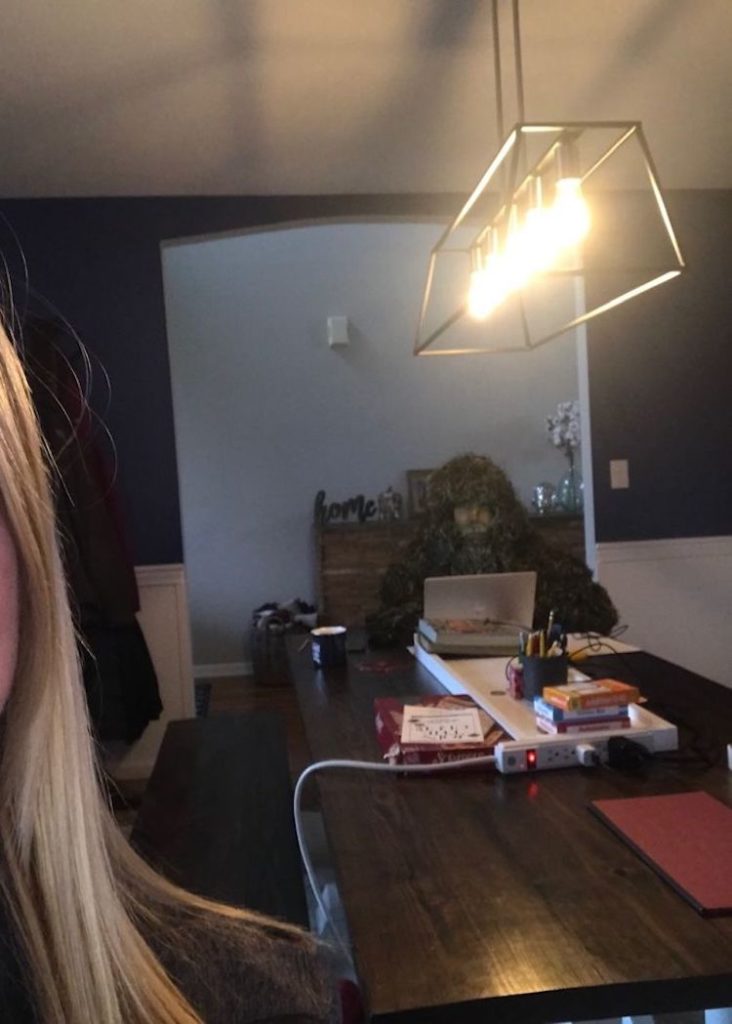 If you laughed at these photobombs as hard as we did, please be sure to share them with your friends and loved ones. We could all use a laugh at the moment. Working from home comes with its advantages and disadvantages, that is for sure. At least we are going to have the opportunity to spend time with the people who matter most.
SKM: below-content placeholder
Whizzco for 12T