The concept of a tiny home can mean anything that you want it to. At the end of the day, it is your home and you can do whatever you want with it.
Take this couple, for instance. They have a very unique living situation, as they have found themselves a tiny house to call their own. The only difference between theirs and everyone else's? Theirs is on the water.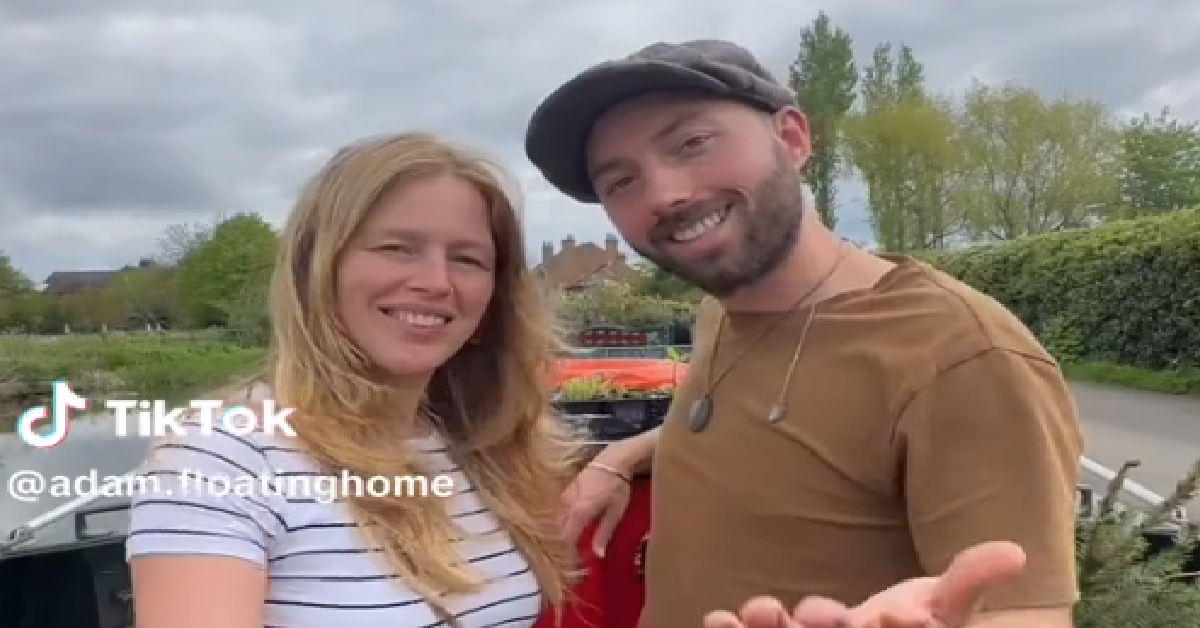 Adam, Lauren and their dog, Shanti, love their life, as they reside in a 59 foot houseboat that is located in UK waters.
Adam is a content creator that is more than happy to share their adventures on his TikTok account, @adam.floatinghome. The houseboat looks narrow but he was happy to offer a tour recently.
It lasts for 44 seconds but it is enough for us to get the gist of their lifestyle. These boats are actually built in a very specific manner, so that they are able to fit within the narrow docks that the UK has to offer. This arrangement fits this couple just fine.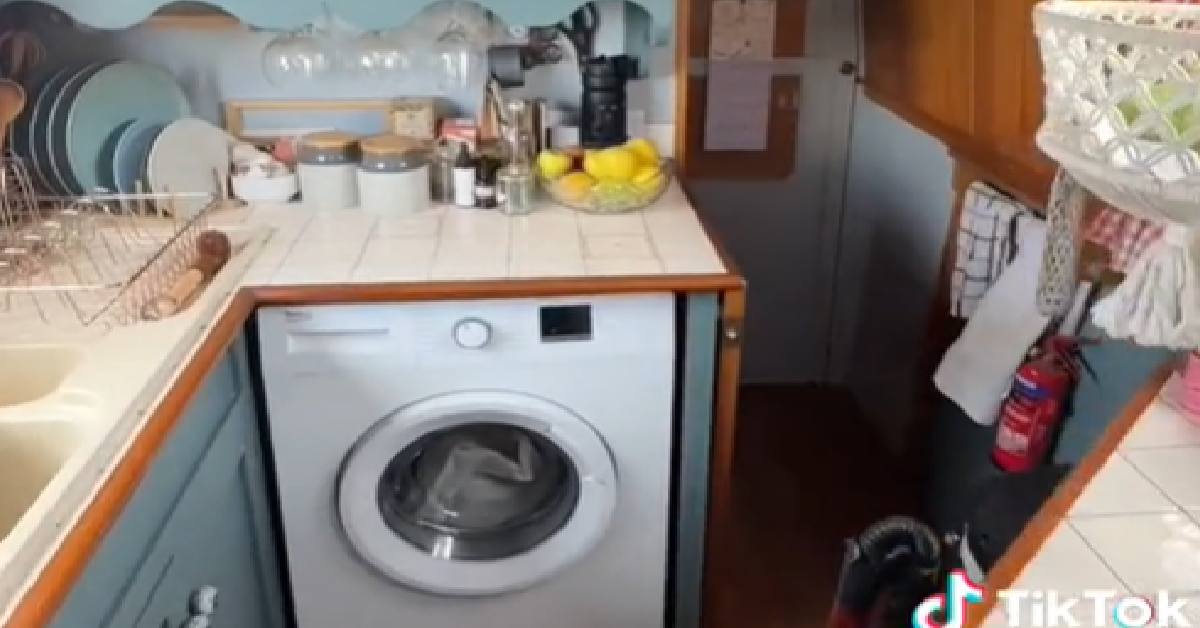 When the tour begins, we get to see the couple bending over to enter a small door that leads into the kitchen.
From there, the tour only gets more fun. "At first, I really didn't want this layout, but now I really like the separation it brings between here and the living space," Lind willfully admits to the audience. "And when I'm cooking in here in the evening, it's my own little sanctuary," he continues. He also shows everyone the couple's bedroom, which is quite narrow as well.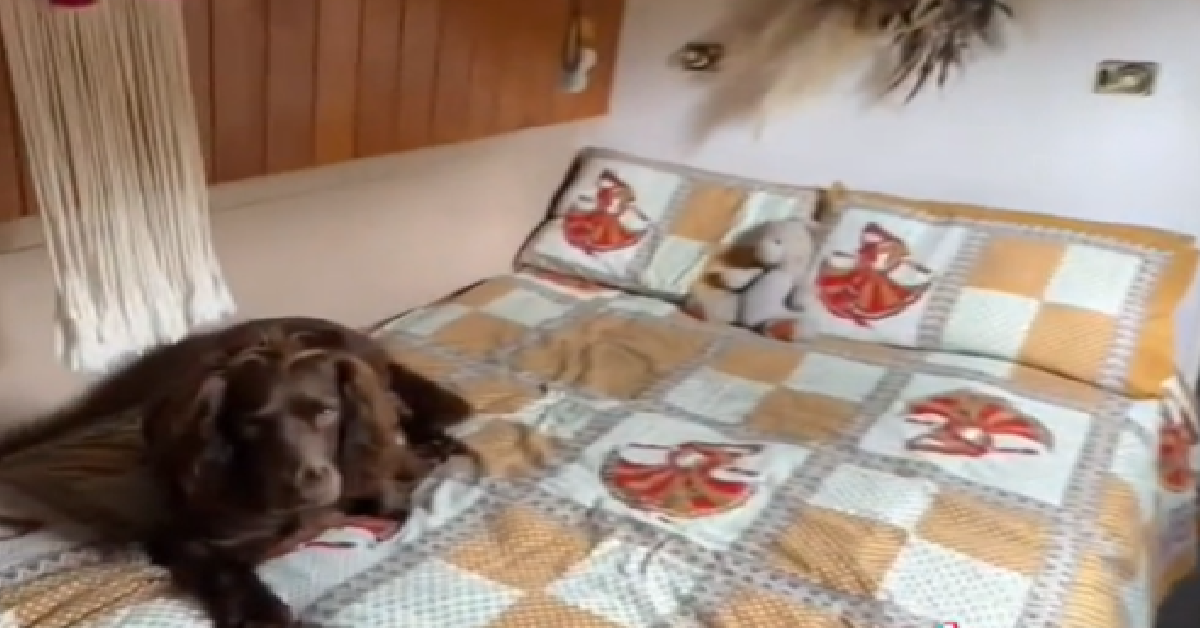 Their bed takes up most of the space, which is understandable. The bathroom is located behind another door, with a shower, sink and composite toilet inside. In the very back of the home, a serene living area can be found. "We have our little cozy corner by the fireplace, and we kept everything on one side of the room to leave enough floor space for yoga," he shares.
"As you can see, I'm pretty sure we have more plants than a garden center," he jokes. Once the tour is finished, he is sure to sign off with a hearty "And that's our home!"
It is one of the most unique living situations that we have seen!
SKM: below-content placeholder
Whizzco for 12T