This is a great kid-baking project with (fingers crossed!) edible results.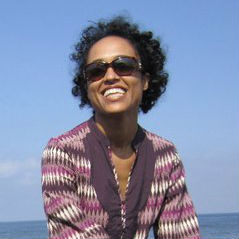 Sarah Cool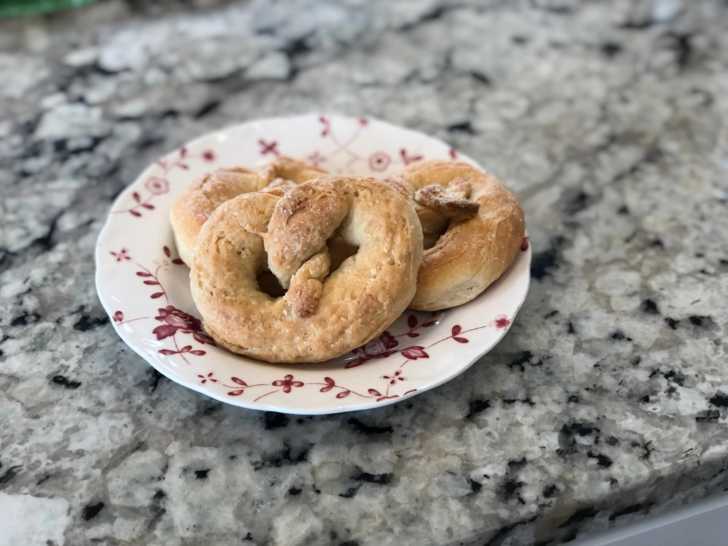 With all of this time at home as of late, I've tried to be creative with some kid cooking and baking projects. I found some great recipes for homemade pretzels but I quickly realized two things: I didn't have any yeast nor did I have self-rising flour. Of course, a few simple keywords typed into my search engine yielded simple solutions to these two missing ingredients. I grabbed my kiddos and got to work whipping up a batch of chewy and delicious homemade pretzels.
It's pretty easy to make self-rising flour. All you need is some all-purpose flour, baking powder, and salt. Now we can create the dough and for that, all we need is one cup of Greek yogurt. Luckily, I had some in my fridge (I love to mix it with some granola and fruit). A stand mixer can be a handy tool, but I wanted to let the kids get their hands into the cooking process so we used clean hands to mix and form the flour and yogurt into a dough ball.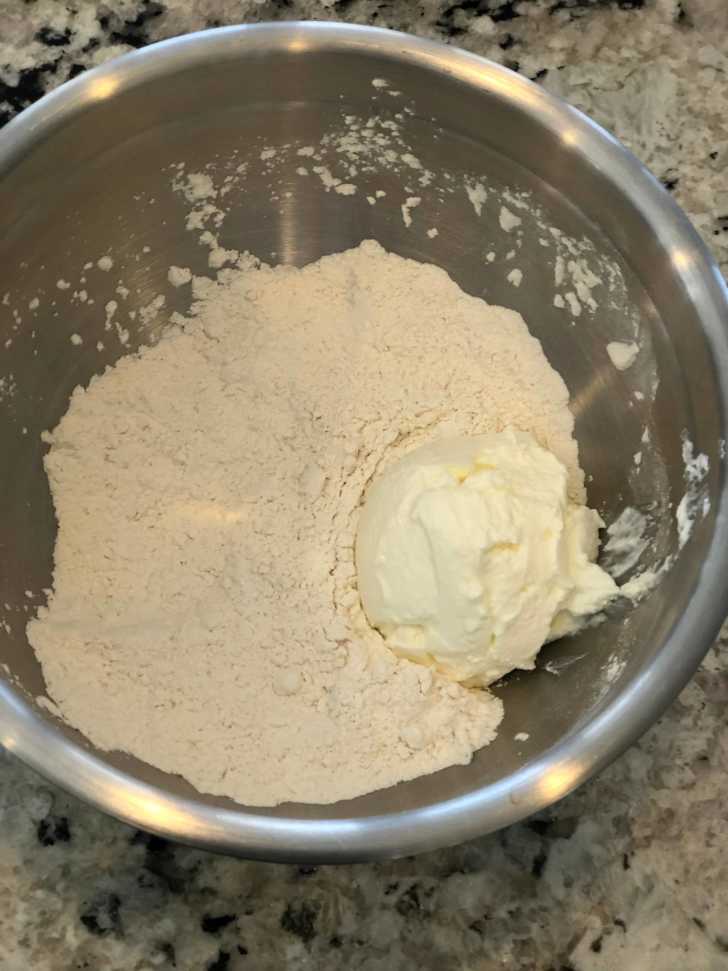 I found it helpful to have a cup of water nearby as we worked with the dough, it was a little on the dry side so a couple of drops of water helped to hold the dough together when it started to feel a little dry. We sectioned the dough into eight equal pieces and got to rolling!
This is when a couple of dabs of water came in handy. We made sure to put flour on our work surface as well as on our clean hands as we began to gently press and roll the dough into long tubes, about the width of a hot dog and about 8-inches in length.
It was the girls' job to twist the pretzels into that distinctive pretzel shape. This is when my youngest shared a pretzel fun-fact that I'd not known before. In Germany, pretzels were called "bretzels" – which means "hug." A perfectly appropriate fun fact!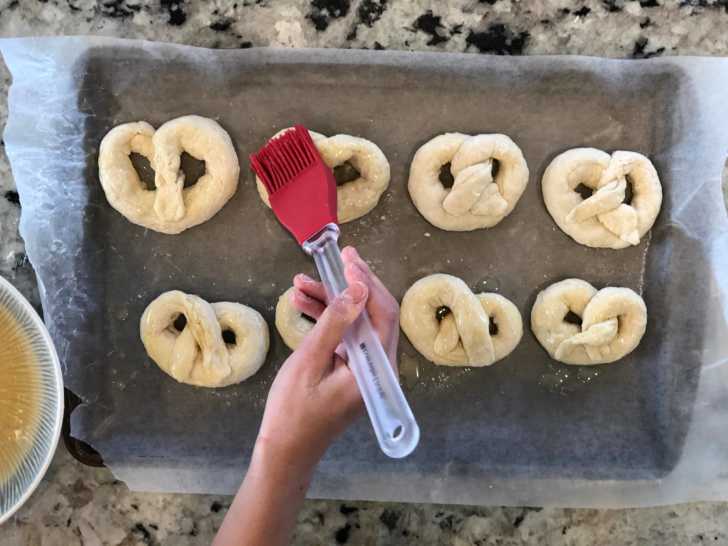 Now for the butter and salt – two very essential pretzel ingredients. We brushed melted butter over the top of the pretzels and sprinkled them with coarse salt. Our parchment-lined baking sheet went into the oven to bake for about 30 minutes, or until they start to become golden in color. I did finesse these a bit, taking them out of the oven after 20 minutes to glaze them again with some melted butter and a little more salt.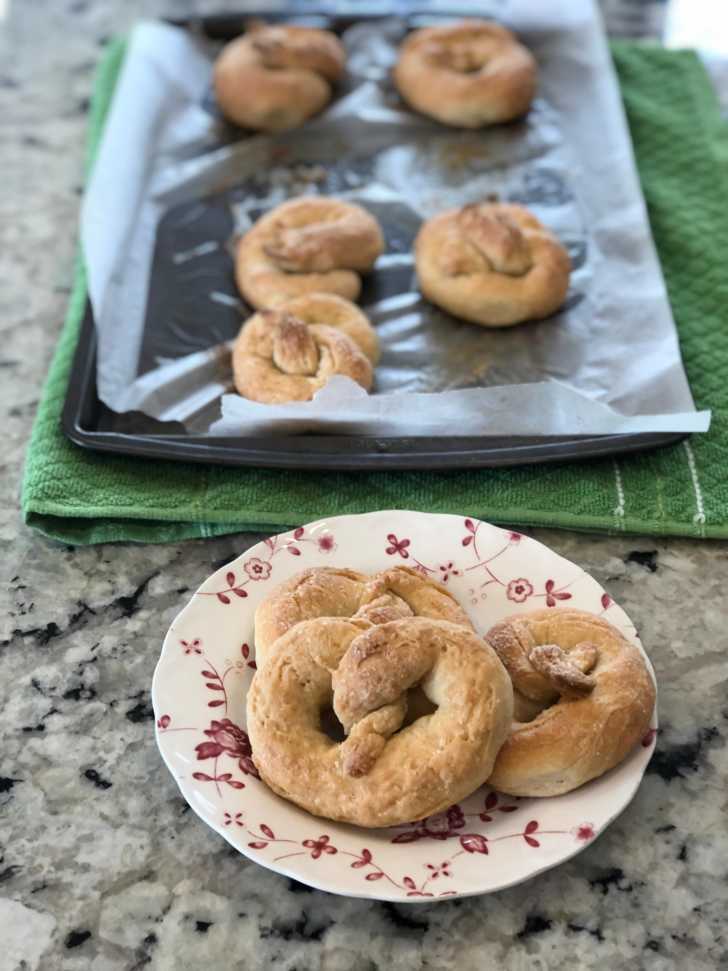 After about 30 minutes, we took the pretzels out of the oven to cool directly on the baking sheet. Once cooled, there was no stopping my eager little bakers from tearing apart their adorable little pretzels.
Homemade Pretzels Without Yeast
Makes 8 pretzels
10m prep time
30m cook time
Ingredients
1 cup Greek yogurt, plain and non-fat
2 cups all-purpose flour
3 teaspoons baking powder
1 teaspoon kosher salt
1 tablespoon butter
1 tablespoon coarse salt
Preparation
Preheat oven to 350°F. Line a baking sheet with parchment paper and set aside.
Combine 1 ¾ cup of the flour mixture with Greek yogurt and mix until combined. Form dough into a ball.
Sprinkle 1 tablespoon of the reserved flour over the dough ball. Use remaining to prep a wooden board or kitchen countertop.
Press the dough down and divide it into 8 even sections. Roll each section into long stretches of dough, then twist the corners together to form into a pretzel shape. Place each pretzel onto the prepared baking sheet, spacing the pretzels evenly apart.
Brush the top of each pretzel with melted butter and sprinkle over coarse salt.
Bake in the oven for 20 minutes or until golden brown and cooked through.
Cool pretzels on the baking sheet.
Recipe adapted from The Big Man's World.
SKM: below-content placeholder
Whizzco for 12T