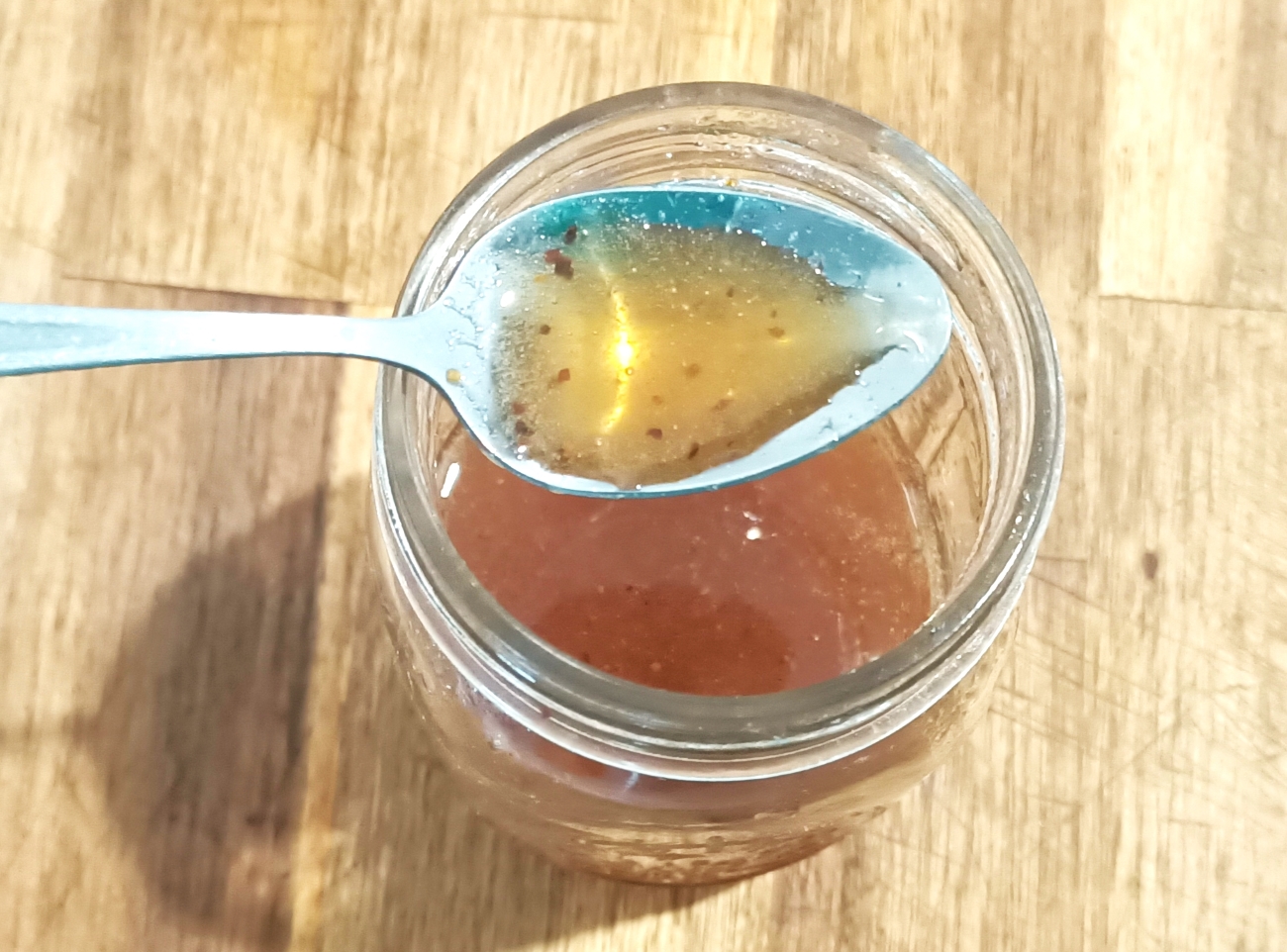 Every cook who enjoys hot spice understands that in preparation and cooking, combining the sweetness of honey with more dashing, devilish herbs creates a range of flavor contrasts that bring food to life on the palate.
Until recently, I tried to do this via mixing and matching herbs, spice, and sweetness within the dish I was making. This approach has changed considerably since I've learned to make a simple hot honey recipe. By infusing a habanero hot sauce and chili flakes with the honey my wife gets regularly at work in the shop (she sells chainsaws and mowers, and many of the customers keep bees), I've managed to craft a condiment with a huge range of uses.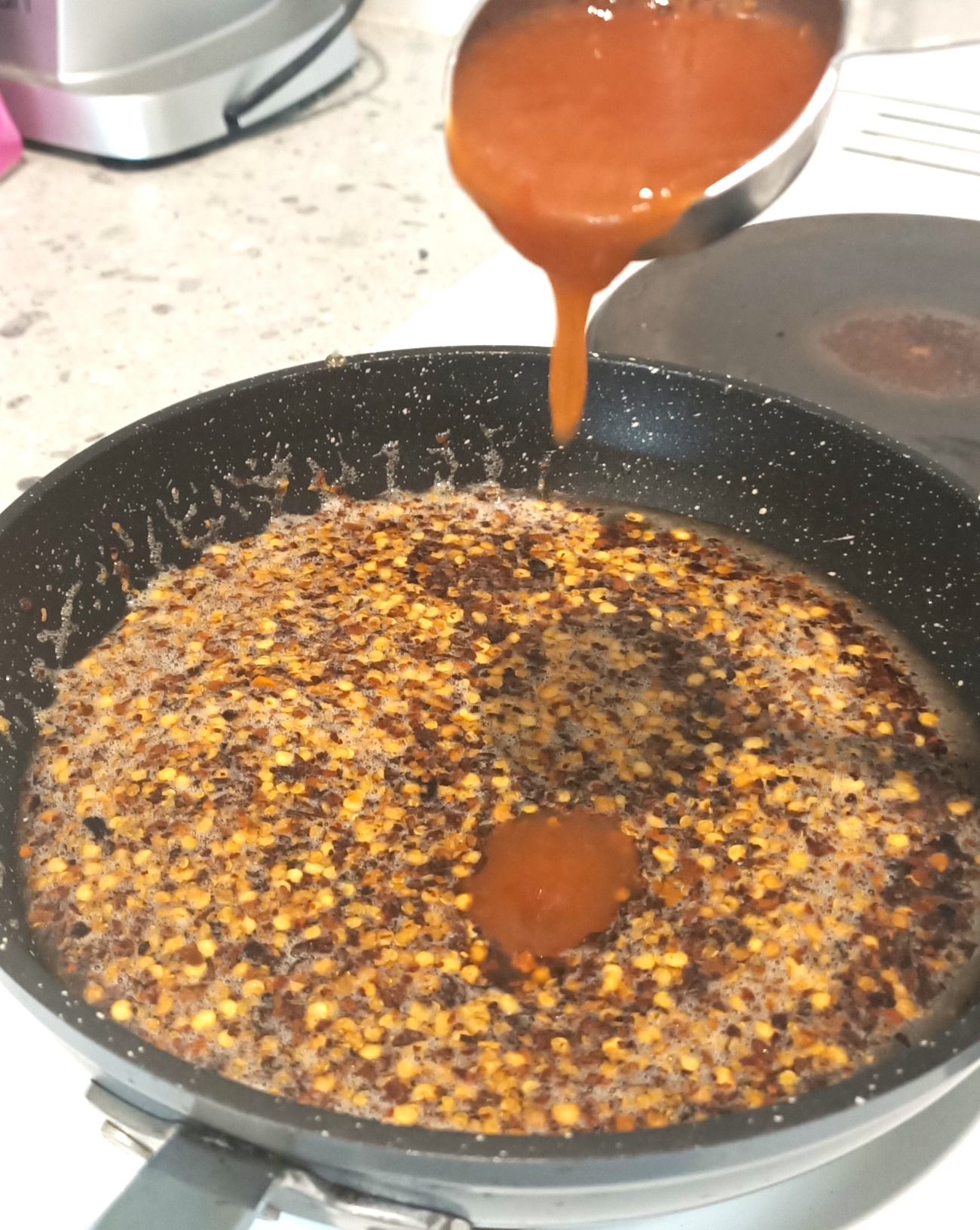 The recipe I use for hot honey is simple, yet comes with a larger initial kick and more depth than popular commercial products such as Mike's Hot Honey. Heat the local honey until it starts to bubble, then add chili flakes as an infusion while it cools. You can leave it at that, or make the concoction go a bit harder by adding a tangy hot sauce. I use a brand with mango and lime alongside the base habanero chili to give it a vinegary layer which tamps down the excitement just a bit.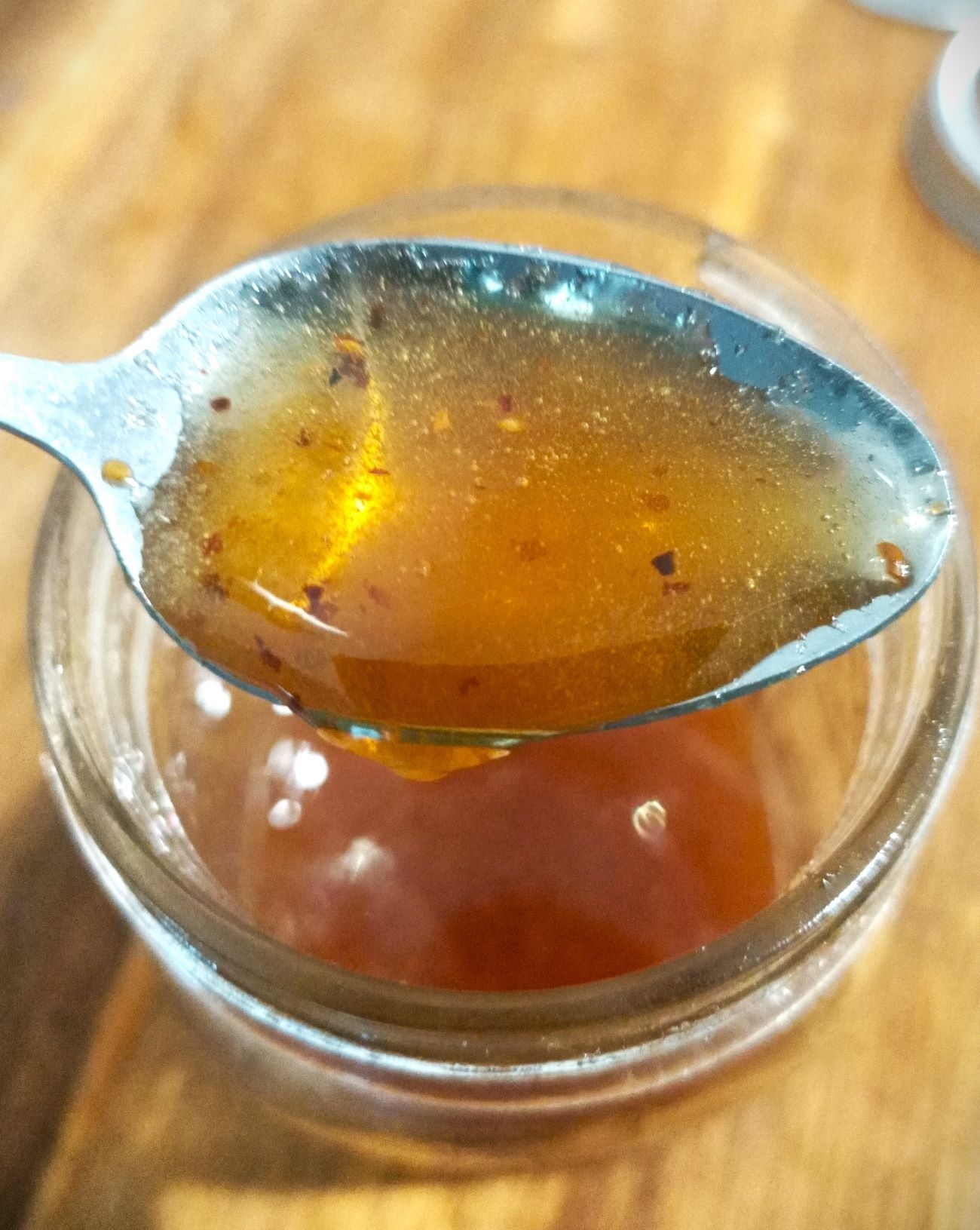 I've found that now that I've made hot honey, it creeps into many of my other recipes. It's a great component of many marinades and stir fries that I like to cook at home, it's useful for matching with crisp green veggies, or for kicking the flavor of a meat sauce or grill item. However, its best use is with fried chicken or wings because the heat works brilliantly to accentuate the juicy chicken's natural flavors.
In any situation working with sweet and hot flavors, hot honey can be extremely useful. If hot spice is not your thing, you can simply take out the hot sauce component to take it a little easier on the tongue.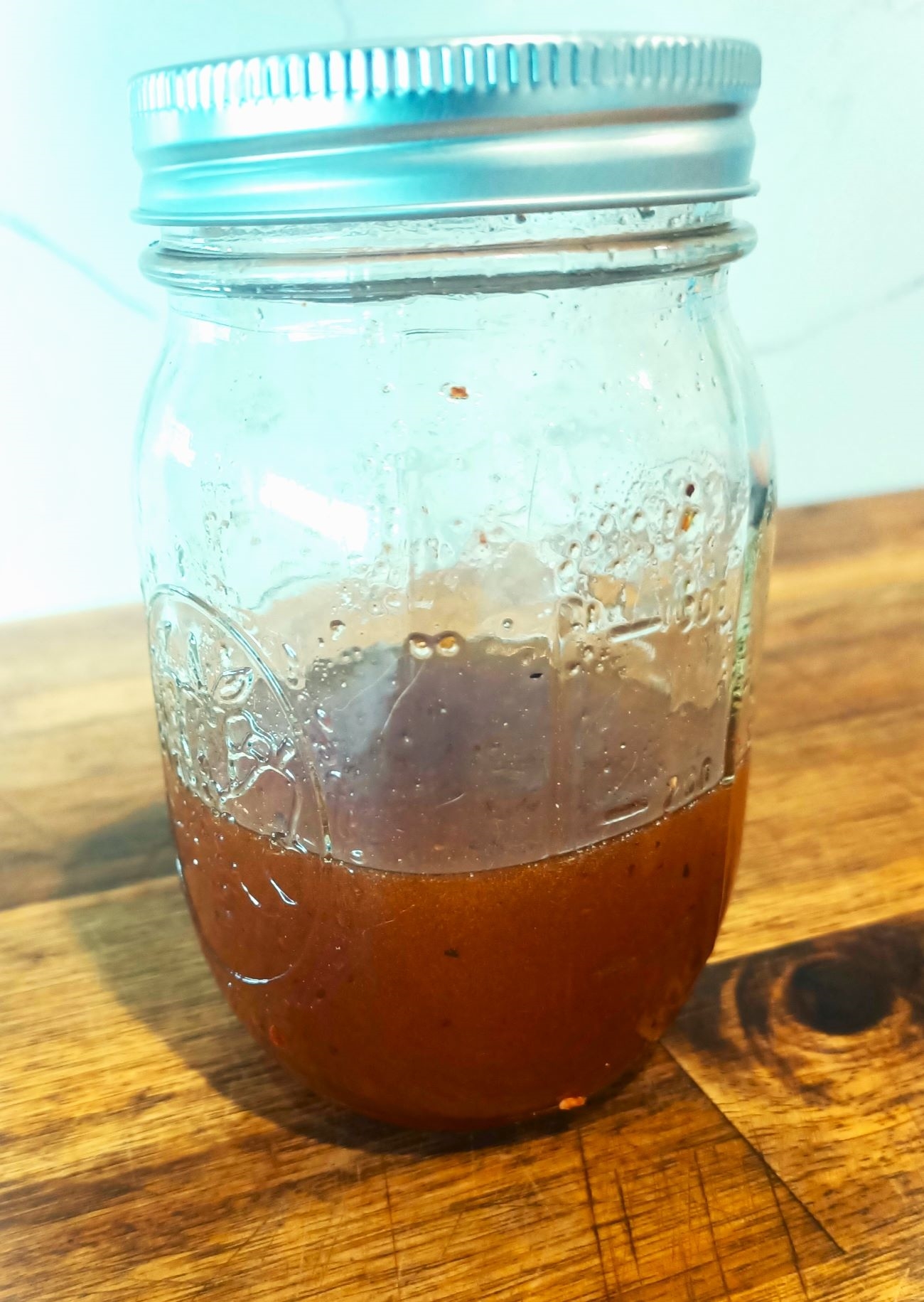 Homemade Hot Honey
Makes 1 Cup
5m prep time
10m cook time
Ingredients
1 cup local honey (can use store bought)
2 tablespoons dried chilli flakes
Optional: 1 tablespoon hot sauce
A cheap, simple and effective method, to bring the heat with your sweet.
Heat honey and chilli flakes in a pan at low to medium heat. Stir continuously, until the edges of the mixture begin to bubble.
Remove mixture from heat and add hot sauce. Stir to combine thoroughly, then leave to infuse for minutes.
Using a mesh strainer, pour hot honey mixture into a glass container or mason jar with a screw top lid. Let cool and then store in a cool dry place, not the refrigerator.
If/when hot honey crystalizes over time, regain correct mix by heating the glass jar under warm running water.
Recipe adapted from The Endless Meal
SKM: below-content placeholder
Whizzco for 12T