No other food is as emblematic of balmy trade winds and sugar sand beaches as the pineapple. A South American fruit, pineapples were seen as rare and luxurious to the European and British explorers that brought them back from the New World. This spiky fruit was coveted during the colonial era, and placed in the center of the table space and viewed by diners — not to be eaten. Luckily, pineapples have become a little more accessible (and people aren't afraid to eat them) nowadays. Even though they are more available to us, it still doesn't detract from their unique features and distinctive taste. Buying a whole pineapple still has a special feeling! Generally, when we purchase pineapples from the store, the top gets cut and tossed into the trash. But the next time you are thinking of trashing the top, do this quick and nifty growing tip instead.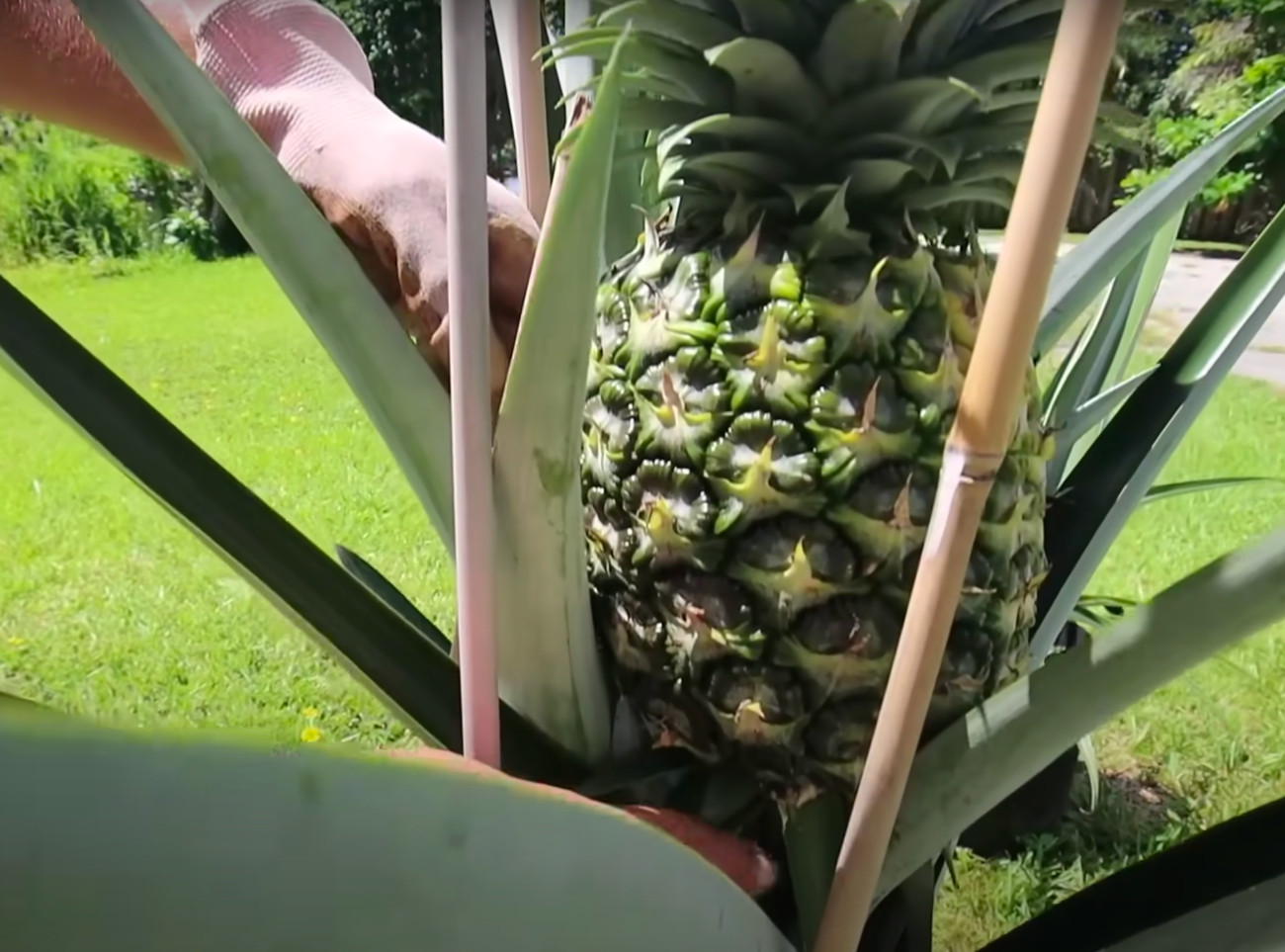 Yes, it's not just a fake tip video about gardening, you can actually grow plants from vegetables and fruits you buy in the grocery store. On the YouTube channels creative_explained and Darcizzle Offshore , they show that pineapples can be in grow with ease.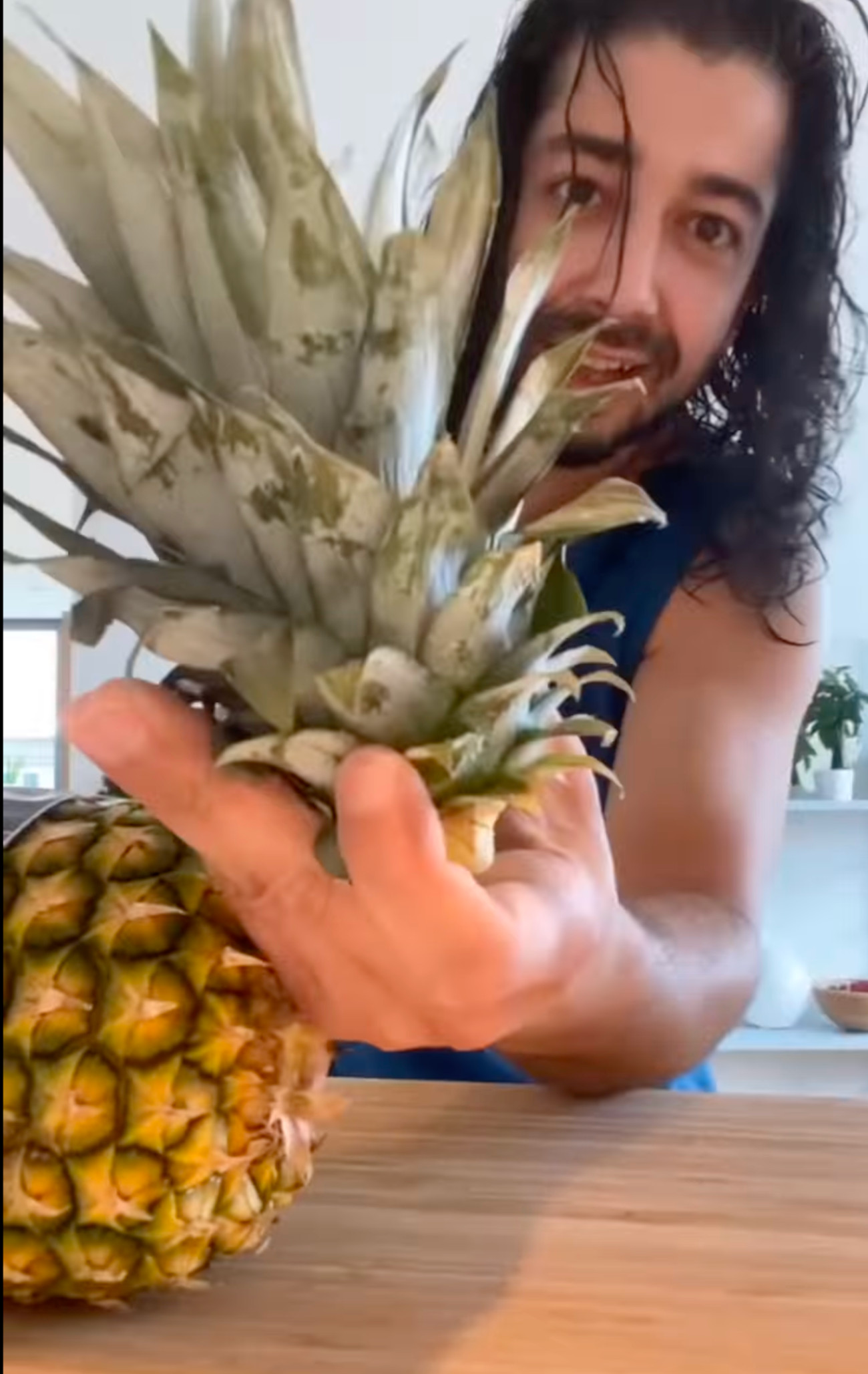 First, you twist the pineapple crown (the part with all of the leaves) off. If it's too tough, use a knife and carefully slice away the top leaves from the body, but twisting is ideal, as it naturally pulls away at the right spot. If you do cut it, try to avoid removing as much of the pineapple as possible (as it's not important for growing).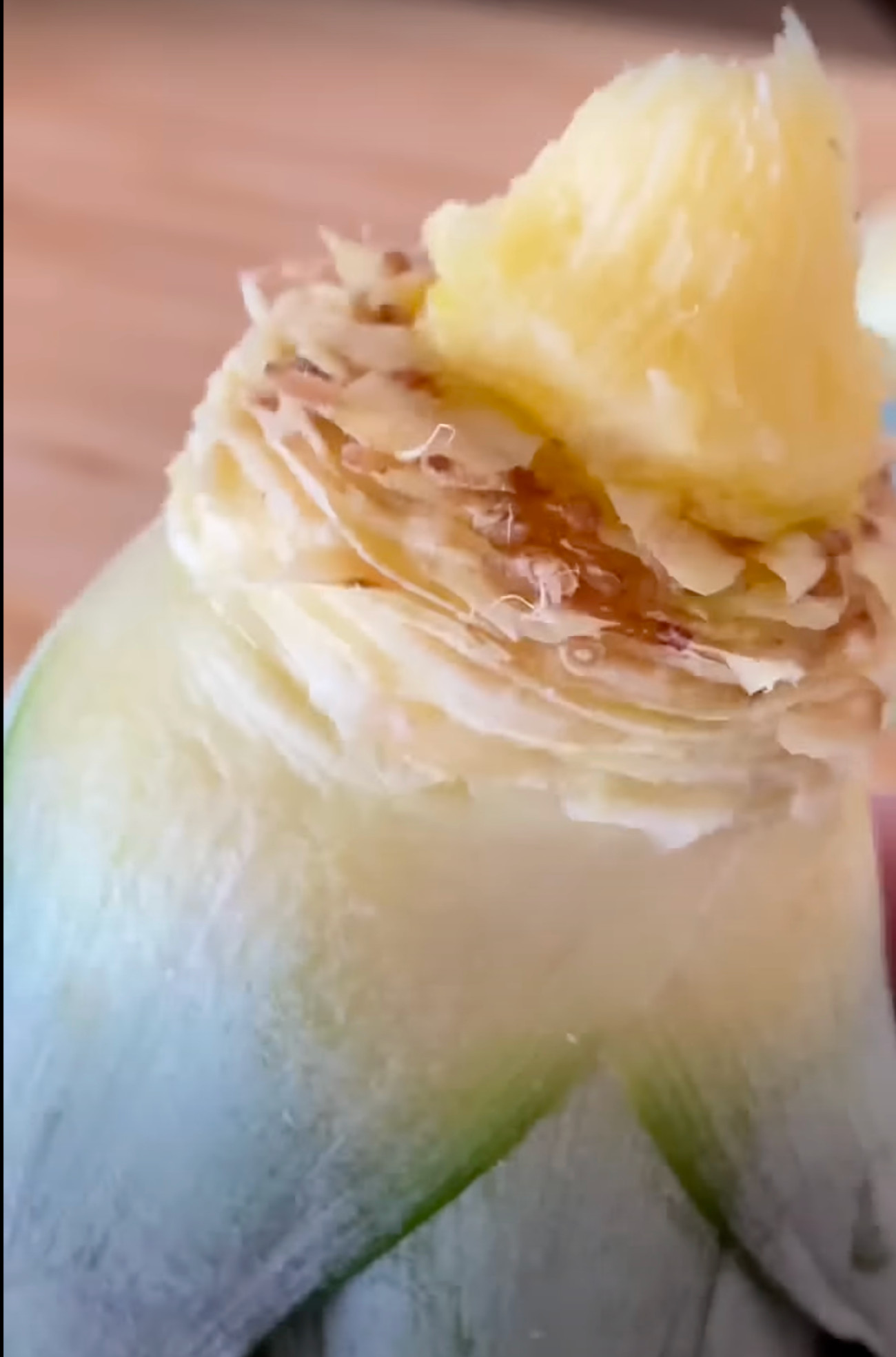 Next, pick the bottom three to four rows of leaves. As you pluck off the leaves, you'll be exposing the pineapple crown's core. Exposing this part of the pineapple allows the roots to grow.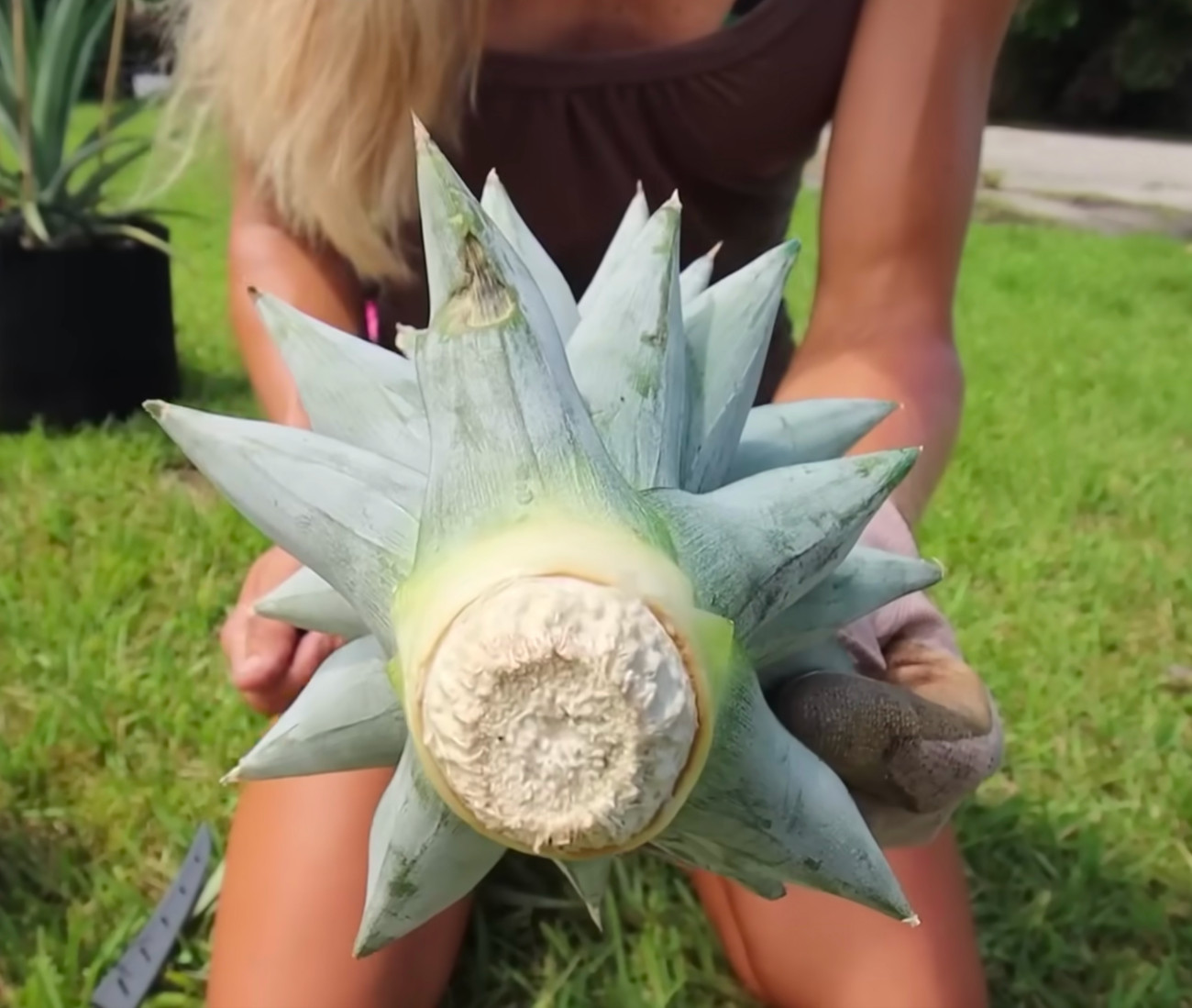 Place it on a baking sheet and let it dry in sunlight for a few hours. The videos say a few days, but a few hours is also okay. If you don't dry it out a little bit, the roots won't grow and will rot. This example from Darcizzle Offshore shows how exposed the crown needs to be.
Darcizzle Offshore sets the pineapple into some soil and lets it get to growing, but creative_explained starts by growing the a pot of water. They need six hours of direct sunlight daily. After all, this is a tropical plant and it thrives in warmer, sunnier spots in your space. If you are planting it into soil you'll want to go for a more acidic soil, so when you have some leftover coffee grinds mix them into the soil. When the water-grown pineapple starts getting roots, transfer it into a small pot. Once the pineapple plant grows bigger, transplant it into a bigger pot. After six months, beautiful blue flowers will bloom, and then you'll see the literal fruits of your labor.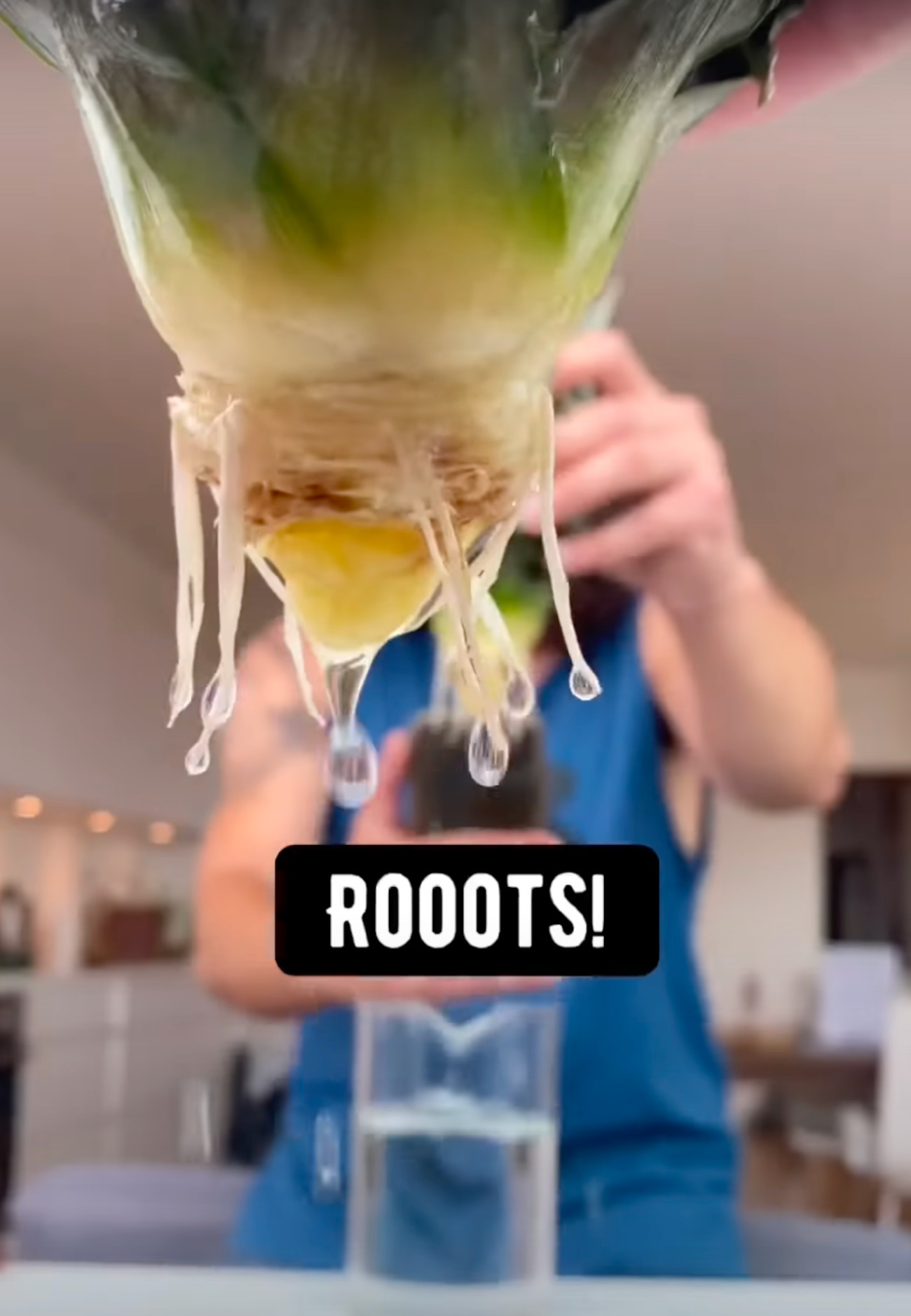 Most pineapples you taste in the store are harvested before they are ripe, so the ones you grow will be unbelievably sweet, much sweeter than you expect. Give yourself a growing project to look forward to, and try out this simple and easy way to the part of a pineapple you'd generally throw out!
SKM: below-content placeholder
Whizzco for 12T