It's difficult for cats to become adopted once they've been homeless and living on the streets. Older cats are already more difficult to place than younger ones — since everyone wants a cute kitten — and if they've lived on their own without a human taking care of them, it makes them even less desirable as a pet.
On top of that, cats who have bonded to another cat are also challenging to place, since the people looking out for them usually try to place them together.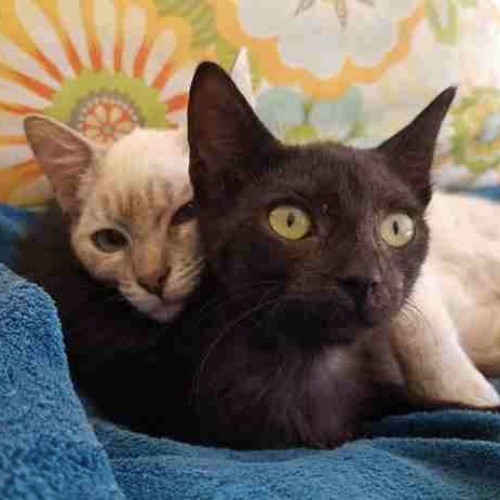 Two cats named Rosa and Lily are facing this very issue. Rosa is the black cat and Lily is the Siamese one. These two cuties have been living in a foster home in Tampa, Florida, for a little while now and are inseparable. They're only available for adoption together, and we are so glad that's the case! It's clear they're reliant on each other.
In fact, they even hold paws sometimes, looping their sweet little legs around each other's. It's so, so sweet.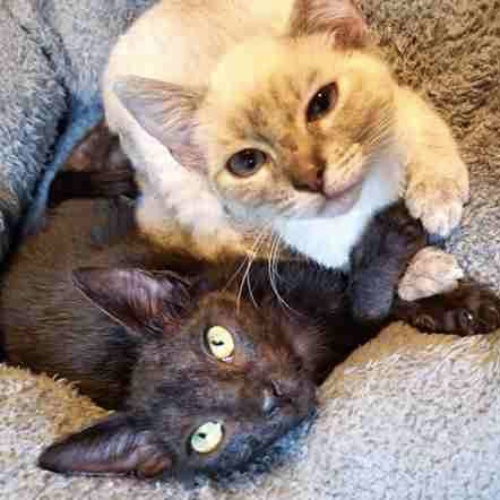 Their foster mom, Andrea, works with St. Francis Society Animal Rescue to temporarily help out cats and kittens who need a home.
According to Andrea, Rosa was "seriously underweight and sad" when she first arrived at her home. Rosa was with her for just a few days before she got a call about Lily.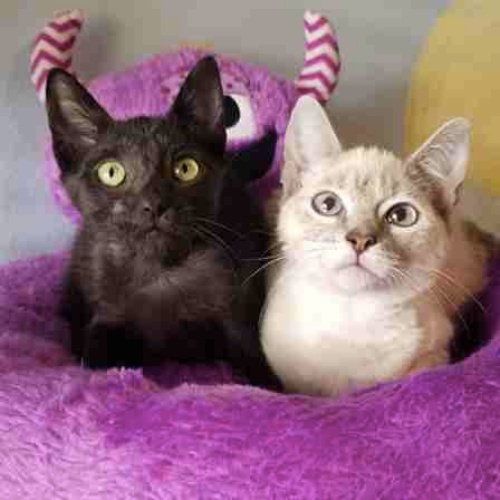 Lily was also in pretty terrible shape.
"She looked like a skeleton," Andrea said.
The two sweeties desperately needed to be taken care of. While Andrea tended to their needs in ways only a human can, the two cats bonded with each other.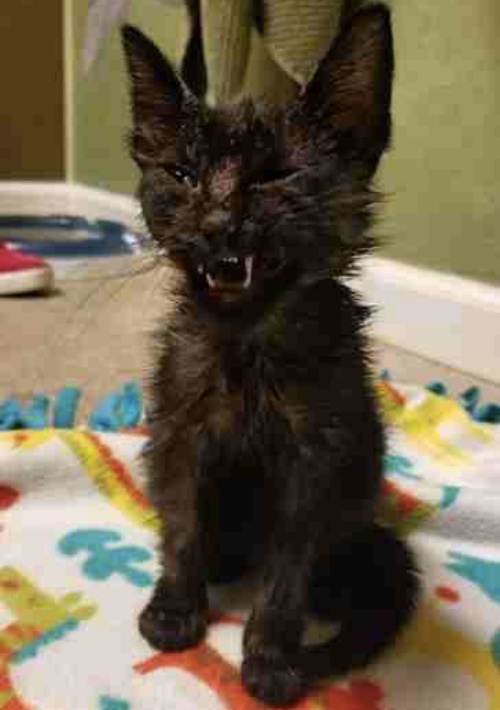 Lily struggled to get stronger at first, but Rosa has been her buddy and cheerleader.
These two were meant to be friends it seems, and have helped each other heal. They're so sweet together, and it's been obvious since those first few days together that they need each other.
Because of that, Andrea is making sure that they stay together. Anyone who wants to adopt one of them must adopt the other.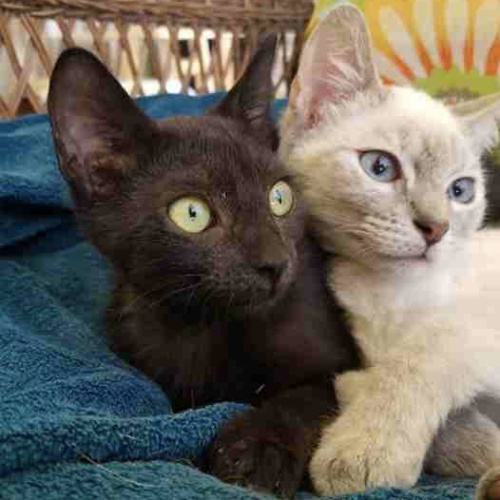 They follow each other around their foster home. If one lies down, so does the other. If one wants to explore, the other is right there with her.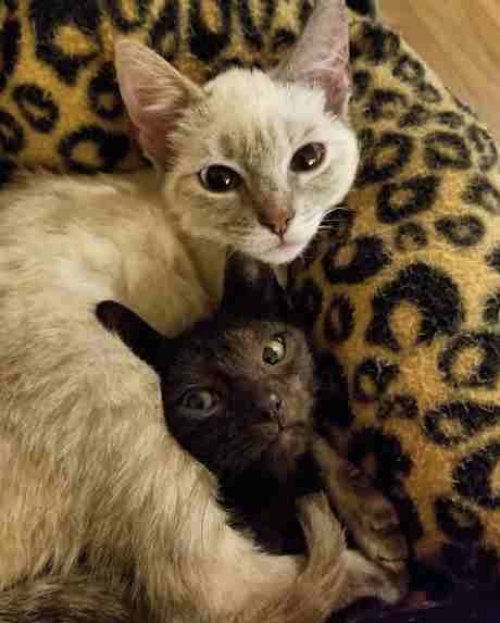 At the time of this posting, they are still available for adoption! If you live in the Tampa area and are looking to give two cats a forever home, please look into these two.
You can contact St. Francis Society Animal Rescue for more info, and follow their foster mom's Instagram @turtlecatfoster.
We hope they find their forever home soon!
This story originally appeared at Goodfullness.
SKM: below-content placeholder
Whizzco for 12T