When you try to picture a dog having a day job, it kind of makes you want to chuckle, right? Just imagine a serious-looking pooch sitting on a chair while pawing through progress reports and memos.
While that image isn't quite what dogs experience when they have an actual job to do, there are dogs that are employed by the government, like dogs who work for the TSA (Transportation Security Administration). Dogs that become TSA inspectors have a very important job, and must be chosen with care. Some dogs are even turned away.
The reason why some dogs get picked while others are sent packing is pretty simple, actually: friendliness. While as a human, being friendly may win you points during an interview or training, with TSA dogs, things are a bit more serious.
There are certain job requirements that mean that "friendly" dogs just won't be cut out for the job. These friendly pups need a loving place to live after being rejected.
That's where people like you come in.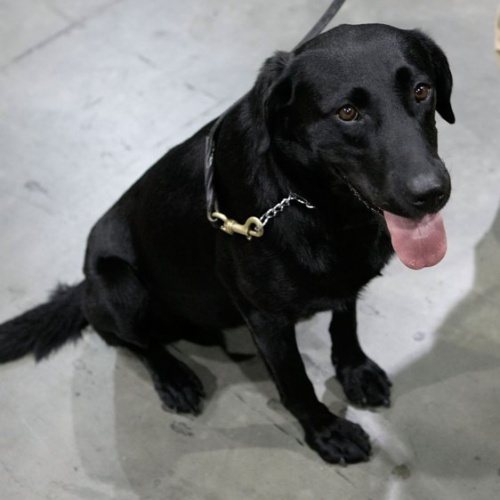 The dogs that aren't hired are kept in a facility until someone is able to take them home. Now when it comes to who will be selected to provide these dogs a loving home, this process is also a bit intense.
Dogs need lots of love and attention — but they need more than just that. There is an application process to adopt one of the former TSA hopefuls. This is to ensure only the best human foster parents are selected. To be selected, you must have references available, you must be able to provide a fenced-in yard, and you have to interview with a vet. If you pass those portions, you will then travel to San Antonio for a second interview.
The TSA only wants the best for the dogs they come into contact with, whether or not they're hired.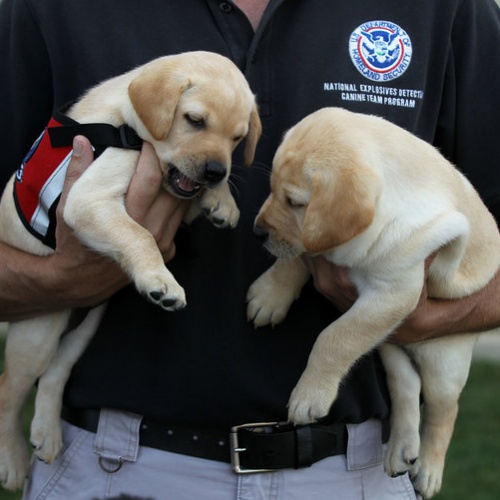 To learn more about the process of adopting one of these dogs, visit the TSA website. The waiting list can be long at times, which is a good thing. For those who find themselves having to wait, there are a wide range of government agencies that also have dogs available to adopt — and there's always your local shelter, too.
When animals have to wait in a facility for their forever home for long, it's just heartbreaking. If you know someone in search of a dog to bring into their family, pass this info along.
This story originally appeared at Goodfullness.
SKM: below-content placeholder
Whizzco for 12T