Garbage day? Not for this piece of furniture. See how this Youtuber took curbside trash and transformed it into a sleek high-end home statement piece.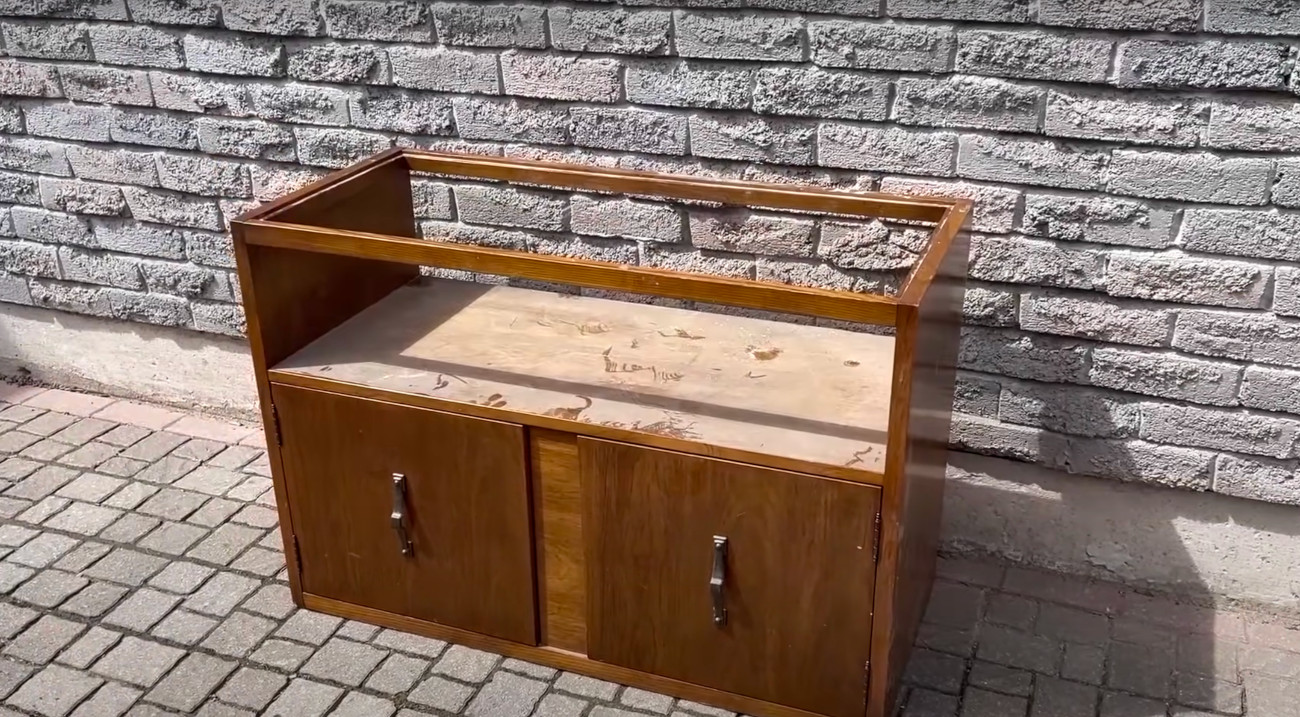 Andy at the YouTube channel Modern Makeovers, is a Canadian-based refurbisher that takes fallen apart, broken pieces of garbage day furniture and gives it a five-star makeover. Every piece has potential and this sideboard he saw on the street was no exception.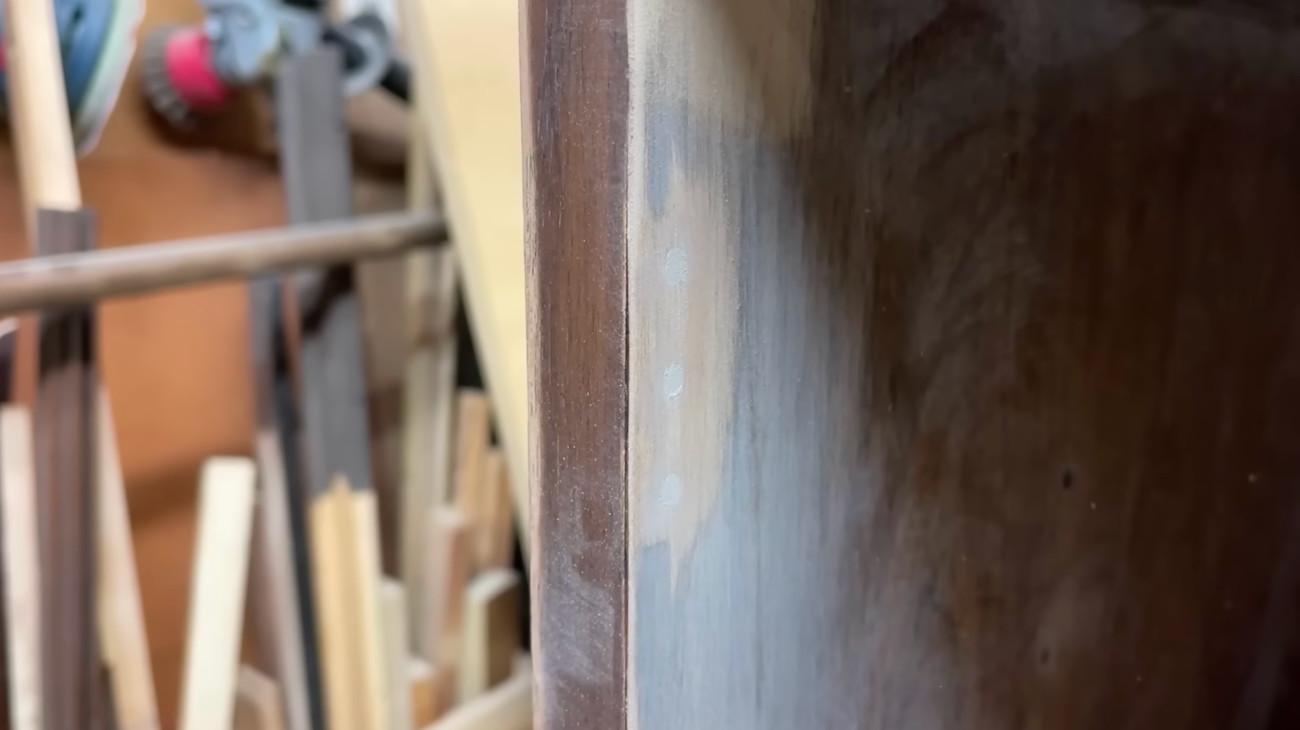 First, he started off by removing the doors, latches, and screws and started sanding everything down. Any nail or screw holes were filled with putty.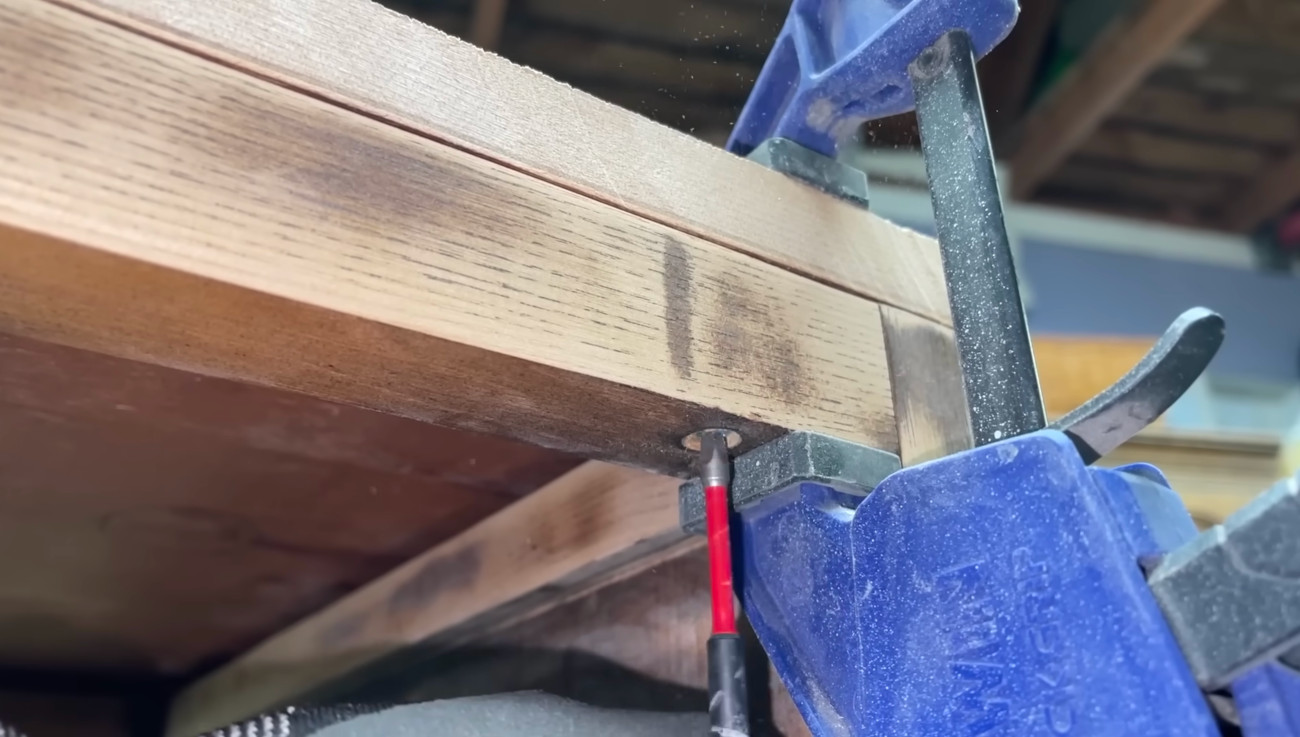 Some parts of the cupboard were either missing or extremely damaged. Taking apart the top, and looking at the grooves, Andy surmised that it must have had a glass-topped sideboard. And after some preliminary sanding, he realized that the front doors were quite worn down and beyond restoration.
Taking scraps from other projects, he was able to make a suitable thick top for the cupboard.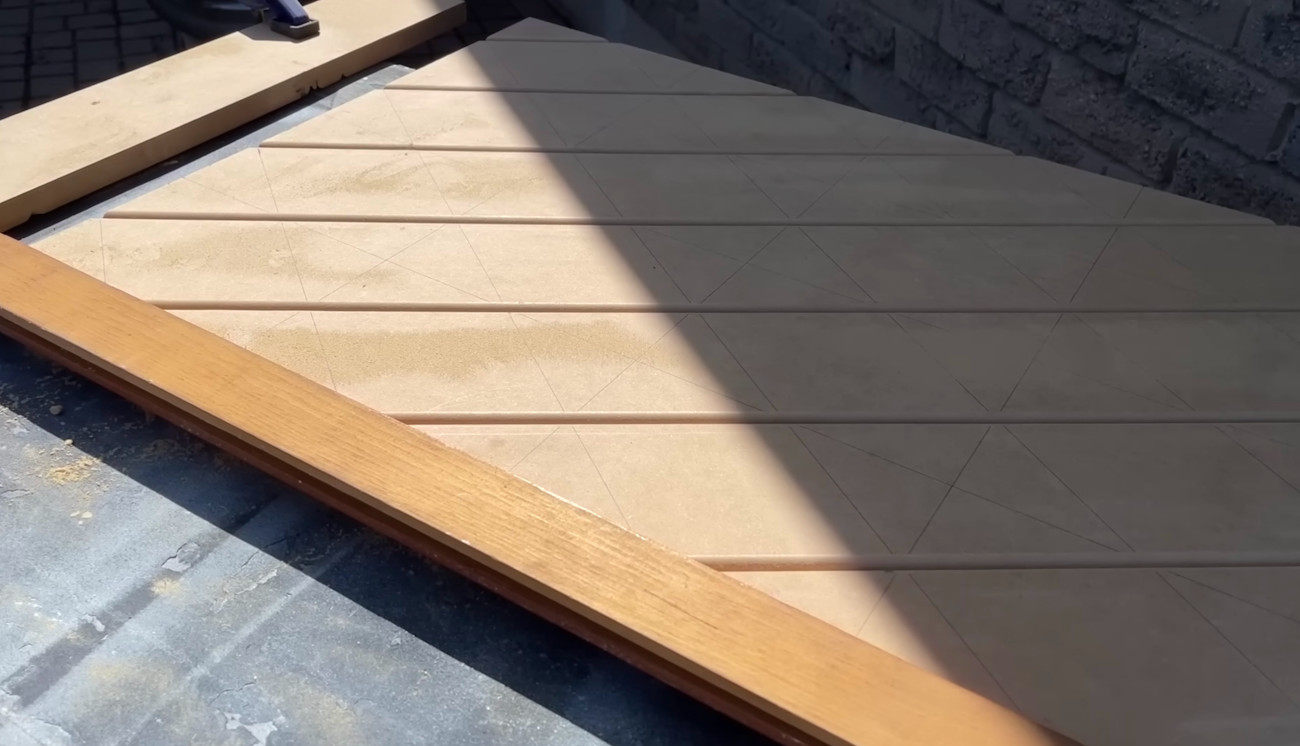 For the doors, he had other plans. The doors essentially were going to be the focal point. After meticulously sketching out the lines Andy put smooth grooves into the wood. Going diagonally in both directions he was able to make a diamond pattern.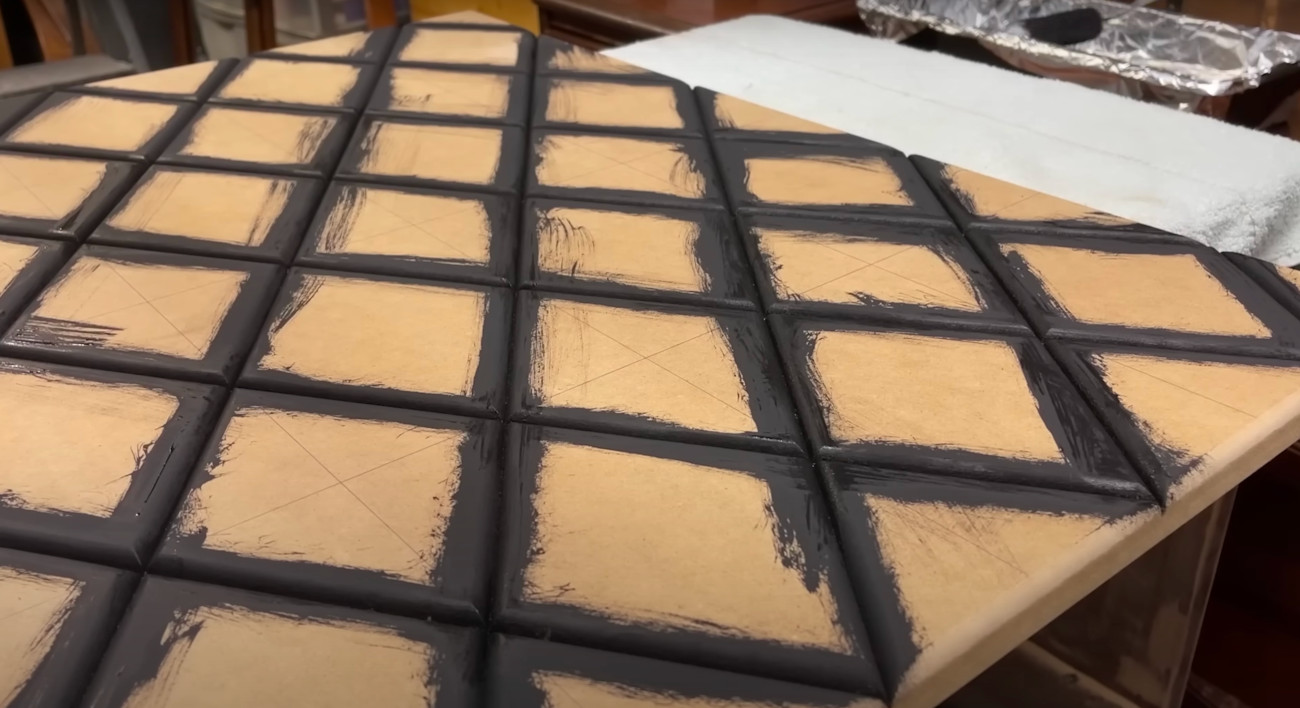 Now you would think that everything up until this point would be difficult, but that is not the case. After painting everything with chalk paint, which acts as a pretty good primer, he used latex paint to give the cupboard a glossy finish.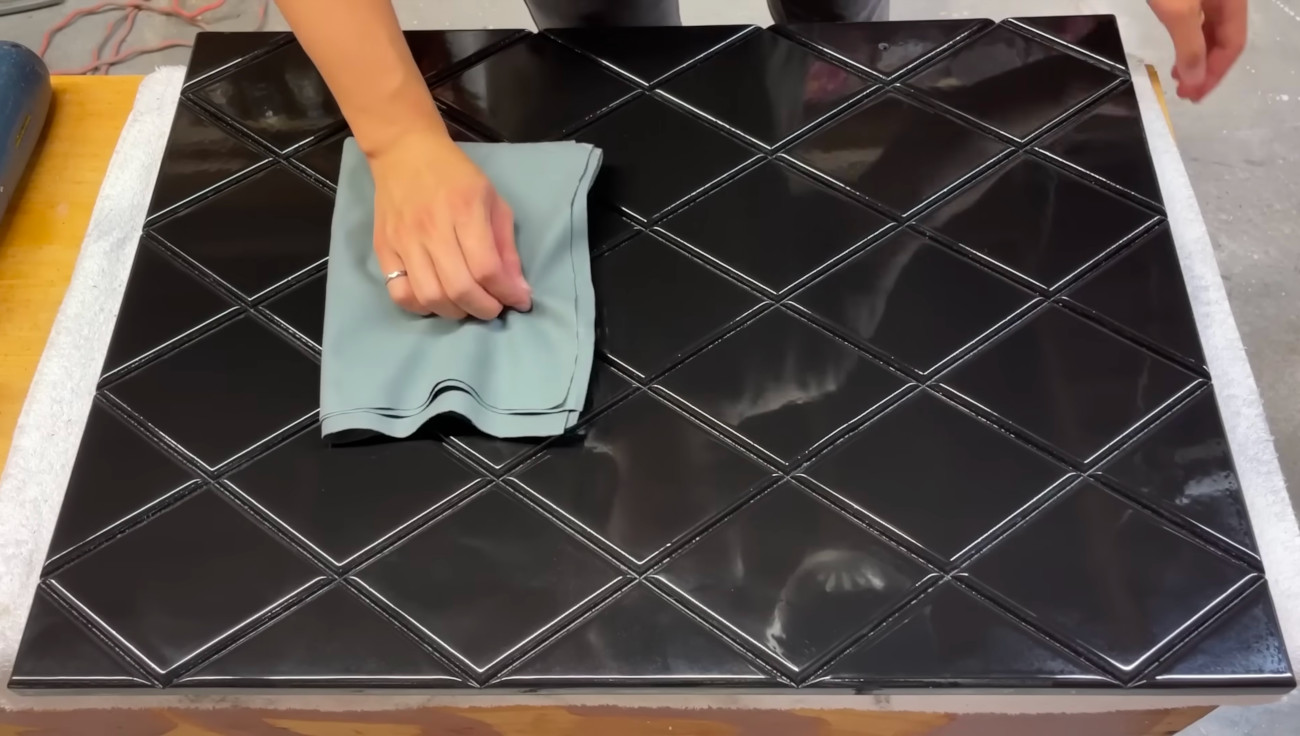 Yet after the paint dried he could see all of the dust, dirt, and air bubbles that had appeared on the surface. After sanding and repainting it still showed up.
So he went about sanding it with a rough grit and moving up to a smooth grit. Sanding with water removed the bubbles without damaging the surface too much. After this wet sanding, he polished the cupboard with a gritty soap-like polish.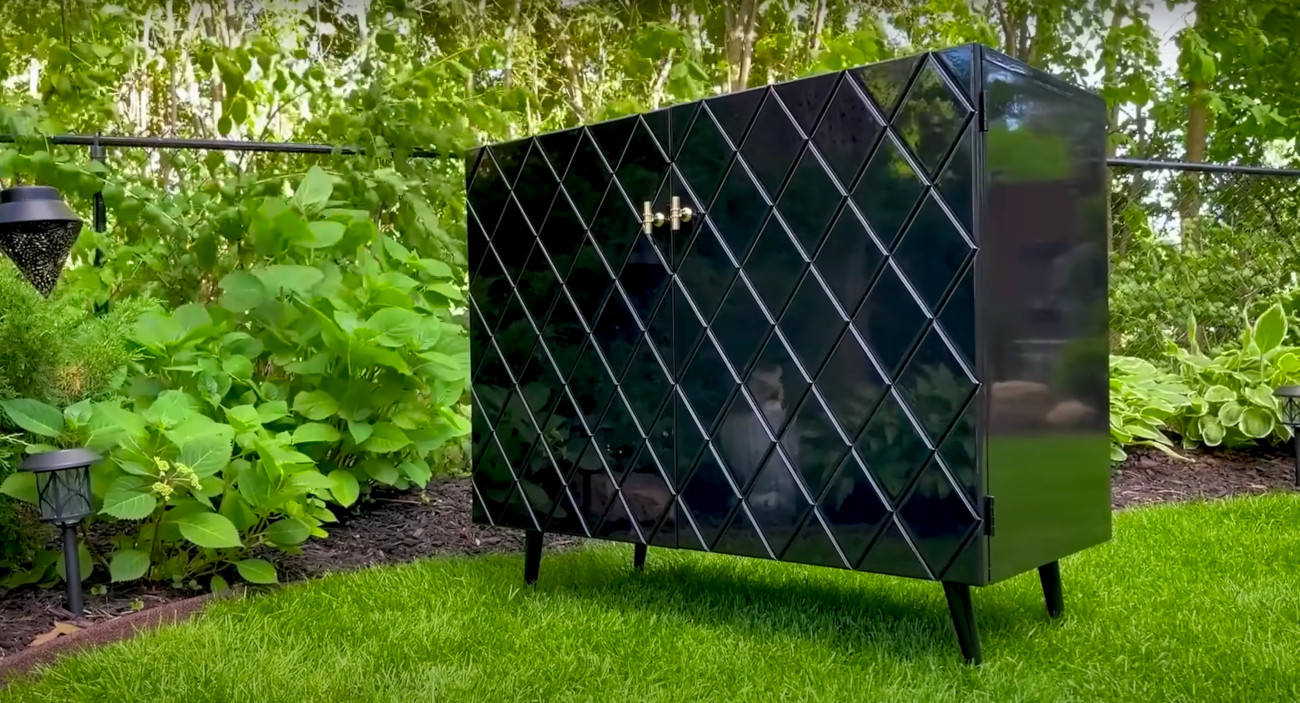 So what were the final results? The cupboard is as reflective as a mirror, and the all-black coating gives the piece of furniture a dramatic and angular appearance. Mid-century modern feet taken from another piece of furniture match with geometric designs on the front. Gold handles really complete the clean and modern look.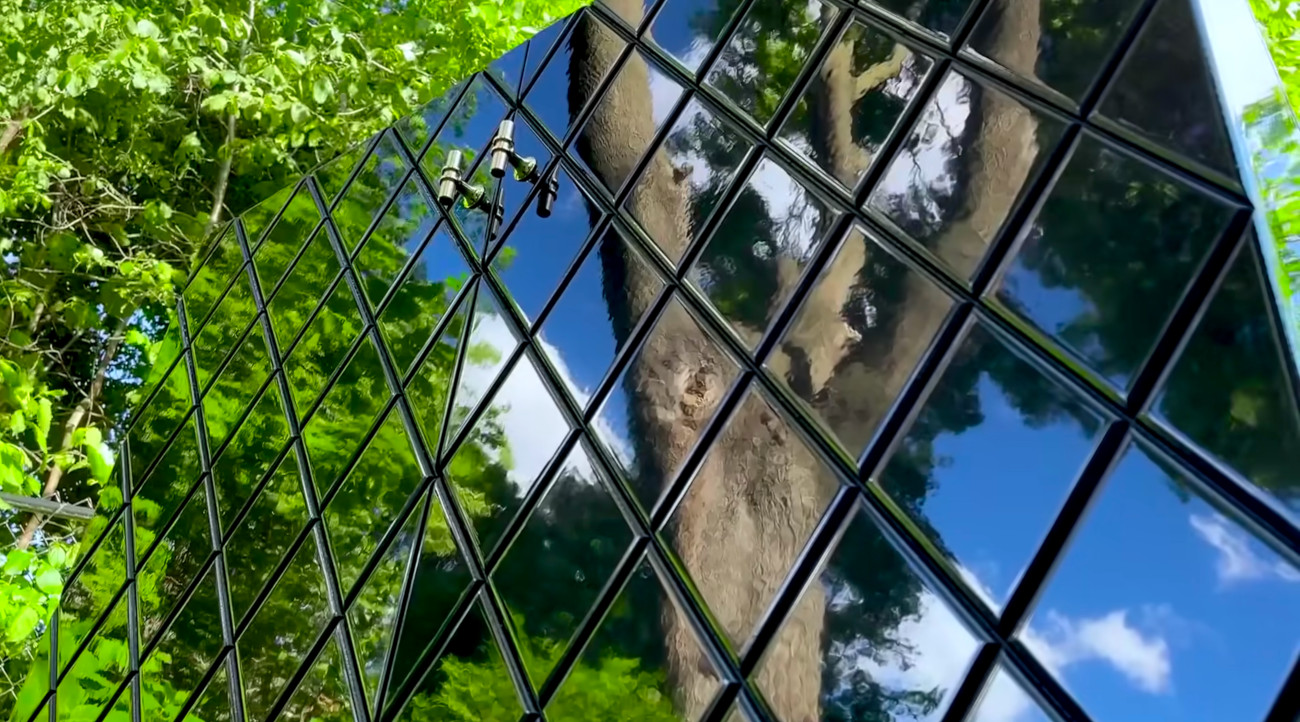 To watch the full start-to-finish transformation you can click the link here.
SKM: below-content placeholder
Whizzco for 12T