This meal is just the ticket for those hot nights when you want something light and fresh…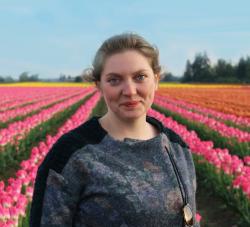 Decatur Macpherson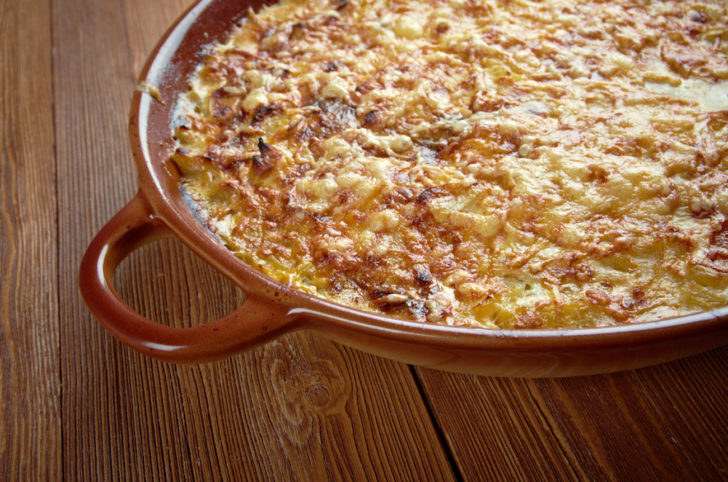 We've talked about summer squash before and we're here to sing its praises again. When your gardens are gifting you with green and yellow fruits, it's only right to come up with as many tasty ways as possible to use them all up and this classic French dish is one of them. Also known as a "tian de courgettes," this dish is very similar to a gratin and is just as tasty, if not even more so! Once we decided to make a tian, we turned to Julia Child's classic recipe as a source of inspiration, knowing that the queen of French cuisine wouldn't steer us wrong…and we were right! Our updated version is full of flavor and teeming with fresh veggies – trust us, it's the perfect thing to chow down on for a light summer supper. Enjoy!
Squash Tart
Serves 6-8; 1 hour
Ingredients
2 1/2 pounds yellow squash, grated, juices reserved
1 onion, finely chopped
1 cup parmesan cheese, grated
1 cup milk, warmed
1/2 cup cheddar cheese, grated
1/2 cup white rice
2 tablespoons extra-virgin olive oil
2 tablespoons all-purpose flour
3 cloves garlic, minced
1/2 teaspoon red pepper flakes
1/2 teaspoon dried basil
1/2 teaspoon dried oregano
1/2 teaspoon thyme
kosher salt and freshly ground pepper, to taste
Preparation
Preheat oven to 350º F and lightly grease a large baking dish.
Sprinkle grated squash with 1 teaspoon salt and toss together. Set in a colander over a large bowl to reserve the juices.
Bring a medium pot of water to boil and cook rice for 5 minutes, then drain and set aside.
Heat olive oil in a large pan or skillet over medium-high heat and sauté for 10 minutes, or until softened and translucent. Season to taste with salt and pepper and red pepper flakes, then stir in basil, oregano and thyme.
Add garlic and cook for 1 minute, then add drained squash into the skillet. Cook for 4-5 minutes, or until squash is almost cooked through.
Sprinkle flour over the vegetables and stir everything together, cooking for 2-3 minutes, or until flour has cooked, then pour in reserved squash juice, warm milk, and rice.
Cook for 3-4 minutes, or until liquid is smooth (apart from the rice), and has thickened and reduced slightly, then stir in 3/4 cup parmesan cheese.
Transfer mixture to a greased baking dish and top with remaining cheeses, then place in oven and bake for 35-40 minutes, or until cheese is melted and bubbly. (Cover with aluminum foil if cheese melts too quickly.)
Remove from oven and let cool 10 minutes before serving.
Recipe adapted from Food 52
SKM: below-content placeholder
Whizzco