What better way than to say it with flowers! That's what one professional florist thought when he described the ups and downs of his life through his passion for bouquets.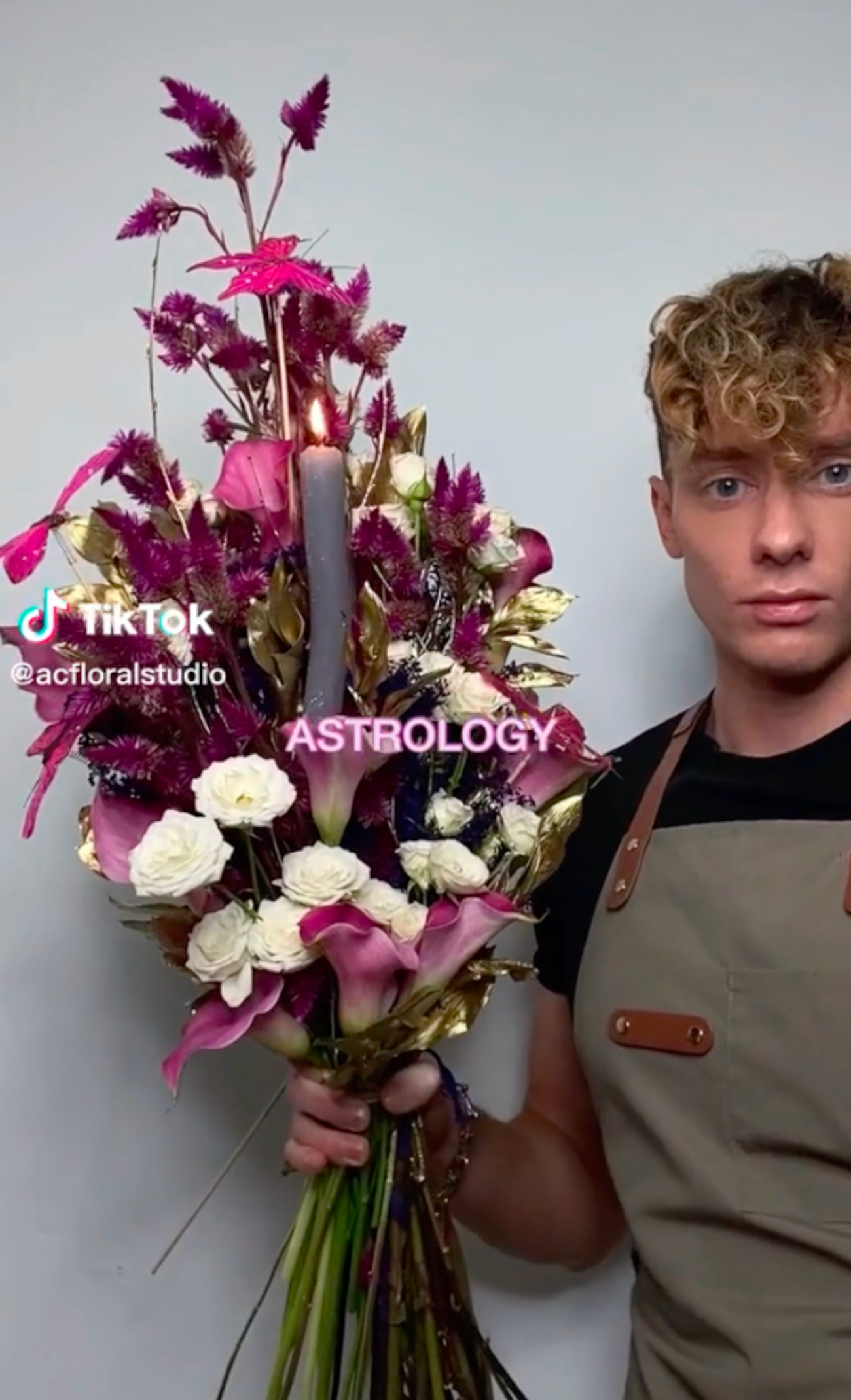 Many think slapping a bunch of the same colors of flowers together makes for beautiful arrangements, but that's not the case for Alex — who goes by acfloralstudio on TikTok. With years of professional experience, he's made flowers into pieces of curated art.
Alex's page is full of thematic bouquets with stunning color palettes that mimics the mood of famous characters, movies, and holidays. But this time around, Alex did one video that was a little different from his normal routine.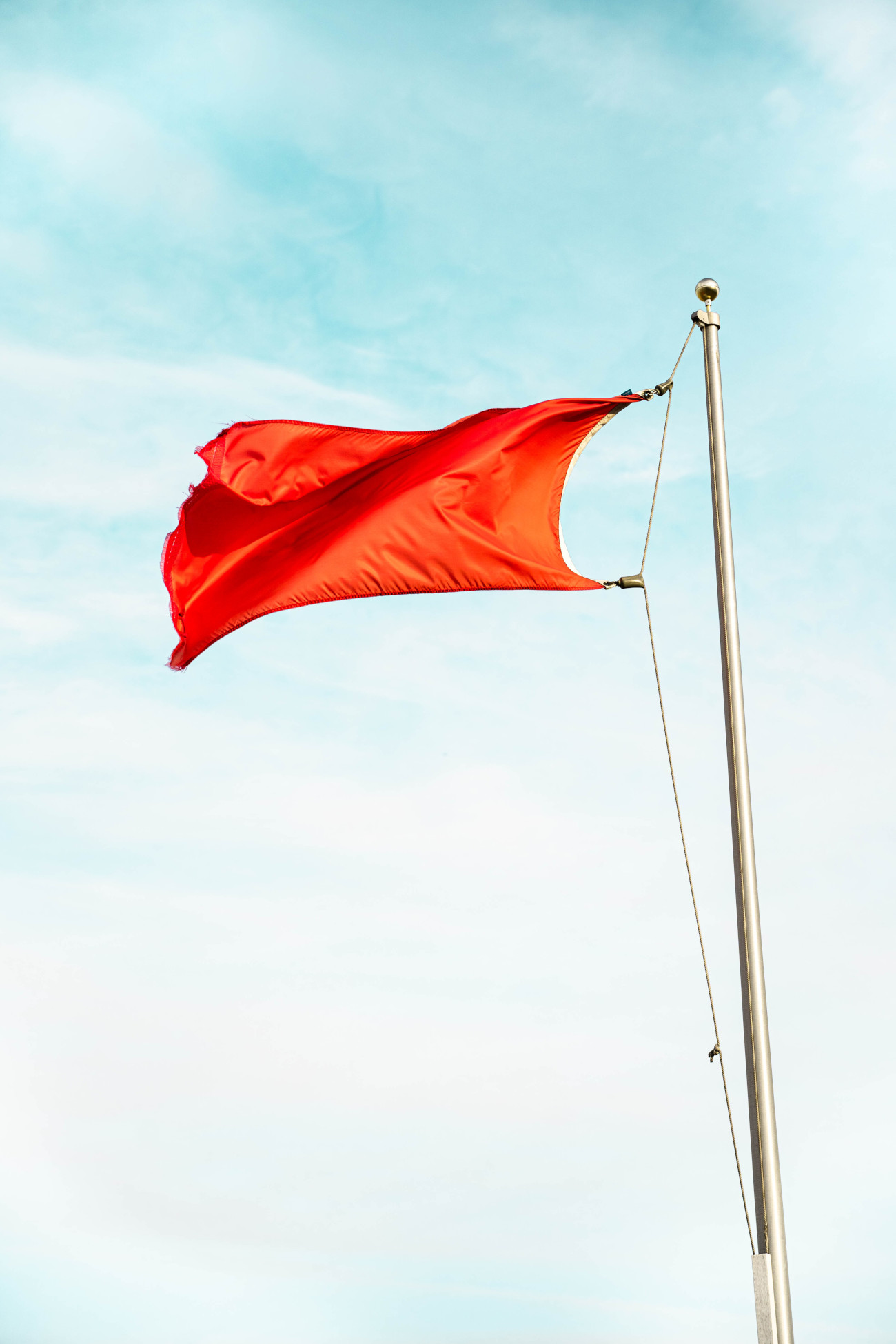 Alex made a compilation of bouquets that represented things that inspired him. And while the coffee and astrology bouquets were quirky and unique, his bouquet — representing his ex-partner — is what made many people laugh.
This bright fire-engine red bouquet was overly monochrome which gave it a modern uniform design. Yet it was the red flag, popping out of the center of the bouquet, that made the ultimate statement.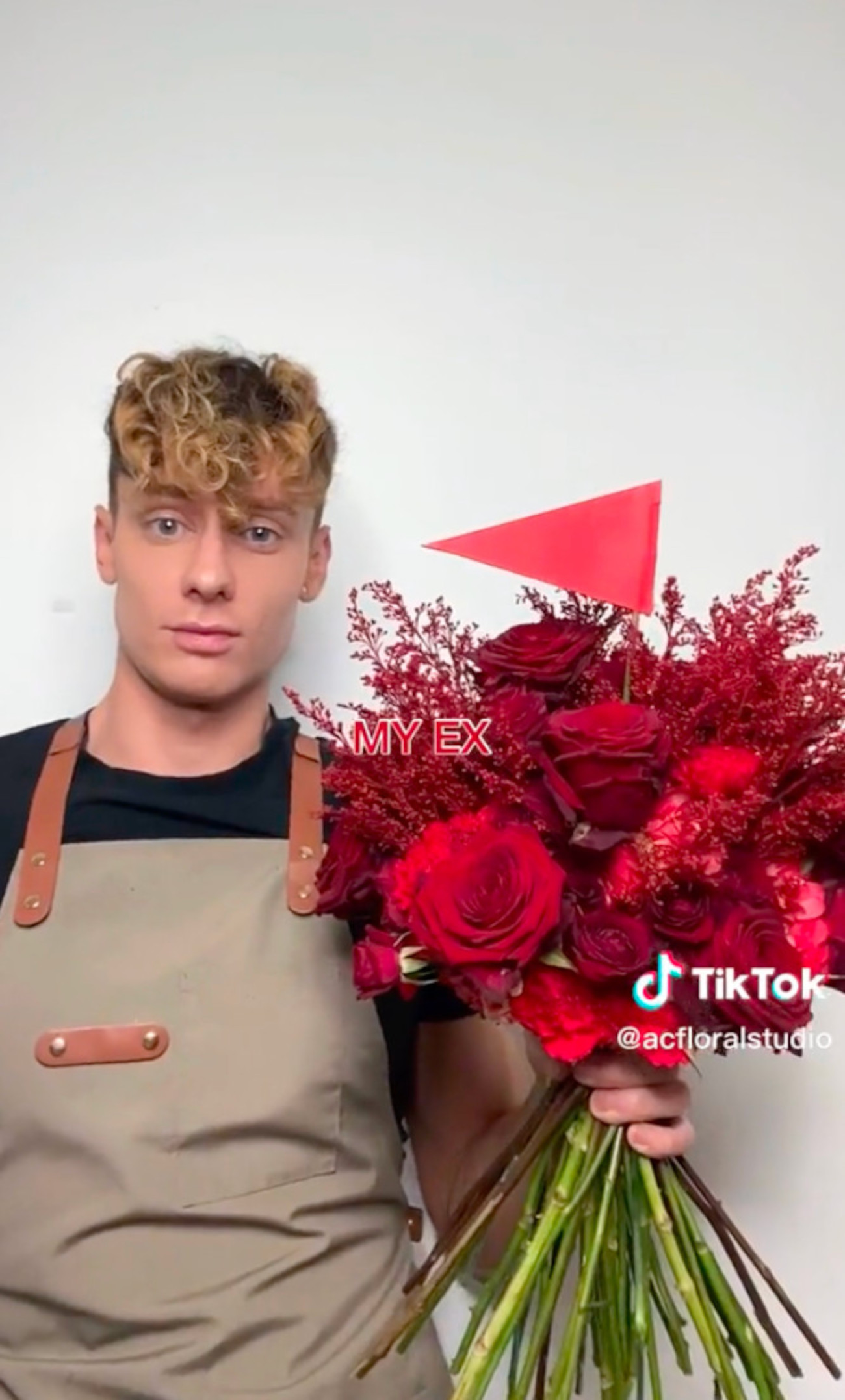 The red flag was the literal cherry on top. While the red flag idiom has been in use since the 18th century to mark and label a danger, the internet has picked up the term. The idiom is so commonplace, it's sprinkled throughout countless videos and reels, it's hard to avoid it! Red flags are used to describe bad traits or qualities of a person, implying you shouldn't be in a relationship with them.
Creating a literal red flag flower bouquet is an ironic mix of romance and humor that everyone quickly picked up on and enjoyed. Sometimes it's nice to see the bad experiences of a date become an inspiration for something beautiful and humorous.
You can watch the video video by clicking the link here.
SKM: below-content placeholder
Whizzco for 12T