Life as we know it has truly changed due to the pandemic. Not only are we stuck at home, but people are also trying to live meaningful lives and struggling to find things to do. That is where Ryan van Emmenis comes in. He lives in Winsford, Cheshier, and he came up with a brilliant idea while he was out on a walk. It was a gesture that would help the community and he could get his three young children involved. Every day, they have been going out to clean up headstones in the local cemeteries that were neglected.
In speaking with the Good News Network, Emmenis said that he was inspired when a picture was posted on Facebook by a friend. It showed a family headstone that had been worn with the passage of time. As the owner of a professional cleaning company, he made an offer to clean up the stone free of charge. After finishing, he was surprised by how much nicer it looked and he wanted to do what he could to contribute to caring for the memories associated with those tombstones.
Emmenis got his children involved by starting out cleaning headstones at St. Chad's and Swanlow Park cemeteries. 20 of the memorial stones were used as a starting point. The children take care of the soap and water and he does any work that requires stronger chemicals.
In speaking with Upworthy, he said: "It's good for the children to learn a little bit of history but also respect their environment. As young as they are, they can still get involved and they can still help. Obviously they don't do the chemical side of things, but they can do the brushing. They're quite good at it to be fair."
People are thrilled when they see how beautiful the headstones look after being cleaned.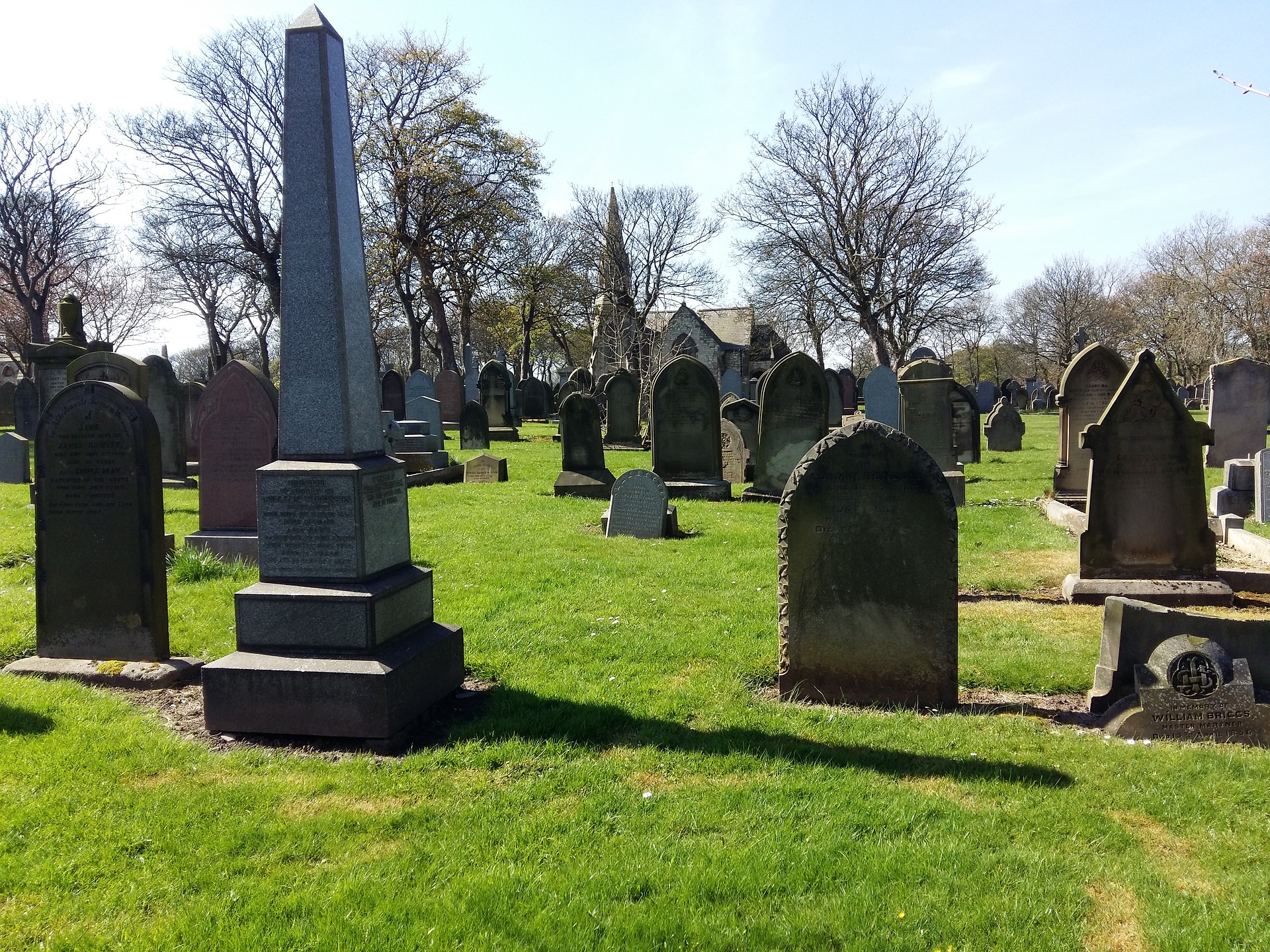 "You've got to be respectful of the fact that it's someone's family member, it's someone's memories. You've got to make sure you're using the right products and you're being careful and delicate with it," said van Emmenis. "Some of these headstones I'm cleaning are over 100-years-old. And algae, moss, etc. can have a really negative impact on them so you've got to be really careful."
He added, "I had some feedback from people saying they were really grateful for what I'd done because it was family members and they hadn't visited the grave for 20 years, they'd been unable too. Someone used the term 'you're bringing memories back to people.'"
Emmenis got started by speaking with a church vicar to determine which gravestones needed attention. He knows that others may want to do a similar service but they should start with soap and water if they aren't professional cleaners. It might also be of benefit to speak to the custodian of the cemetery before starting.
"When a grave is dull and it's got algae on it and you can't read it, there's nobody seems to give it much time if they don't know the person," he explained. "Once you've cleaned up one of these graves, it's really noticeable, which means people are stopping and taking a moment to read and remember these people."
It's nice to see people who pull together during these difficult times.
SKM: below-content placeholder
Whizzco for 12T