This is a classic pastry that is super easy to make.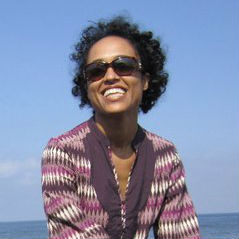 Sarah Cool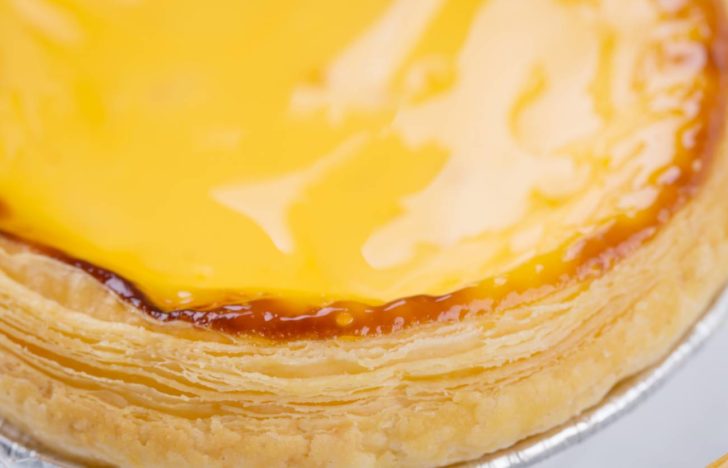 It's something you never knew you'd ever need or want in your life, but once you've had a bite, you know it will be something you come back to again and again. This one thing is an amazingly creamy and delicious egg custard tart. We can't tell you one specific reason why this is so good, but we can tell you that everything about it absolutely is amazing. From the light flakiness of the baked puff pastry crust to the luxurious and just-sweet-enough filling, to the slightly caramelized topping on the pie, there's just so much to enjoy here.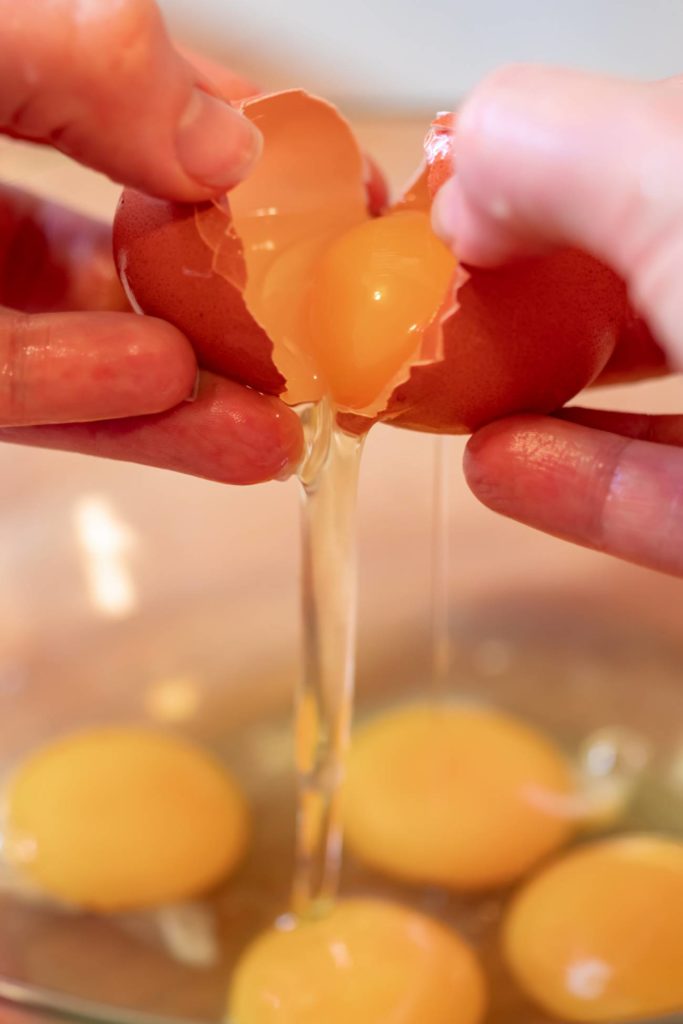 You don't need a culinary degree to make a dessert that is pastry-store quality. If you can crack an egg, you can make this custard! Our version is a little bit rustic but that's part of its charm, and when we use a pre-made puff pastry dough, it makes the task that much easier. We start by making a simple syrup that we cool to room temperature and then add it to beaten eggs, vanilla extract, and some half-and-half. An important step in this process is to strain the custard to pull out any lumps so that we can have a nice and smooth custard filling. And when it's done you'll see why the filtering process is so important. Can you believe how luxurious this looks?!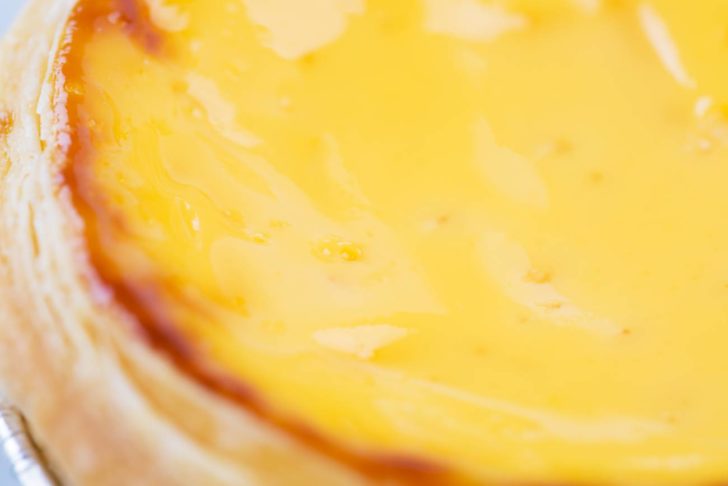 We pop this into the oven to bake, just long enough for the filling to set and the pastry dough to rise a bit. The top of the custard will take on a beautiful golden yellow color that is almost too pretty to eat – but we don't let that stop us! When something this good comes out of the oven no one can wait to dive right into this sweet treat. It's a simple dessert that looks like something fancy and we love everything about it!
Egg Custard Tart
Ingredients
1 store-bought puff pastry sheet
1 cup water
1 cup sugar
5 eggs
⅓ cup half-and-half
1 teaspoon vanilla
½ teaspoon salt
Preparation
Prepare a simple syrup. Add water and sugar to a small saucepan on medium-high heat. Bring to a simmer and swirl or stir until sugar has completely dissolved. Cool completely.
Preheat oven to 375°F.
Whisk together eggs, vanilla, salt, half-and-half, and simple syrup until ingredients are well blended and pie filling is smooth. Set aside.
Roll out puff pastry dough until wide enough for a 9-inch pie dish. Cut out a circle, using the widest diameter of the pie plate. Transfer dough to pie plate.
Pour custard filling through a strainer when adding it to prepared crust.
Bake for 40-45 minutes until filling is a golden brown. If crust browns too quickly, tent pie plate with aluminum foil to prevent scorching.
Remove from oven and cool pie completely. Store in refrigerator.
Recipe adapted from Jessica N. Wood.
SKM: below-content placeholder
Whizzco for 12T