They taste exactly like the real deal….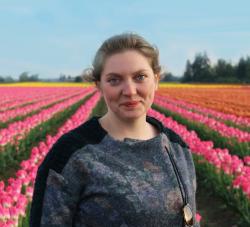 Decatur Macpherson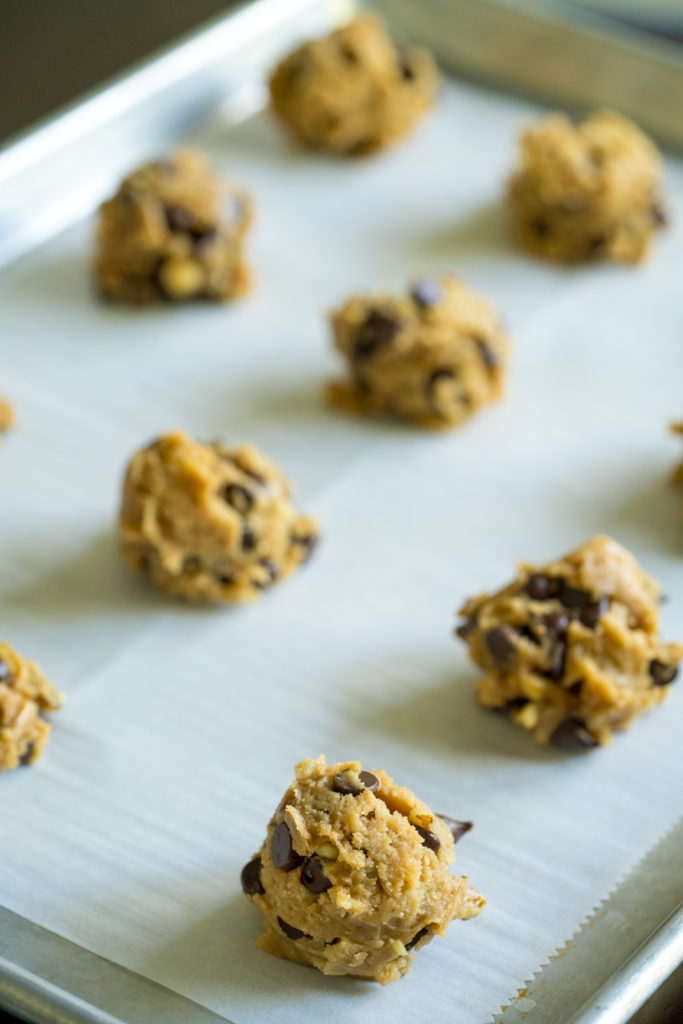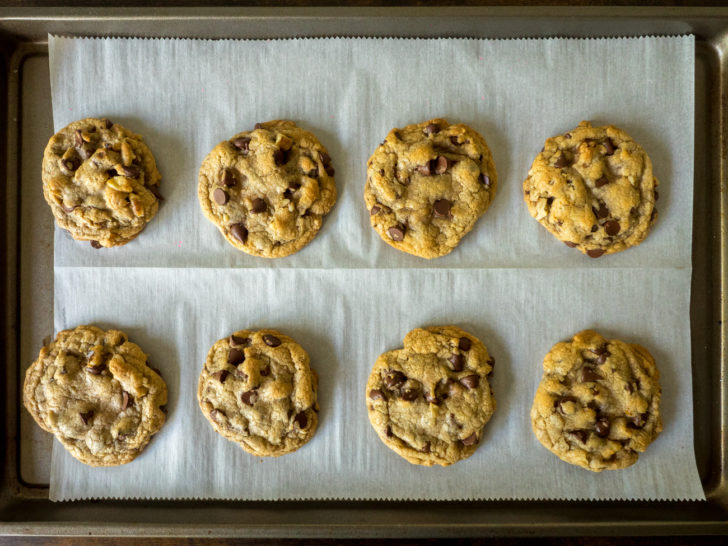 Oh my gosh, if you haven't tried the greatness that is a hot-from-the-oven DoubleTree chocolate chip cookie, you need to book a trip somewhere (literally anywhere) and make a reservation at DoubleTree. Do it for the cookie. It's a dense, chewy cookie that's stuffed to the brim with chopped walnuts and chocolate chips, but that's not all. There's something else going on in the mix that's trickier to pin down, but adds way more flavor than that of your average chocolate chip cookie.
Copycat DoubleTree Cookies
Serves 3 dozen; 20 minutes active; 1+ hour inactive
Ingredients
2 1/4 cups all-purpose flour
1/2 cup old-fashioned or rolled oats, ground into flour
1 1/4 teaspoons baking soda
1 teaspoon salt
1/4 teaspoon cinnamon
1 cup (2 sticks) unsalted butter, melted
3/4 cup brown sugar
3/4 cup sugar
1/2 tablespoon vanilla extract
1/2 teaspoon lemon juice
2 large eggs
3 cups semi-sweet chocolate chips
1 cup walnuts, chopped
Preparation
In a medium bowl, combine all-purpose flour, oat flour, baking soda, salt and cinnamon, whisking everything together until combined.
In a large bowl, whisk melted butter together with both brown and granulated sugar until fully incorporated, then mix in eggs, lemon juice and vanilla extract.
Once smooth, stir in dry ingredients, being careful not to over-mix, then fold in chocolate chips and walnuts.
Scoop 2-3 tablespoons cookie dough onto 2, parchment-lined baking sheets and chill for at least 1-2 hours or up to 24 hours.
Remove from fridge, gently flatten cookies with your palm.
Preheat oven to 350º F and space cookies out on baking sheet so they're at least 1 1/2 inches apart.
Place baking sheets in oven and bake for 13-15 minutes (if on the smaller side; 10-12 minutes if smaller), or until golden. They should still be soft in the centers.
Remove from oven and let cool at least 15 minutes before serving. Enjoy!
Recipe adapted from Modern Honey
SKM: below-content placeholder