The whole family adores these!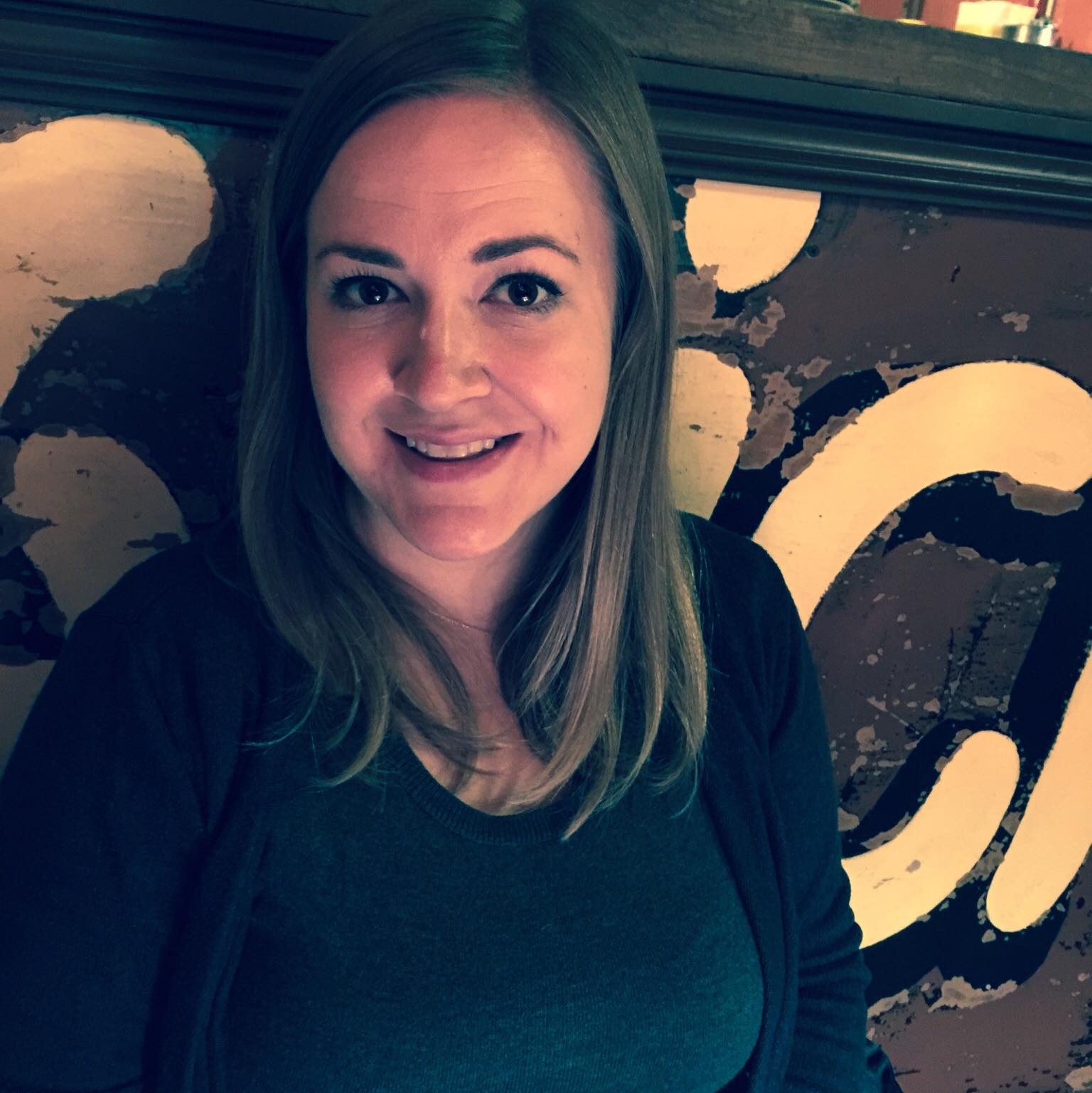 Kristy Norrell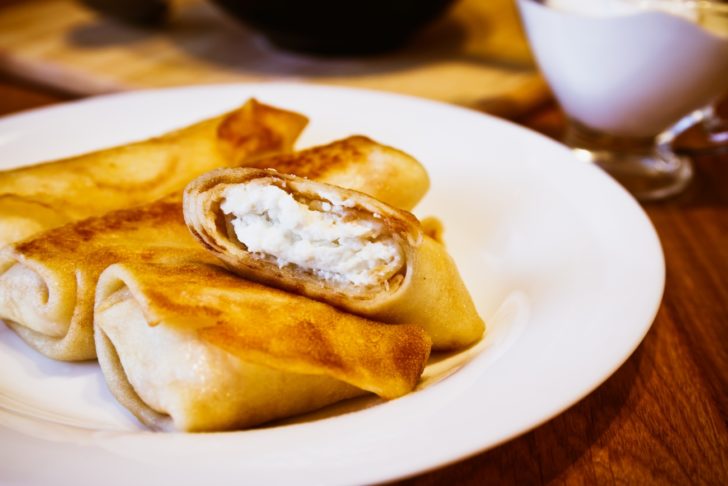 Blintzes are one of the tastiest breakfast foods known to man. They combine crepes with a slightly sweet cheese filling, so what's not to like? Topped with a little honey, berries, or powdered sugar, they're all at once crispy and sweet and creamy and soft. They may be simple, but they're simply delicious.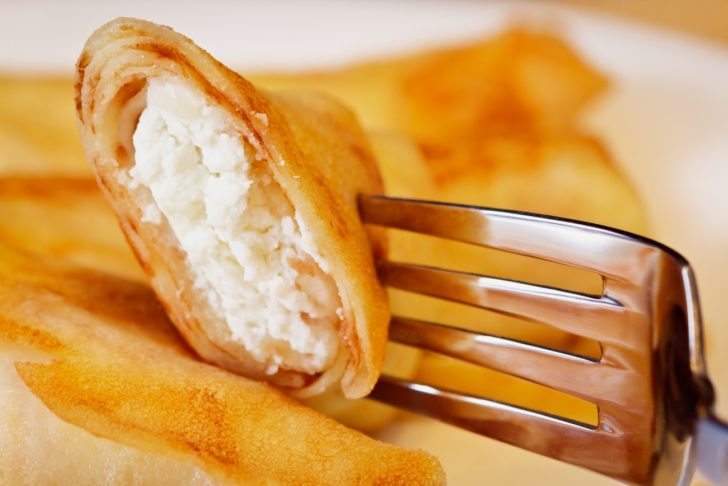 "Blintzes" is the Yiddish name for these little filled pancakes, but they're known by many others. You might see them as blini (Russian), palacinky (Slovakian, Serbian, Czech), palascinta (Hungarian), palatschinken (German), or nalesniki (Polish). They originally hail from Central Europe – think Hungary, Slovakia, Poland – but they gained popularity throughout the rest of Europe around the turn of the 19th century.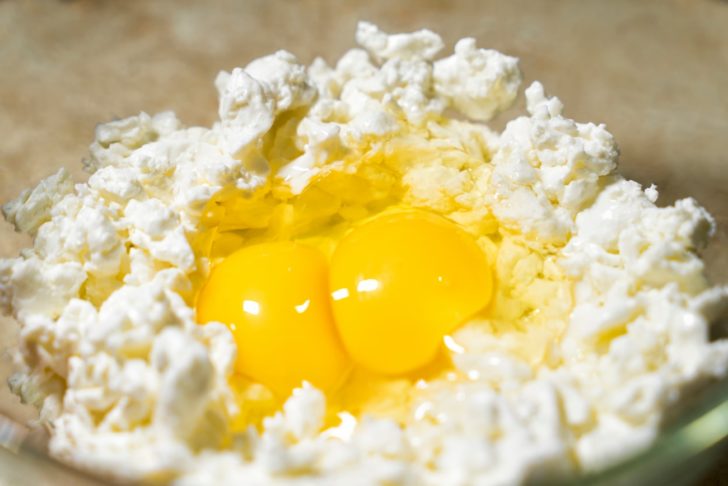 While they may have many names, the makeup is pretty similar whatever you call them. They're filled, folded and then fried, and they're always delicious. It's one recipe where there's just no reason to mess with tradition.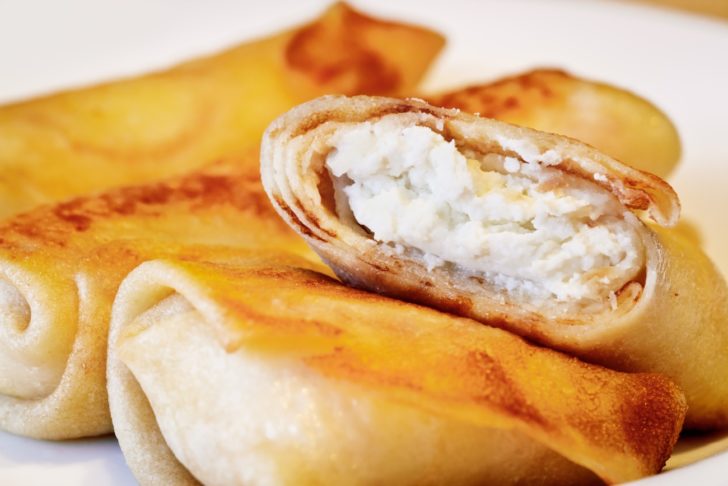 The cheese filling can be made with anything from farmers cheese to ricotta, and some people like to throw in a little bit of cream cheese as well. You can sweeten them a little or a lot, or throw in lemon zest or vanilla for flavor. We like to use cottage cheese because it's easy to find, and we flavor our filling with a subtle hint of vanilla and a little bit of sugar. It's a good idea to drain your cottage cheese a bit before you mix together your filling so it's not too wet. Just spoon it into some cheesecloth or a clean kitchen towel and squeeze out the liquid.
Cottage Cheese Blintzes
Ingredients
For the crepes:
3 eggs
1 cup milk
3/4 cup all-purpose flour
2 tablespoons butter, melted
1/2 teaspoon salt
Butter, as needed, for cooking
For the filling:
2 containers (16 oz each) cottage cheese, drained
2 eggs
1/4 cup granulated sugar
2 teaspoons vanilla extract
1/2 teaspoon salt
Preparation
In a medium bowl, mix together the 3 eggs, 1 cup milk, melted butter, flour, and salt until well combined.
Coat the bottom of a small pan with oil or butter and heat over medium-high heat. Spoon a few tablespoons of batter into the pan and tilt and rotate so that batter coats the entire bottom. Cook until golden brown on the bottom, and the center of the top is dry to the touch, about 2 minutes. Set cooked crepes aside, separated by wax or parchment paper.
In a medium bowl, mix together the cottage cheese, 2 eggs, sugar, vanilla, and salt until well combined.
To fill crepes, place browned side up on a work surface and spoon 2 tablespoons of filling near the edge closest to you. Roll the crepe around the filling, folding in ends as you go.
Melt 2 tablespoons butter in the pan over medium-low heat and place rolled blintzes back in skillet. Pan fry until golden brown on each side, about 2 minutes per side. Serve with berries or powdered sugar. Enjoy!
Adapted from Cookstr.
SKM: below-content placeholder
Whizzco for 12T