Nothing, and I mean nothing, comes close to the deliciousness of cinnamon rolls. A spiral of sugary, cinnamon filling nestles into a fluffy, slightly sweet bread, and all of it's topped with a mountain of molten velvety icing — now these are the cinnamon buns of our dreams. Honestly, do we ever find these cinnamon buns in real life — the short answer is no. Whenever I bake them from a can, I am seriously underwhelmed — the bread is dry, and the cinnamon is a brittle paste. Essentially, the rules for canned cinnamon rolls need to be broken. What if I told you there's an easy way to break the rules, and it reverses all of the cinnamon roll ailments?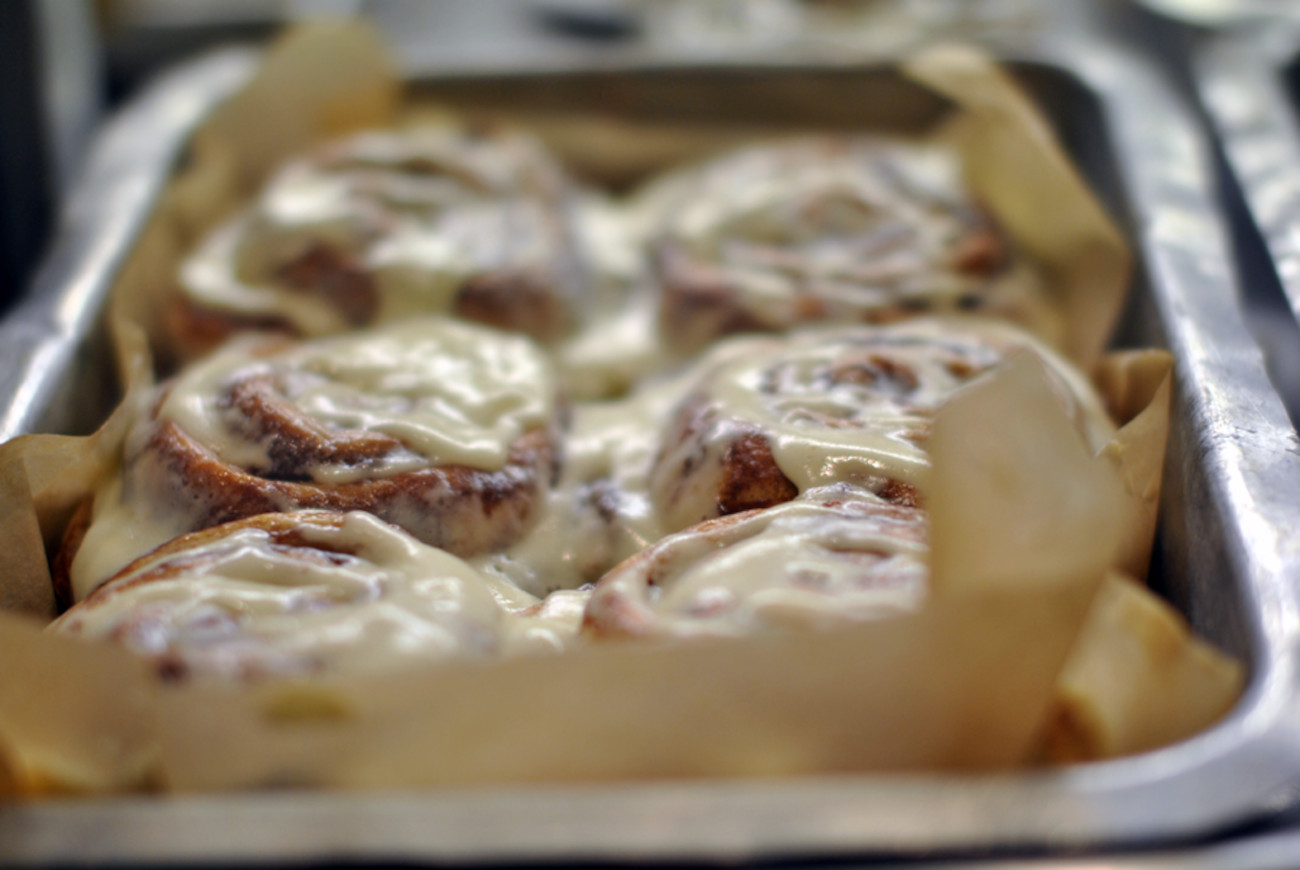 Yes, there is one cure to dry canned cinnamon rolls, and it comes in the form of a trend. The trend has gotten some traction on social media platforms like TikTok, and surprisingly the hack isn't a hoax. Before baking the cinnamon rolls, you pour a half a cup or one cup of heavy cream (no substitutions, and no healthy alternatives, this is cinnamon rolls, after all).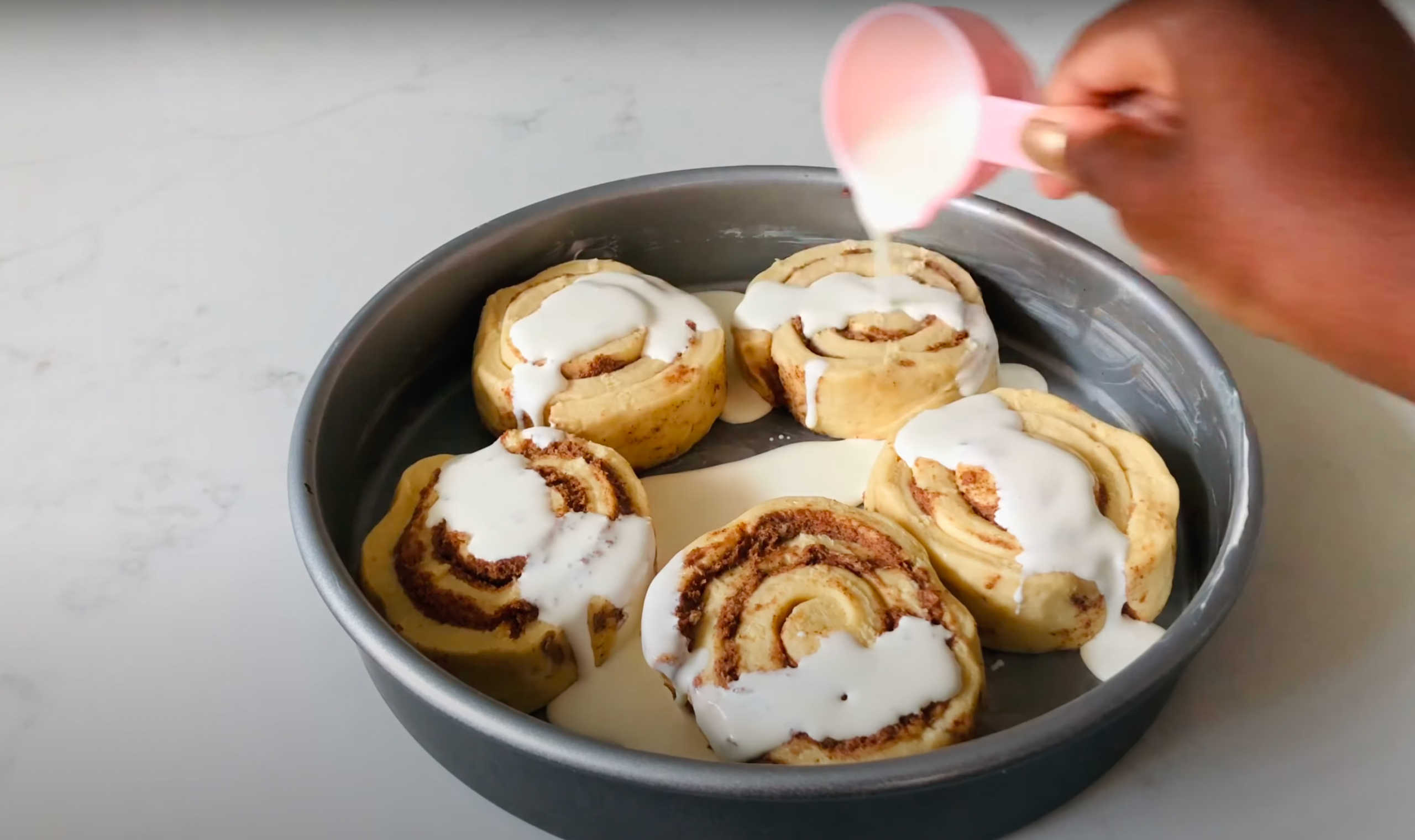 The original hack used the larger cinnamon rolls, but some people have seen successful results with the smaller cinnamon buns as well. Some versions of this hack add a mysterious ratio of butter, brown sugar, and cinnamon, but honestly, that seems a little too sweet for an already sweet breakfast treat (which is honestly a dessert, let's not tell ourselves lies now). After baking, you then add the frosting.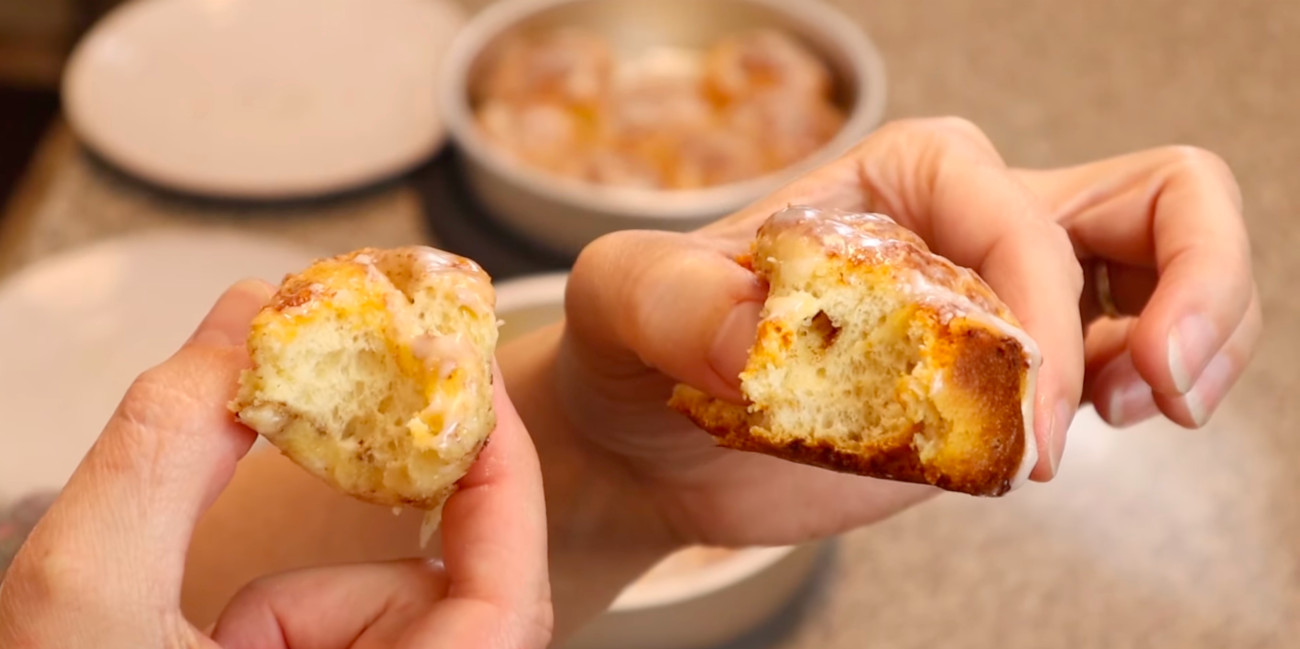 Many people who've done the hack have noticed color differences in the cinnamon rolls. When you use this hack, the cinnamon rolls will bake up a little paler than the classic version. But the paleness is worth it! Just look at the photo above, and you'll see just how soft these heavy cream cinnamon rolls are on the left.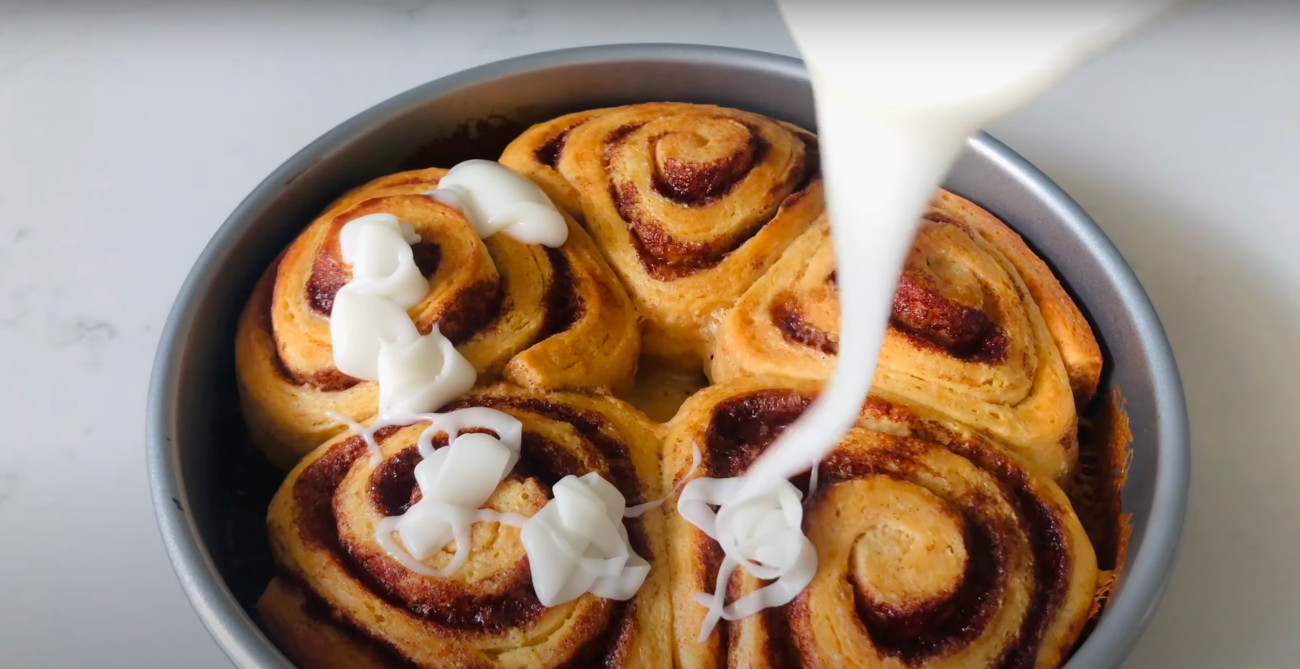 One bite, and you'll notice the definite difference – this heavy cream version is softer, chewy, and more pillowy than the classic version. Adding almost four hundred plus calories on top of already sweet cinnamon rolls may be unhealthy, but honestly, when I want to eat a treat, it has to taste absolutely delicious!
Try the hack out for yourself, you won't be disappointed!
SKM: below-content placeholder
Whizzco for 12T