The glaze is the best part….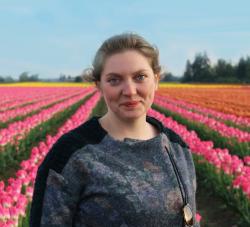 Decatur Macpherson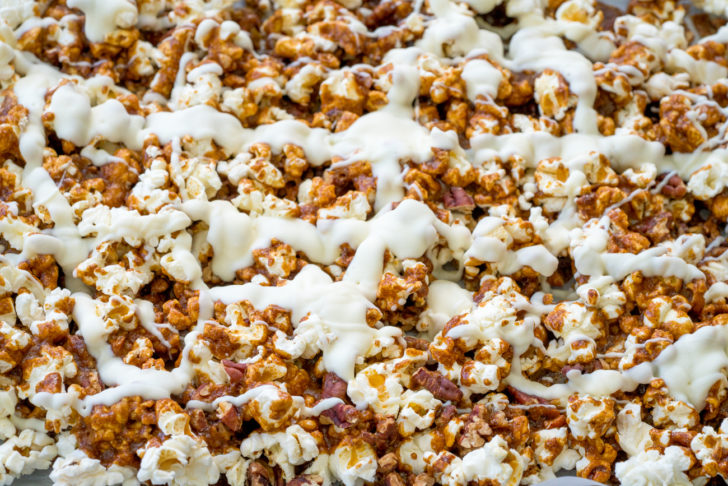 Picture this: Saturday morning, you wake up to a tray of freshly baked cinnamon rolls that are perfectly glazed and ooey gooey and the best way to kick off your weekend. Isn't that just the best? While we'd love a warm cinnamon roll at just about any time of day, we've got a twist on the classic…and it's wayyy easier to make than traditional cinnamon rolls.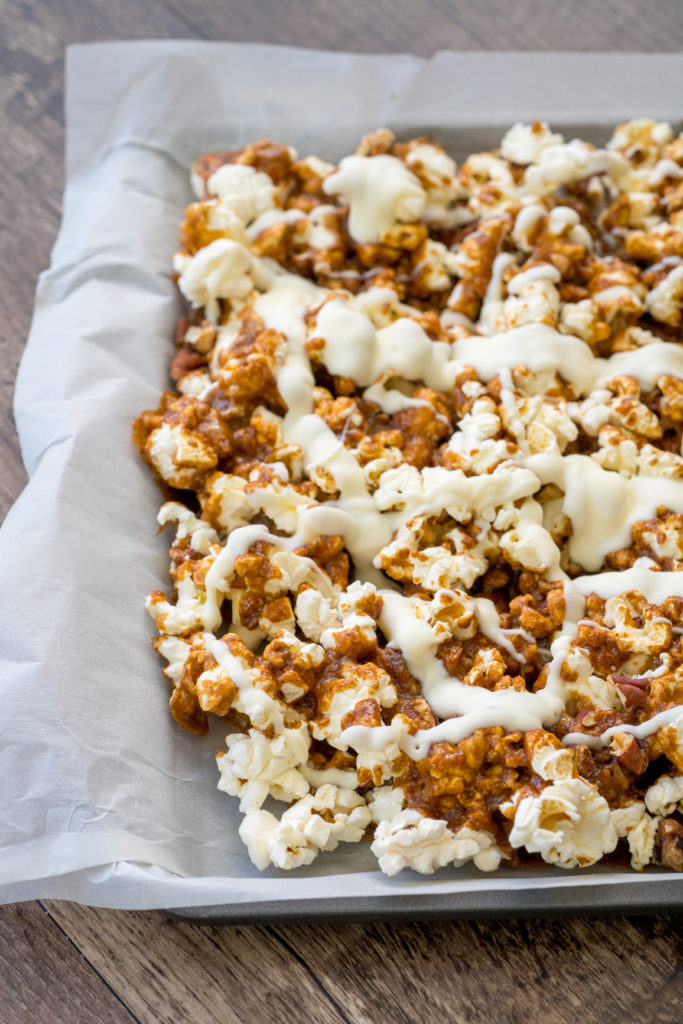 This cinnamon roll caramel corn is ridiculously good. It's got the ooey gooey cinnamon component – that dries into deliciously crackly bites of popcorn – and is glazed with a tasty almond bark drizzle that ties the whole thing together. Once this stuff sets you can break it up into chunks of cinnamon roll goodness that are perfect for sharing at parties. People might not know that they've been missing cinnamon roll caramel corn in their lives, but they'll never forget it once they take that first bite!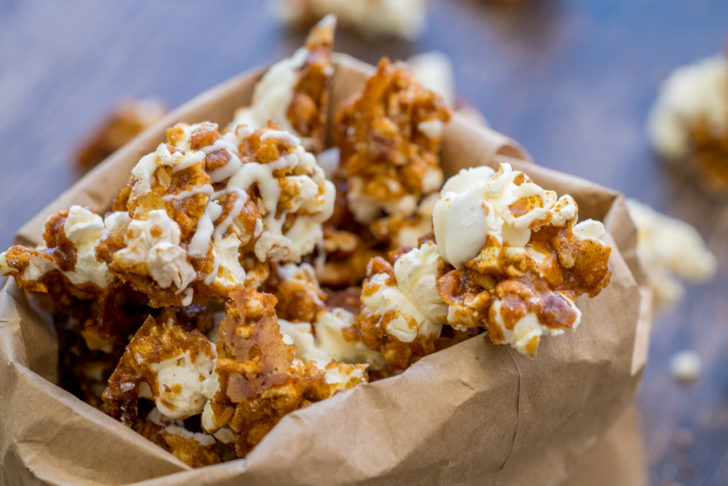 You're going to whip up a cinnamon mixture that gets tossed with the popcorn, then that's going to bake to perfection; its time in the oven is just enough for the cinnamon syrup to caramelize and develop more flavor – yum. Then you melt your almond bark or white melting chocolate and drizzle it over the popcorn, just as you would glaze your toasty cinnamon rolls. Don't just take our word for it, make this caramel corn for yourself and see how good it is!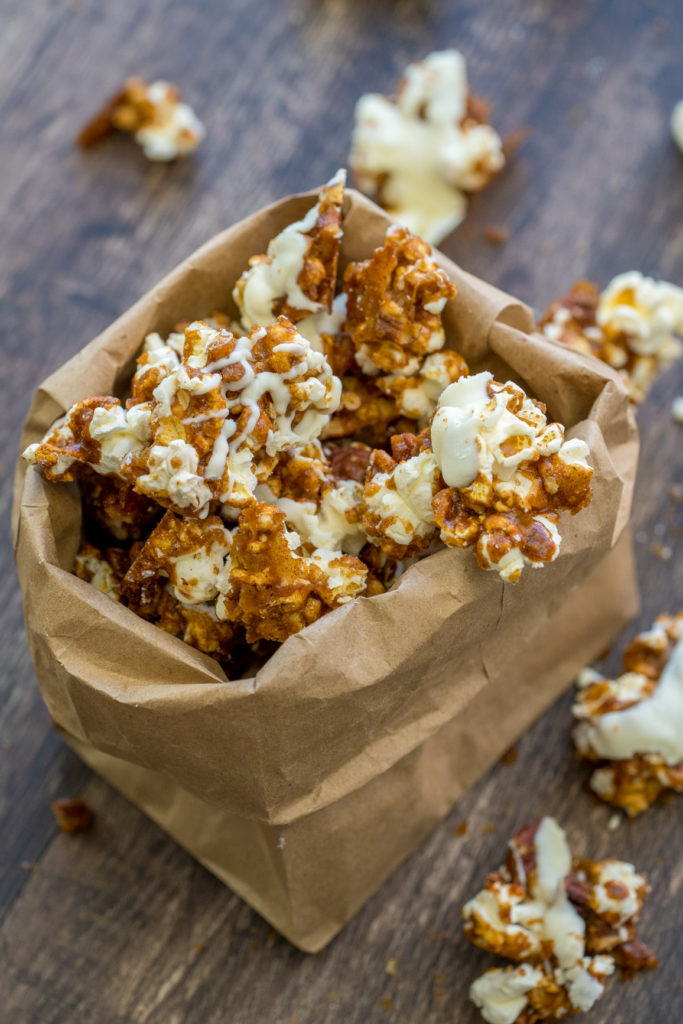 Cinnamon Roll Caramel Corn
Ingredients
1 (2.75 oz.) bag popcorn, popped
1 cup pecans, roughly chopped
1 cup brown sugar
3/4 teaspoon cinnamon
1/4 teaspoon nutmeg
1/4 teaspoon salt
1/4 cup light corn syrup
1/2 cup (1 stick) unsalted butter
1 teaspoon vanilla extract
1/2 teaspoon baking soda
4 oz. almond bark or white melting chocolate
Preparation
Preheat oven to 250º F and line a baking sheet with parchment paper.
Combine popped popcorn and pecans in a large bowl.
In a separate, microwaveable bowl, whisk together brown sugar, cinnamon, nutmeg and salt, then add corn syrup and butter.
Microwave mixture for 30 seconds, stir, then microwave for 2 minutes. Stir, then microwave for another 2 minute, or until bubbly.
Carefully remove from microwave, then stir in vanilla extract and baking soda. (It should bubble and foam up, that's normal).
Pour mixture over popcorn and pecans, tossing until everything is evenly coated, then transfer to lined baking sheet.
Place in oven and bake for 20-30 minutes, stirring occasionally. Remove from oven and set aside.
Place almond bark or melting chocolate in a microwaveable bowl and microwave in 30-second increments until melted and smooth. Drizzle over popcorn, then let set. Break into pieces and enjoy!
Recipe adapted from Creations By Kara
SKM: below-content placeholder
Whizzco for 12T