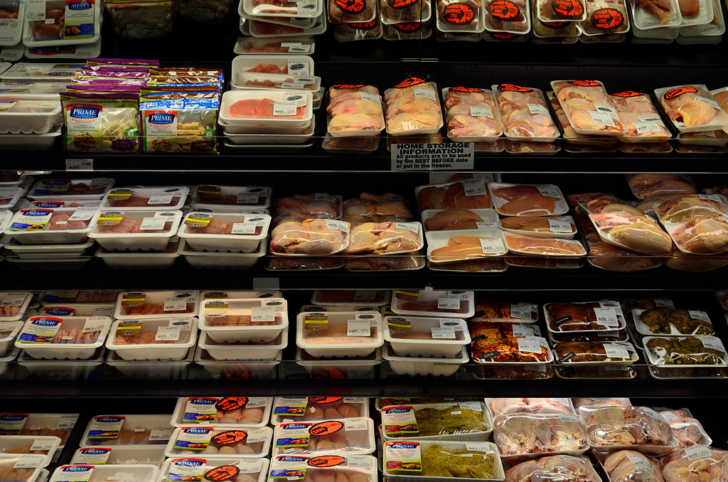 When it comes to grocery shopping, we're all looking to save a little money. That's why chicken is such a popular choice. The National Chicken Council claims chicken has been cheaper than beef and pork since the 1960s. That being said, the price of chicken is a little more complicated than they let on.
This article from The Kitchn breaks down the cost per pound per cut, as well as the percentage of edible meat. That way you know exactly how much usable meat you're paying for.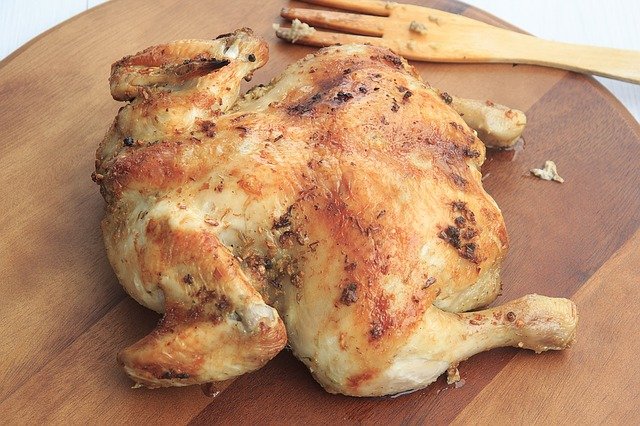 Percent Edible:
Whole chicken: 65 – 70% edible
Whole chicken leg: 70 to 75% edible
Whole chicken thigh: 70 to 75% edible
Bone-in chicken drumstick: 70 to 75% edible
Bone-in chicken breast: 75 to 80% edible
Boneless, skinless chicken thighs: 100% edible
Boneless chicken breast: 100% edible
Adjusted price (Average Retail Price Per Pound ÷ Edible Percentage = Adjusted Prices):
Whole chicken leg (leg quarter): $1.36
Whole chicken: $1.65
Chicken drumsticks: $1.84
Bone-in chicken thighs: $1.90
Split (bone-in) chicken breast: $2.11
Boneless, skinless chicken thighs: $2.40
Boneless chicken breast: $2.96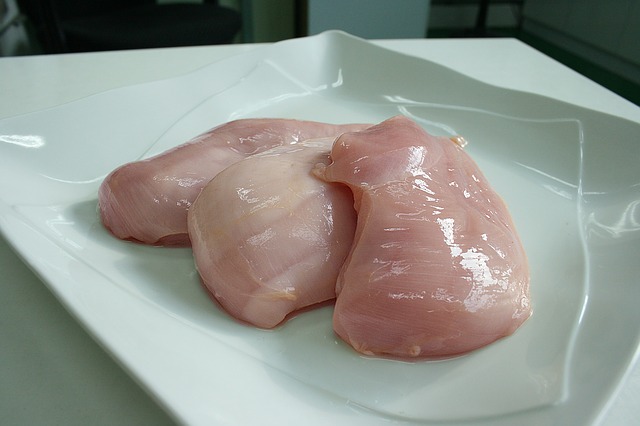 Now, for those who buy lots of chicken, that cost analysis might not be too surprising. Boneless chicken breasts are usually quite a bit pricier than other cuts, and this is simply due to the fact that they are in such high demand. According to Bon Appétit, chicken breasts are the most popular animal protein in America. That means grocery stores are less likely to mark them down or do big sales to clear out their inventory.
Of course, price isn't the only thing to consider when buying chicken. You should also consider what you're planning on using it for.
The whole chicken, for example, is only about 60 – 70% edible because of all the bones and cartilage. Now, if you're only going to use the meat, that's not the best deal out there.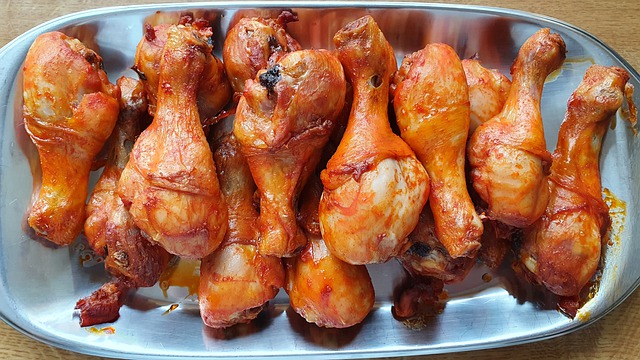 However, if you're someone who makes their own chicken broth or soup, those chicken bones and all the extras will make for an excellent base.
The best value is chicken legs and thighs. People tend to shy away from these cuts, but you'll actually find they are much more juicy and flavorful than the white meat. Unsure of how to cook chicken thighs and legs? Check out our Creamy Mushroom Sauce Chicken and Rustic Chicken With Creamy Garlic Sauce.
For more info, check out the video below!
SKM: below-content placeholder
Whizzco for 12T