Try this rustic dish for brunch this weekend!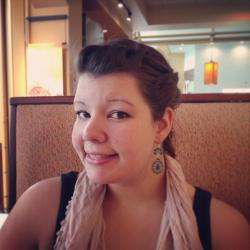 Jessica Griggs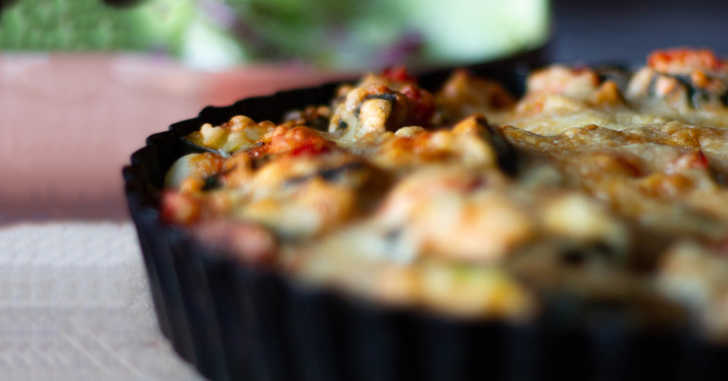 I love recipes like this one! Once you have the basics down, you can have fun swapping out ingredients to find your perfect combo. Maybe you like bacon, chives, and gouda, or ham, cheddar, and broccoli. The sky really is the limit here. For the sake of narrowing down the options, we went with a zucchini and tomato tart. This is the perfect combo for a rustic summer dish to serve for brunch!
For those who aren't familiar, tarts are a French dish that comes in many different forms. Simply put, a tart is a baked dish consisting of a filling over a pastry base with an open-top, as opposed to pies, which have a second pastry crust on top. Traditionally, tarts come with both sweet and savory filling, but a lot of our Americanized versions opt for fruit and cream. Today, however, we're switching things up and going the savory route!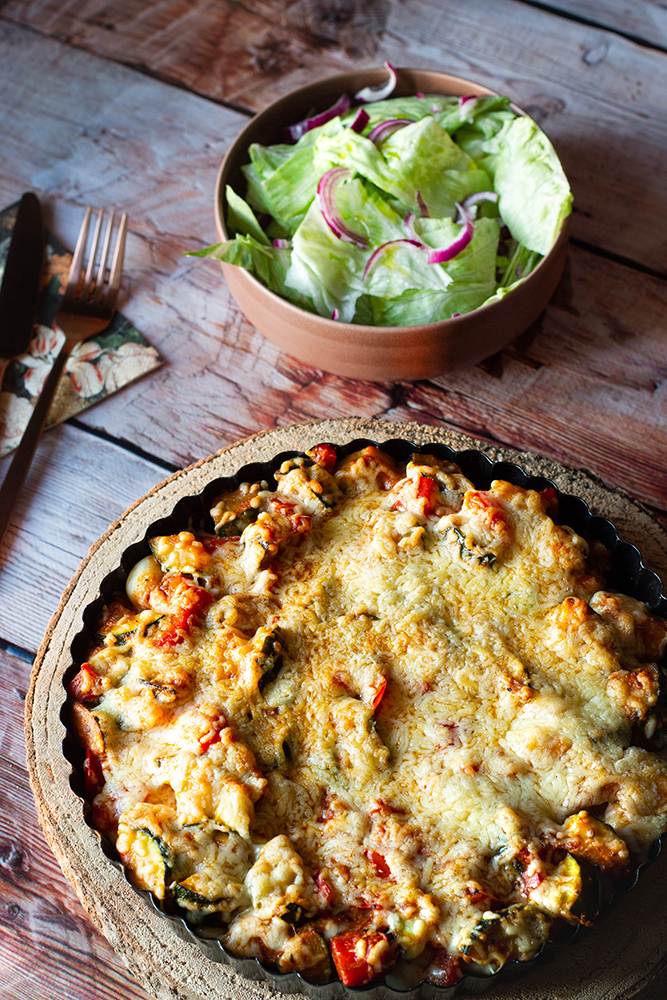 This recipe has two parts – the crust and the filling. While you can certainly make your own crust, we saved a lot of time by using puff pastry. You will need to thaw the pastry for about 30 minutes, so keep that in mind when prepping!
The good stuff is in the filling. Eggs, sauteéd veggies, spices, and of course, cheese! We used mozzarella in this recipe, but gouda, cheddar, or provolone work just as well.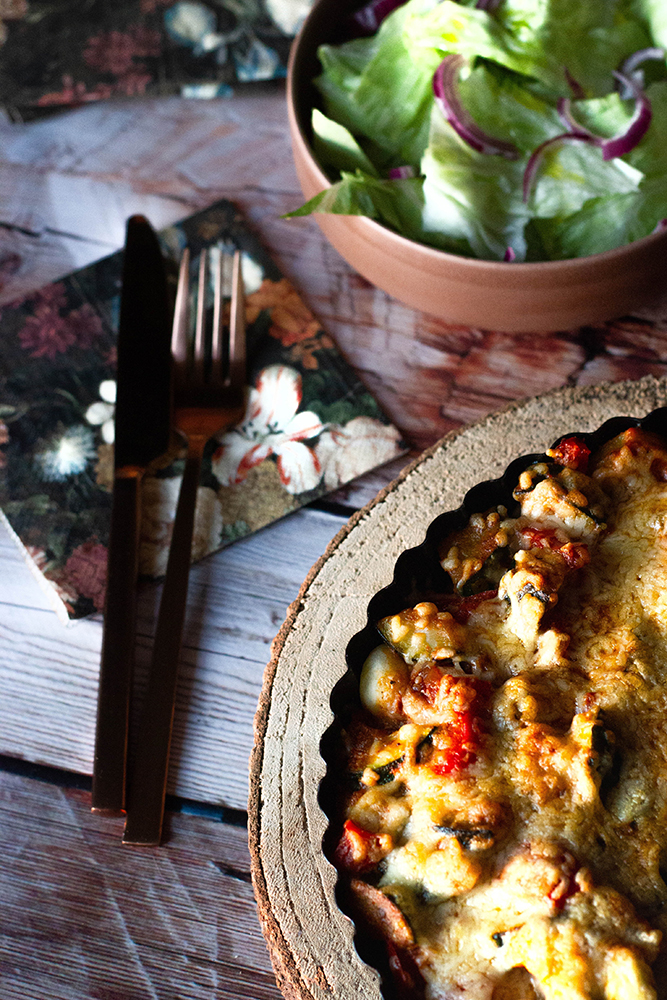 You'll start by preheating the oven to 400. Grease either a glass pie plate or a tart dish and set aside. Then, thaw the puff pastry for 30-40 minutes. While it's thawing, sauteé veggies & spices.
Next, roll out the thawed pastry and fit into your baking dish. Weigh it down with dry beans or pie weights and bake for about 15 minutes. While it's baking, mix together eggs, cheese, and the veggie mix. Pour into the crust once the timer is up, then raise the oven temp to 425 and bake an additional 25 minutes. Serve up warm!
Easy Cheesy Zucchini And Tomato Tart
Serves 4-6
15m prep time
55m cook time
20m inactive
Ingredients
1 sheet frozen puff pastry
2 tablespoons olive oil
1 onion, finely diced
3 garlic cloves, minced
2 medium zucchini, quartered lengthwise and thinly sliced
1/2 teaspoon dried oregano
1/2 teaspoon basil
1/4 teaspoon ground black pepper
1 (14-ounce) can diced tomatoes, drained
3 large eggs
1 cup grated freshly grated mozzarella substitutes: cheddar, provolone, gouda)
Salt & pepper to taste
Preparation
Preheat oven to 400 degrees F. Lightly grease a glass pie plate or a dark 9-inch tart pan with a removable bottom. Set aside.
Remove puff pastry from packaging and let thaw at room temperature for 30 to 40 minutes.
While that's thawing, make the filling. Heat oil in a large skillet over medium heat. Then add onion and garlic, cooking until onion tender, about 5 minutes.
Stir in zucchini and saute about 5 minutes. Season with oregano, basil, and black pepper.
Mix in drained tomatoes and raise the heat to medium-high. Cook, stirring often, until zucchini is tender but not mushy and the juices have evaporated. Set aside to let the veggies cool.
Once the crust has thawed, sprinkle a little flour on your counter and rolling pin, and gently roll the puff pastry into an 11-inch square. Press pastry into the bottom and up the sides of your pan. (Trim off the excess pastry, and discard.)
Prick the pastry with a fork and place a piece of aluminum foil over it. Add dried beans or pie weights to weigh down the foil. Bake until the pastry is golden brown, about 15 minutes. Remove the foil and weights. Let the pastry cool in the pan on a wire rack for 10 minutes.
Raise the oven temperature to 425 degrees F and assemble the tart.
Beat eggs in a larg bowl and stir in cheese, salt, pepper, and cooled vegetables. Spoon the mixture into the tart pan.
Bake 25 to 30 minutes, or until the pastry is brown and a knife inserted in the center of the tart comes out clean. Remove the outer rim of the tart pan, and let the tart cool on a wire rack for 20 minutes before slicing. Serve warm
Recipe adapted from Ezra Pound Cake.
SKM: below-content placeholder
Whizzco for 12T