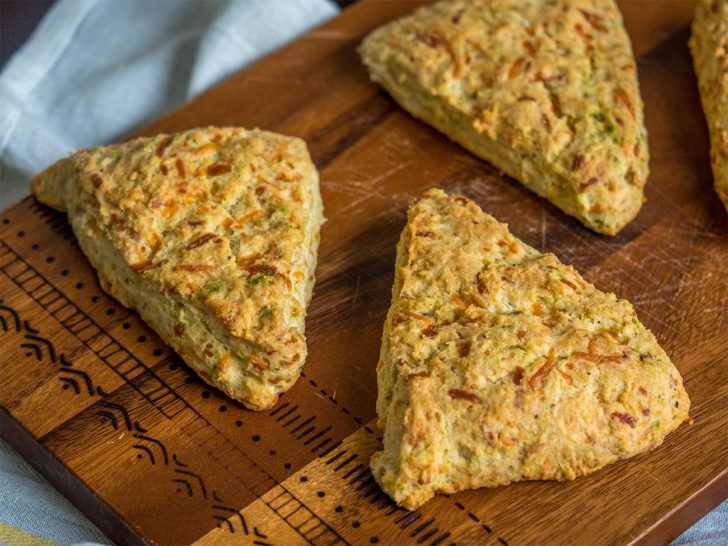 We don't know what it is about them, but we absolutely love making scones. There's just something about their perfectly crumbly butteriness that gets us every time! Now, usually we end up making sweet scones that we serve for breakfast or brunch, and that we end up snacking on when we need a little pick-me-up, but we decided to do something a little differently here. Instead of the usual cinnamon, blueberry, or cranberry orange, we decided to make not only cheesy scones, but cheesy herb scones, using a handy tool to help us make them.

Yep, that's right: herb scones. You might look at that and think it's strange to put fresh herbs in your baked goods, but trust us, it's so, so good. And to make things even better, we used a great little herb popsicle – an herbcicle, if you will – that lets us freeze any fresh, leafy herbs we want, allowing us to get way more use out of them since we don't have to worry about our greens going bad before we get around to cooking with them!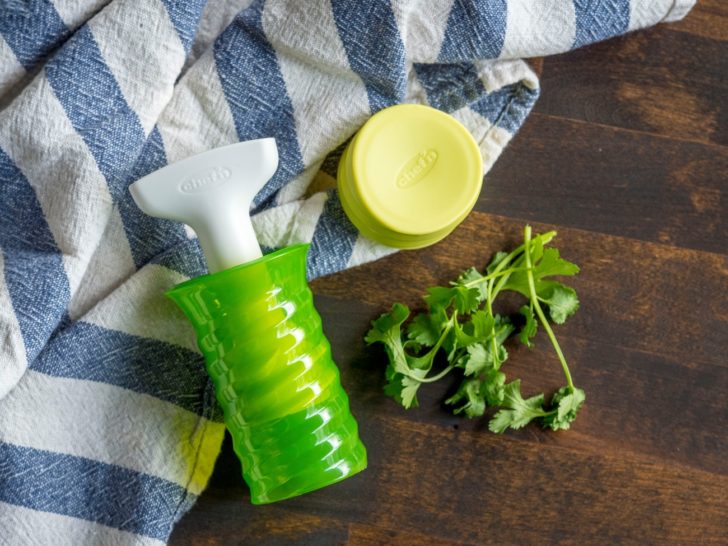 Not only that, but freezing our herbs this way allows us to grate them into our scone dough, so we get even-sized bits of basil or parsley or cilantro – no need to spend 10 minutes trying to expertly mince them, only to find a huge chunk of green in your teeth later! These scones are deliciously cheesy, and the basil we put in ours (though you can use any herb you like) made it refreshing and light. You have to try them!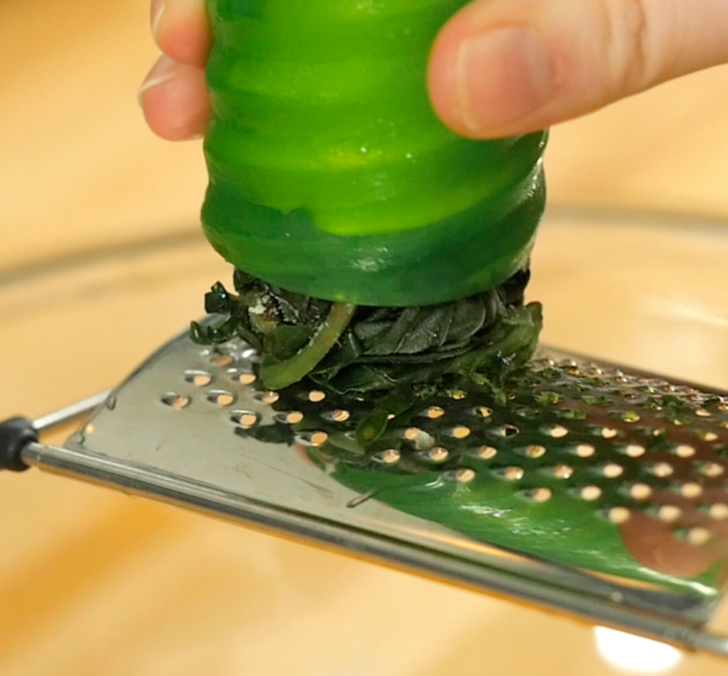 Cheesy Herb Scones
Serves: 8
Ingredients
3 cups all-purpose flour
1 cup buttermilk
3/4 cup (1 1/2 sticks) cold, unsalted butter, cubed
1/2 cup parmesan cheese, grated
1/2 cup sharp cheddar cheese, grated
1/4 cup fresh herbs (we used basil, but you could do parsley or oregano)
2 cloves garlic, minced
1 egg, optional
1 tablespoon sugar
2 1/2 teaspoons baking powder
1/2 teaspoon baking soda
1/2-1 teaspoon salt
1/2 teaspoon pepper
Directions
Preheat oven to 375º F.
Pack your choice of fresh herbs in herbcicle freezer pop, then seal and place in freezer for at least 2 hours, or until frozen.
In the bowl of a food processor, pulse together flour, sugar, baking powder, baking soda, and salt and pepper until combined, then add cold, cubed butter and pulse until mixture is coarse and crumbly.
Transfer mixture to a large bowl and fold in parmesan and cheddar cheese, then fold in garlic. Remove frozen hercicle from freezer and push out 3 tablespoons worth of frozen basil. Take a grater or microplaner and grate frozen herbs into scone dough.
Making a well in the center of dough, pour in buttermilk, then mix until everything is just combined. It's okay if dough is sticky.
Turn dough out onto a smooth surface and form it into a rough circle of 1/2-inch thickness.
Cut into 8 equal pieces, then transfer to a baking sheet. If using, brush scones with egg wash.
Place baking dish in oven and bake for 22-24 minutes, or until scones are golden brown.
Remove from oven, serve warm and enjoy!
Recipe adapted from Rock Recipes
SKM: below-content placeholder
Whizzco for 12T