We've already seen a rise in the trend of tiny homes. More and more people are giving up on the idea of the traditional two-story house with the porch and the white picket fence in favor of more affordable or unique alternatives.
In Las Vegas, Nevada, there is a construction company that is revolutionizing the affordable tiny home game with their streamlined, factory-line system.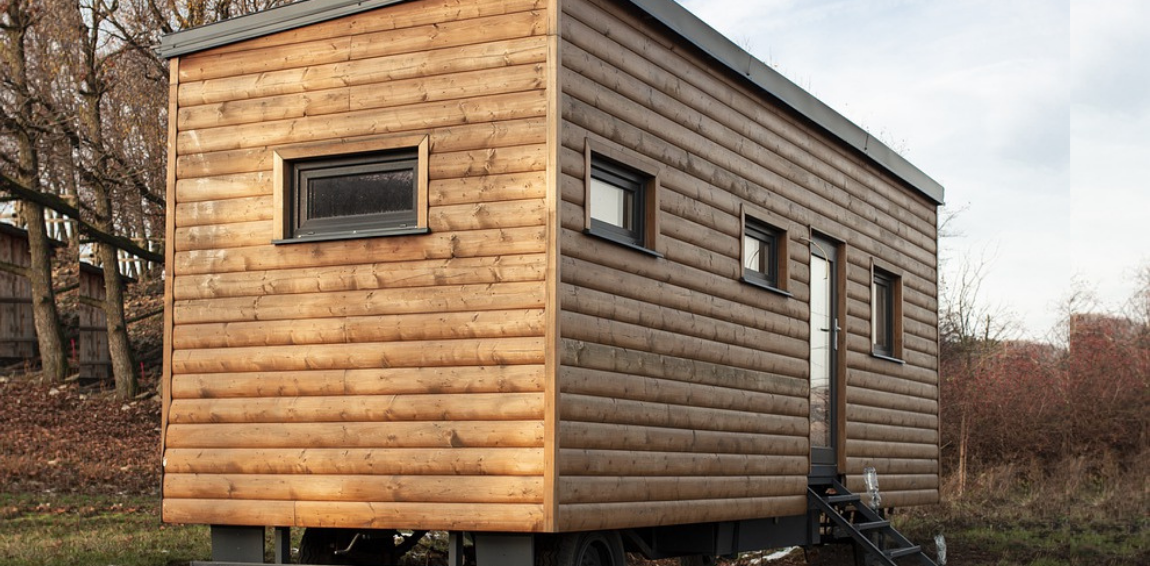 As a result, Yahoo News reported that Boxabl is gaining a lot of popularity amongst customers. So much so, that it already has a waitlist of 47,000 customers – all who want 100,000 units!
Perhaps the reason that Boxabl is getting so popular is because of its foldable home design. Yes, that is completely possible, and it is what Boxabl has perfected.
They build a complete home, then fold it up before shipping it to its destination. Once the home has arrived, it is unfolded and can be set up in a day.
On their official Twitter account, they even have a demonstration of this "instant house" process:
Instant house 🏠 🦄😍 pic.twitter.com/KgLVqv1nIu

— Boxabl (@_BOXABL) October 20, 2020
As their official website shares, the Boxabl Casita home starts off at just $49,500. It comes as a 19.5-foot by 19.5-foot home made with concrete panels and steel. Once it is folded down, it can be shipped using a pick-up truck. While it is so compact and easy to ship, it does leave questions as to just what kind of home will you get once it is unfolded?
Well, the Casita home has the following features same as any home:
– A full-size kitchen including a refrigerator, double sink with a window, an oven, dishwasher, microwave, and Shaker-style cabinets.
– A bathroom with a deep shower/tub, a vessel sink, large countertop, a backlit mirror, and a sliding glass barn door.
– A total living space of 375 square feet with 9-foot-6-inch ceilings, 8-foot doors and windows, composite flooring, a washer/dryer unit, an HVAC system, and more.
– Insulation technology and LED lighting for high efficiency.
The house is wind resistant, mold-resistant, and bug-resistant and has been engineered with fire-resistant materials
The Boxabl Casita even has a quick tour, which the company shared on YouTube:
Boxabl's Casita tiny home started gaining a lot of popularity last November after the company shared their video to YouTube after one of their "top secret" customer's purchased the home for their property in Boca Chica, Texas. And yes, that is the same city in Texas where Elon Musk, founder of SpaceX, lives.
While the billionaire never mentioned the Casita home model specifically, he did post a tweet featuring a tiny home:
My primary home is literally a ~$50k house in Boca Chica / Starbase that I rent from SpaceX. It's kinda awesome though.

Only house I own is the events house in the Bay Area. If I sold it, the house would see less use, unless bought by a big family, which might happen some day.

— Elon Musk (@elonmusk) June 9, 2021
Boxabl is doing quite well for itself as Business Insider shared, explaining that the company has moved to a new 170,000-square-foot factory where it has plans to create a new home "every 90 minutes — or about 3,600 units a year — by the end of 2022." Quite some ambitious goals.
If you're looking to add your name to the waitlist, you should know that the 47,000 customers already waiting – including some bigger companies looking for multiple units – will all have to wait patiently until Boxabl has completed their $10 million contract for government housing.
Boxabl's founder, Galiano Tiramani, said to Business Insider, "The demand for housing is so incredibly massive. There's shortages everywhere and no one can build fast enough. It's great for us to know that so many people are interested in this product."
With the housing demand so high, Boxabl is looking at integrating its Casita design into larger family home models that can also be built at the factory and then shipped off. That sounds pretty awesome.
SKM: below-content placeholder
Whizzco for 12T