It's so good you have to try it!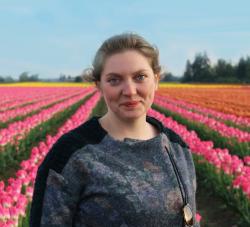 Decatur Macpherson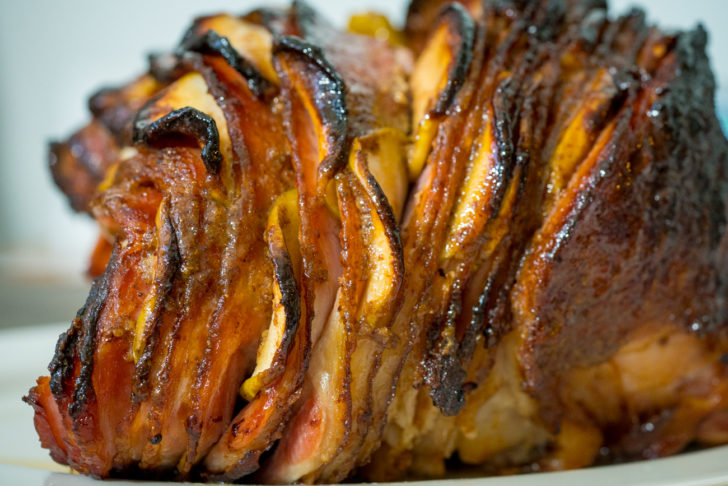 Are you ready for a dish that's going to knock your socks off?? This is a meal that we first made for a big family gathering, and once we did, we realized we'd found one of our very favorite recipes to make for times of celebration. While ham might be a dish mostly associated with Easter – though it has its moments around the holidays as well – we're here to say it's one of our new favorites, and this particular recipes truly goes above and beyond.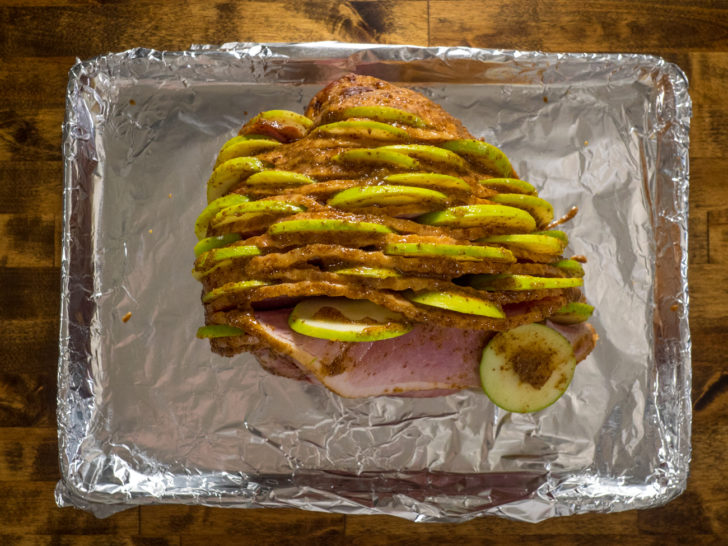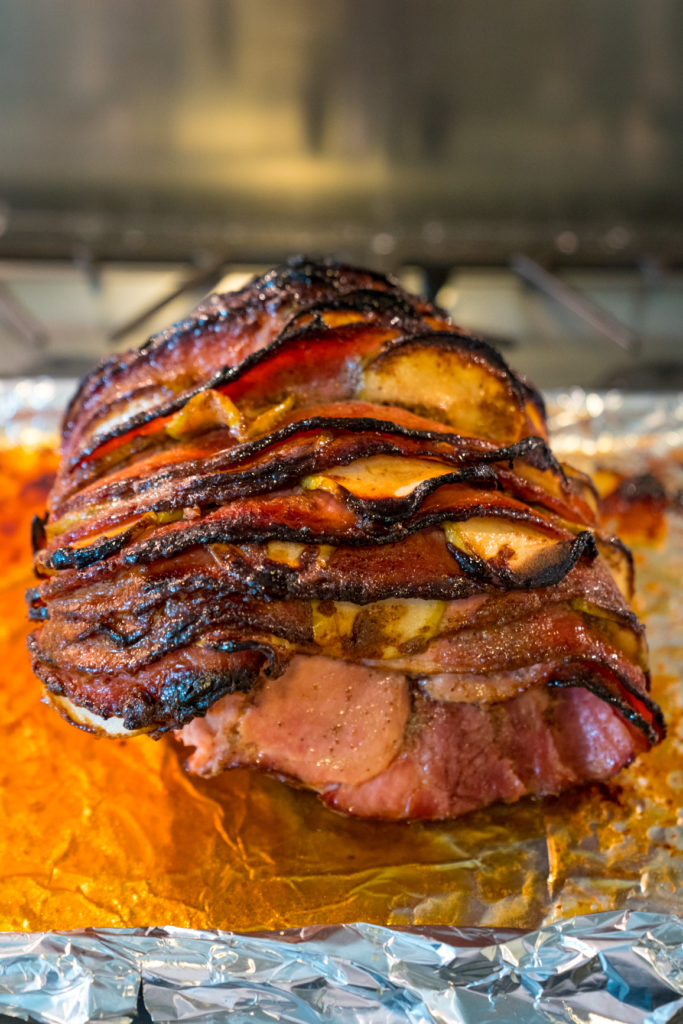 Spiral ham is a great choice for feeding a big group, since it's easy to add flavor and you really don't need to worry about it cooking for the right amount of time or until it reaches a certain temperature, since it's already smoked and all you need to do is heat it up while adding in whatever elements you like. Then you're fit for a feast! Here, we whipped up a honey mustard sauce seasoned with cardamom, cinnamon, garlic and onion powder to brush over the ham and in between the slices, but that's not the most exciting part….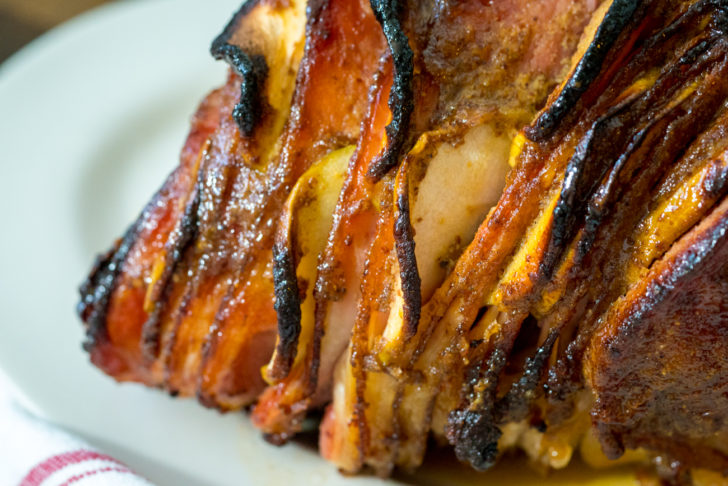 What's great about this dish is that we basically "hasselbacked" the ham and wedged thinly sliced apple in between the ham slices. You guys, it made such a difference! The apples enhance the sweetness of the ham, but also add a yummy, refreshing element, that's totally delicious, plus, with the spiced honey mustard sauce that goes on top – this dish is perfection. One thing to note: the sugar in the honey will caramelize (and burn) in the oven, so you can tent your ham with aluminum foil to avoid it, if you want.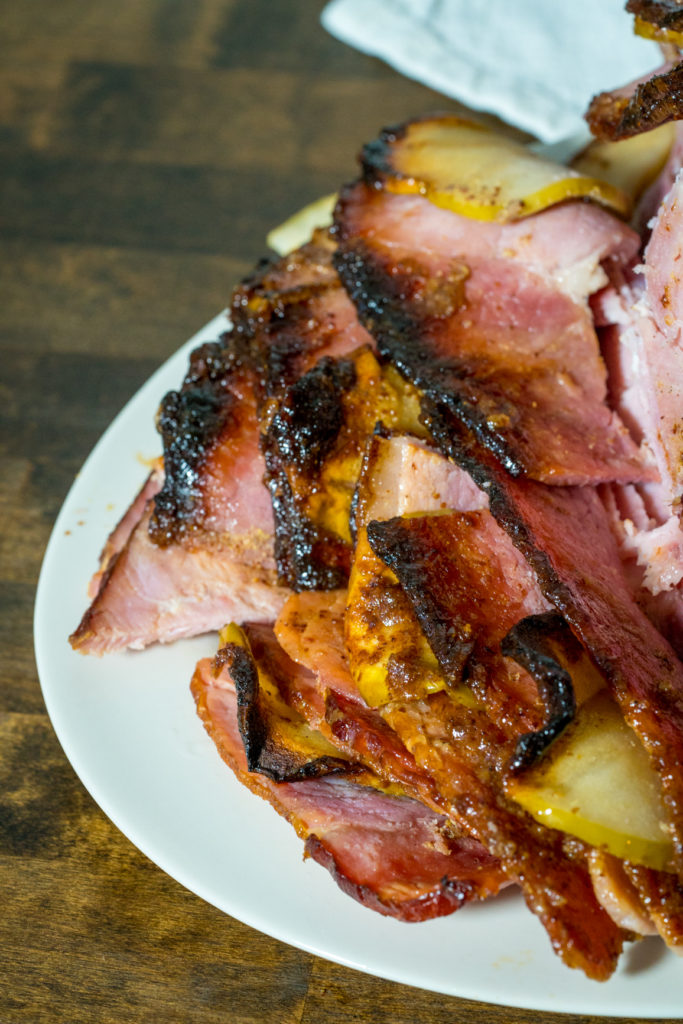 We left our ham un-foiled because we love the flavor that comes with just a touch of char on the outside of the ham, but it's up to you – you can't go wrong either way! Just promise us you'll try out this ham. We're making it this year for Christmas dinner and will likely make it again in Easter if we don't find another occasion to make it for beforehand.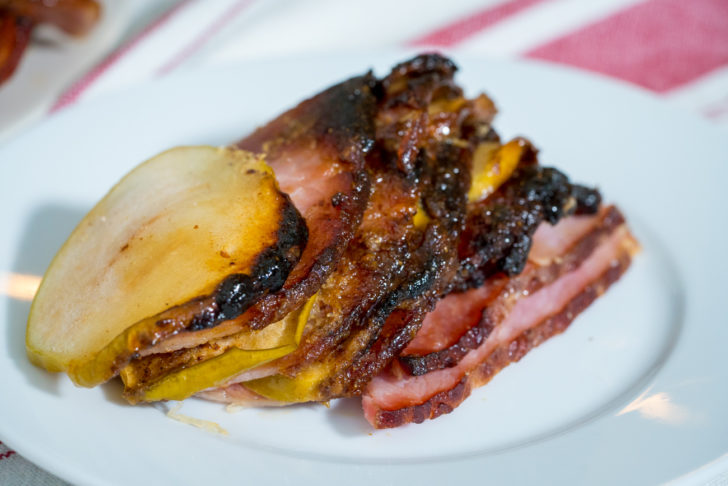 Apple Slice Honey Ham
Ingredients
8 pound spiral-cut smoked ham
3 apples, gala or granny smith, cored and thinly sliced
1/4-1/3 cup Dijon mustard
1/4 cup honey
1/2 teaspoon cardamom
1/2 teaspoon cinnamon
1/2 teaspoon garlic powder
1/2 teaspoon onion powder
Preparation
Preheat oven to 350º F and large a rimmed baking sheet with aluminum foil. Place oven rack in the lowest position.
If necessary, shave off part of bottom to form a flat surface.
In a small bowl, whisk together mustards, honey, cardamom, cinnamon, garlic and onion powders until combined.
Place ham in baking sheet or in slow cooker and insert apples in between ham slices, alternating rows occasionally and dispersing apples evenly.
Brush mustard mixture all over the ham and place in oven. Bake for 1 hour.
Alternatively: place ham in slow cooker, cover and cook on low for 4-5 hours or on high for 2-3.
Brush pan juices over ham to baste, then bake for another 1 hour, until crisp.
Serve hot and enjoy.
Recipe adapted from A Spicy Perspective
SKM: below-content placeholder
Whizzco for 12T