This is a great vegetarian option.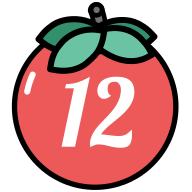 Sedrak Mamulyan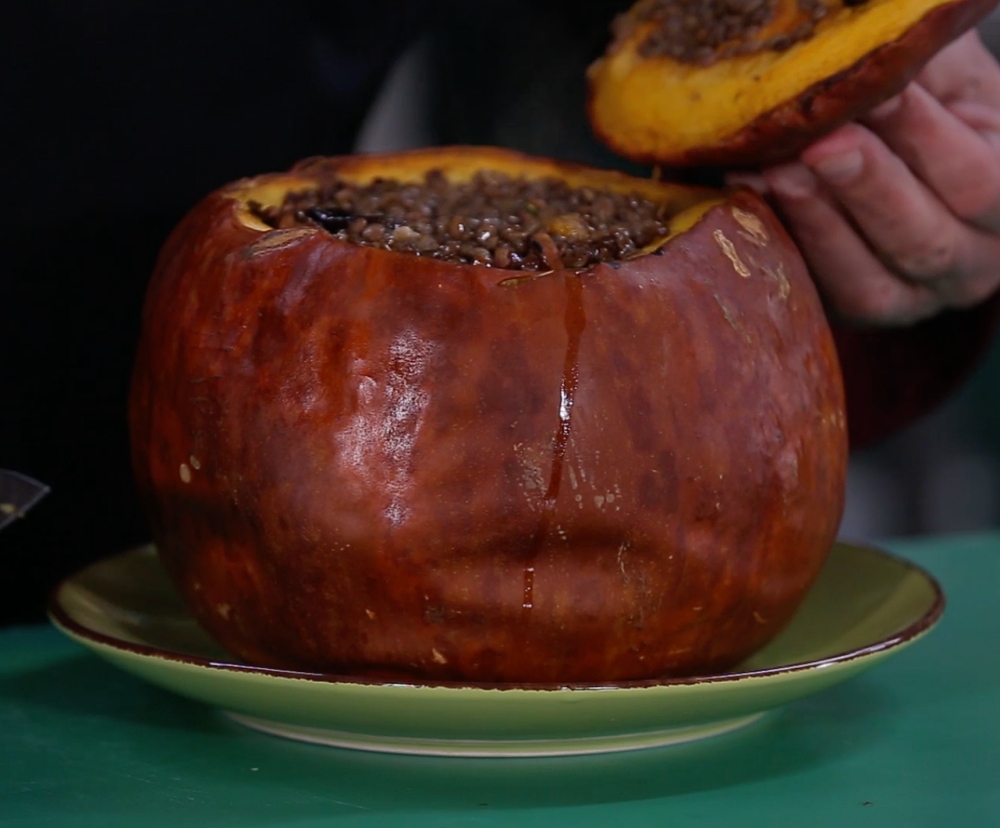 Pumpkins can be a really show stopping main course when stuffed. For a fall table theres nothing quite like it. This Armenian version is filled with a combination of lentils, fruits, nuts, and spices and then baked until perfectly cooked. This is a good recipe for those who want a hearty, meat-free alternative at the fall table.
To begin making this recipe you'll need to cut out the top of a 10-pound pumpkin. Do this as neatly as possible because it will be your "lid" later on in the cooking process. Just like carving a jack-o-lantern, make sure to cut it far enough down that a good-sized hole is made, allowing you to get your hand and a spoon inside to scoop out the pulp and the seeds.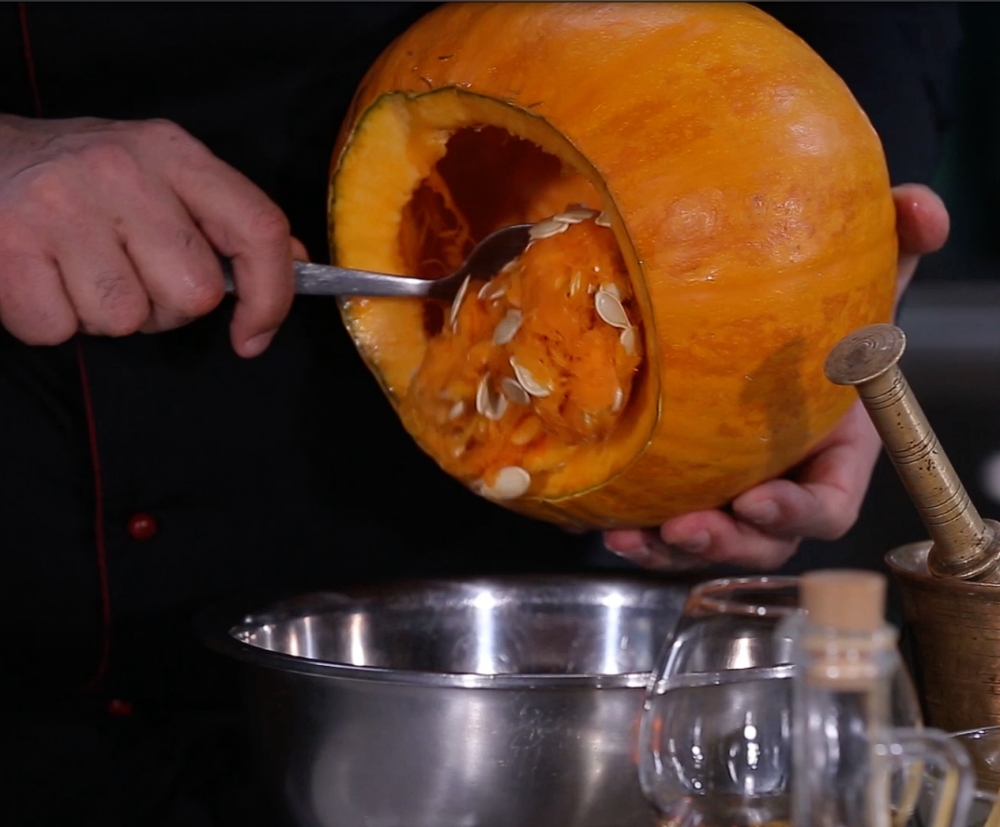 Once this is done then you can start on the filling which is made from lentils. Boil the lentils until they're almost done, then remove them from heat. In another pan combine dried peaches, apricots, and prunes with chopped walnuts and butter. Sauté them for a minute before adding a special ingredient: brandy. In many parts of the world a bit of brandy is added to many dishes to give a certain something extra to sauces, meats, and other recipes, too.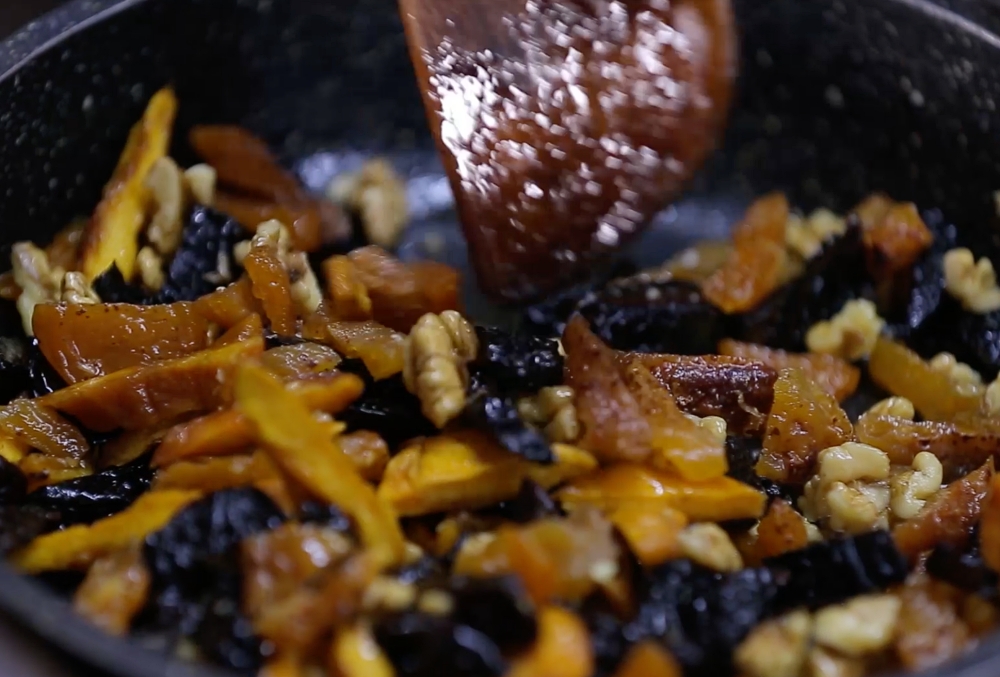 For this recipe you'll need to flambé the brandy to remove the alcohol and then let the flame burn itself out. As an alternative you could add a bit of rum flavoring to the fruit instead and bypass the whole fire thing altogether.
To the fruit you add chili pepper, honey, allspice, and dill to create a mixture that will flavor both the lentils and the pumpkin. Add the fruit to the lentils and then fill the pumpkin with this mix. Pop the lid back on and then bake this for 45 minutes. What you end up with is a richly-spiced, lentil-stuffed pumpkin that's perfect for a fall or winter table- particularly if you have people with varied dietary requirements coming to dinner as it's vegetarian and gluten-free. You can replace the butter with coconut oil and use maple syrup instead of honey to make this recipe vegan if you wanted as well.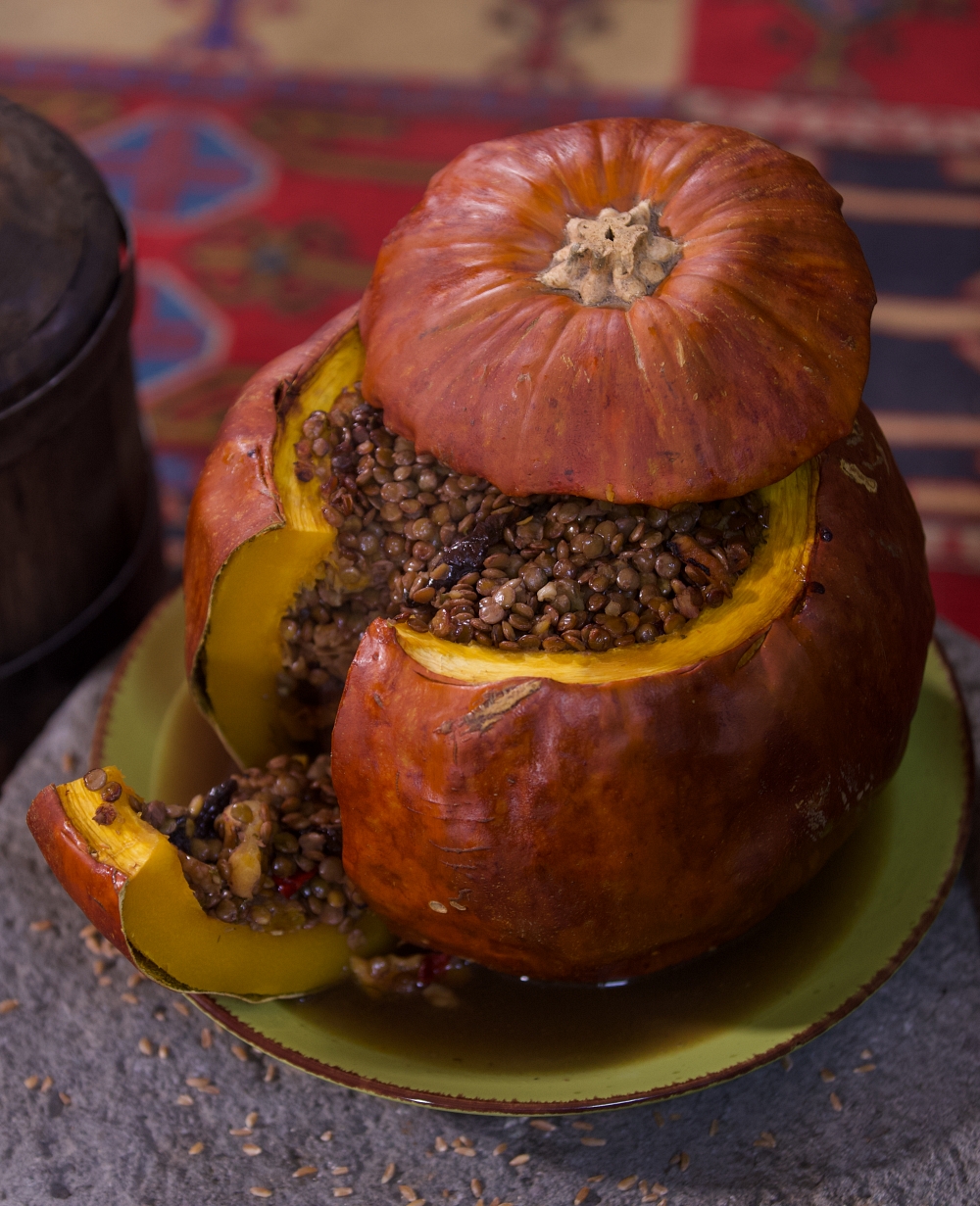 Plus, there's nothing like serving a whole, roasted pumpkin filled with aromatic lentils at the table. Your guests will be impressed!
Amitch of Vardenis (Lentil-Stuffed Pumpkin)
Serves 6-8
20m prep time
1h 5m cook time
Ingredients
1 10-lb pumpkin
2 cups dried lentils
3/4 cup dried apricots, chopped
3/4 cup prunes, chopped
3/4 cup dried peaches, chopped
3/4 cup walnuts, chopped
3 oz brandy (roughly 2 shot glasses full)
2 tsp allspice
1/2 cup honey
1 dried red chili pepper, chopped
2 sprigs fresh dill (1.5 oz), chopped
6 Tbsp butter
5 Tbsp granulated sugar
Preparation
Cut the stem of the pumpkin out in a circle. Keep it as we will use it as a lid. Remove all the seeds and fibers with a spoon or ice cream scoop.
Sprinkle sugar on the inner walls of the pumpkin, close it with the stem lid and set aside. Add lentils to a saucepan and cover with water. Bring to a boil and then reduce heat to low. Allow to simmer for 15 minutes. Lentils should be al dente.
Melt butter in a large saucepan and add chopped prunes, dried apricots, and walnuts to the pan. Cook for 1-2 minutes stirring constantly. Remove from heat.
Pour brandy into microwave safe mug and heat in microwave for 15-20 seconds to warm it slightly. Add brandy to fruit and nuts and light it flambé style using a long safety lighter to small torch. Allow flame to go out on its own. Add allspice, honey, dill, and red chili to pan and stir well.
Preheat oven to 350˚F. Drain lentils and add fruit and nut mixture to lentil pan. Stir well to combine. Stuff pumpkin with lentil mixture and place "lid" on top. Place pumpkin on deep baking pan and bake for 45 minutes. Cut into wedges to serve.
SKM: below-content placeholder
Whizzco for 12T