When you share or print a 12 Tomatoes recipe,
you're making mealtime meaningful.
100%
of the Share to Care sponsor fees fund meals for families in need.
Learn More
CLICK ANY LINK BELOW TO JOIN OUR CAUSE!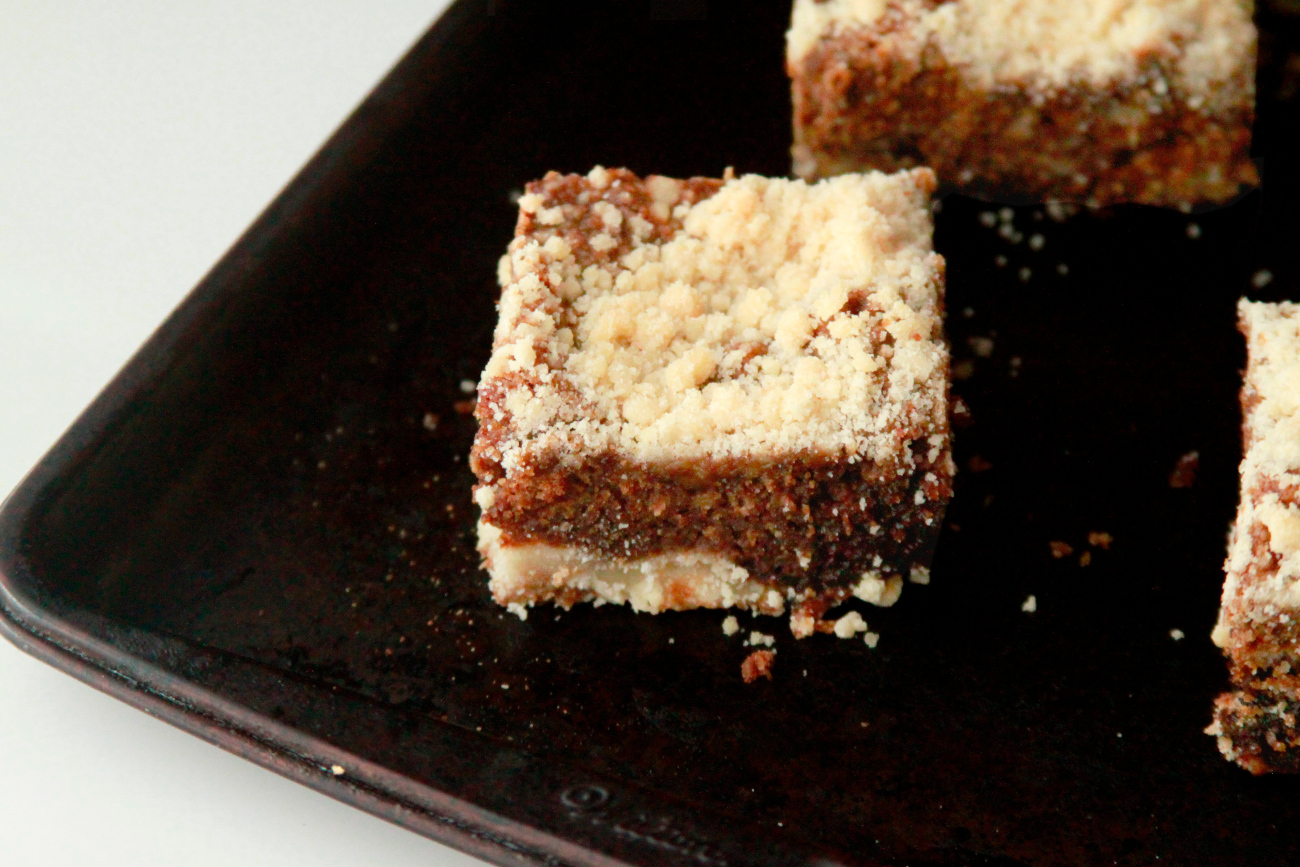 There's something about Amish recipes that make you full of nostalgia. Whether you grew up in Pennsylvania's Lancaster area or you just came across Amish recipes online or in cookbooks, the simple and hearty down-to-earth dishes remind us of times that are for certain, gone with the bygone era. Yet as classic as some recipes are, it never hurts to have a different take on something we simply love. Here, these Wet Bottom Shoofly Pie Bars are an easy way to have a classic Amish pie — just minus the fussy pie dough.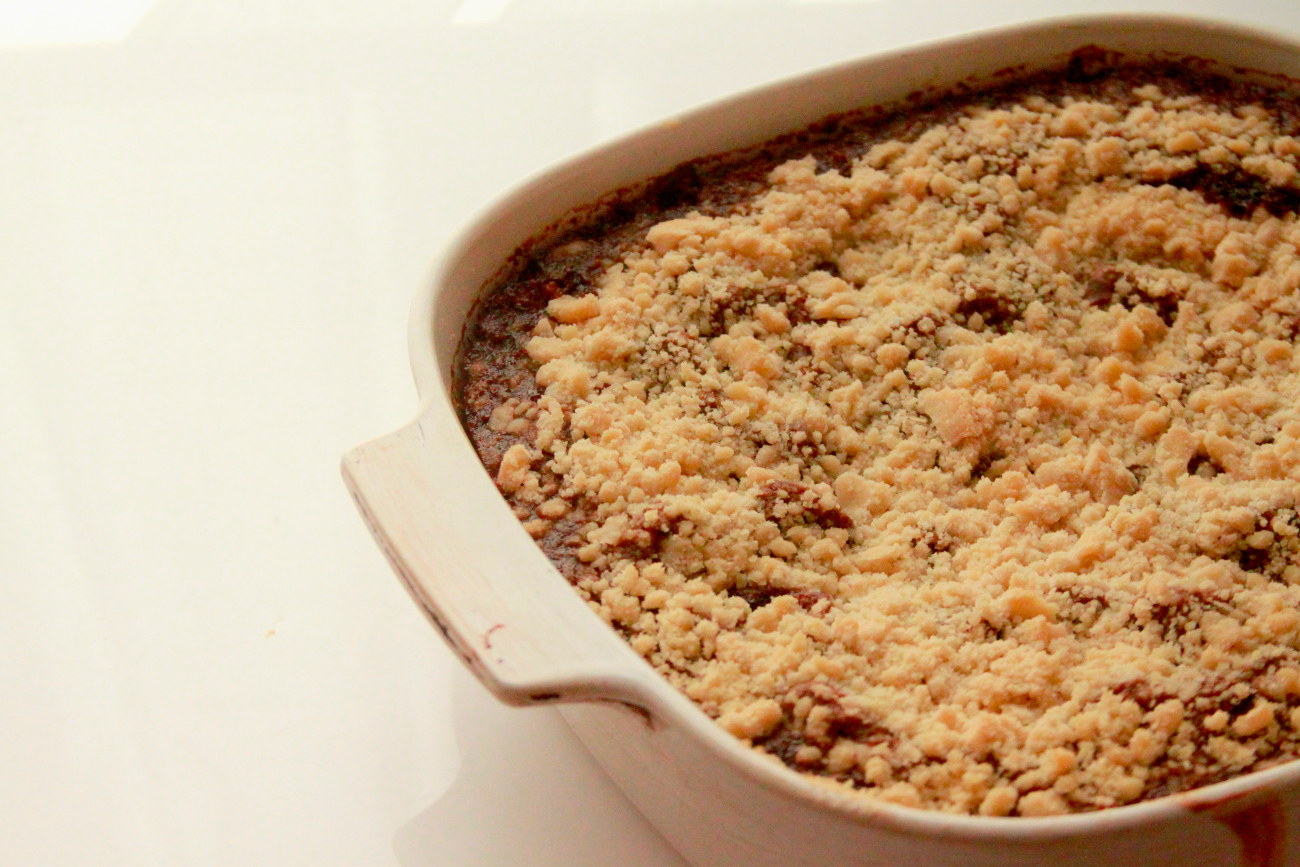 Originally, Shoofly pie is connected more with the centennial celebration of the US and a famous circus donkey than the Amish. After seeing the publication as a crustless molasses cake in a centennial publication, 19th-century homemakers adapted the recipe. The cake became a pie. Having the filling encased with a pie crust on the bottom and a crumb topping on top preserved the filling, which made the dessert stay fresher for longer. Around the same time, the name Shoofly became a popular name to spot on food labels. Shoofly refers to a famous fighting mule that traveled with a circus in Pennsylvania counties. The mule became so popular among those in the region that there were food products with Shoofly's name.
Now what's with the term wet bottom? There is more than one way to bake Shoofly pie. The dry bottom Shoofly pie is reminiscent of the original molasses cake, which indeed has a cake-y, and may I say, drier texture. The wet bottom version (referring to the pie filling being moist and less baked) is a Lancaster specialty that has been popularized more recently, especially amongst the Amish community.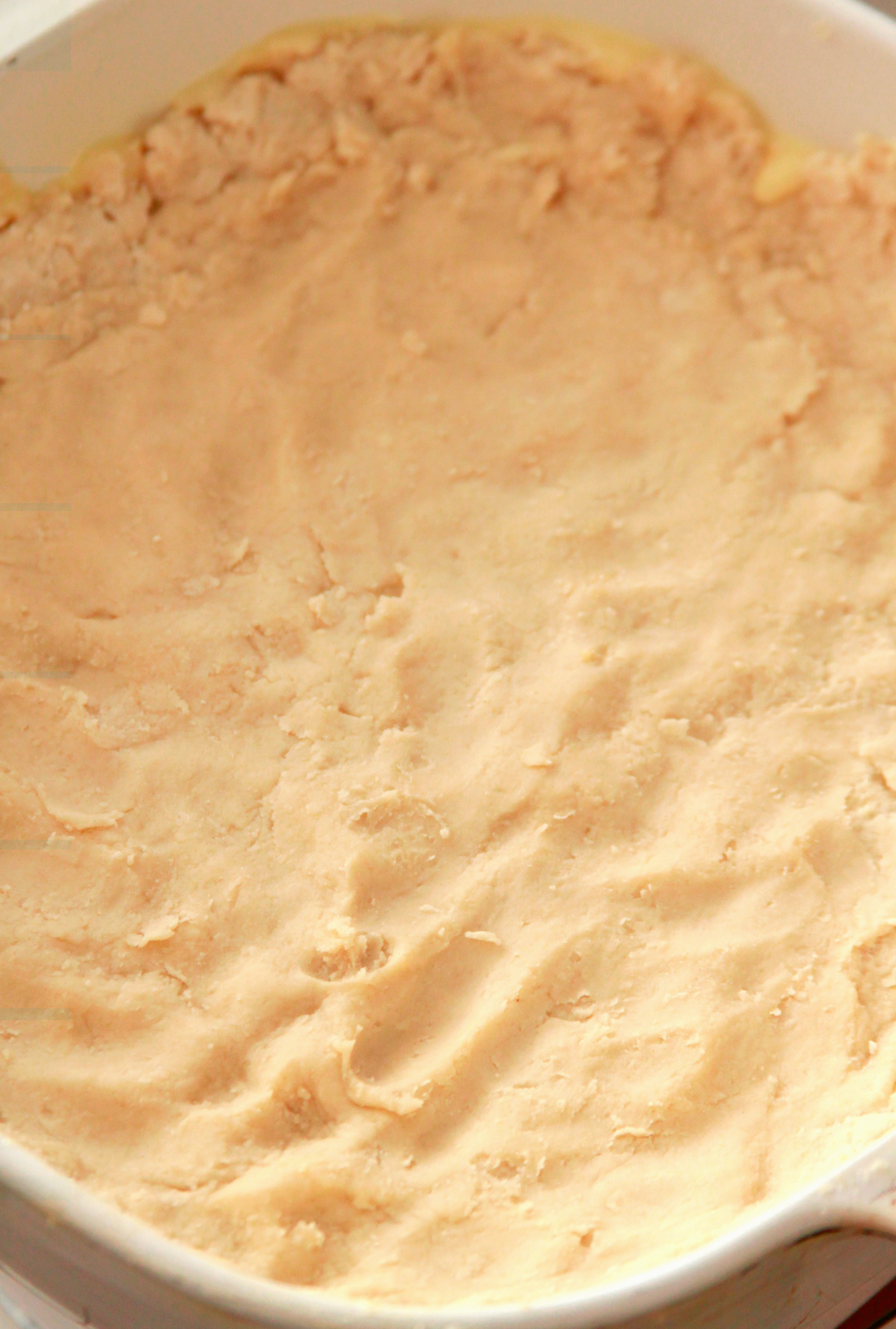 These pie bars have all of the flavors of Shoofly pie but cut out the crust for an easy-to-make base. Yes! There's no annoying pie dough making. Here a tender shortbread-like crust lines the bottom of the pan while the molasses-based fill gets poured on top.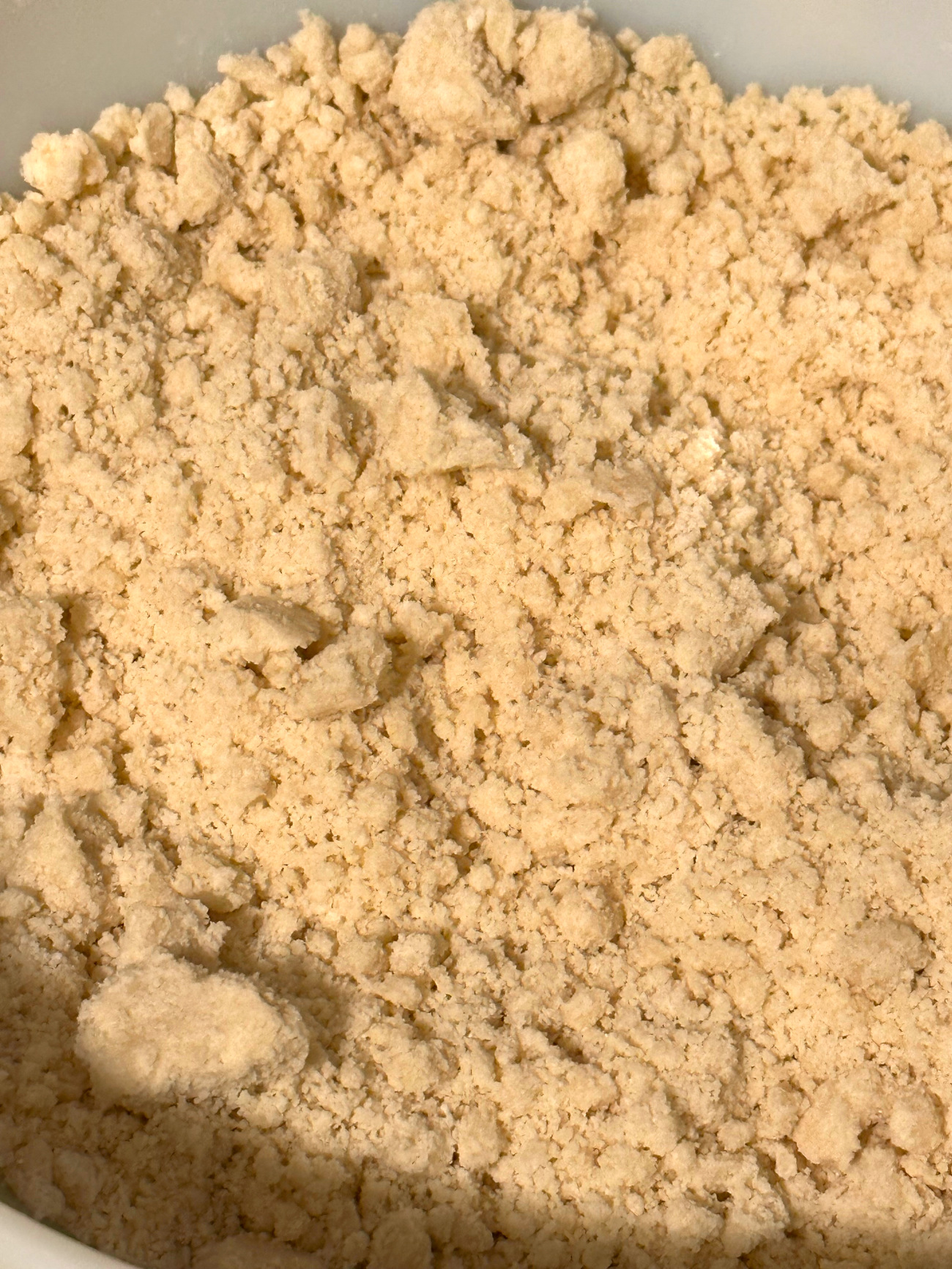 Did I mention there was topping? Well, there is a crumble topping, and it's probably the best addition you could add on top of a pie. Flanked by a delicate neutral crumb and crust makes the filling shine with deep and rich flavors. Better yet, the gooey texture is reminiscent of a fresh-from-the-oven brownie, structured but slightly molten.
To make these bars, you'll want to grease and line your pan, or else you won't be able to get the bars out. Next, mix your crust and press it into the pan.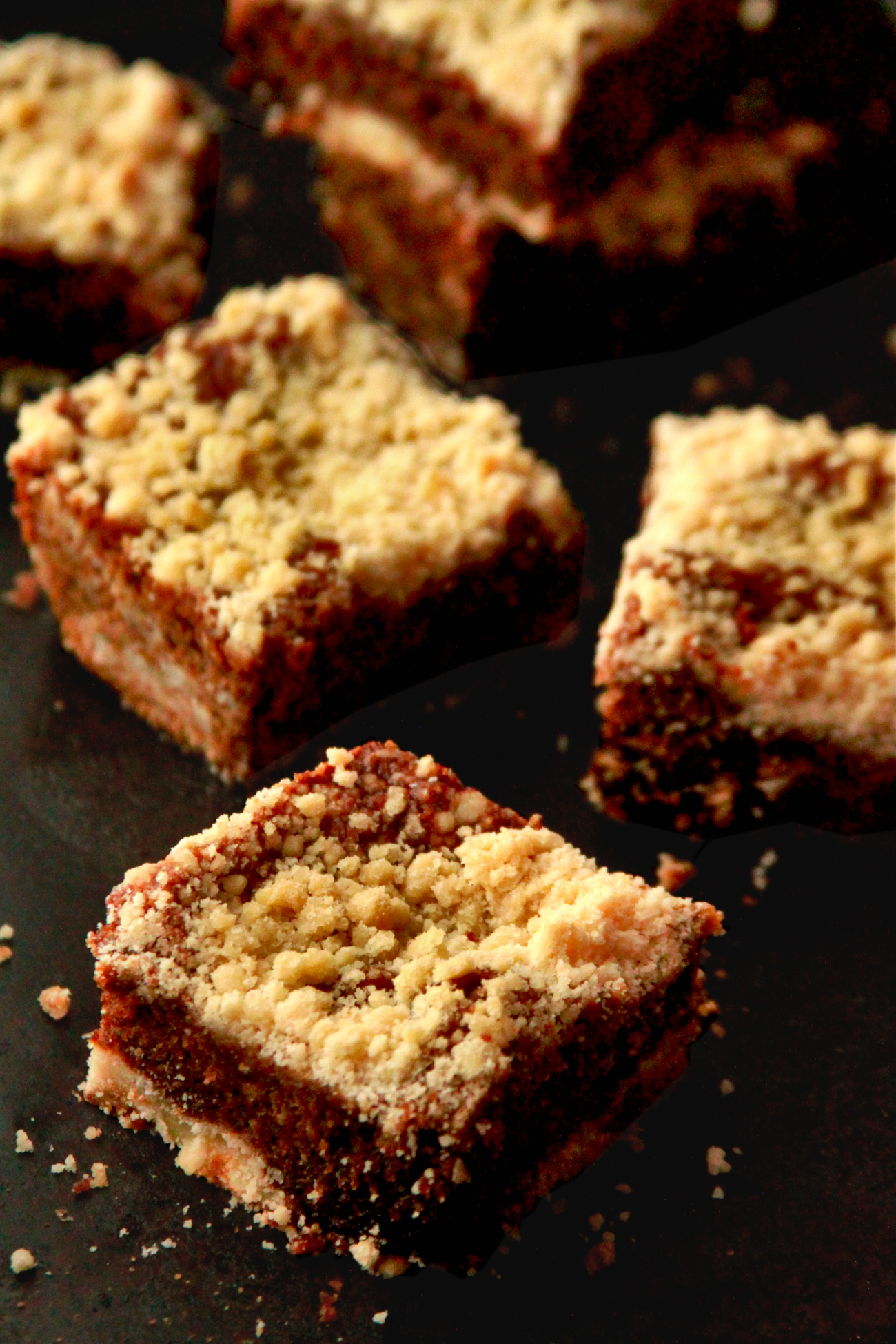 Making the filling is easy. While molasses, water, and eggs are familiar to us in a pie, baking soda is a curve ball ingredient. So why the baking soda? Most Amish pies are pretty frugal on expensive things, and for a long time, desserts used the fewest amount of eggs possible. Adding baking soda into the filling acts as a leavener acting like the structured power of egg whites. Nowadays the pie has eggs, but the baking soda still remains. You don't want to add it into the pan too fast, pour it too quickly, and the filling will get under the crust. Pour the filling slowly and gently into the pan. To keep the crumble on top of the filling you'll want to lightly sprinkle the crumb topping as well.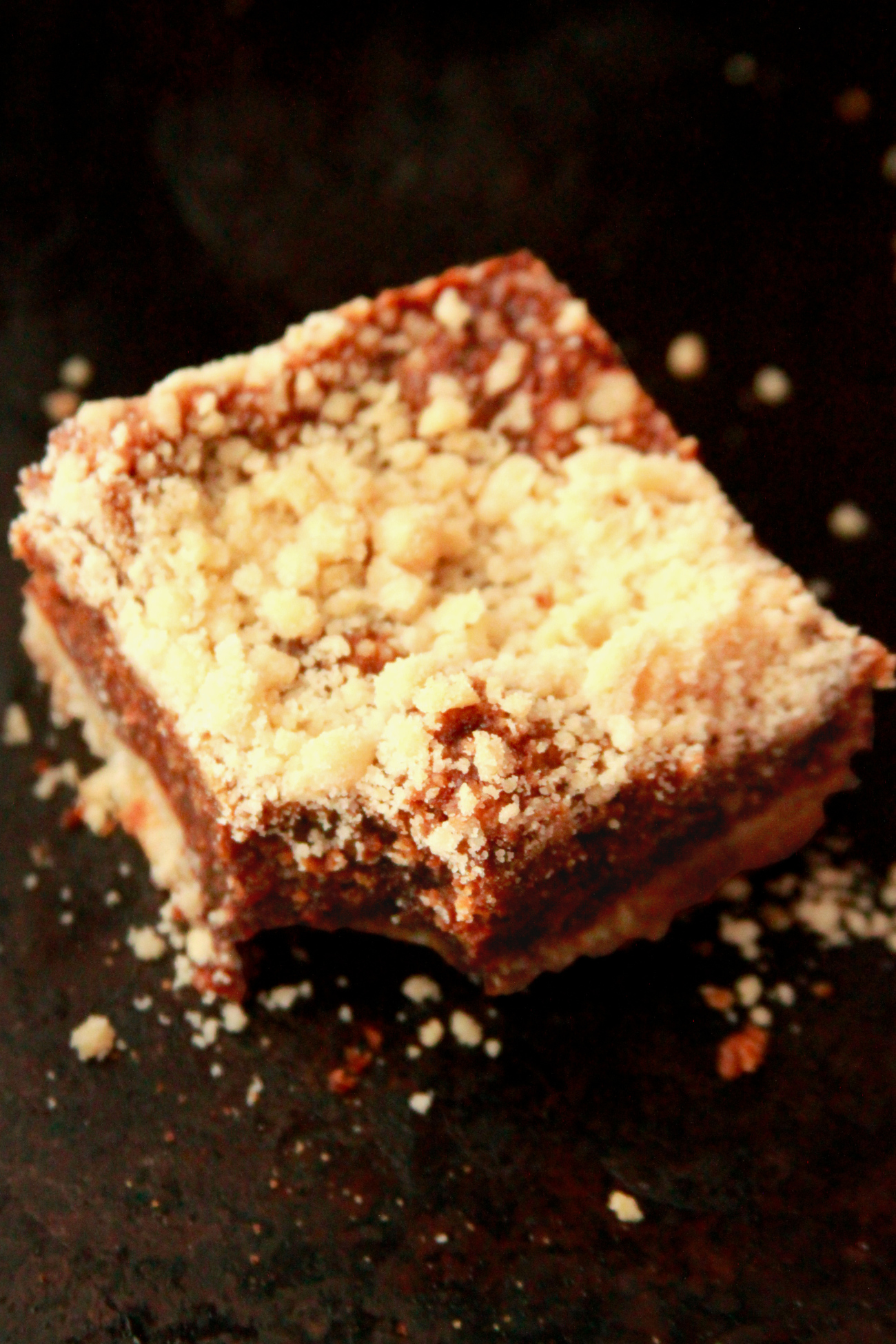 As much as you want to dive into these bars fresh from the oven, it's best to wait for them to cool completely. Not that you'll want to cut up serving of these bars for other people, you'll want the full pan of Shoofly pie bars for yourself.
Amish Wet Bottom Shoofly Pie Bars
Makes 9 medium-sized bars
20m prep time
50m cook time

When you share or print a 12 Tomatoes recipe,
you're making mealtime meaningful.
100%
of the Share to Care sponsor fees fund meals for families in need.
Learn More
CLICK ANY LINK BELOW TO JOIN OUR CAUSE!
For the crust:
2 cups all-purpose flour
3/4 teaspoon fine salt
1/2 teaspoon baking powder
1 cup shortening, cubed
1/2 cup powdered sugar
For the crumble and filling:
1 1/2 cups all-purpose flour
2/3 cup dark brown sugar
4 tablespoons vegetable shortening, cubed
1 cup boiling water
1 teaspoon baking soda
1 cup molasses
1 large egg, at room temperature
To make the crust:
Preheat oven to 350°F and grease a 9x9 pan with baking spray, place onto a baking tray and set aside. In a bowl combine flour, salt, and baking powder, set aside.
Cream shortening and powdered sugar together until smooth and combined. Gradually add in the dry ingredients.
Press dough into prepared pan, baking for 20 to 25 minutes until the crust is slightly golden on the edges.
To make the crumble and filling:
In a large bowl combine flour and brown sugar. Cut in shortening until it resembles pebbles, and set aside.
In a different bowl combine water and baking soda, it will bubble. Mix in molasses and egg.
Pour the molasses mixture over the crust and sprinkle the crumb topping gently over the wet mixture.
Bake until only slightly gooey in the center about 30 to 35 minutes. Cool completely before serving.
Recipe adapted from Food.com
SKM: below-content placeholder
Whizzco for 12T