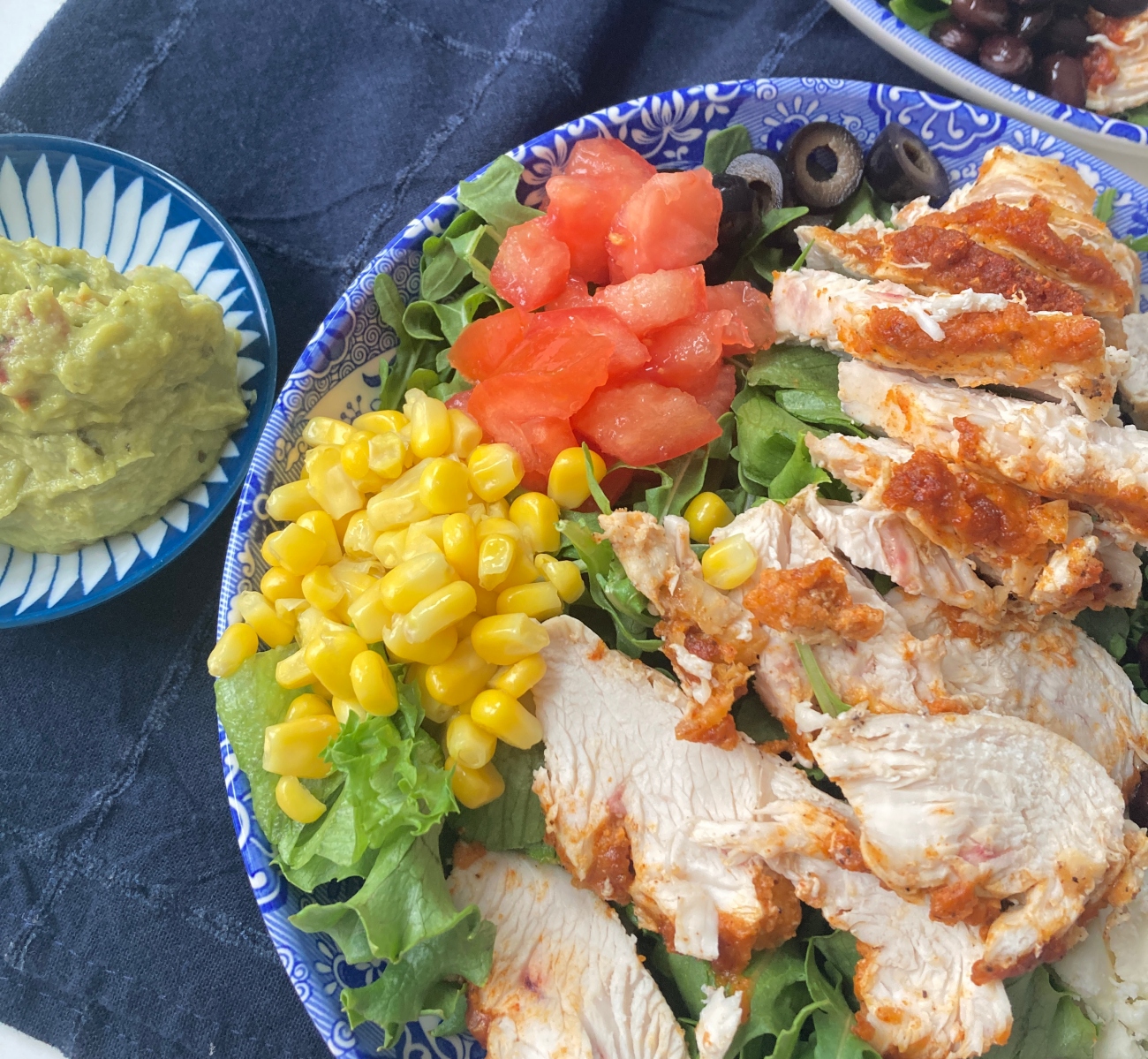 We all know (intellectually at least) that the we need to eat our fruits and veggies. But, sometimes having a salad can seem daunting since there are a lot of boring salads out there. But, you can make something better, something you're going to look forward to, and something that has all the flavor, protein, and vitamins to make a very nourishing meal. That's right, a whole meal.
This salad is easily a meal unto itself. You could serve it in smaller portions as a side salad, but with this flavor you won't want to limit yourself to just a little bit.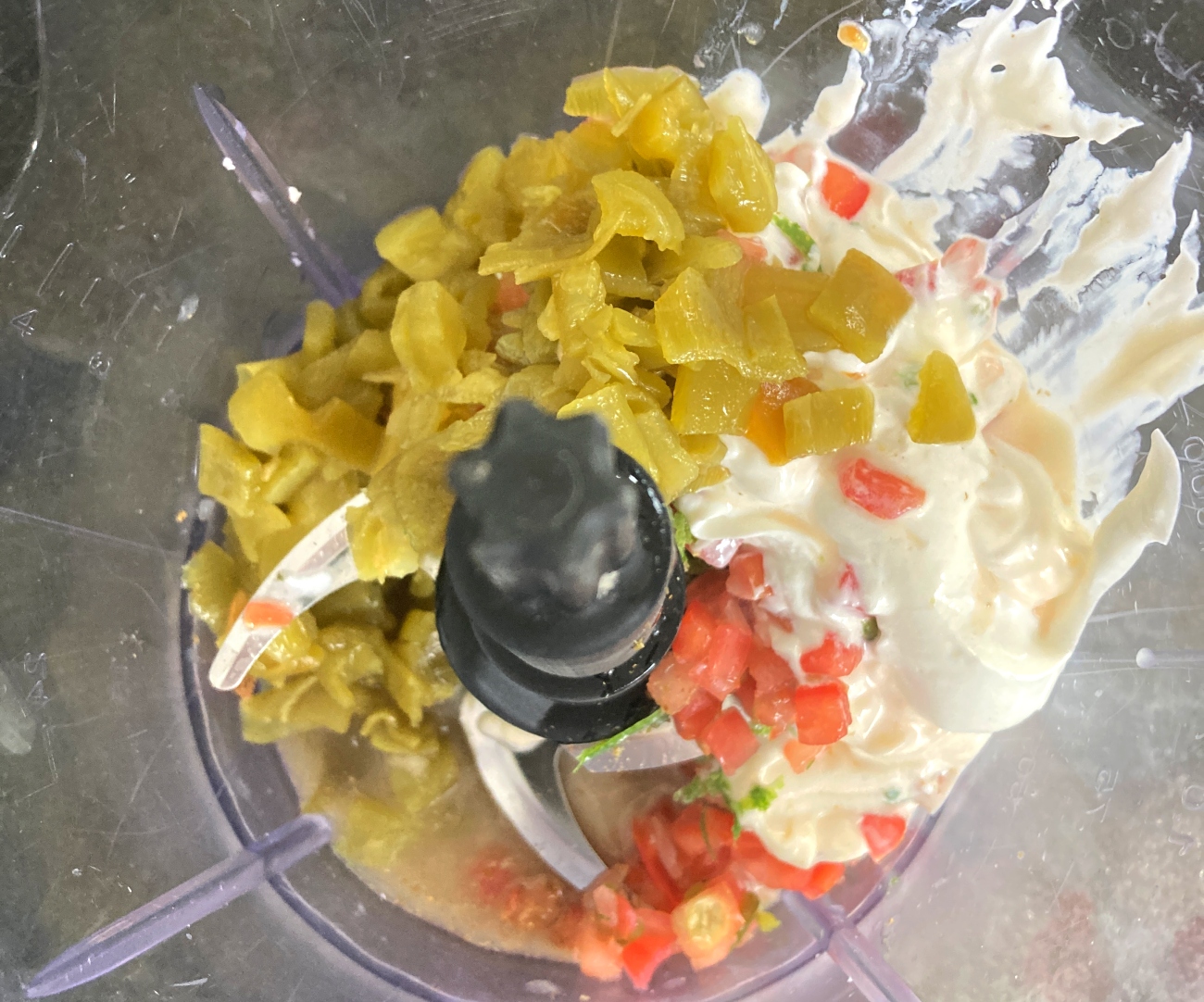 This salad starts off with your spicy dressing. It's not too hot, but if you want to tone it down you could leave some of the canned green chilis out of the mix. It's very creamy and zesty thanks to some plain yogurt and lime juice. For extra flavor you can use full fat Greek yogurt or stick with lower fat for a leaner alternative. For me the dressing is a big part of what makes this salad so special.
Some flavorful chicken seasoned with taco seasoning is what helps to make this salad as well. This is a Tex Mex inspired salad so the flavors of cumin and chili fit in well here.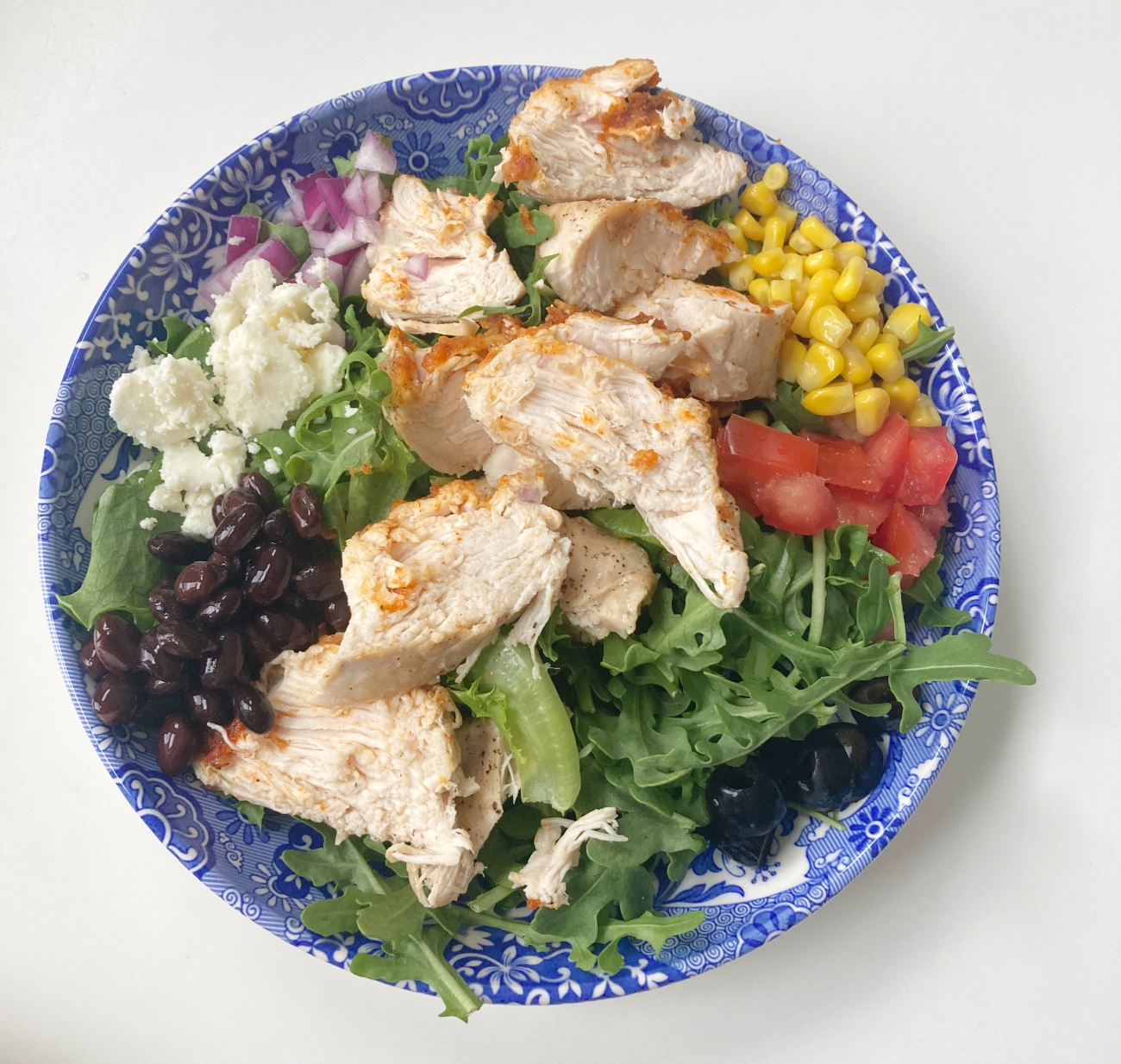 After you've made the dressing and cooked the chicken it's time for assembly. For the most bang for your buck you'll want to include all the goodies.
On top of your greens of choice there's also corn, tomatoes, black beans, guacamole, and queso fresco. To my tastebuds this wonderful salad is almost like if nachos and salad were combined. But of course this salad has no chips and is packed with a rainbow of phytonutrients for health.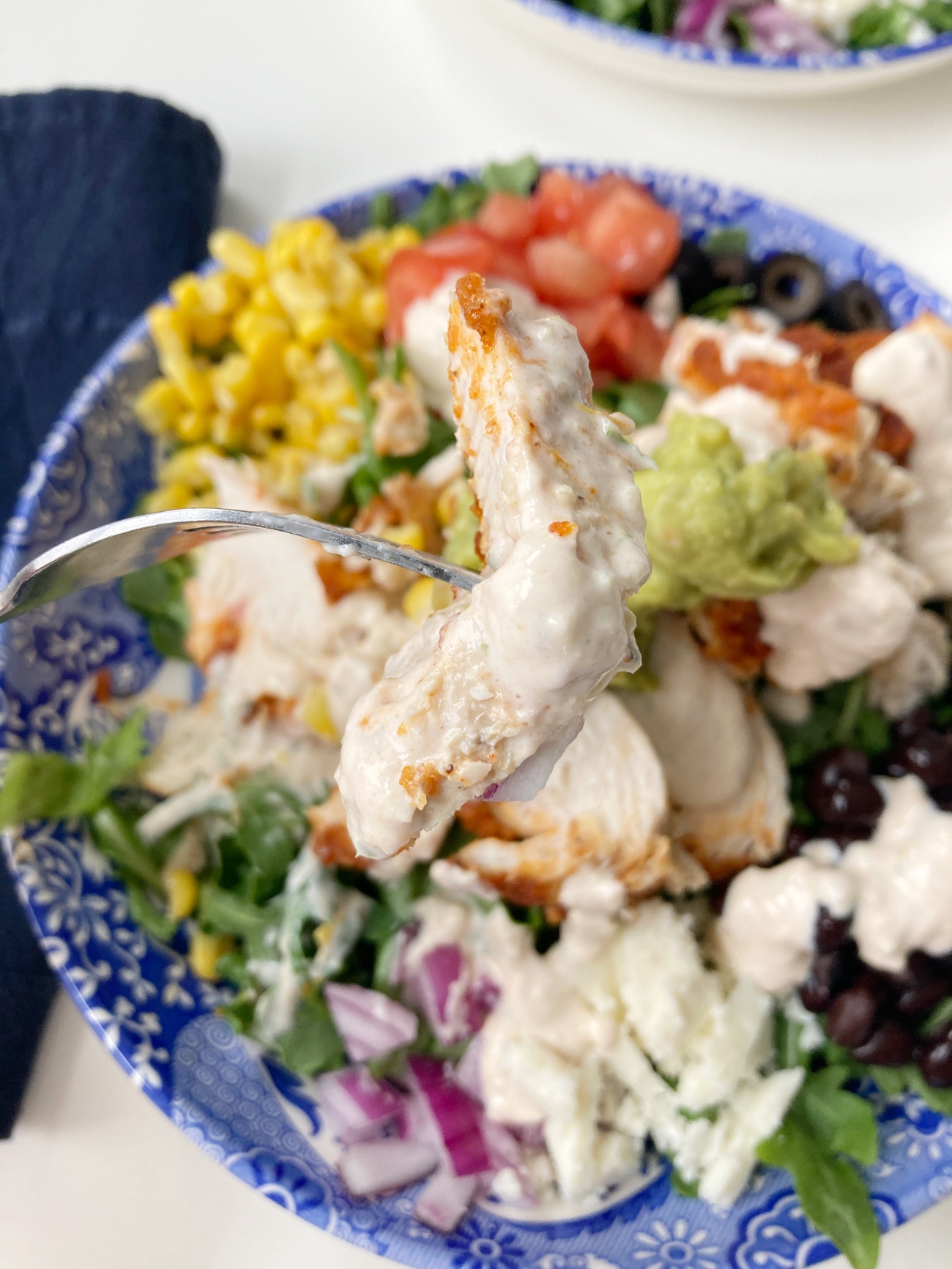 The next time you're looking to make a healthier meal consider this satisfying salad. You won't be disappointed!
Al Fresco Salad
Serve 4
25m prep time
18m cook time
617 calories
For the chicken:
2 large chicken breasts
1 tablespoon olive oil
salt and pepper to taste
1 tablespoon taco seasoning
For the salad:
16 oz salad greens of your choice
1 cup black beans, drained and rinsed
1 cup frozen corn, thawed
1 diced beefsteak tomato
1/4 cup diced red onion
1/3 cup sliced black olives
1/3 cup guacamole
1/3 cup queso fresco
For the dressing:
1/2 plain yogurt
1/4 cup mayonnaise
1/3 cup salsa
1/2 teaspoon cumin
zest and juice of 1 lime
1 (4 oz) can green chilis
Preparation
Heat oil in skillet over medium heat. Add chicken breasts season with salt and pepper. Cook for 3 minutes to develop color. Flip and season again, this time adding taco seasoning as well. Cook for 2 minutes then add 3 tablespoons water to pan and set to low. Cover and cook for 10-15 minutes. At this stage chicken should at least be 165˚F. Remove from pan to cutting board and allow to rest for 10 minutes.
Combine all ingredients in blender and pulse until smooth. Or use a stick blender instead.
Cut chicken into slices. Assemble salad with greens first. Then arrange beans, corn, tomato, red onion and black olives. Top with dressing and garnish guacamole and queso fresco on top. Serve as one big salad to toss and share or as 4 smaller salads.
Recipe adapted from The Salty Marshmallow.
SKM: below-content placeholder
Whizzco for 12T