The Moulin Rouge was once the toast of Gilded Age Paris, with a host of painters and artists gathering at the risqué night spot to drink and cavort with the female dancers. Among the patrons was famed artist, Toulouse-Lautrec, whose vibrant posters immortalized the venue in a fresh, modern style unseen before then. It was further cemented into the fabric of Paris after the 1900 World's Fair, when throngs of visitors to the city came to gawp at the ladies kicking their heels far too far into the air. And, now you can stay in a cheeky little room above the nightclub- for one night only.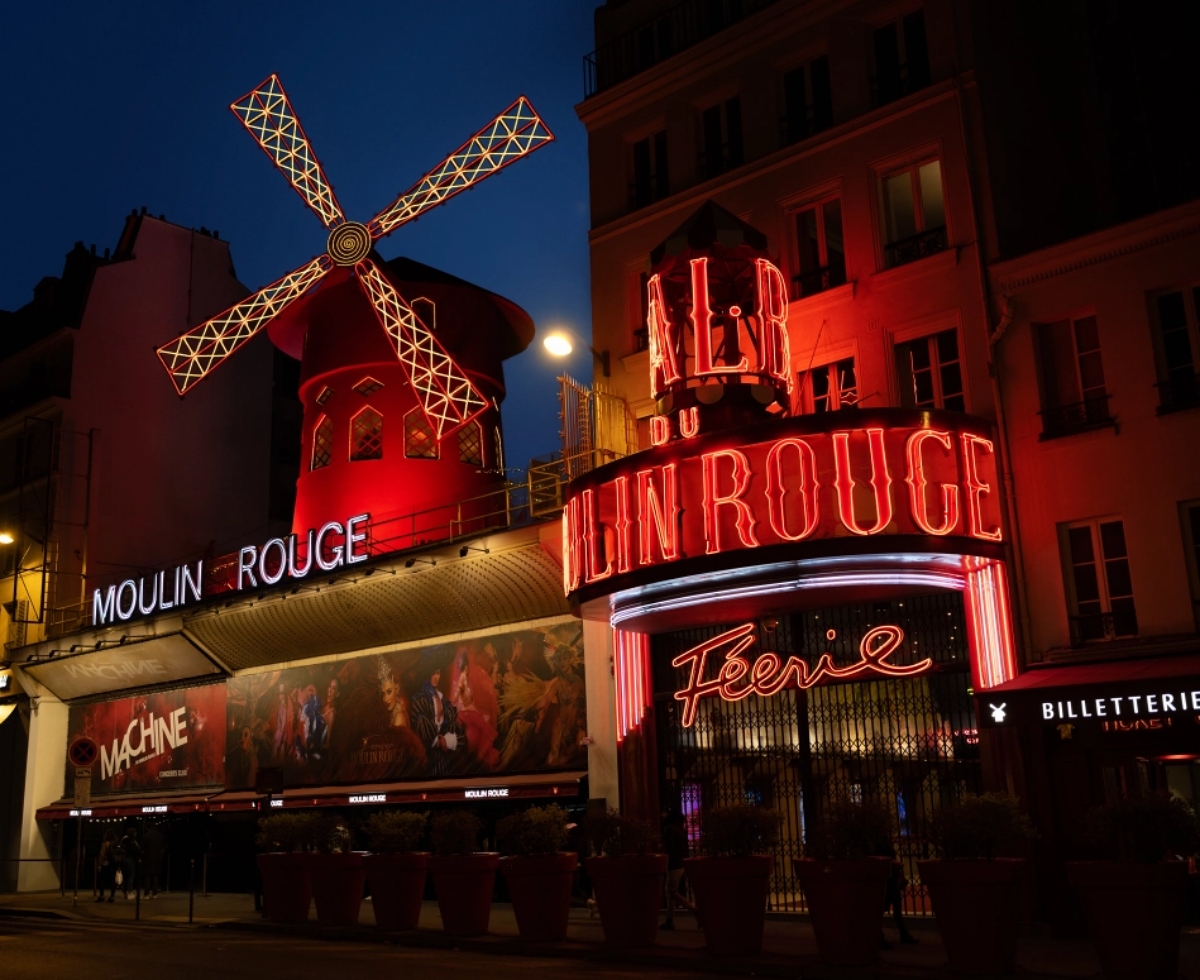 The concert hall closed down following a fire in 1915, but was rebuilt and has been in operation in various forms ever since. The 2001 film, Moulin Rouge!, brought this famed club back into to public consciousness, where it has enjoyed endless parades of visitors from other countries thanks to cheap international flights. But, the romance of this attraction lies in the Belle Époque vibes that are still courted by the venue and its marketing today.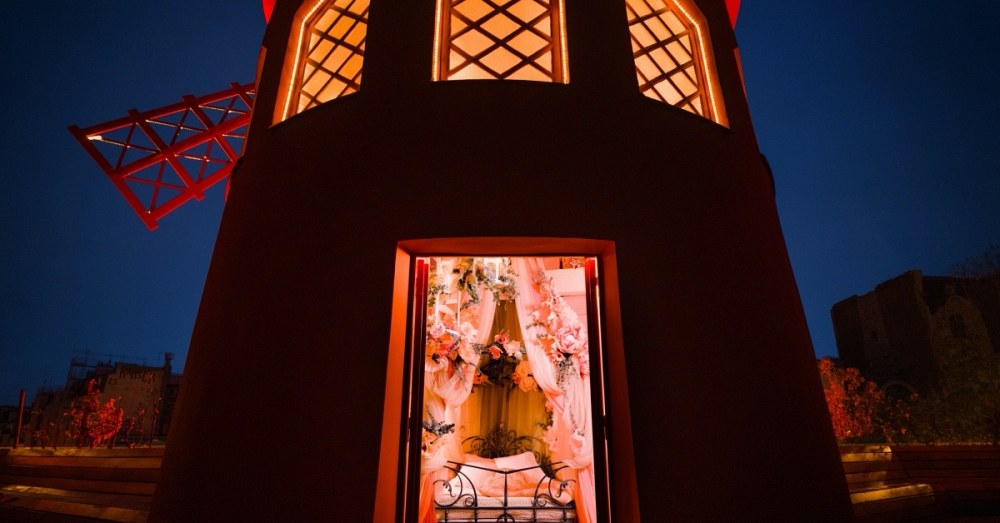 In a promotional event Airbnb is opening a romantic room located above the venue to visitors. Sadly this room, complete with a private balcony adorned with fairy lights and flowers, will only be up for grabs in one-night stays (3 of them to be offered in total). The cost of these stays will be only €1 a night and the bookings on this rare room will be offered for June 13, 20, and 27, 2022. Included in the stay will be a show at the famed music hall and a tour of the venue and backstage given by the current lead dancer, Claudine Van Den Bergh, as well.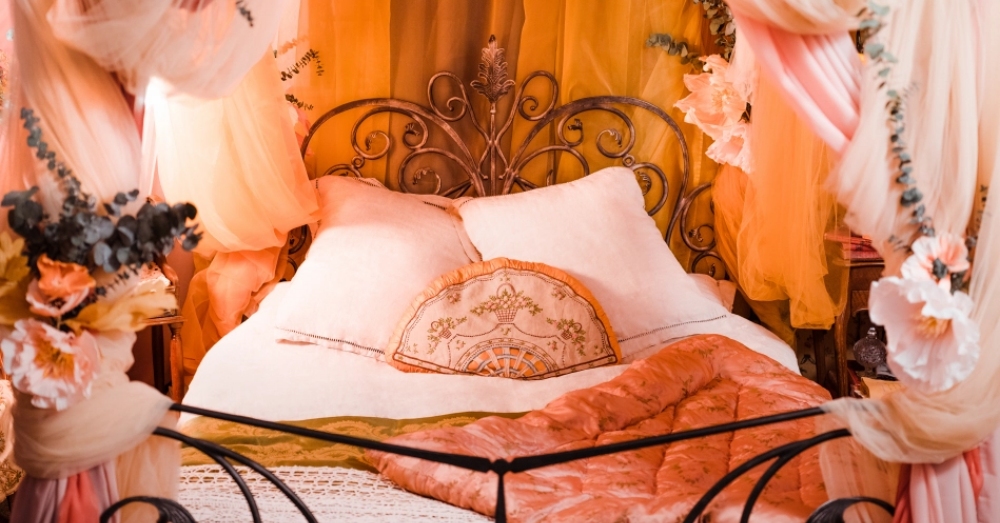 Inside the room various decor that harkens back to the life of late 1800s dancer abound. Silk embroidered pillows, a fabric canopy, and a picturesque vanity table are just a few of the design elements that make this feel a bit like stepping back in time. Silk shawls, beaded costumes, and a brass bed also embellish the scene, as do an abundance of flowers. It's a very dreamy room with an incredible view of the City of Lights that will be available for up to 2 people at a time.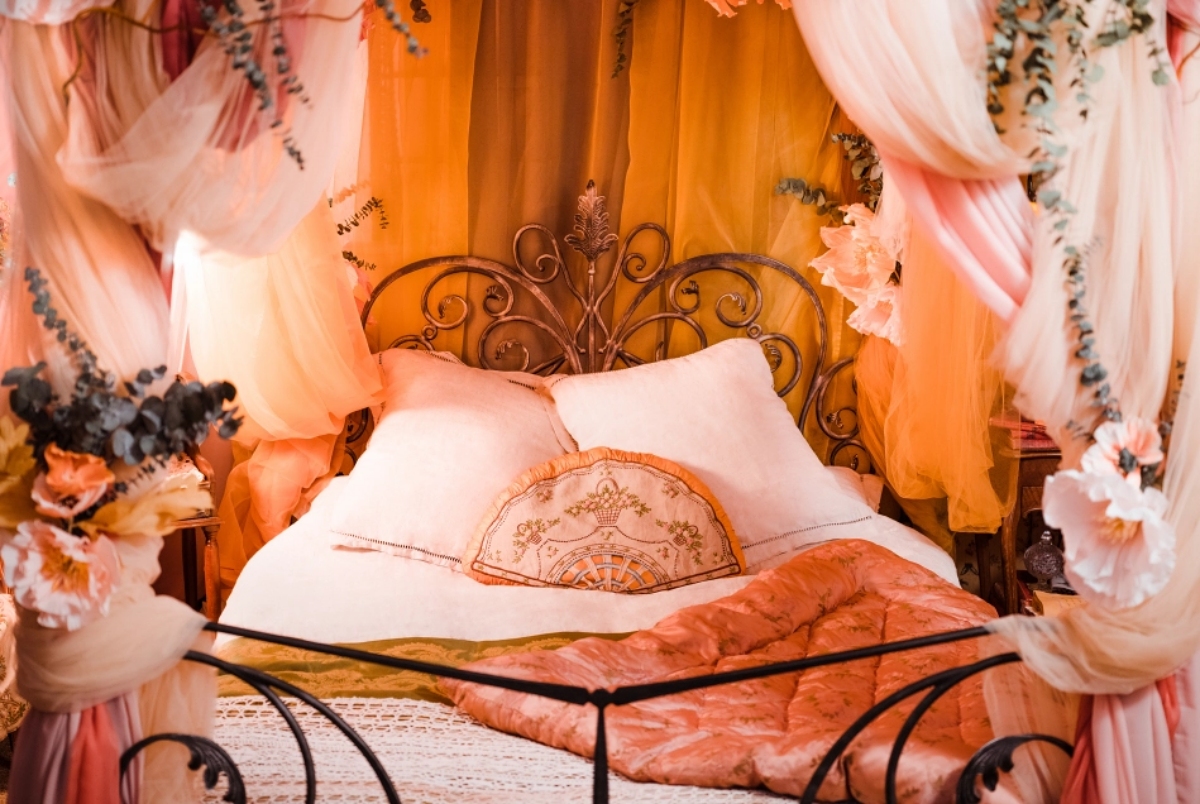 To be able to book a stay at this historic venue, potential guests must be at the ready on the morning of May 17th, 2022, at 10AM, Pacific Time. But, with how glamorous the venue is and how popular it remains to this day, these bookings will be surely gone quicker than you can do a single kick of the can-Can.
You can see more about this s new Airbnb in the video below.
SKM: below-content placeholder
Whizzco for 12T