While now a year-round proposition, summer is the time when grills come alive, as families, extended families, and friends often gather together to take advantage of great weather to socialize and eat good food. It's a great time to innovate with your cooking options too. Home cooks can start working on a variety of new recipes, sides, and condiment options to improve the grilling experience for both guests and entertainers.
The nine recipes below can help take your grilling game forward, whether you are looking for exciting meat options or to find new flavors.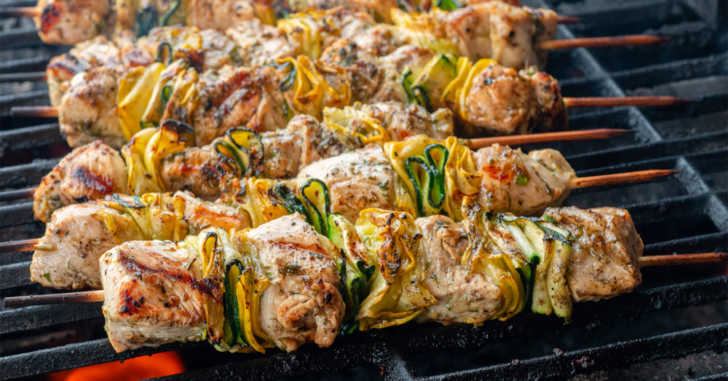 Threading meat and veggies onto the same skewer helps encourage the subtlety needed for everything to be cooked to perfection. I just love the texture of delicate Squash Ribbon Chicken Skewers. Instead of the usual giant hunk of squash and zucchini, the smoky flavor of the grill permeates through the thinner vegetable slices, with a delectable herb and lemon Greek style sauce adding another zesty layer.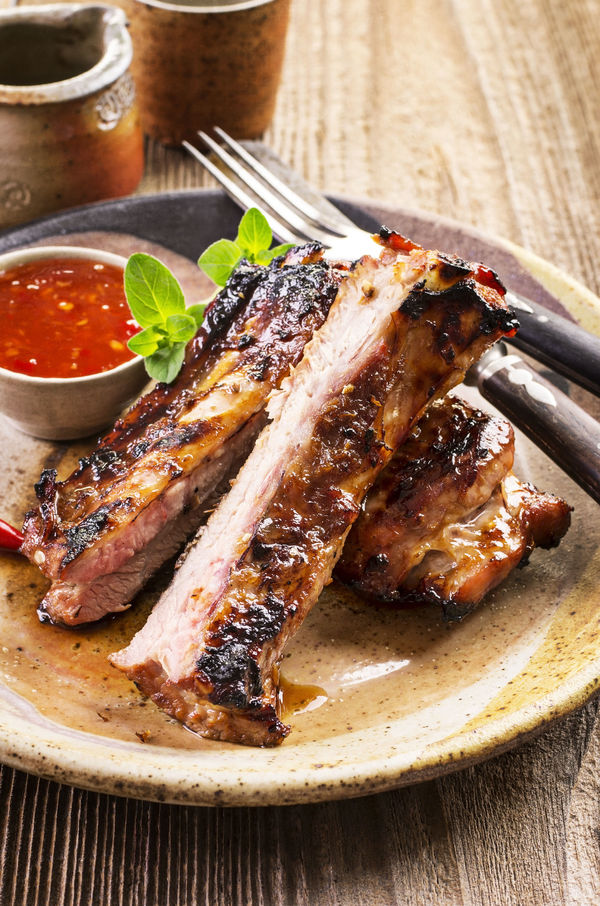 Whether condiment or marinade, summer is when barbecue sauce shines as the go-to flavor for epic grilling. While there are numerous store bought barbecue sauces that are delicious, being able to craft a rich Texas Style Barbecue Sauce is worth your time. Uniquely flavored with the capacity for innovation, it's delightful to share with friends and family that "I made it myself."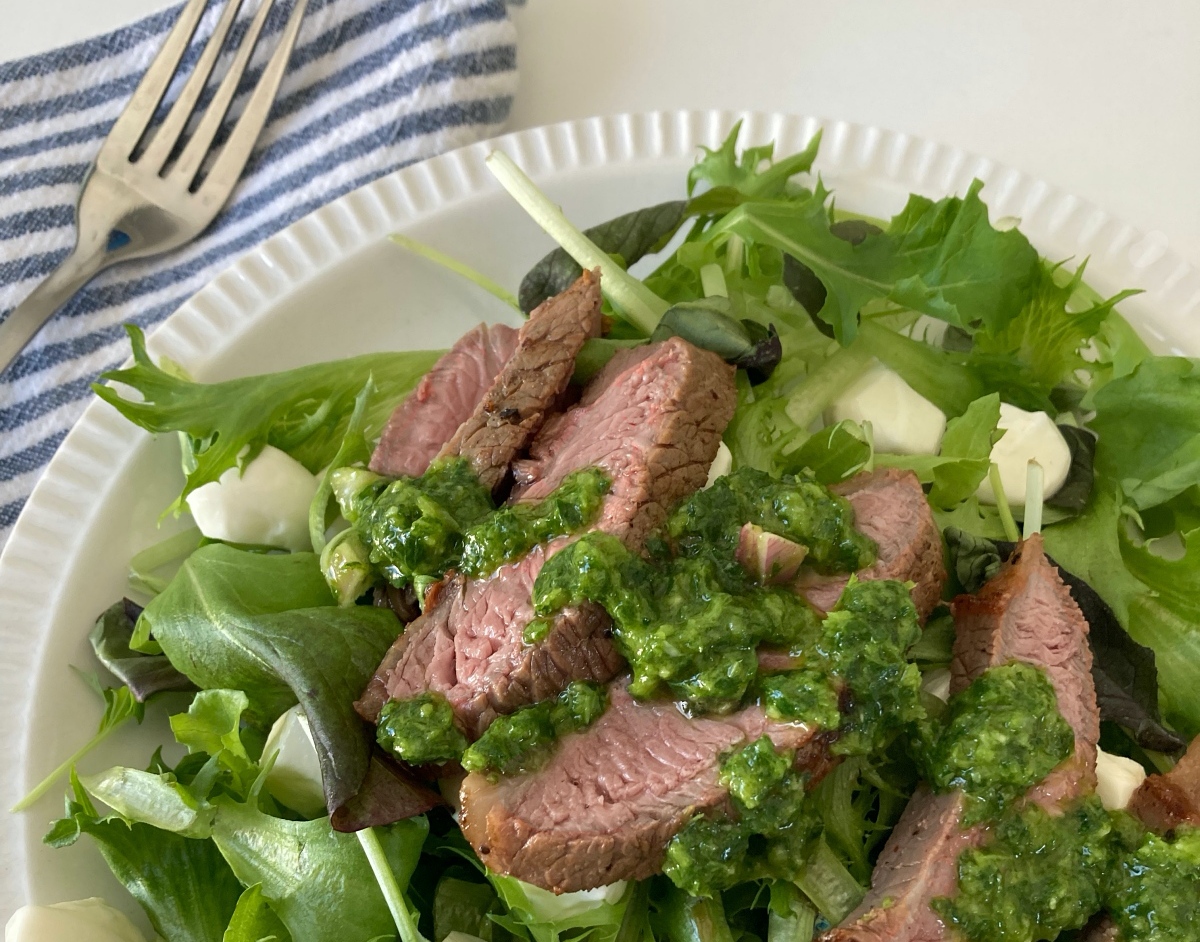 Chimichurri Steak Salad is the perfect summer meal when you want to enjoy a simple piece of steak from off the grill (or pan, like in the recipe) but want to combine your meat with a serving of healthy greens. It's an ideal no-carb no-grain meal for the Keto enthusiast or those looking to craft something healthy yet lively.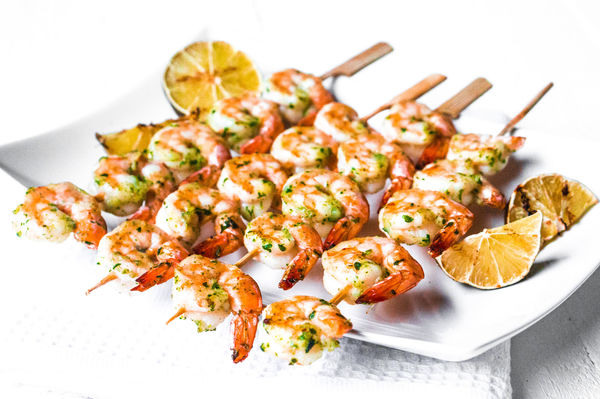 Here in Australia, the prawn (it's effectively a shrimp, but bigger) often takes center stage at family barbecues and get-togethers in the summertime. Given the heat at Christmas, for those not wedded to traditional meats, seafood is the preferred meal. Grilled Pesto Shrimp is the perfect grilling recipe because it's so easy and takes almost no time. The pesto is nutty and flavorful yet complements the briny crustacean, and when cooked to perfection on the grill suits your other favorite condiments, and a variety of different palates.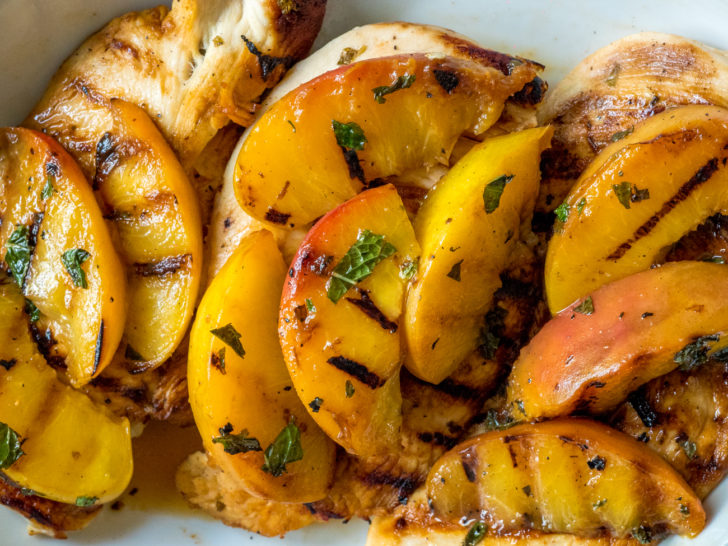 A ripe, golden peach is my favorite summer fruit , whether on its own or as a preserved dessert. I've also been known to indulge in a mojito cocktail or two. It stands to reason that Peach Mojito Chicken makes for a great, summer-centric grilling recipe, with the sweetness of peaches balanced with lively citrus, pantry herbs and juicy, moist chicken.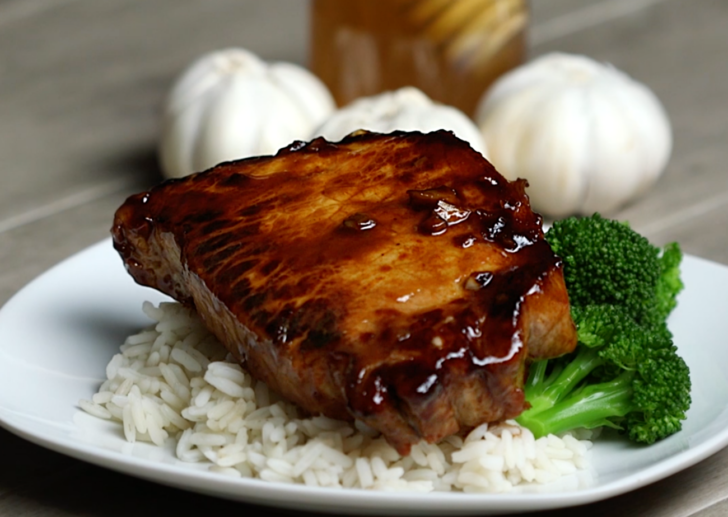 Deliver your grill from the trap of dry and tasteless pork by creating the marinade for these amazing Sticky Garlic Pork Chops. It's all about the combination of sweet, salty and sticky texture that makes this recipe so memorable, and one you'll want to adapt all year round, not just when you're on the tongs.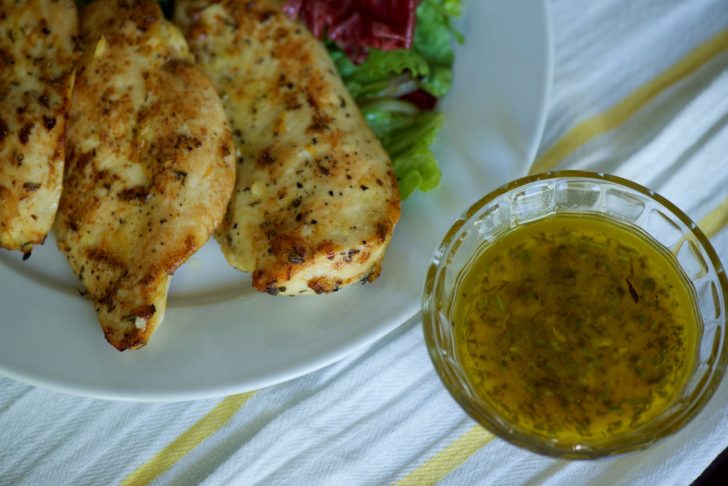 Some marinades take time to put together and bring out the best in flavor layers, but if you are strapped for time this quick and easy Lemon Dijon Marinade might be perfect for adding verve to your meat. Taking just five minutes to make, and with a 30 minute stint in the fridge, it's the ideal tangy and slightly sharp flavor combination for chicken or beef, and will work well with every cut.
Thai flavors work well in the summer grilling period. They are healthy, designed for quick preparation and delivery, with plenty of pop on the palate. Thai Coconut Chilli Chicken Skewers don't overpower with heat and spice, but work well in contrasting fresh flavor with simple pantry ingredients. They make a fantastic introduction for Asian style barbecue.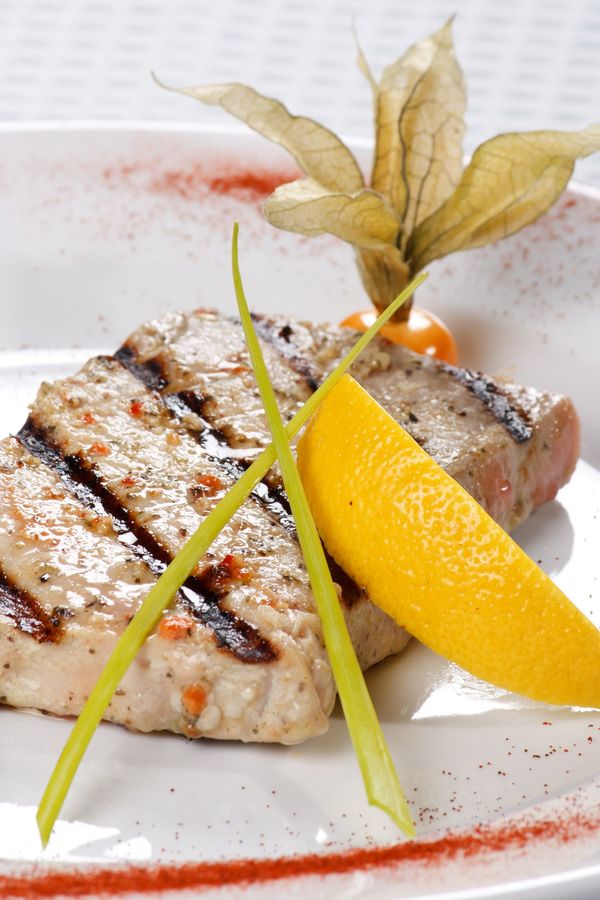 As a strictly non-salmon guy (I have no real idea why, we just don't get along), if I'm going for summer seafood on the barbecue I start with Grilled Tuna Steaks. They easily absorb flavor from the grill, and work with a wide range of other ingredients while also being quite straightforward to cook. The ingredients in these steaks, garlic and some fresh lime juice, offer a simple but bright and light taste that you can add to with a pop of chili or cayenne pepper.
Conclusion
Grilling and barbecue may be a summer tradition, but that doesn't mean that it has to boring. Taking chances on flavor, and adding fun to your more conservative grill favorites really adds an extra element to your food enjoyment during summer.
Happy grilling!
SKM: below-content placeholder
Whizzco for 12T