The simple enjoyment of a well-cooked piece of fried chicken is one of my favorite food feelings, up there with perfectly cooked steak, the spice of Thai chili, or eating 36 different kinds of potatoes in the name of research.
The depth of quality for large chain fried chicken restaurants is fantastic, especially for those of us that don't have a brilliant mom-and-pop chicken joint or gas station option moments away.
It's good to have some certainty that if you pull up for lunch or dinner (or even breakfast) that you'll have an option that will taste great and get to you quickly.
The following collection of nine fried chicken chains showcases a range of styles and flavors that excel nearly all over the US, or that have come from overseas to challenge the top spot.
1. Popeye's Louisiana Kitchen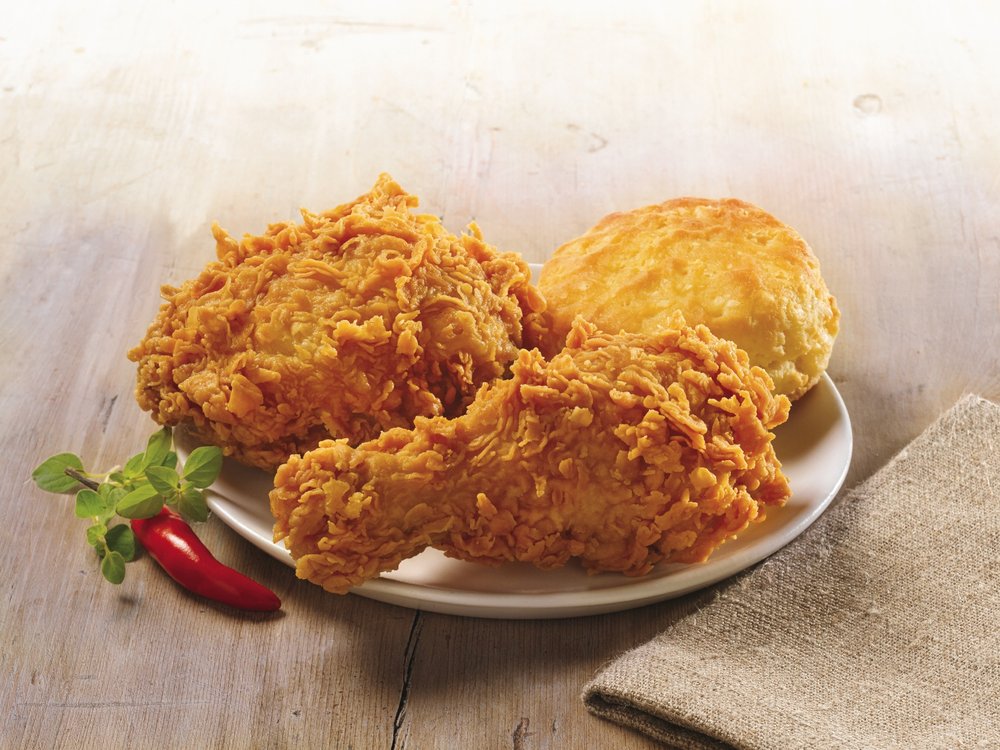 There's a coin flip between the two chicken giants for top spot, but I'm leaning towards Popeye's purely because they have traditional fried chicken on the menu, and that matters.
Popeye's chicken sparked the 2019 "Chicken Wars" when they released the limited edition spicy chicken sandwich. But they're no slouch in the fried chicken department either, with bird pieces seasoned overnight, battered, and cooked fresh to order.
The rest of Popeye's menu is fried Southern hospitality on a large scale, including Louisiana sides such as red beans or cajun rice, which may not be exciting but are well done.
If you're looking for a fast food option that feels like a traditional Southern fried chicken joint, then Popeye's will likely appeal more than any other chain on the list.
This clip goes behind the scenes with the Nola favorite:
2. Chick-Fil-A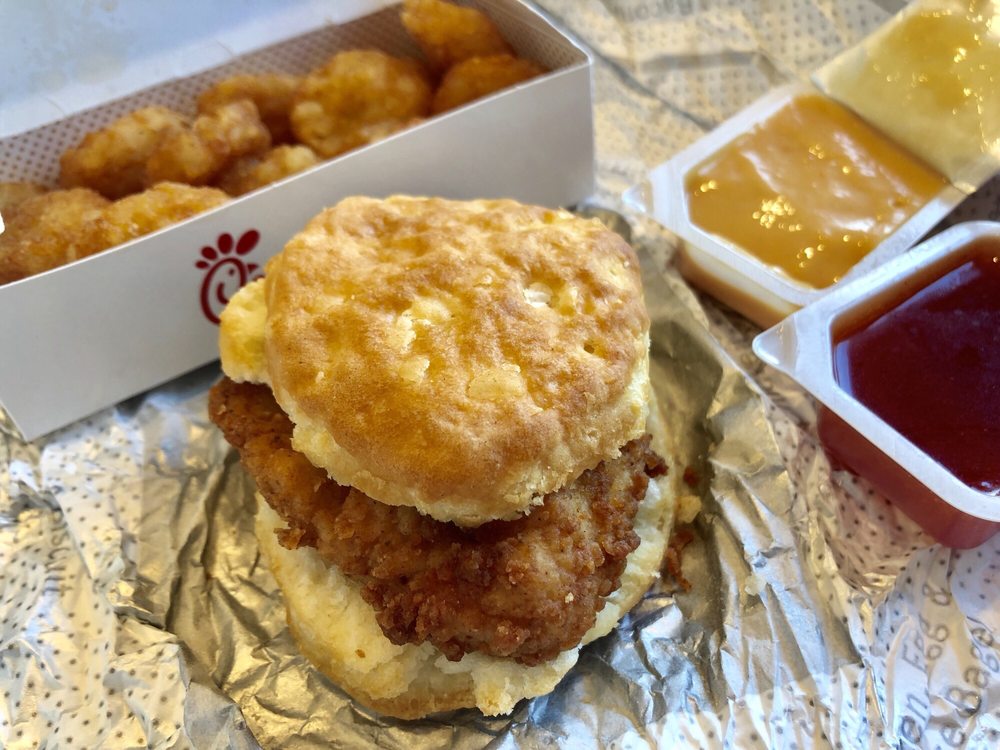 Chick-Fil-A misses out on the top spot, but by only a hair.
Their nuggets and sandwich range is as good as anything produced by a franchise, and their cross-cut waffle fries are crisp and delicious.
Chick-Fil-A is also one of the few franchises to get you eating bird for breakfast with the chicken biscuit sandwich, or a few cheeky chicken minis being the order for me.
The consistency of the Chick-Fil-A product across stores is also a feature. You know exactly what you're going to get with a breakfast, chicken sandwich, and sides from Chick-Fil-A, and the service is quick and courteous.
I love this clip of people trying Chick-Fil-A for the first time.
3. Church's Chicken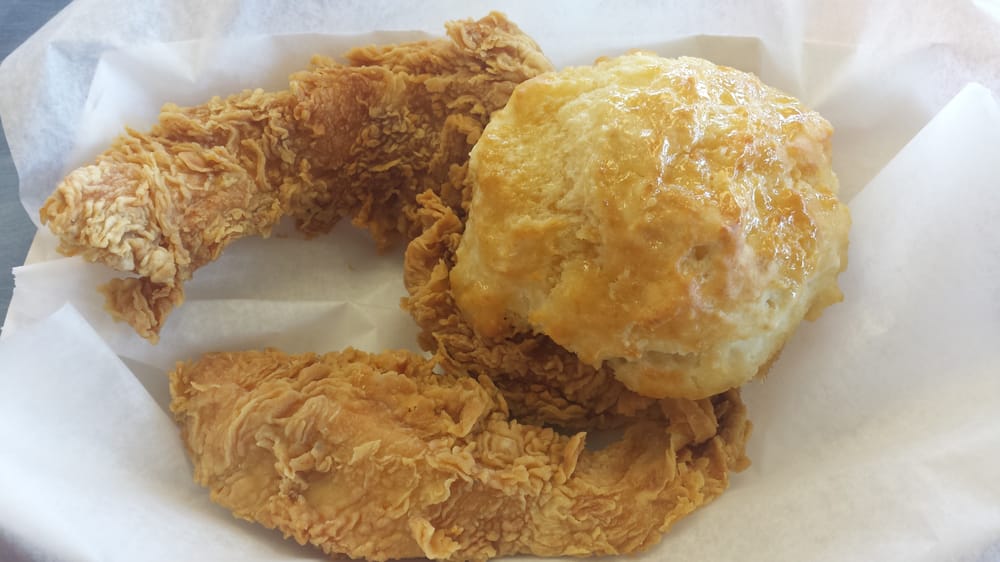 Woo boy, I like Church's Chicken, especially that Honey-Q chicken sandwich as a change up from the classic or spicy ones you get elsewhere.
Church's is about as close to gourmet as fried chicken can get, with their freshness and flavor a real feature of their service.
They also stand out with their side options, whether grabbing a few breaded jalapeno bombers or a tasty honey biscuit, there's a lot to love… Actually, I should put them higher.
4. Bonchon Korean Fried Chicken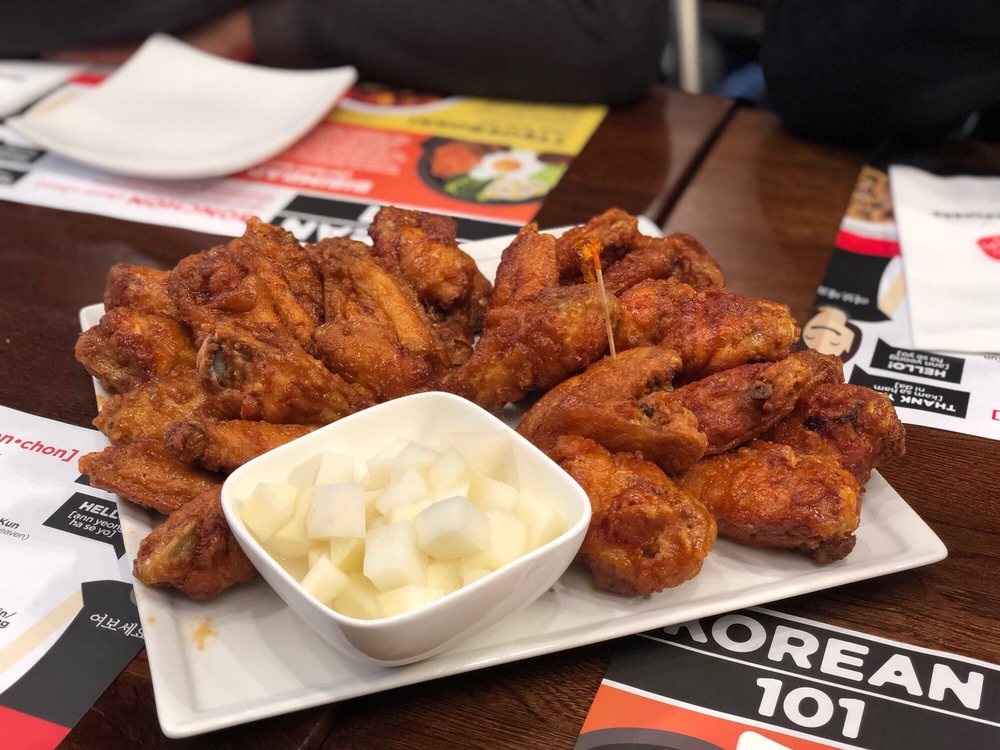 The bone-in Korean style fried chicken from Bonchon is succulent and juicy, with large portion sizes and great simple sauces for dipping.
Korean fried chicken is fried twice. The first time it's cooked at a lower heat to cook the chicken, the second time, a quick blast at a higher heat to give it that beautiful crispiness.
Bonchon is a tremendous example of simply executed but sumptuous wings that suit a variety of tastes and flavors, and with US franchises moving close to 100 locations it's struck a chord with US diners.
5. Raising Cane's Chicken Fingers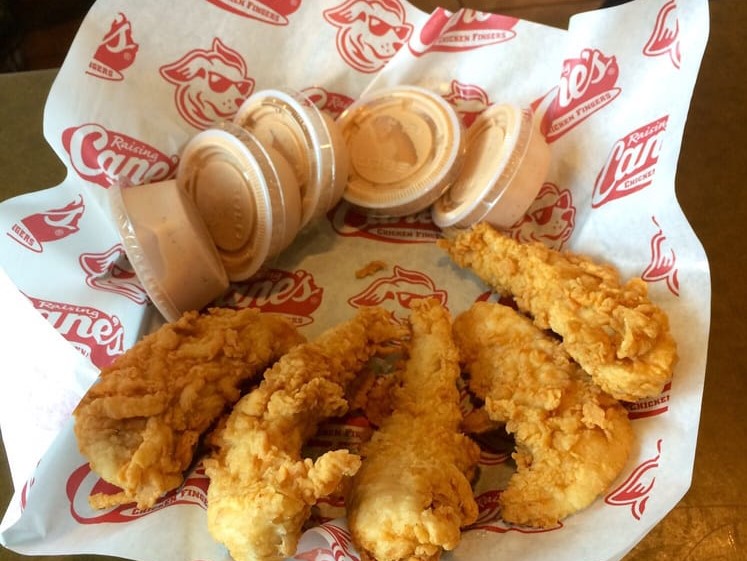 There's no need to get expansive with ordering at Raising Cane's, whose first venue opened up out the front of Louisiana State University in 1996.
They have chicken fingers, and they're outstanding cooked fresh after light breading. You can stick them between buns and call them a sandwich, or get a boxed set with Texas Toast, some slaw, and crinkle cut fries.
The whole shebang is made better by Raising Canes' killer proprietary sauce, whose makeup is known only to their general managers…
6. Bojangles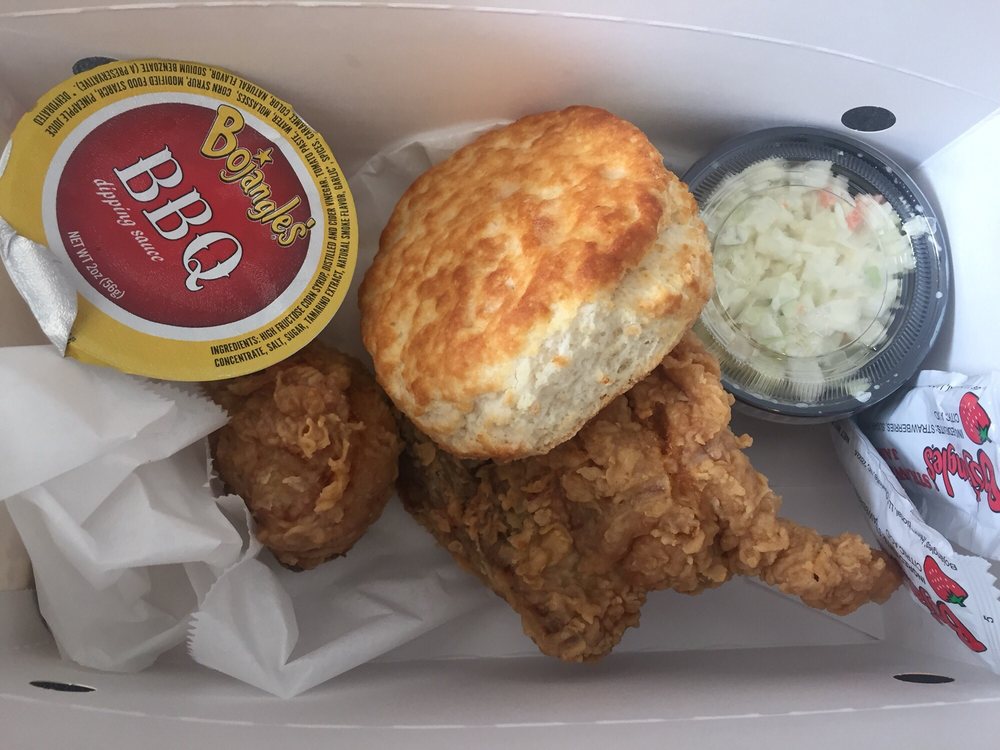 Bojangles is a Southern Fried Chicken staple franchise that's starting to make real inroads across the rest of the United States.
The key at Bojangles is their fried chicken and biscuit options, whether combined with each other or mixed and matched across the menu.
You can also get tenders and other classic options, including Southern-style classic 'fixins,' but a couple of simple biscuits with some juicy bird is just to die for.
7. Jollibee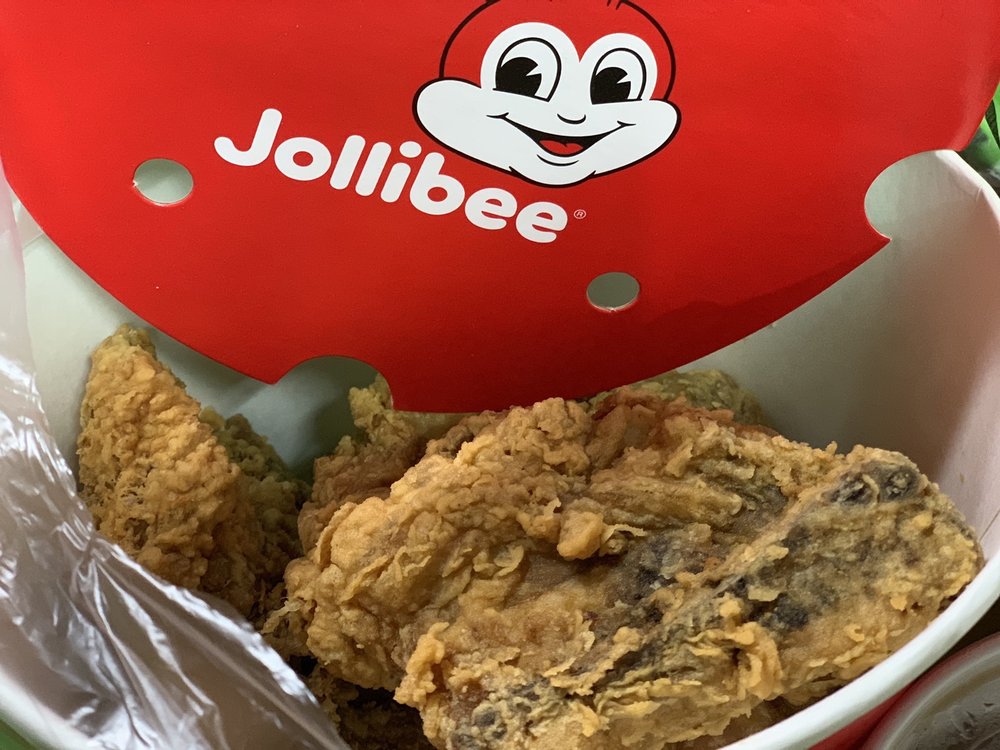 Filipino fast food favorite Jollibee is making huge strides in the US market with a unique menu, cool company mascot, and willingness to take on the other established restaurant chains.
Just the fried chicken, known as Chicken Joy, puts Jollibee on this list. It's fresh-tasting and juicy but with the crispy element that's now a must-have for chicken joints everywhere. They also do great, simple chicken sandwiches, and the Jollibee gravy is top drawer.
The more interesting elements of the menu are the Filipino breakfast options or the main dishes that differ greatly from US norms. Matching up your Chicken Joy with their sweet spaghetti or ground pork with shrimp dish known as Palabok, there's plenty of options to enjoy.
8. KFC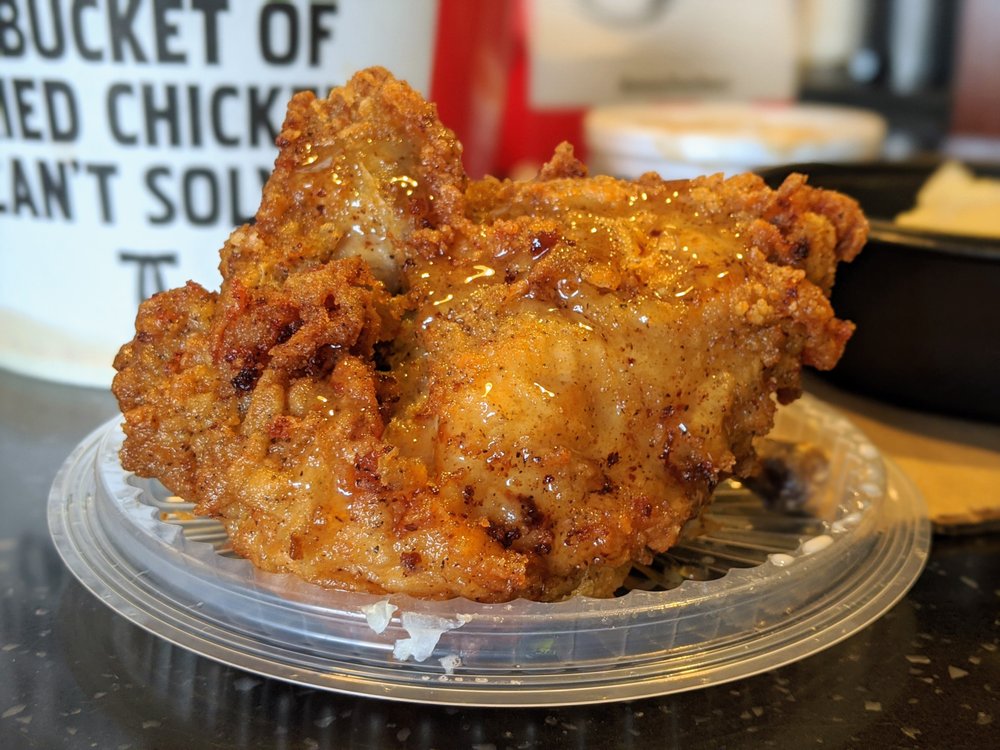 KFC should always feature on a list such as this one – it is the original big-time fast food chicken joint, and a stalwart option for fried bird lovers.
Just about everyone can conjure up the mental image of Colonel Sanders Original Recipe chicken with its signature herbs and spices. There's a lot to be said for knowing exactly what you're getting when you order a bucket of chicken or meal deal.
While other chains have set themselves to beat KFC at their game, KFC keeps rolling, diversifying their menu with elements such as Nashville hot style Fried Chicken and other, more healthy options to keep evolving.
9. Wingstop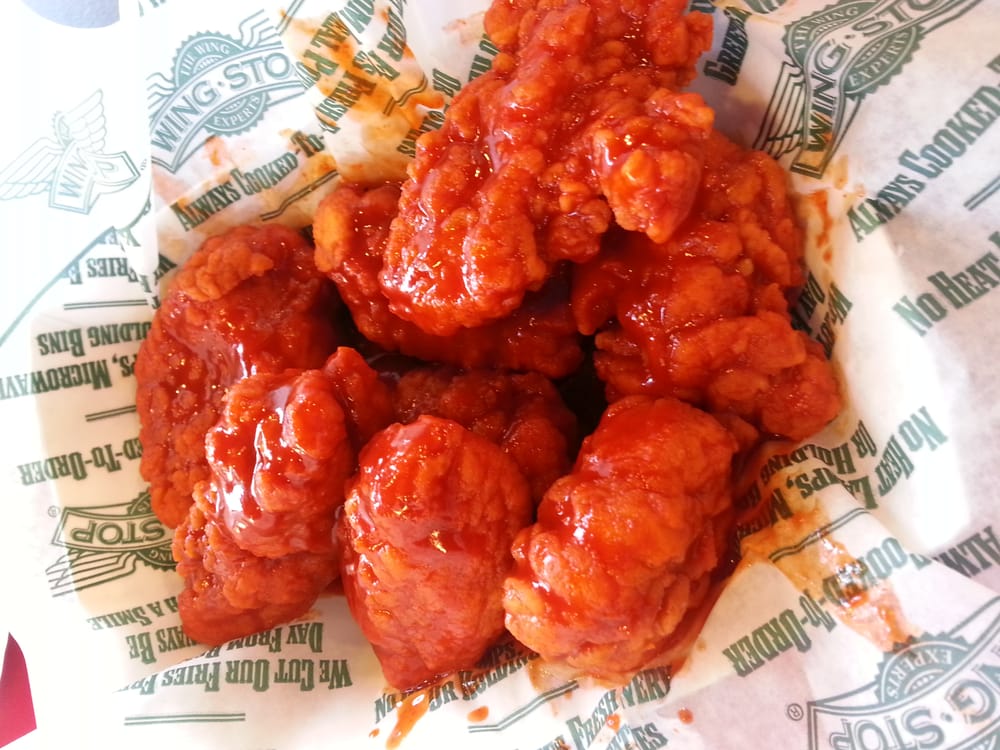 If you live and breathe chicken wings then Wingstop goes straight to number 1.
Their iconic wing flavors and now boneless options can be magic for quick-hit meals, and there are so many different flavors available you can't help but do some mixing and matching to find the ones you love.
I was hesitant to eat boneless wings for so long (why do it when the bone being in is the thing about wings?), but after giving them a go I can understand why they are becoming popular. They are like a perfect melding of classic fried chicken, wing flavor, and nuggets ease of eating.
Conclusion
The beauty is in the eye of the beholder when it comes to fried chicken chains. There's a certain element of comfort with every option on this list.
No matter where you are in the country you should have a baseline expectation for the food you're going to eat. Where these options fit on your list are likely to be different from mine, but that's what it's all about!
SKM: below-content placeholder
Whizzco for 12T