Brownies are a staple dessert in most households. Whether you're making them as a special treat for the family or serving them up at a party, these chocolatey squares are a crowd favorite. I admit to using box brownies from time to time, but there's really nothing quite like homemade brownies. If you're tired of the same old same dessert, why not try out a few of these indulgent recipes? I guarantee there's something to satisfy your sweet tooth on this list!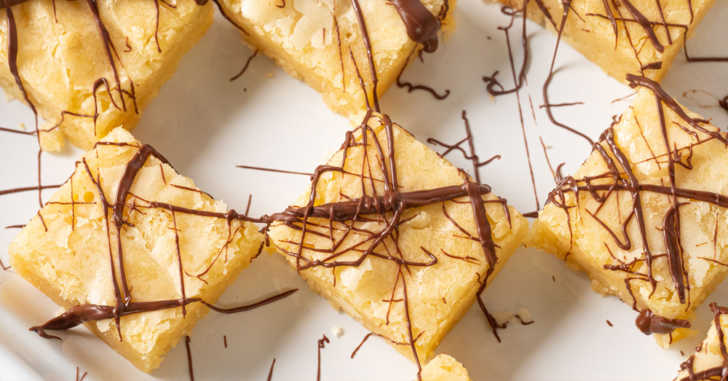 This recipe is exactly what it sounds like – delicious brownies with white chocolate instead of milk or dark chocolate. Part of what makes these brownies so delectable is the fact that they turn out so dense and moist without being too rich or overwhelming, as some desserts are. Add a little drizzle of semi-sweet chocolate chips on top, and you're good to go! Get the recipe here!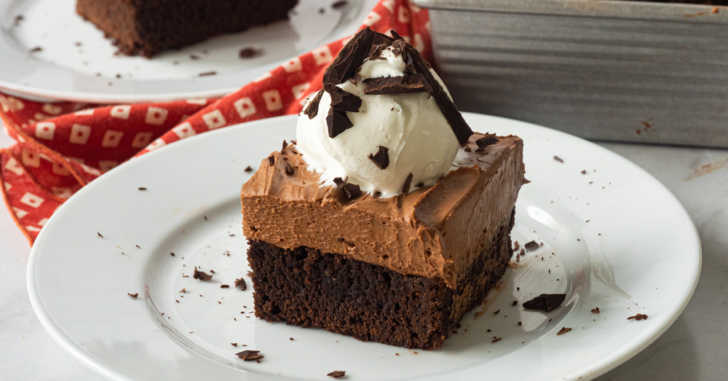 There's nothing quite like the first bite of a rich, creamy, decadent French silk pie, am I right? The dense chocolate filling practically melts in your mouth, and when joined with light and airy whipped cream? Oh lordy, it's all I can do not to eat the whole pie! What if I told you there's a way to make French silk pie even better? Impossible, right? How about if we combine this spectacular dessert with another classic dessert – brownies! Get the recipe here!
Oh boy… this dessert is like some sort of heavenly trifecta. It combines three classic baked goods – chocolate chip cookies, cheesecake, AND brownies – in one amazing confection. And we must say, while those three are certainly great on their own, they might be even better when they're together. Add a cold glass of milk on the side and it's hard to imagine anything better. Get the recipe here!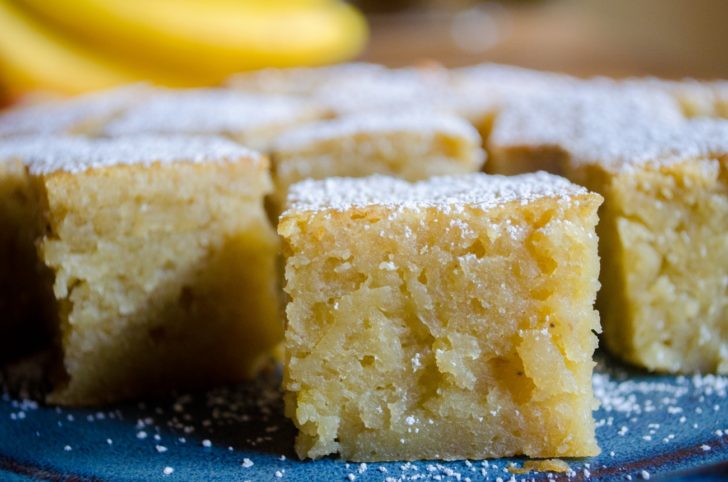 If you're bananas for bananas, these "brownies" are going to be your favorite new thing. They're like an incredibly moist and fudgy brownie, but rich in banana flavor instead. And there's the nicest subtle hint of white chocolate in there too. These are dense little squares, and boy are they moist and rich. When you first bite into one you think of banana bread, maybe because that's the quintessential baked banana flavor we're all used to, but as you continue to chew you're hit by the fudgy sweetness and white chocolate. It's clear that you're dealing with an indulgent dessert, and definitely not a quick bread. Get the recipe here!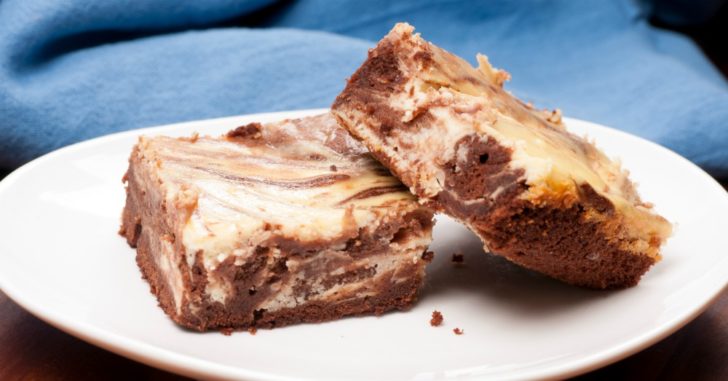 Scratch-made brownies are absolutely delicious and really don't require too much extra effort, but if you've got a box of brownie mix in the pantry, by all means, use that as a shortcut! These decadent caramel cheesecake brownies became instant favorites. They're moist, gooey, chocolaty, and swirled with creamy caramel cheesecake filling. They're delicious by themselves, and even better served warm with a scoop of French vanilla. It's love at first bite for chocolate and caramel lovers, cheesecake fans and brownie enthusiasts. Get the recipe here!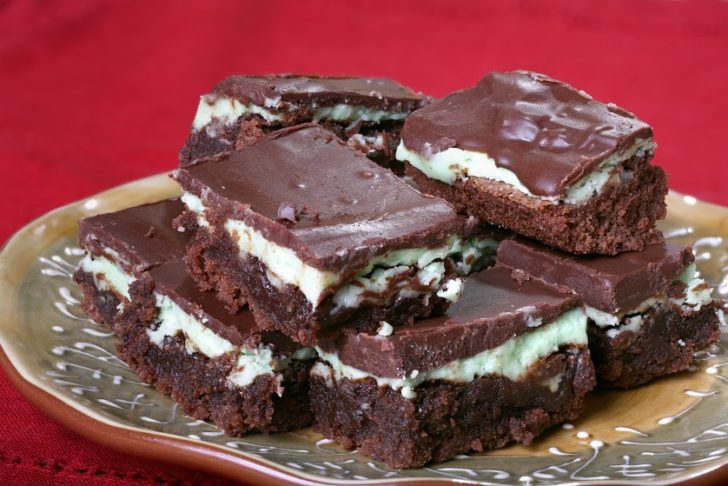 If your favorite Girl Scout cookie is the Thin Mint, we're with you! While those only come around a few weeks out of every year, you can make these cool, refreshing chocolate mint brownies any time you want to give yourself or your family a welcome treat. The three layers of this luscious brownie sandwich the tangy mint in between two layers of delectable chocolate — creating a dessert that's truly satisfying. Bake up a batch the next time you need to bring something to a potluck, and don't be surprised when you take home a completely empty plate. Get the recipe here!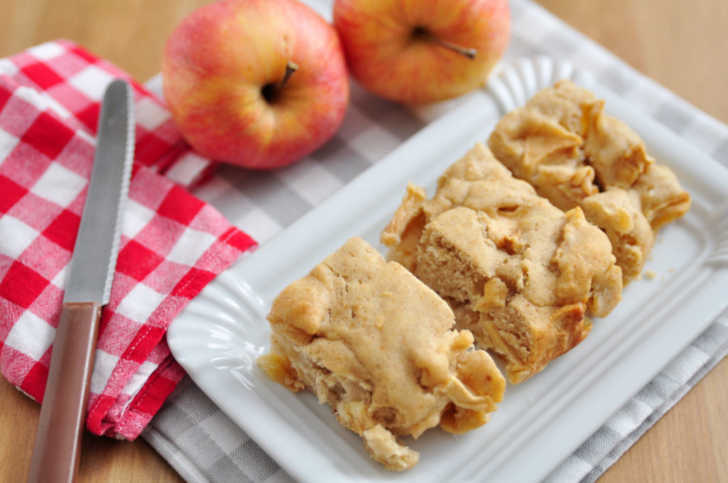 While chocolate brownies will always reign supreme in our hearts, these apple brownies blew us away and really got us in the mood for fall. Sometimes we hang on to the season that's ending and don't really focus on all the fun things to come, so these "brownies" were a great way for us to say goodbye to summer and hello to all the cooler-weather delights that are coming down the pipe! Filled with fresh apples and bursting with flavor, these bars are as perfect for get-togethers with friends as they are for casual family nights…whatever you do, try these out and see how yummy they are! Get the recipe here!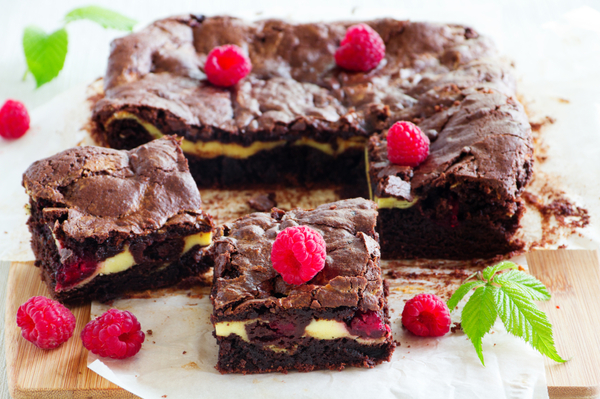 As far as we're concerned, brownies should be considered a food group on their own. There are so many ways to make these ooey-gooey, fudge-y squares, and this way is one of our favorites! These brownies are thick, chewy, tangy and sweet; the cream cheese and raspberries work so well together and fit perfectly with the rich chocolate! If you need to save time, you can use a box mix, but you should absolutely include the raspberry cream cheese filling, since it makes the whole thing magical! Get the recipe here!
SKM: below-content placeholder
Whizzco for 12T