Are you looking for a few new dinner ideas this week? I've got you covered with this list of our favorite slow cooker chicken recipes as voted on by our readers! Whether you're in the mood for soup, pasta, or a tender, flavorful chicken breast, there's something on this list for you. If you're in search of a quick, easy, delicious dinner, go ahead and check out this collection of recipes!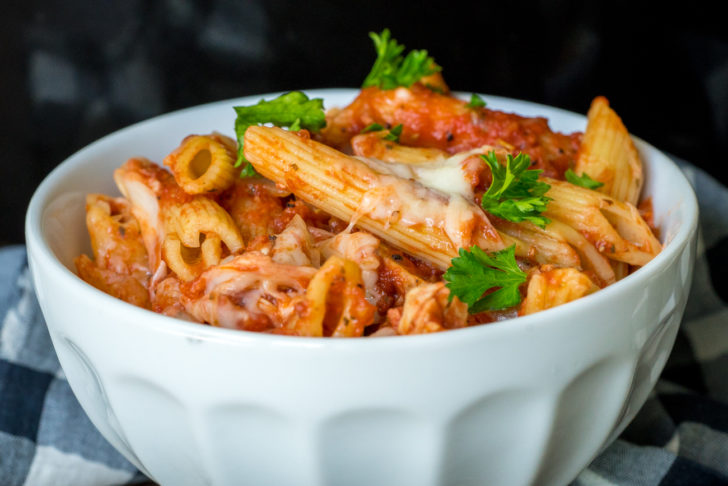 There's certainly no shortage of comfort food meals that we can make in our slow cooker. The slow cooker comes out probably once a week or more, on average, and we absolutely can't survive without it. What we love is how the slow cooker allows us to achieve the near impossible when it comes to meal prep: a homecooked meal made with fresh ingredients that will take less than 30 minutes of effort to put dinner on the table. Our chicken parmesan pasta made in the slow cooker checks all of these boxes. Get the recipe here!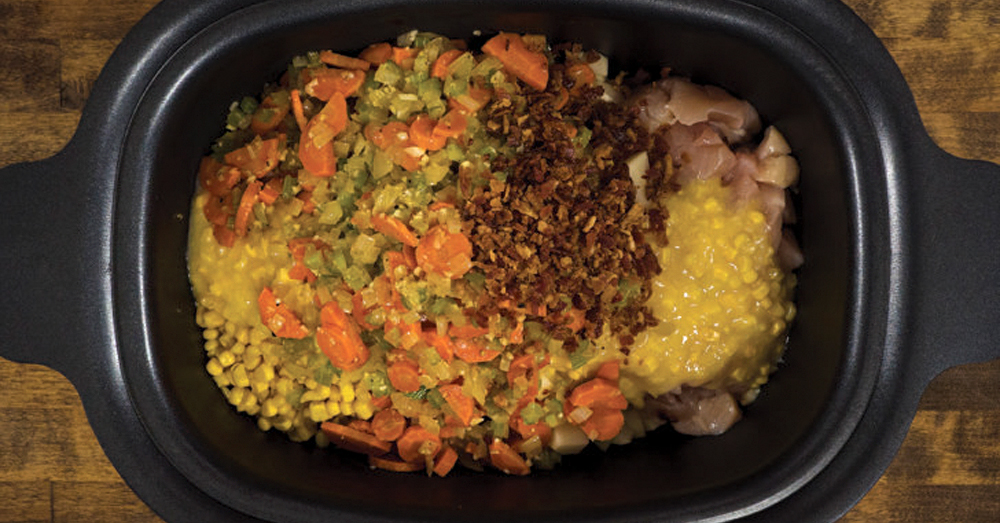 This was such a good family dinner, we can't recommend it enough. Filled with lots of corn – we used canned, but using fresh in the summertime is absolutely the way to go – and chicken and bacon, this soup makes the best lunch or dinner! We packed this with tons of veggies, so there's no need to cook any side dishes, but you know, we can't help but think a healthy portion of cornbread would be a lovely way to serve this up. As we mentioned, this is a lightened up soup, inspired by chowder, but without using heavy cream or a roux-based sauce. Feel free to throw in a splash of heavy cream or a bit more cornstarch if you'd like to thicken your soup, but it really doesn't need it – it's perfect just as is! Get the recipe here!
You guys, this well-rounded dinner couldn't get any easier! Throw your chicken in the bottom of the slow cooker, top it off with your stuffing mixture, then make a little foil packet for your veggies – we like to keep them corralled, but you don't have to, if you don't want to – that's it, you're done! Turn on your slow cooker, then kick back and relax; who said family dinners have to be hard?! Get the recipe here!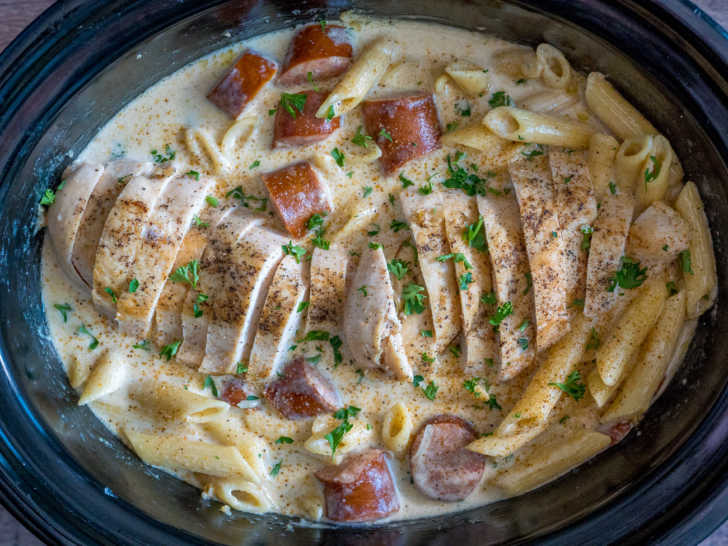 This Slow Cooker Cajun Chicken Alfredo might be my new favorite way to make pasta. With smoked sausage and cajun seasoned chicken, this is one alfredo dish you've certainly never had before! What makes this recipe even more amazing is that you can toss everything in the slow cooker and walk away! Get the recipe here!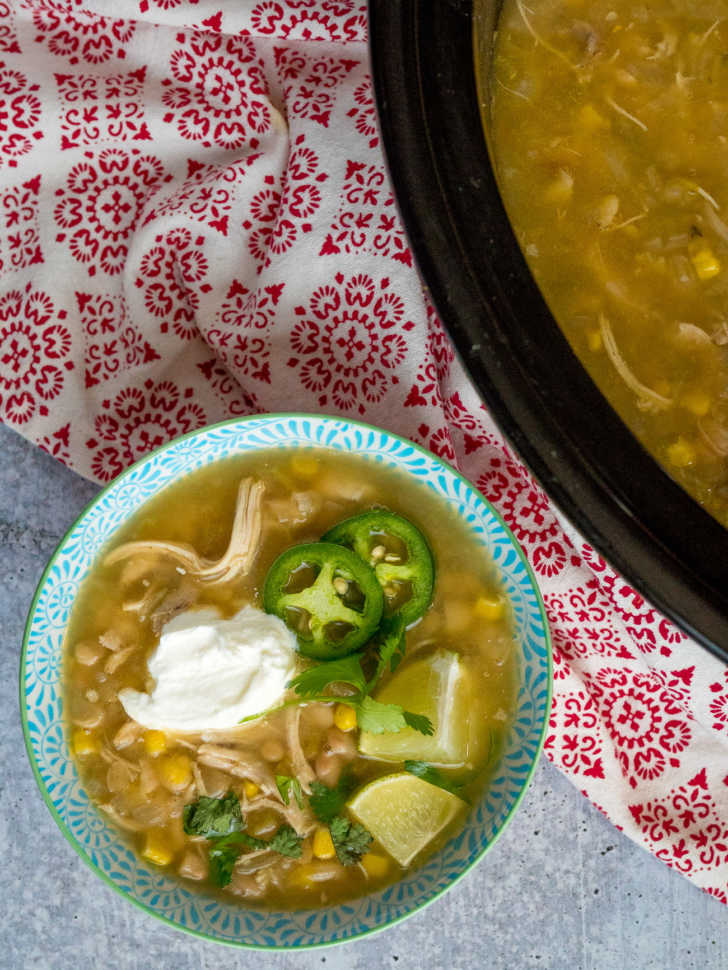 I don't know about you, but I absolutely adore a soup that's all at once filling, nutritious, and delicious and happens to be one where the slow cooker does all the work for you. That's exactly what you get here with our Slow Cooker White Chicken Chili. It's a soup with plenty of healthy goodies in it – lean chicken, white beans, onion, sweet corn, and green chilies – and yet it has a flavor that you'll find yourself craving as soon as your bowl is empty. And the best part? It's the kind of recipe you just dump in the slow cooker and walk away. No extra pots, pans, or cooking devices needed. Get the recipe here!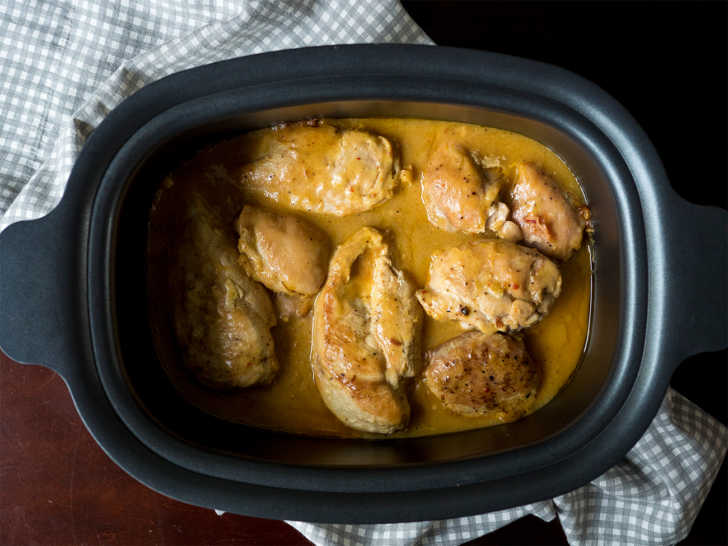 Here, we've got a tasty slow cooker "golden" chicken. Naturally, it gets its name from the golden color of the sauce, but the color isn't what makes this dish special; it's the flavor. We used a combination of chicken breasts and thighs (whose dark meat we can't get enough of) and then it was just a matter of throwing together an assortment of spices to bring out the wonderful rich flavor of the dish. Trust us, this is a breeze to make – in large part thanks to our slow cooker – and it makes a filling, feel-good dish that you won't be able to get enough of! Get the recipe here!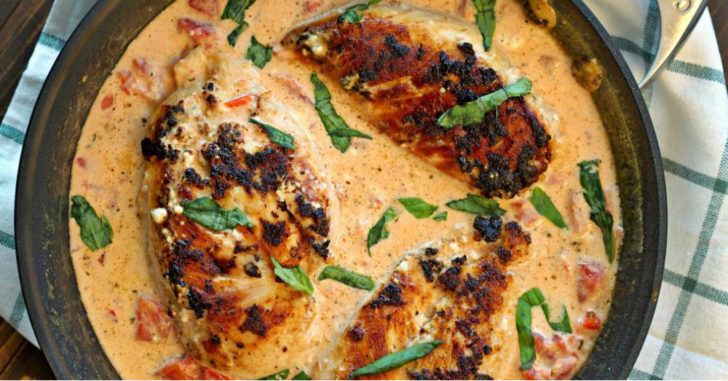 We've tried just about every classic stew in the slow cooker, but, for some reason, hadn't tried making many Asian-inspired recipes in it…cue this tasty basil chicken coconut curry. It seems like a total no-brainer to us now, given how easy it was to make and how amazingly it turned out…why we hadn't attempted a slow cooker curry before is still a mystery to us, but at least we now know how good it is! Get the recipe here!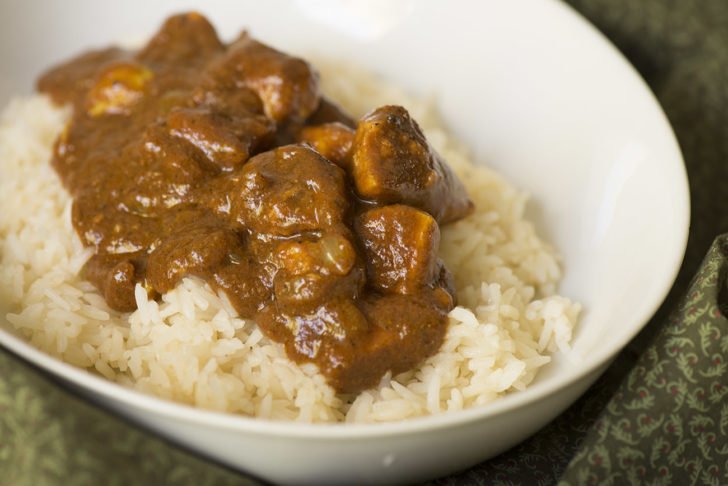 Butter chicken (similar to chicken tikka masala) is one of our top choices anytime we go out for Indian food, and it's been only recently that we realized we could make it for ourselves at home…things just got even better though. Now we can make this delicious dish in our slow cooker! Get the recipe here!
SKM: below-content placeholder
Whizzco for 12T