Growing up, we had a shade garden in the backyard, and I remember cutting off big rhubarb leaves with my mom and baking the stems into all sorts of wonderful desserts.
Rhubarb is hit or miss with a lot of people, but I must say, I'm a big fan of the stuff. It's a little sour, which makes it the perfect ingredient in desserts, especially when accompanied by its best friend, strawberries.
Maybe it's the nostalgia or the warmer weather coming our way, but I wanted to cultivate a list of some of my favorite rhubarb desserts we've made here on 12 Tomatoes! If you love rhubarb as much as I do, then I'm sure you'll find something on this list to make.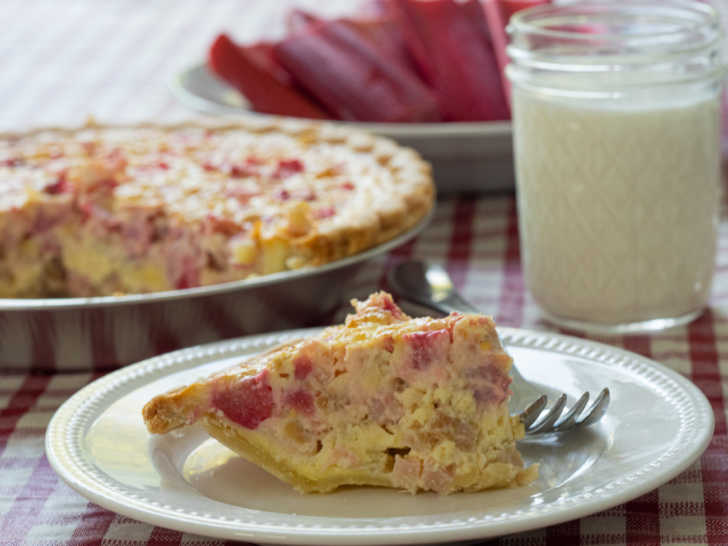 For a creamy and satisfying way to capture the unique flavor of rhubarb try it in a custard pie. The crust, the custard, and the rhubarb flavors together is an irresistible combination that's just a little less sweet than a regular custard pie. It's summertime perfection. Get the recipe here!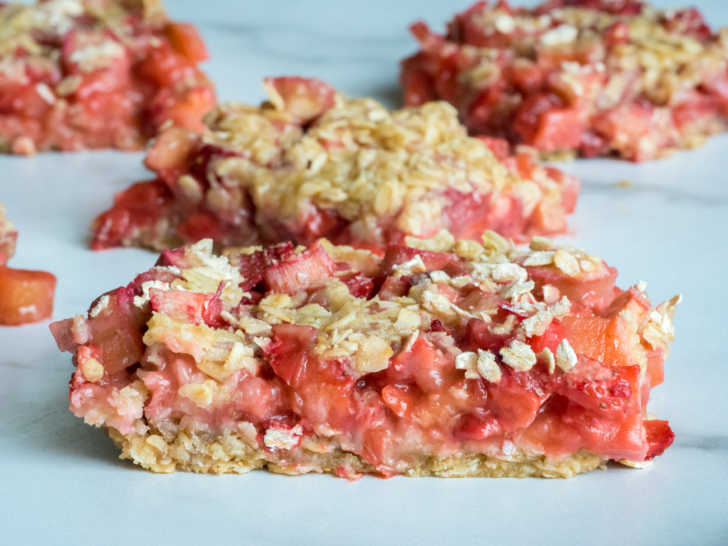 Rhubarb has a painfully short growing season but it's the perfect tart companion to strawberries' juicy sweetness so I tuck them into crumbles and crisps and cobblers as often as I can. These bars bring you everything a traditional crisp would – juicy sweet and tart filling with a sugary crisp topping – but in sliceable, grab-and-go form. I love crisps and crumbles and cobblers because they're so rustic and forgiving – you can add a little less sugar or tweak the cinnamon and you're not going to hurt anything. Get the recipe here!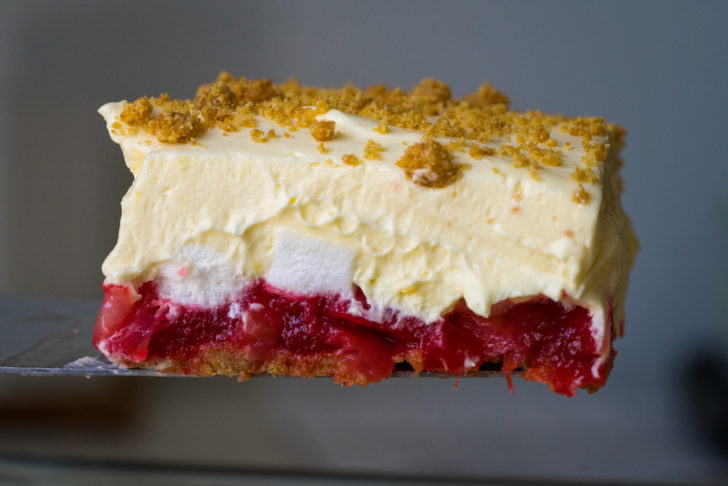 Is rhubarb season ever long enough? We think not. That's why, during its short spring season, we should all find as many opportunities as possible to work it into dishes and these Rhubarb Pudding Bars should always be high up on that list. Backed by a sweet and creamy pudding layer, they're the perfect display of rhubarb's signature tart taste. Get the recipe here!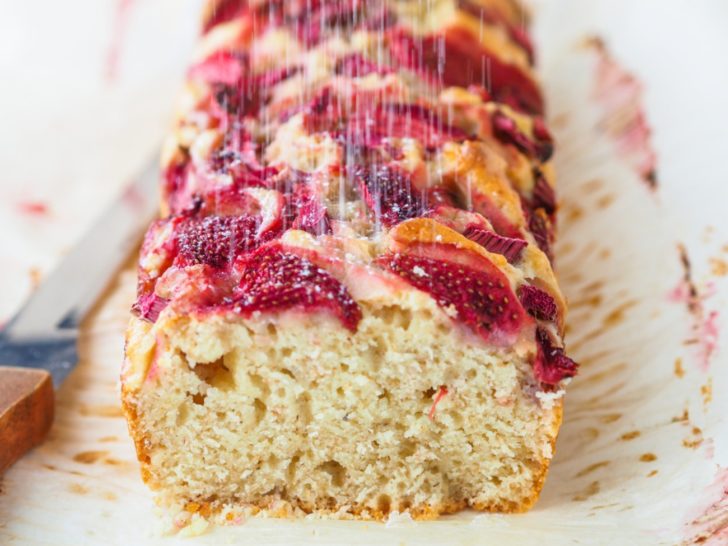 Strawberries and rhubarb are such a good pair. The sweetness of the strawberries balances out the tartness of the rhubarb and those two flavors play off each other in a beautiful way. They bring out the best in each other, go hand in hand. When those bright green and red stalks first pop up in the spring, all we can think of is chopping them up with some tender strawberries and baking them into pies, and crumbles, and crisps. And this absolutely delicious cake. Get the recipe here!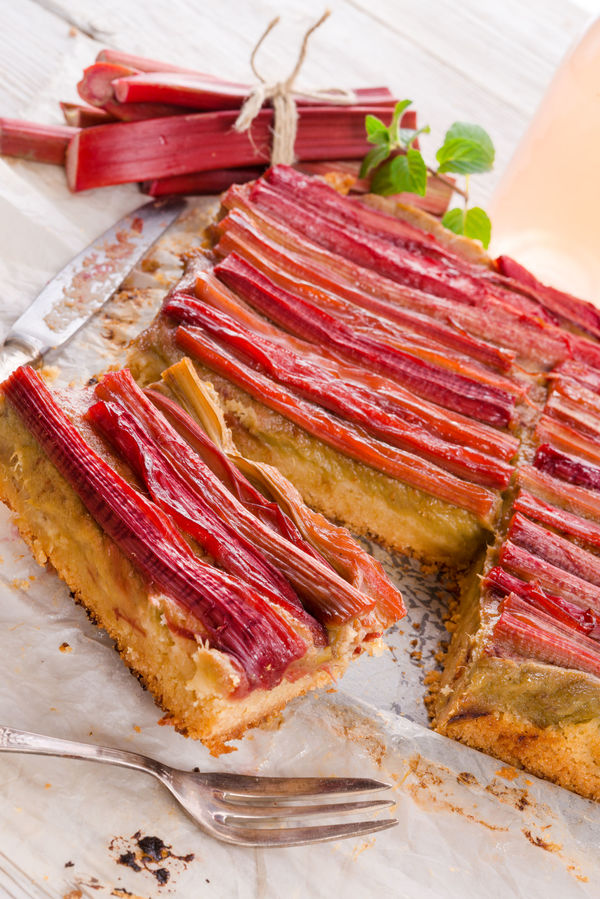 Coming up with new or unexpected desserts is always so fun — it's like a surprise at the end of the meal that people can get excited about! Rhubarb in general is a lesser-known-about and used ingredient: technically a vegetable, but in this case, treated as a fruit. Using it in an upside down cake, where it can really be focused on, seems like a great starting point. Part of the beauty of this dessert is the presentation. Upside-down cakes really bring the drama to a meal, and this one is no different; it's incredible to look at as well as eat. The rhubarb in this dessert is deliciously sweet and tangy, and the cake amazingly moist, so all in all it's perfect! Get the recipe here!
SKM: below-content placeholder
Whizzco for 12T