Because nothing goes together better than strawberries and rhubarb!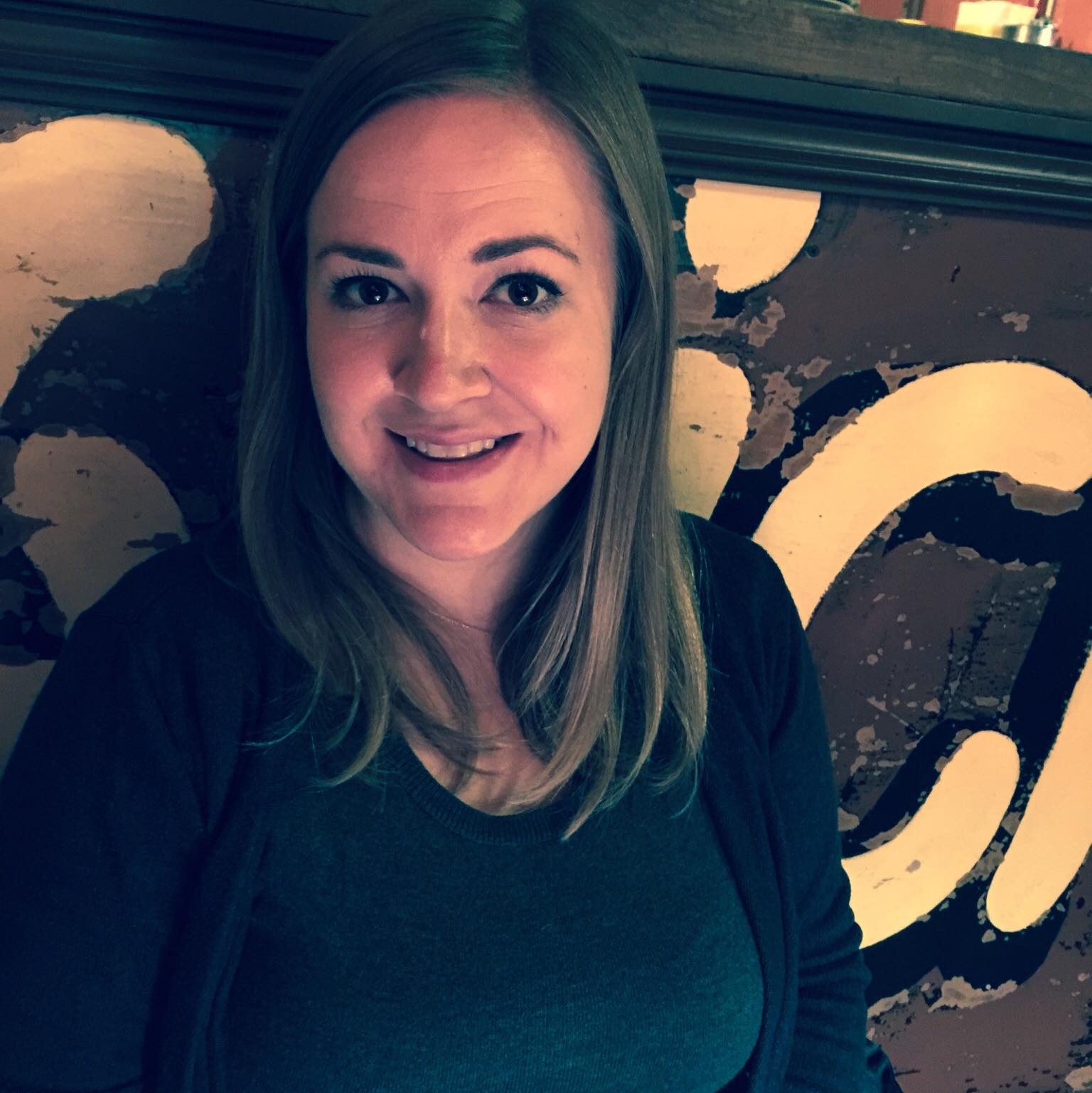 Kristy Norrell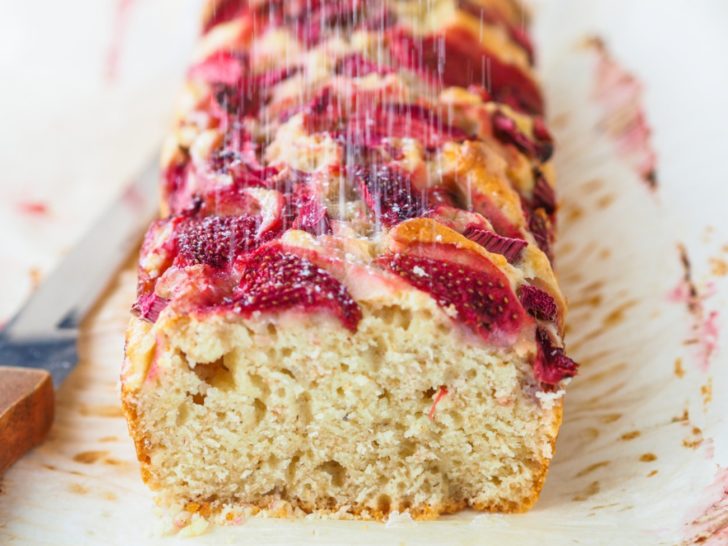 Strawberries and rhubarb are such a good pair. The sweetness of the strawberries balances out the tartness of the rhubarb and those two flavors play off each other in a beautiful way. They bring out the best in each other, go hand in hand. When those bright green and red stalks first pop up in the spring, all we can think of is chopping them up with some tender strawberries and baking them into pies, and crumbles, and crisps. And this absolutely delicious cake.
We've combined that magnificent duo with an easy, everyday loaf cake that's always sure to please. It's a moist cake, but not too dense, with a delicious flavor of vanilla and just a hint of strawberry jam to tie in with that lovely baked-in topping. One thing we love about loaf cake is that it's cake that's basically masquerading as bread. And bread is something you can eat any time of day, don't you think? We love a slice of this cake for breakfast alongside a nice cup of tea. (And we're not stopping you from eating another slice later for dessert too.)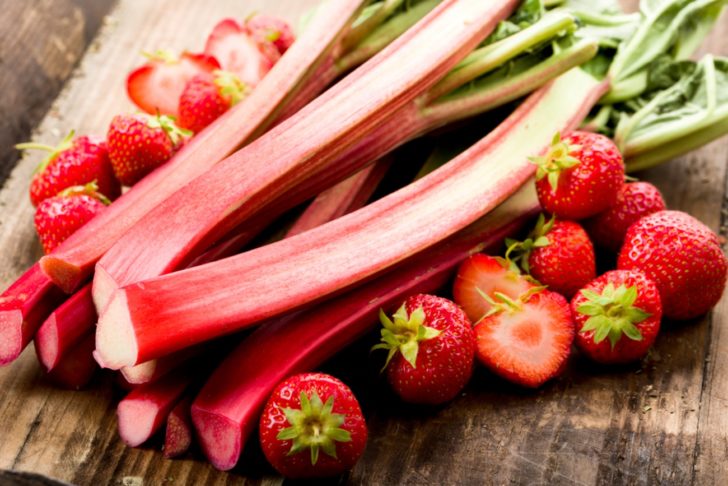 The base of this cake is made up of ingredients that are always in your pantry, so it's a breeze to throw together on a whim. It lends itself well to any type of fruit topping, but we think it's hard to beat the combination of strawberries and rhubarb. They sure do make good buddies.
Strawberry Rhubarb Loaf Cake
Serves 6-8
1 hour 10 minutes
Ingredients
1 1/2 cups all purpose flour
1 1/2 cups granulated sugar, divided
1 cup fresh strawberries, sliced
1 stalk rhubarb, chopped, top and end removed
3/4 cup (1 1/2 sticks) unsalted butter, softened
1/4 cup strawberry jam
3 eggs
2 teaspoons vanilla extract
1 teaspoon baking powder
1/2 teaspoon salt
Powdered sugar, for serving
Preparation
Preheat oven to 350°F and grease and flour a standard loaf pan.
In a large bowl, beat butter and 1 cup sugar with an electric mixer until light and fluffy.
Add eggs one at a time, beating after each addition, then add vanilla extract and jam and stir to combine.
Mix in flour, baking powder, and salt until incorporated, then pour batter into prepared loaf pan.
In a small bowl, mix together strawberries, rhubarb, and remaining 1/2 cup sugar. Arrange fruits over top of the batter in the loaf pan.
Place pan in oven and bake until a toothpick inserted into the center of the cake comes out clean, 50-55 minutes.
Allow cake to cool for 5 minutes before turning out onto wire rack to cool completely.
Dust with powdered sugar, serve, and enjoy!
Adapted from Baking Bites.
SKM: below-content placeholder
Whizzco for 12T