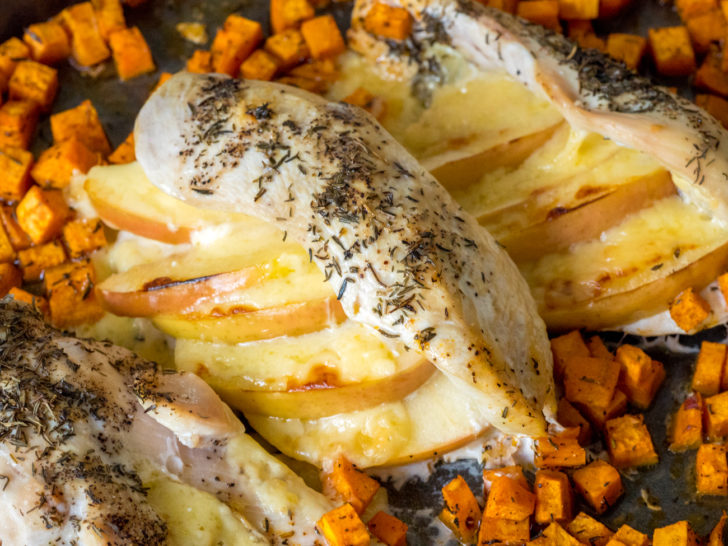 Though we try hard every year not to jump the gun and dive head first into fall and fall flavors (and at a time usually deemed "too early"), but each year we fail at our goal…and we couldn't be happier about it. Don't get us wrong, summer is great, we love packing in as many barbecues and cook outs as we possibly can, but there's something about the changing seasons that we absolutely adore, and switching up our recipes and the types of things we're cooking always gets us so excited for the season!
We're talking pumpkin, apples, sweet potatoes, cranberries, bacon and cheese…oh man, these flavors are our jam and we've got some top-tier recipes on hand so that we can embrace fall any and every night of the week. Here are four of our fall favorites!
---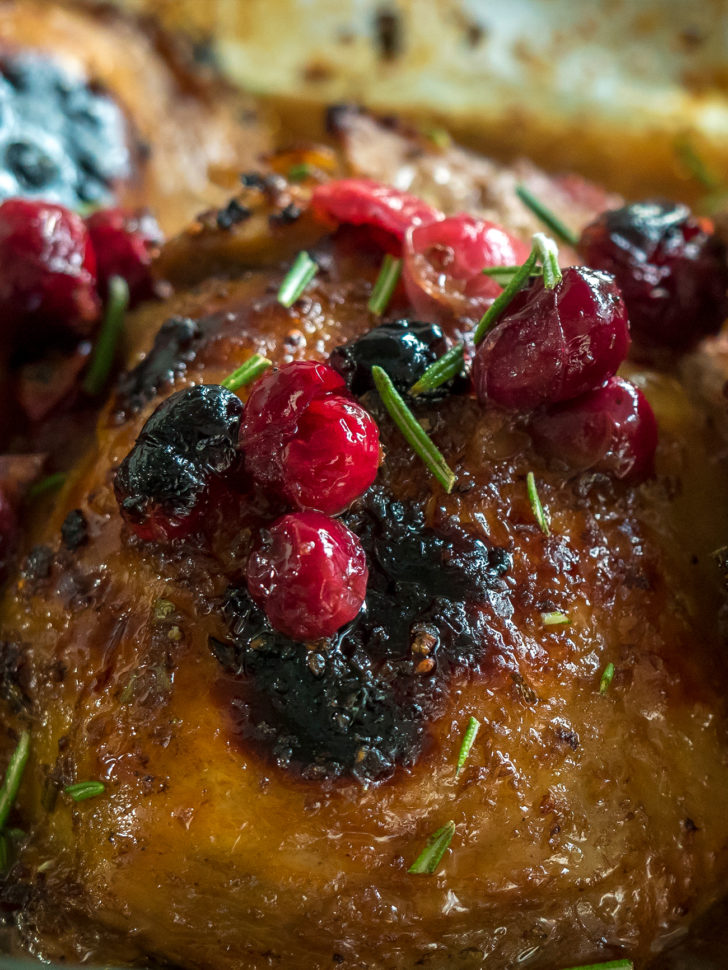 You don't even know how amazing this dish is. A staple in our household for a while now, our family asks for it all the time and we can't (nor want) to argue with them – it's just that good. While it's pretty easy to make a delicious roasted chicken, we amped up the flavor with this recipe using cranberries, fresh rosemary and balsamic vinegar. First whip up the marinade, then let the chicken soak up all the flavor. Get the recipe here, pop it all in the oven and you're good to go!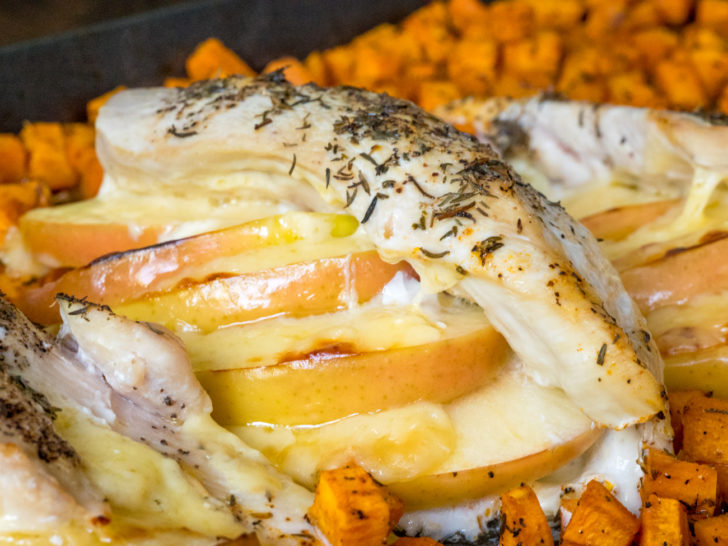 This is a one-pan recipe that's got a filling main course (stuffed chicken) and a healthy side included (herbed sweet potatoes) – with this kind of meal, there's no need to worry about making another side dish, and the fact that all this good stuff cooks on one pan just means cleanup is a breeze! (Though we're still all for having someone else do the cleanup regardless….) Back to the variety of ingredients here – chicken breasts make up the heart of the dish, but they're almost outshined by the slices of apple and gouda that we stuffed them with. Click here for the recipe!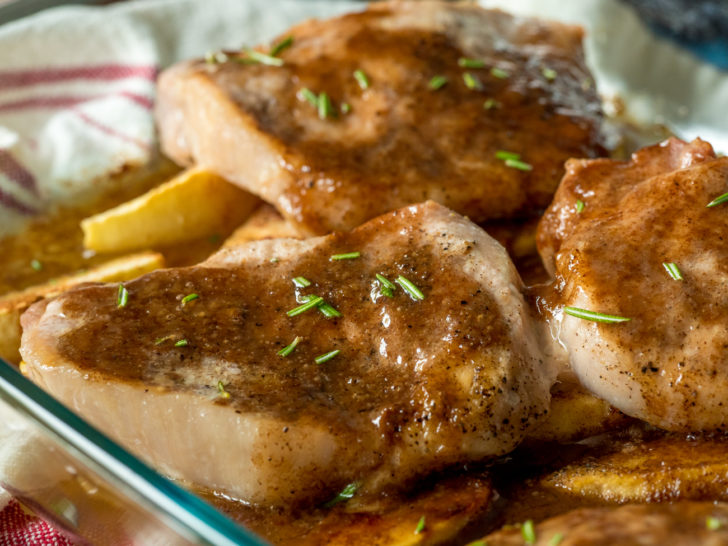 This apple pork chop bake is a layered dish that makes the most out of sweet apples and hearty pork chops, that's topped with a spiced brown sugar glaze to really launch things into the delicious, autumnal realm. You can make the glaze as sweet as you like, though we find 1/4 to 1/3 cup of brown sugar to be the sweet spot (pun intended), and feel free to mix up your apple selection for maximum flavor; we usually use a mix of Granny Smith apples and honeycrisp or fujis to get the sweet-tart combo just right. Grab your apples and get the recipe here and enjoy!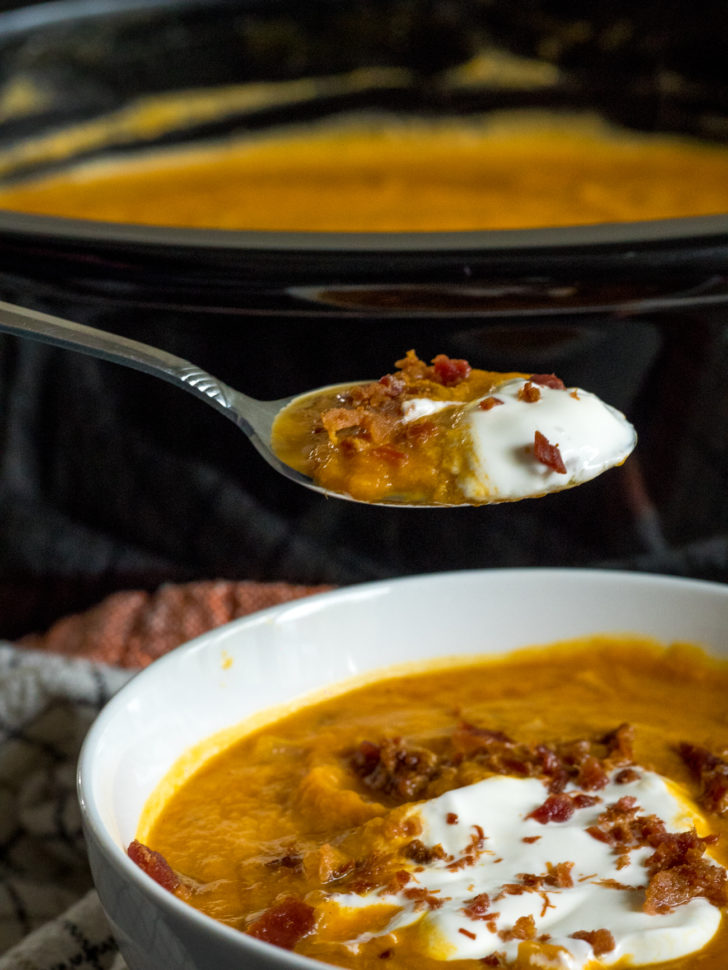 When the craving for soup hit us the other day, we at first considered some our go-tos (zuppa toscana, anyone?), but ultimately decided we wanted to go in a more creamy, seasonal direction. Instead of whipping up a stew-soup hybrid that's packed to the gills with chunky ingredients, we made a smooth, flavorful dish that will have you ladling seconds into your bowl before you can say, "Dig in!" This is our creamy slow cooker pumpkin soup and let us tell you, it really is all it's cracked up to be. Using a serious amount of pumpkin in this – 58 ounces; we're really not messing around here – makes for a very thick soup that tastes velvety and delicious. Along with the pumpkin, we threw in some onion and tons of fall-centric spices to pump things up. Click here for the recipe and get cooking!
SKM: below-content placeholder
Whizzco for 12T