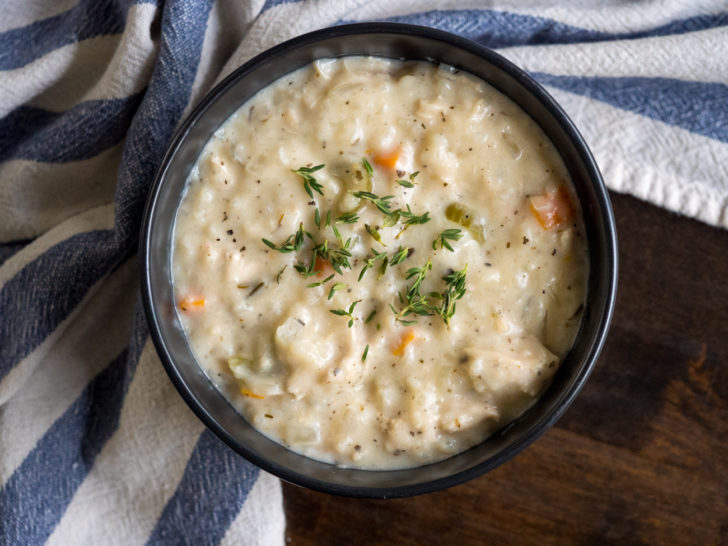 Once that first cold day hits, we're totally committed to all the cold weather foods that we can get our hands on (and subsequently get into our bellies). While we love soothing, broth-based soups for when we're sick, it's thick and creamy soups that we turn to when we need warming and filling up. These soups are luscious and dreamy and, while we're constantly on the hunt for and experimenting with new recipes, we rely on time-tested soups when we're in a recipe rut and need something to make for dinner.
If you like cheeseburgers or kielbasa, we've got you covered. If you like lasagna or chicken and rice casserole, these recipes are just the ticket. These soups have proven themselves time and again, so grab your spoons and dig in!
---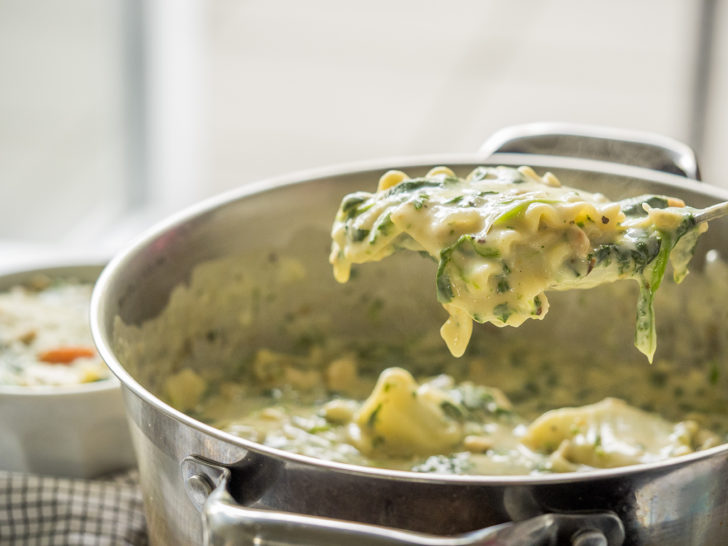 Here, we've got a white chicken lasagna soup that's creamy and robust, packed with chicken, spinach, carrots, cannellini beans and, of course, lasagna noodles. Throw it all into one pot, because it's awesome to only have to clean one dish and not every single thing in the kitchen, and get ready for a filling dinner that you and your family will love. We make it all the time and hope you love it as much as we do! Click here for the recipe!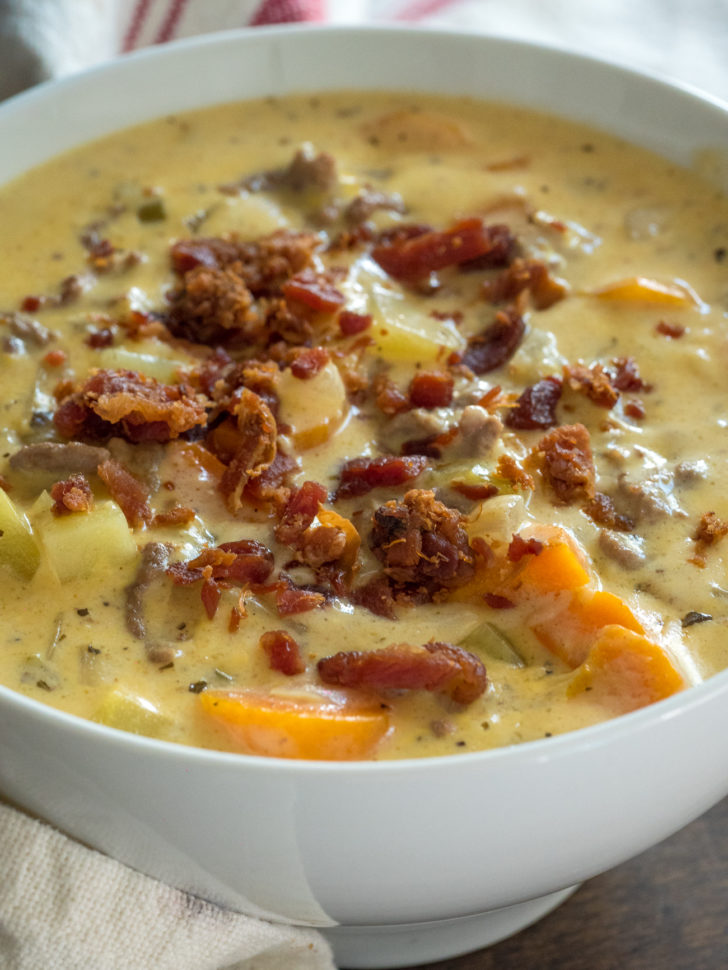 Sometimes you just need a thick and creamy, indulgent soup that will make even the coldest of days super enjoyable. Chicken noodle is great and comforting and all that, but that's not what today's soup is about; we're looking for decadence and tons of flavor. Which is how this ridiculously addictive slow cooker cheeseburger soup came about. With cheese and beef as the main ingredients – hello, cheeseburger linchpins – we added other soup staples like carrots, celery and onion to provide a nice depth of flavor and round things out a bit. If you love cheeseburgers or hearty soups as much as we do, then this soup is 100% for you. Get the recipe here, try it out and see how much you love it.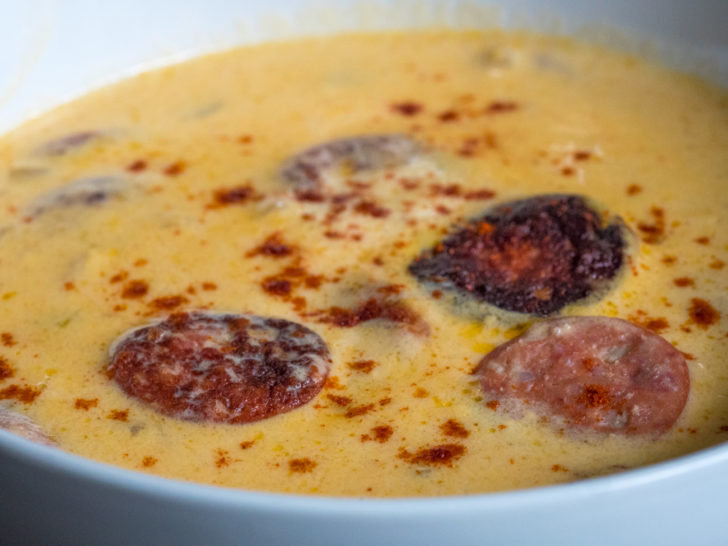 This irresistible, hot pot of soup is sure to be a comfort to you and your family after a full day – it's not only ridiculously good, but ready when you are with little-to-no fuss. Savory kielbasa really turns up the flavor factor, especially since we sautéed the sausage first until it got nice and crispy, adding flavorful onions and celery to the mix. Velveeta is the perfect cheese to really thicken things up, surrounding the meat and potatoes with smooth creamy taste. It's hearty ingredients like these that stick to your ribs and deliver an amazing taste that makes everyone around the table extra happy. Get the recipe here!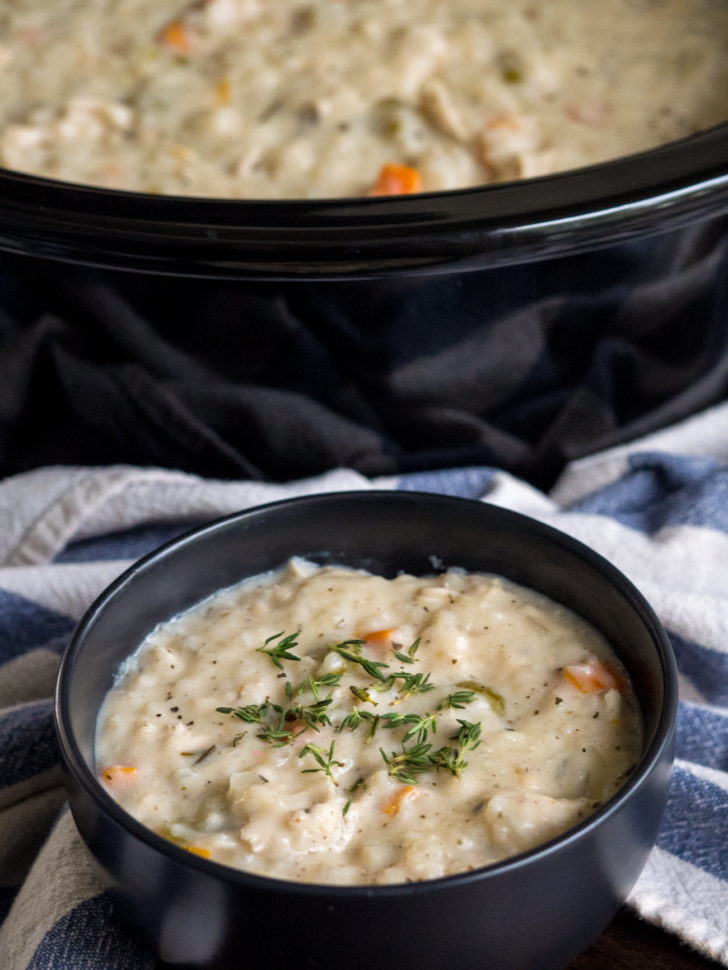 Chicken noodle soup is America's sweetheart as far as recipes go, but what if we were to tell you that the traditional classic takes a back seat to this creamy chicken soup? Oh, we're going there: instead of a thin broth – which there's nothing wrong with – we made a roux-based, thick, creamy soup that will absolutely warm you up and keep you full long after you've left the table. Apart from the help given by the thickening agent at work, this is a pretty standard soup, with all the ingredients in it you'd expect to find; carrot, celery, onion, garlic, herbs, etc. Chicken and rice help make this super filling, so whether you eat it as an appetizer, side dish or a main course, this dish's got you covered. Click here for the recipe!
SKM: below-content placeholder
Whizzco for 12T