When you're planning food around the prospect of mingling guests with a range of ages, the aim is to keep everything simple, tasty, and stress-free. Whether you have the crew coming over for the big game, celebrating a special occasion, or just looking to feed the extended family with delicious shared plates, having dishes that suit a range of tastes can be heaps of fun, and need not be difficult.
The recipes below are a wide look at some of our most versatile snack and mini-meals options that you can use to keep guests' bellies full. They go brilliantly alongside more traditional large-group finger foods. Be careful though, if you start adding these dishes to your repertoire, you might be hosting every weekend!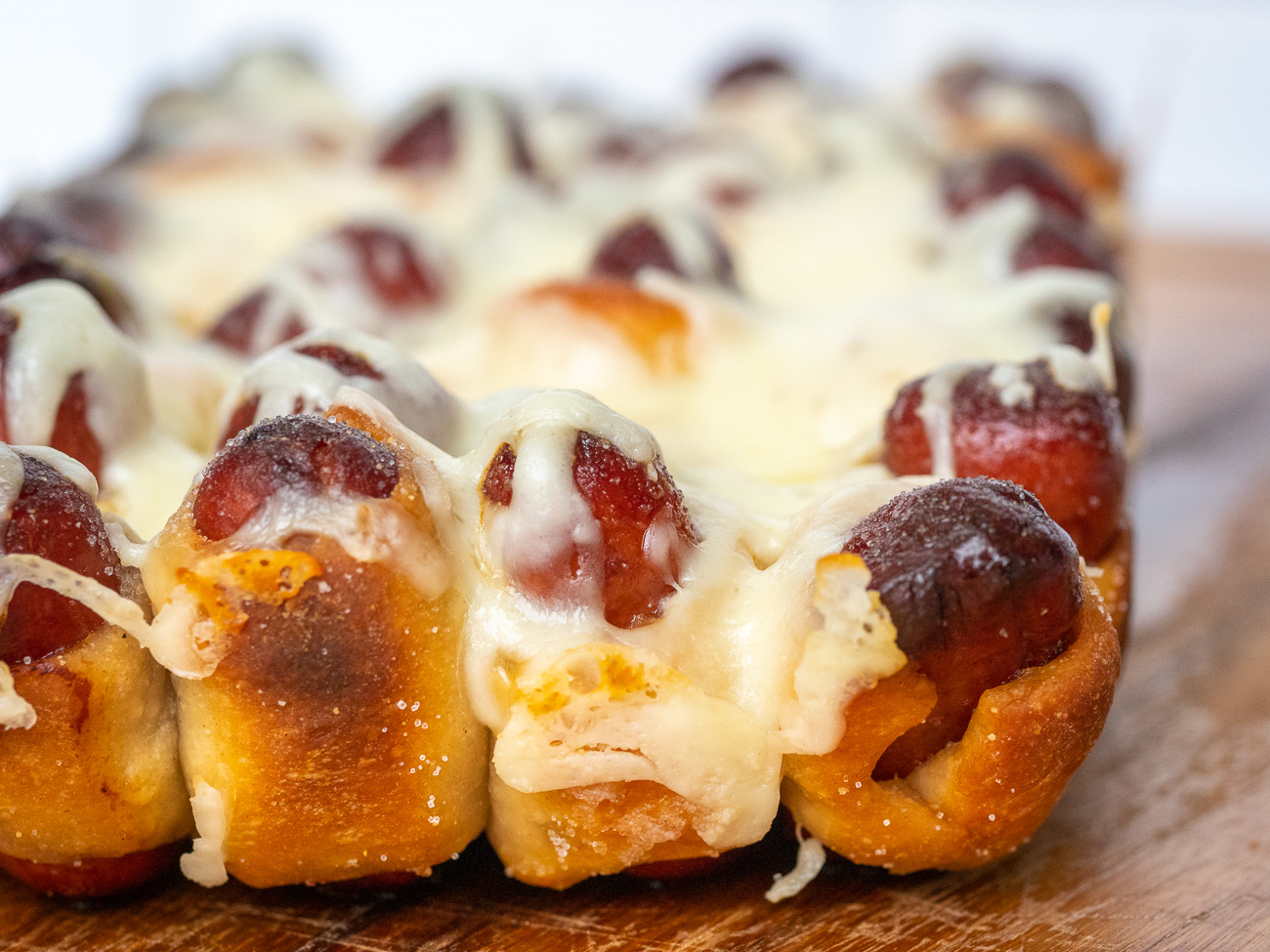 Smoky mini sausages wrapped in fluffy dough? Sign me up! Pull-Apart Pigs in a Blanket Bread won't let you down and is a great variation on the toothpick original. They are simple and easy to make (with the help of a few useful ingredient shortcuts), with a delectable final result that will have you tearing bread off in great chunks, or hiding the plate from other people!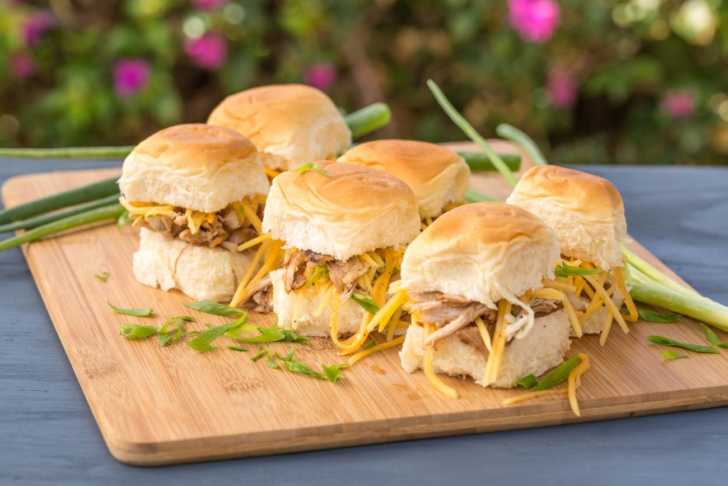 Normally, I'd pick one recipe from a group to highlight how great tasting they are and why you should choose it to cook with. But, when it comes to sliders, I just couldn't do it – they are my number one finger food. There's so many different delicious fillings you can put on these tasty mini burgers, and so many different situations in which they can be deployed to feed hungry guests. Take a look at my list of 7 Can't Miss Slider Fillings, then choose the yummiest option!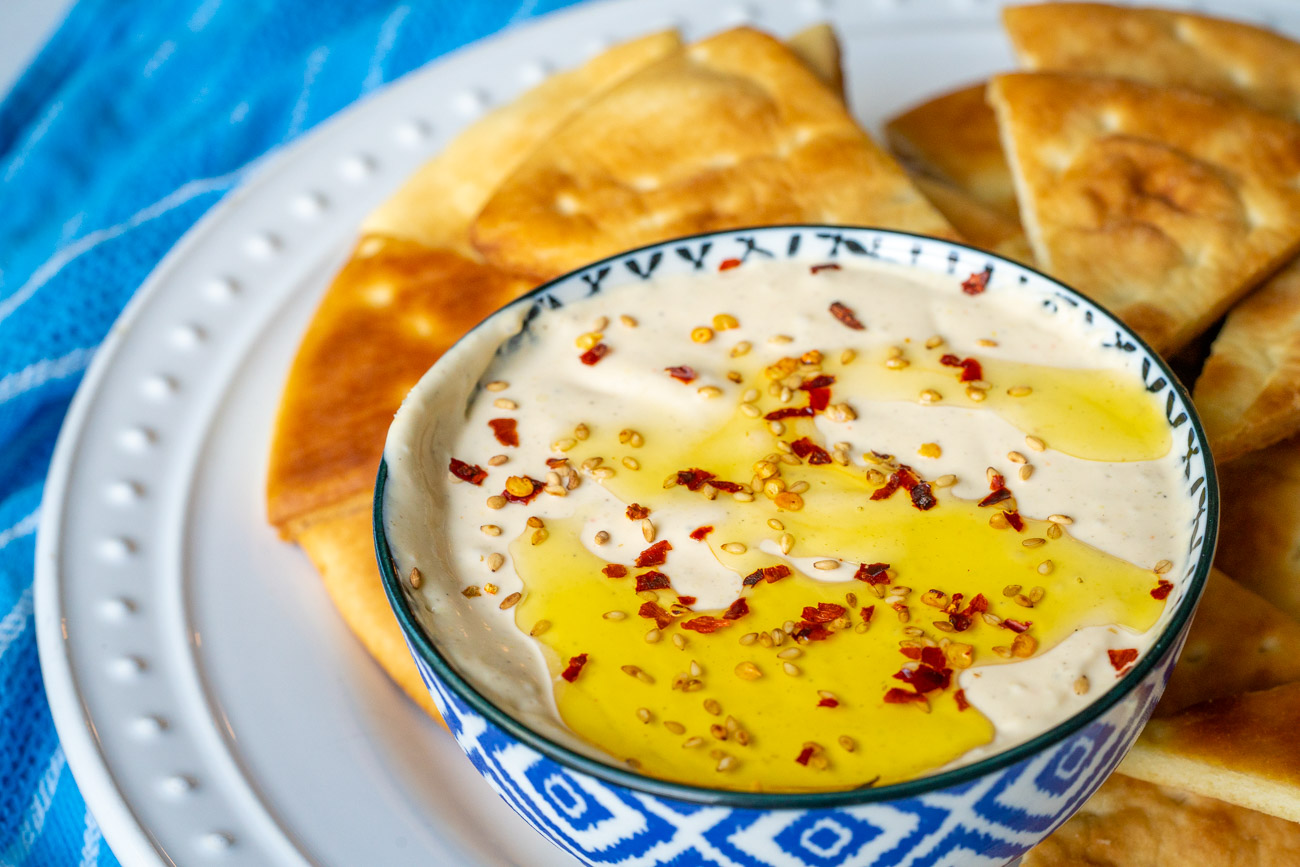 This delightful whipped feta dip is a beautiful balance of creamy and savory flavors. The cheese's natural sharpness contrasts against smoother elements of mayonnaise and sour cream (or yogurt). Mediterranean inspired spices, and an infusion of zesty lemon builds on the flavor profile, which helps make this the perfect dip for a range of palates. Whipped Feta Dip is one of those dishes that you'll keep coming back to as an entertainer, because there's never any left at the end of the get-together and everyone exclaims about how good it tastes!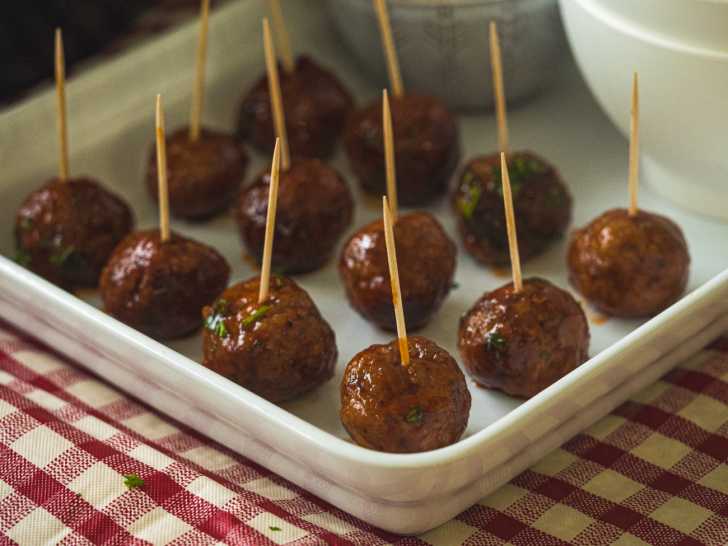 Thread a toothpick through some meatballs and you have a classic finger food that pleases everyone from the ages of 2-82. The tricky part is figuring out what type of meatballs to serve. My favorite for parties and get-togethers are these Slow Cooker Chipotle Meatballs. They are set-and-forget during preparation, and have a tremendously deep smoky flavor that never feels too hot! They are also smaller in size than many other types of meatball, so they're less messy and better held on a toothpick!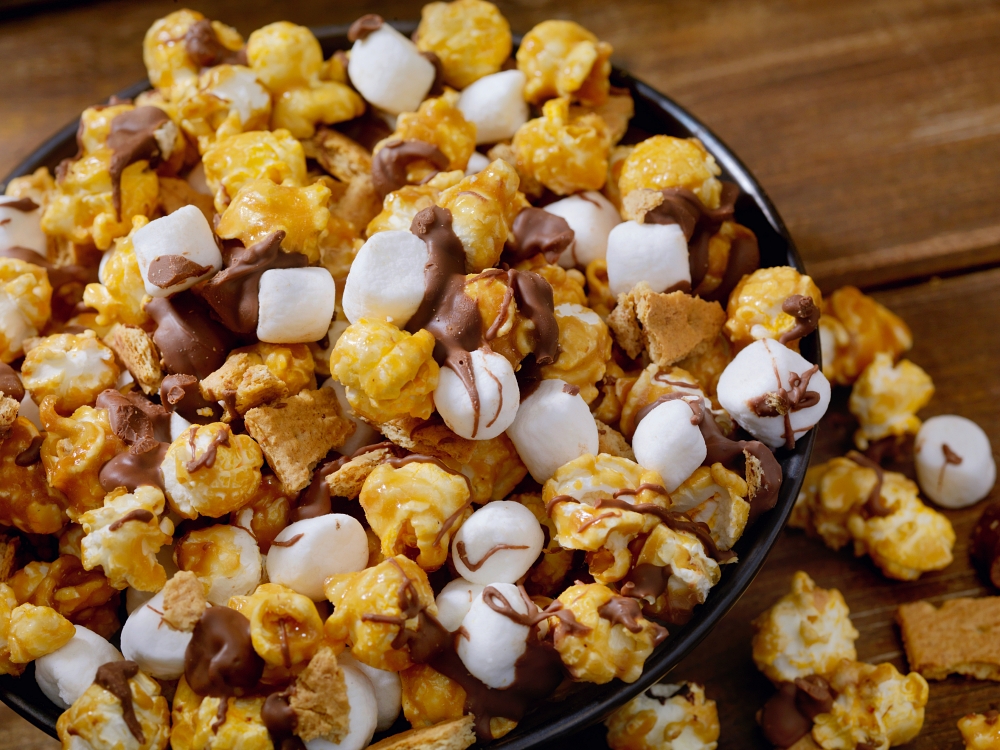 I'm not a huge snack mix fan, but they are always table reliable when you have guests over, and can be easily replenished during the course of an event. S'mores Popcorn Snack Mix is a real hit because it looks and tastes like a dessert, with the balance between sweet caramel, salty popcorn, and the element of S'mores softness breaking up the crunch. Less messier than a camping trip, this is a snack mix to keep in front of fussy kids when there's a gathering – they just can't help themselves!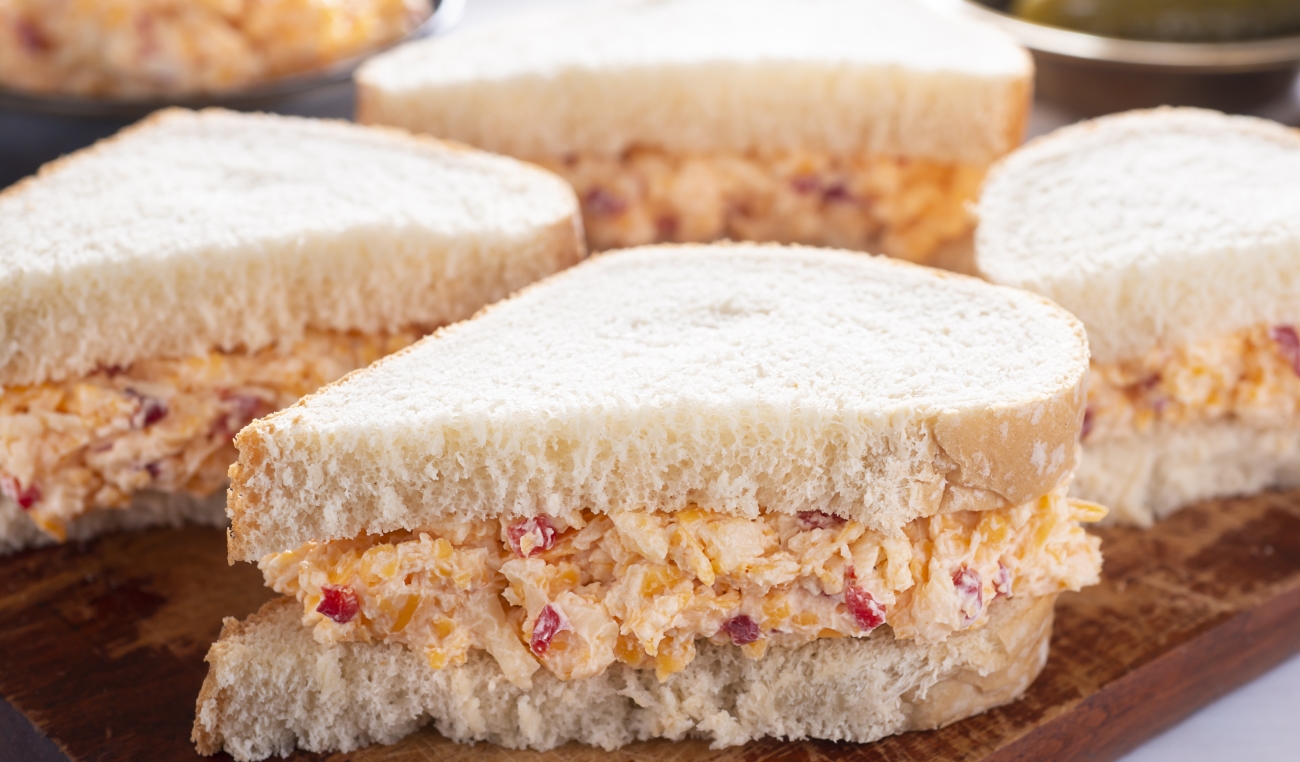 The popularity of Pimento Cheese Sandwiches comes from golf – where they are annual headliners during the Masters at Augusta, Georgia – and from the tasty mix of sharp cheddar, Monetary Jack, and smooth cream cheese that melds delightfully with sweet warm peppers and a light dusting of herbs. It's the type of sandwich ideal for a solo lunch on the golf course, or as part of a larger celebration spread. Quick to put together, and quick to disappear, pimento cheese sandos are always a good, reliable option when putting out a spread.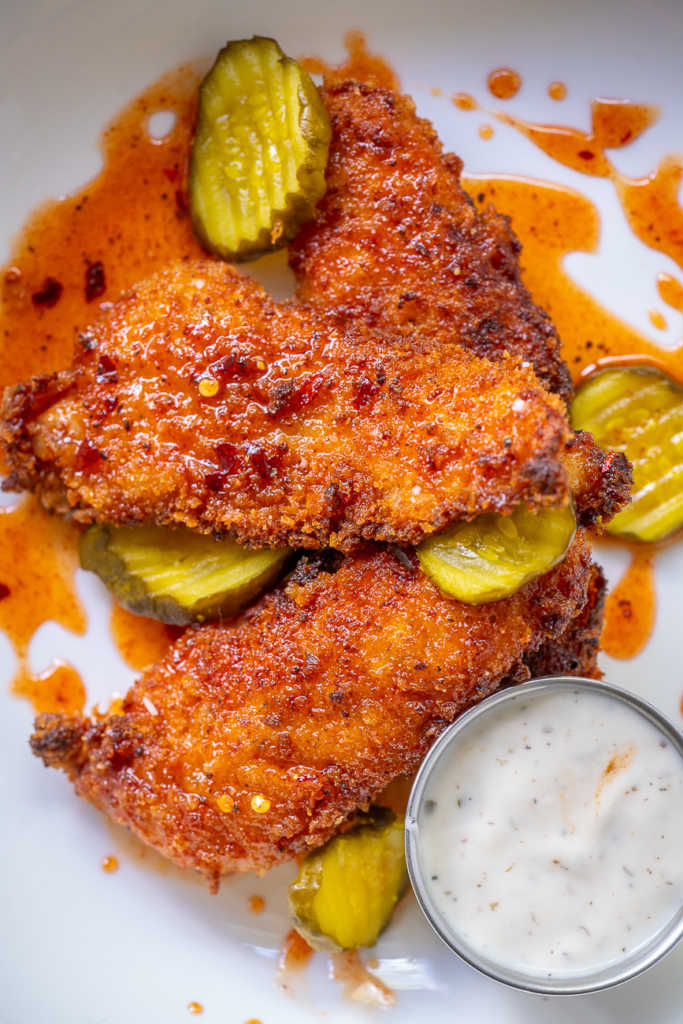 Nobody told me that you can't take risks with finger food, and having something a little sticky will get tongues wagging. Hot Honey Chicken Tenders are well worth a bit of time spent licking your fingers, you just have to keep the napkins handy! The sticky hot honey sauce is the perfect foil for juicy chicken tenders, and they aren't too hot. These tenders are a great, easy fried chicken option that most meat eaters appreciate – I guarantee they won't last long on the plate. As a side note, I have never heard anyone say that they wish their hot honey chicken tenders weren't so sticky.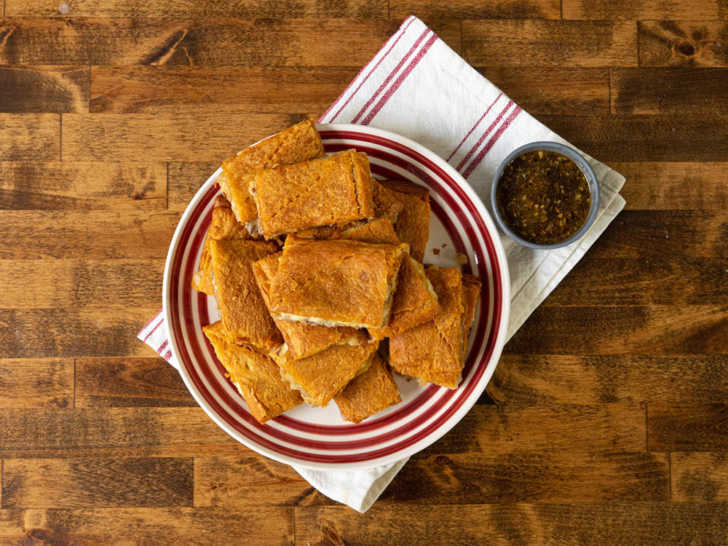 French Dip Squares start just like regular sandwiches -You've got meat, cheese, veggies, and mustard. But once you toast this sandwich and dunk it into au jus, you've got something a little bit different, and a lot more magical. If you're looking for "the item" that separates your entertainment food from the crowd, French dip sandwiches might just be the recipe! A tip for serving guests: make plenty of dip in a lot of containers (I suggest small biodegradable ramekins) to get past those pesky double dippers!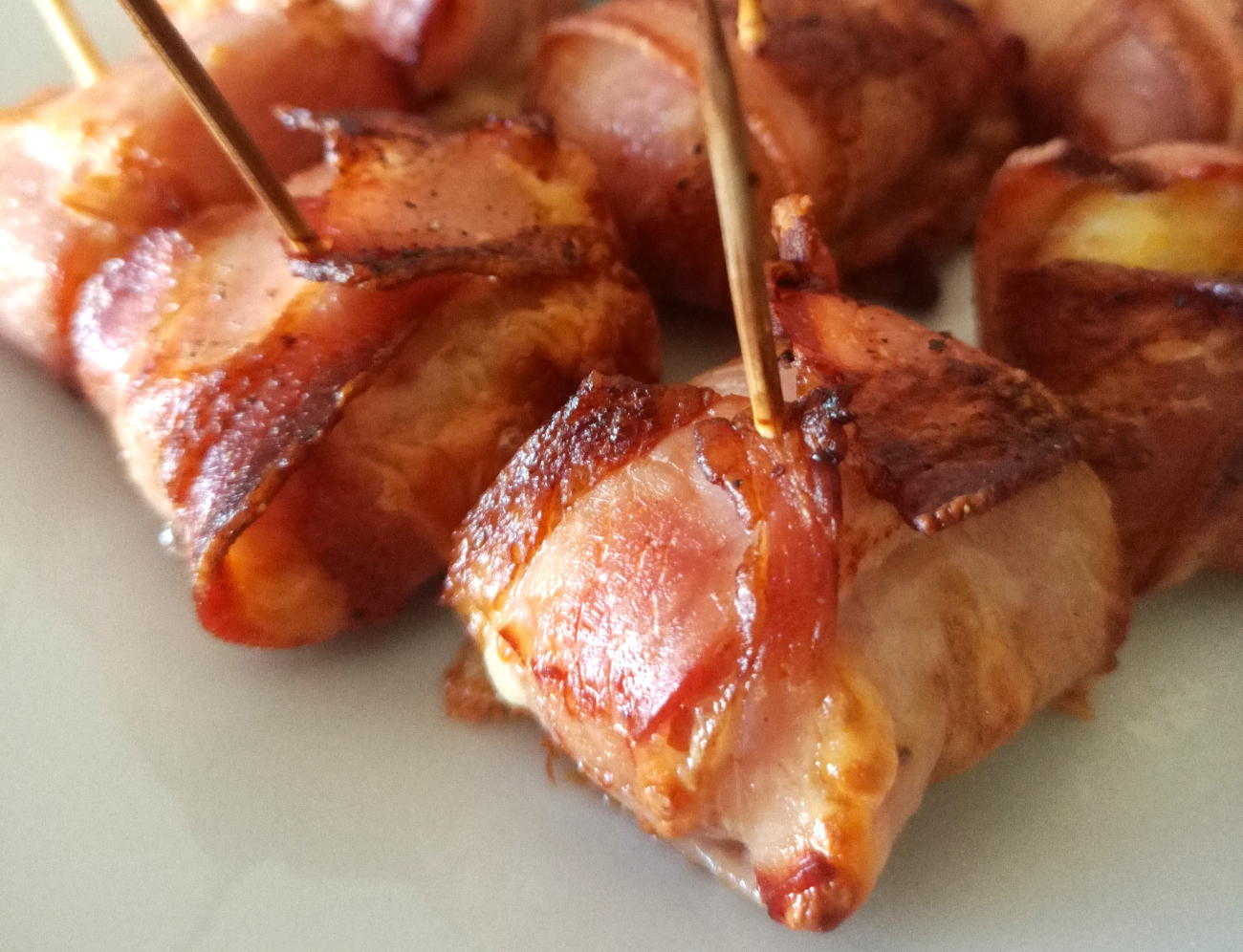 The little champions are the ultimate expression of enjoyable fun, mixing bacon, melted cheese, sriracha hot sauce, and bites of golden fried potato into a specially wrapped package. Tater tot bacon bites are the type of food fun that makes game days, celebrations, or kids sleepovers more memorable – there are never any left over! Cheesy Tater Tot Bacon Bites are not going to win any culinary awards, but they are healthier (air fried) than deep fried alternatives. Sometimes when you're relaxing it's great just to sit back and enjoy a tasty morsel of air fried happiness on a toothpick!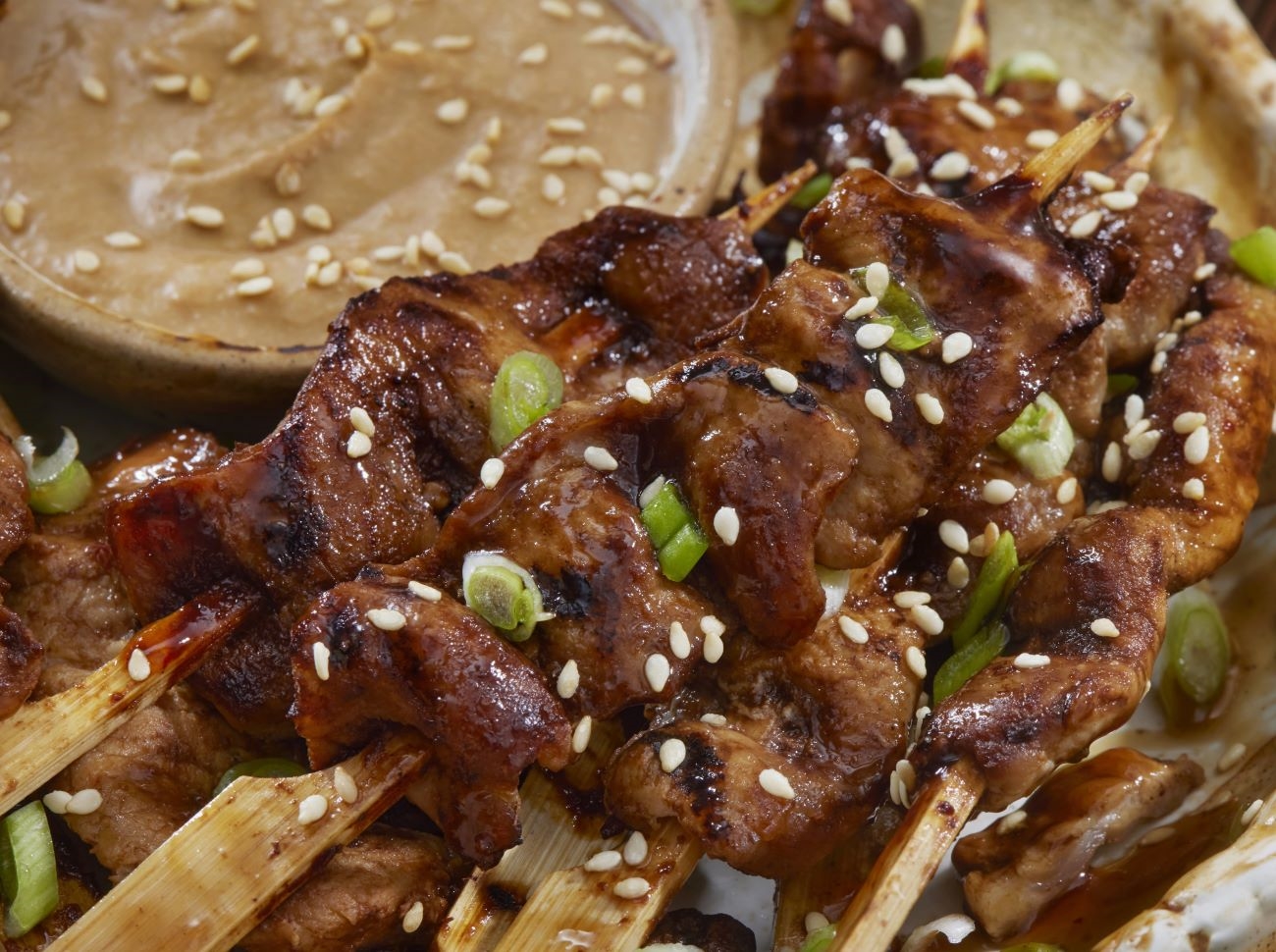 Teriyaki Pork Skewers reproduce Japanese yakitori "meat on a stick." Having been to every party, cultural event, and celebration that I could when I lived in Japan, Yakitori was ever present and always welcome. When you entertain family and friends, serving up teriyaki skewers is quick and easy on the grill or in the oven, and they taste divine when matched with a yummy, traditional Japanese sesame dipping sauce that you can make at home.
Conclusion
Feeding guests doesn't have to be scary and stressful, it can be relaxed, great tasting, and interesting, no matter the occasion. These 10 Tasty Finger Food Recipes for Entertaining are tremendous options to keep guests fed with good quality, innovative snacks that cater to a lot of different tastes. Put these dishes out for your visitors, and watch them get quickly devoured!
SKM: below-content placeholder
Whizzco for 12T