What kind of gathering would it be without some tasty appetizers and finger foods? Cheese balls have been a staple at parties since they skyrocketed to popularity in the 50s and 60s. We see them less and less these days, but I think they are making a comeback! In the spirit of holiday get-togethers, let's take a look at some cheese ball recipes to feed a crowd. There's a good mix of classic, unique, and even dessert cheese balls!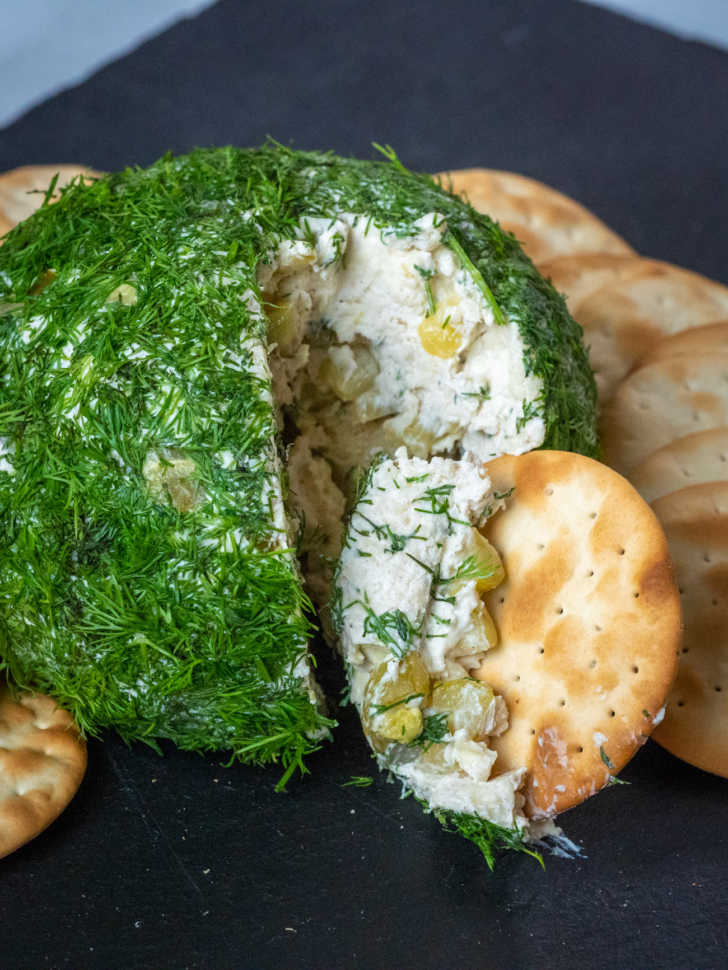 I am of the opinion that a celebration is not a celebration without a cheese ball. Some people might say the same about cake, but if you're asking me, cheese is the perfect way to celebrate any occasion and a cheese ball feels even more special. Now, you can always go with a basic cheddar concoction, but if you're looking for something a little more unique that will really wow your guests, look no further than this Dill Pickle Cheese Ball. Sure to please pickle lovers and pickle skeptics alike, it's a little tangy, a little salty, and sure to disappear fast. Get the recipe here!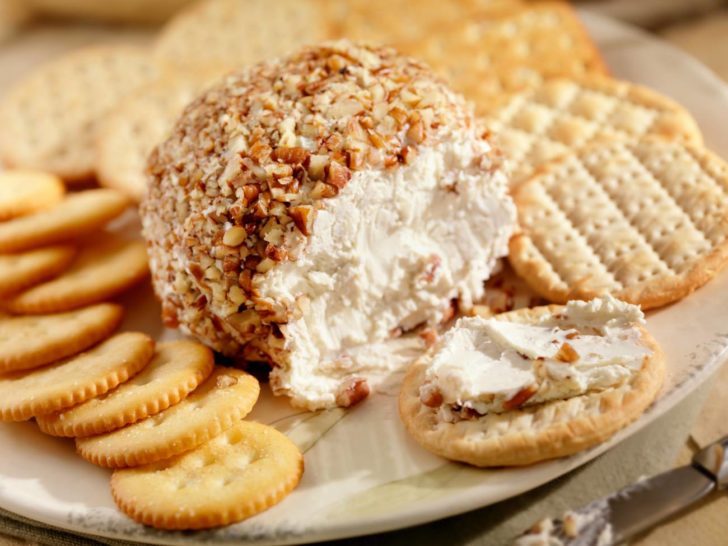 The candied pecans are downright irresistible. Sautéed in butter and brown sugar, the pecans become not only more flavorful from the act of toasting them in the pan, but become coated in a deliciously buttery sweet sauce that hardens, turning the nuts into "candy." We especially love the combination of a savory, creamy cheese next to the sweet candied nuts. We've added garlic and onion powder as well as a swirl of maple syrup to the cheese to amp up the flavor experience of our maple pecan cheese ball. Get the recipe here!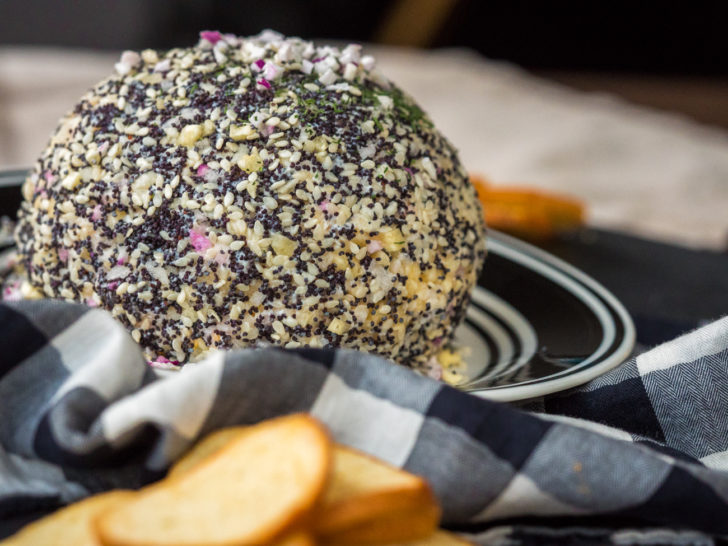 Cream cheese, obviously, sour cream and cheddar cheese make up the base of our cheese ball, but we also threw in just about everything but the kitchen sink in regards to the outer coating of this bad boy. Minced onion, dried garlic, poppy seeds and sesame seeds to name a few are what coat our beautiful ball of cheese, and trust us when we say they add. so. much. flavor. If you have other herbs or spices that you want to throw into this mix, feel free, but we think the combo we came up with tastes spot-on, just like the original bagel in all its glory. Get the recipe here!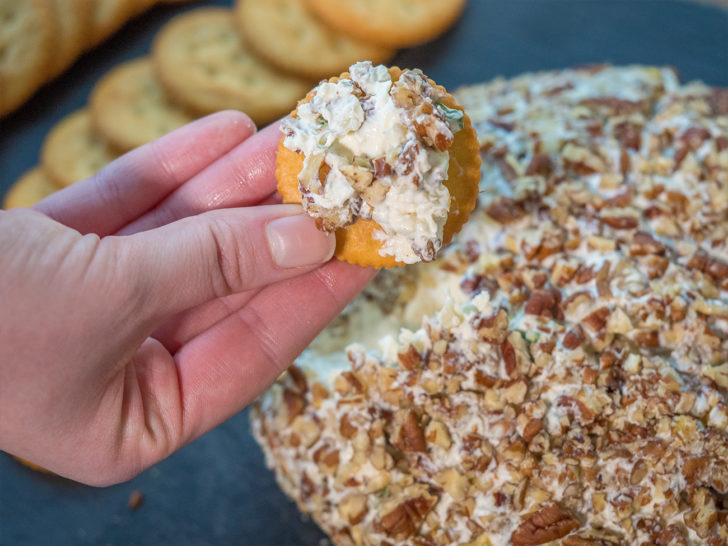 If you haven't gathered already, this tasty recipe is for none other than a pineapple pecan cheese ball. That's right, a big ball of cheese, rolled in nuts and full of flavor, that you can bring out on a platter that'll have all your guests impressed and reaching for the cheese before you can set it down on the table! We love the juicy hint of sweetness that the pineapple lends to the cheese (without being overwhelming), and the green onions and green bell peppers keep it tasting light and refreshing. There's nothing not to like about this recipe. Get the instructions here!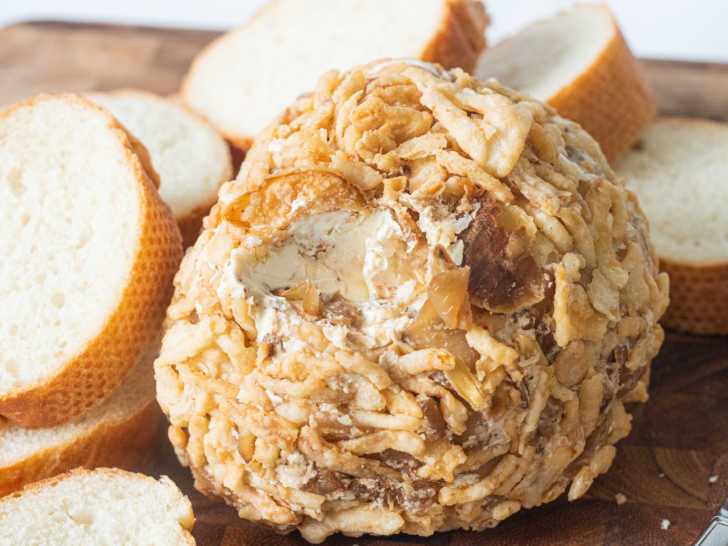 This cheese ball is a delight – salty and savory, but creamy too and coated completely in crunchy French fried onions. As you probably already know, caramelized onions take patience but not a great deal of skill, and they're the main component of anything 'French onion.' Here, we want them chopped to make for easy scoopability; stringy thin onions wouldn't work so well in a cheese ball. You'll cook the onions for a bit before bumping up their flavor with some balsamic vinegar, thyme, and salt and pepper and then letting them caramelize until they're a deep, rich brown… get the recipe here!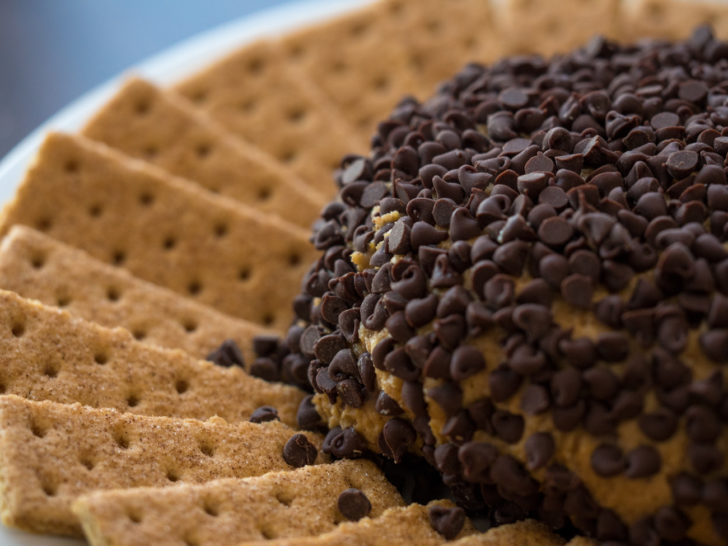 Now, if you looked at the photo and thought, that's just cream cheese and canned pumpkin and chocolate chips rolled into a ball, you'd be incorrect; there's a whole lot more packed in there than meets the eye. While those three things – cream cheese, pumpkin and chocolate chips – are in the recipe, we also use dry spice cake mix, brown sugar and pumpkin pie spice to pump more flavor into this ol' cheesecake ball. Get the full recipe here!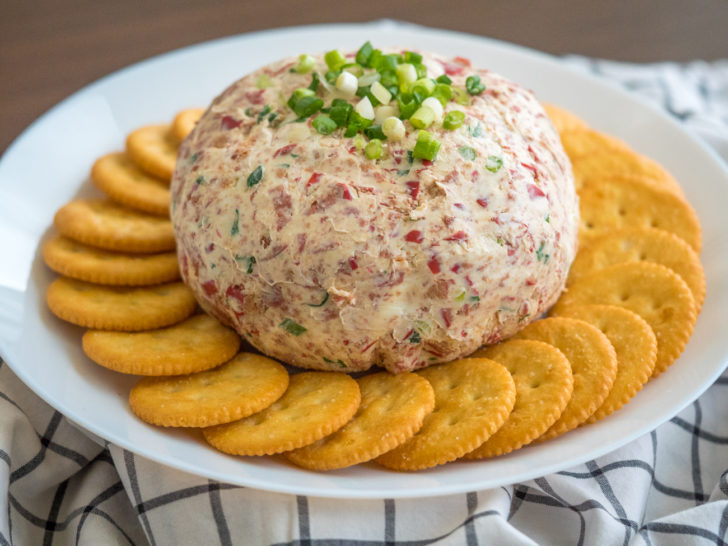 There's just something deliciously decadent about a ball of cheese surrounded by buttery crackers. It can make anytime look and feel like a fun celebration! With so much to handle in our day to day lives, it's the little moments when we make time to enjoy each other that turn yummy food into an opportunity for gratitude and good times. We want to bring that kind of party to you and your loved ones with the cheesy, meaty flavors of this Creamed Chipped Beef Cheese Ball. We know firsthand that this is a crowd pleaser – it was gobbled up the second we put it out on the table! Get the recipe here!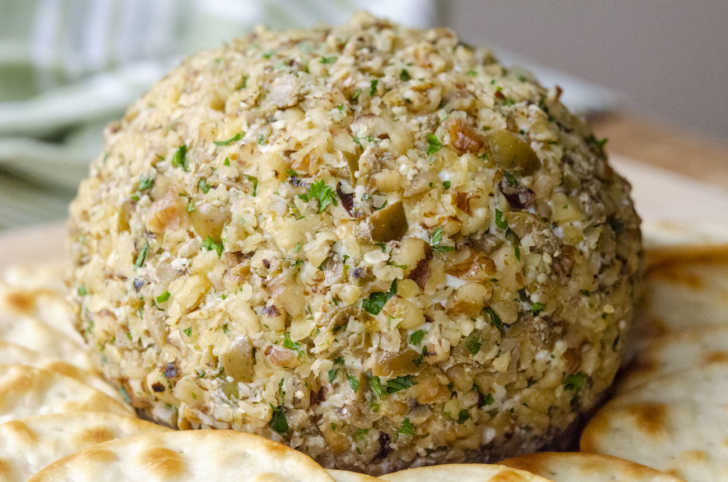 My family served the same kind of cheese ball every year that I can remember – port wine and cheddar with some sliced almonds on the outside – so imagine my surprise when I discovered that there's a whole entire world of cheese ball possibilities out there. That isn't to say that I don't love that port wine one (I do!), but it's good to branch out a bit here and there. And this Olive Cheese Ball definitely branches out! Full of green olives, fresh parsley, sharp white cheddar, and crunchy walnuts, it packs in a ton of flavor that you probably haven't come across in a cheese ball before. It's salty, savory, and sure to disappear quick. Get the recipe here!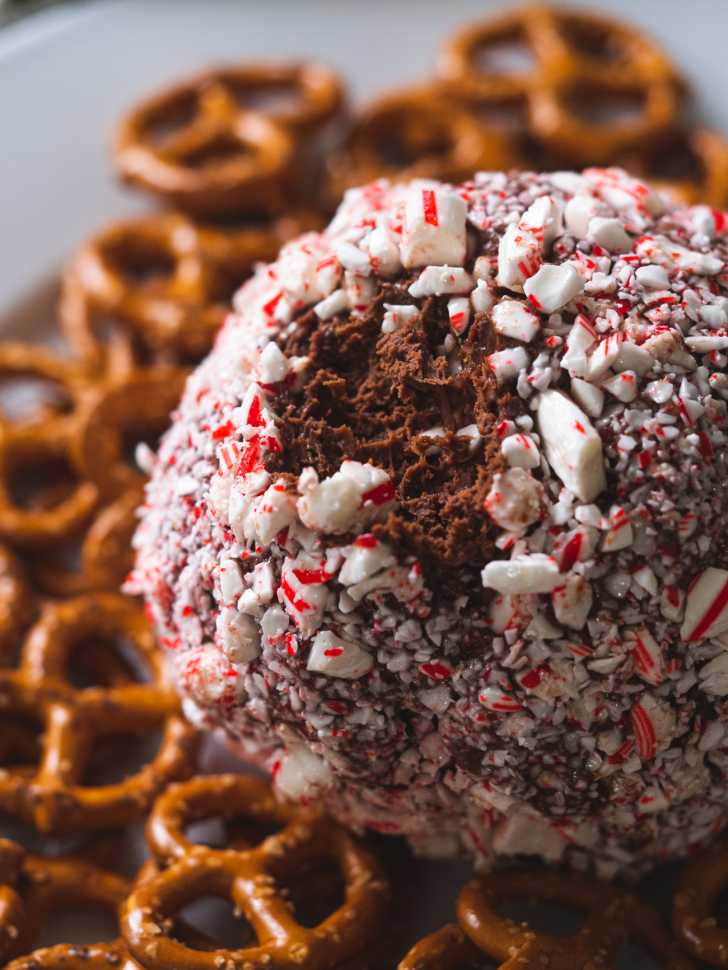 When you think of a cheese ball, you probably think of something savory… something with at least a little bit of cheddar involved. Well this particular cheese ball caters more to those with a sweet tooth. It's equally as great set out for a party spread as the savory versions, but with its chocolate cheesecake filling and crushed candy cane coating, it represents the sweeter side of the holiday season. Get the recipe here!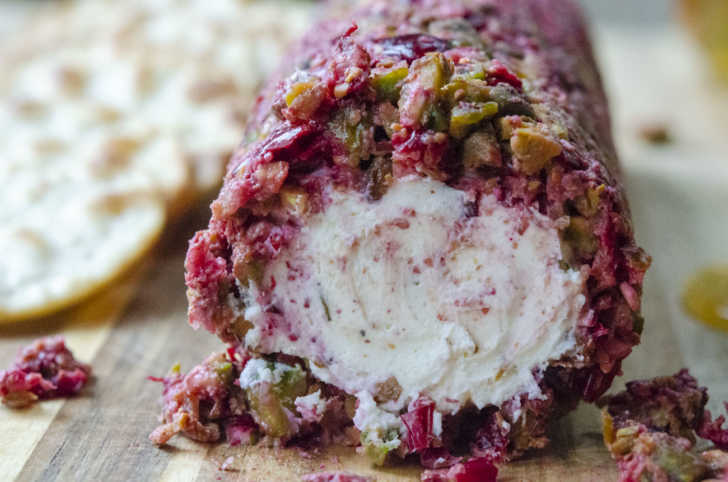 I am somewhat of a cheese enthusiast and while a wedge of brie and a hunk of baguette is generally all I need, there are times when it makes sense to kick things up a notch. Like during the holidays, for instance. A cheese ball or a cheese log always feels a bit more fitting for a special occasion and this delicious Cranberry Pistachio Cheese Log is especially festive. Made up of an herb and honey studded cheese mixture that's totally surrounded by tart cranberries and salty pistachios, it's simple to make but impressive (and delicious) to serve. Get the recipe here!
SKM: below-content placeholder
Whizzco for 12T