Trying to choose which pizza chain to order from can make you want to stress eat.
While going out for an authentically handcrafted and layered pizza may be an option, there's also the inclination to keep things simple with a classic pie, some sides, and sauces so you can settle into the couch for a movie, game, or just chill out.
For others, it may be just a matter of how far to stretch the family budget, or where to go for date night.
If you have teenagers it can be even more difficult, with picky eaters, competitive natures, and dueling tastebuds all offering their takes on what pizza to get bombarding you as you bring up the topic.
This might not settle the debate but it's fun to consider. Read on for the top ten best-tasting pizza chains in the USA, featuring a combination of classic options, and those with a more restaurant-style fare.
Which pizza chain is your favorite?
1. California Pizza Kitchen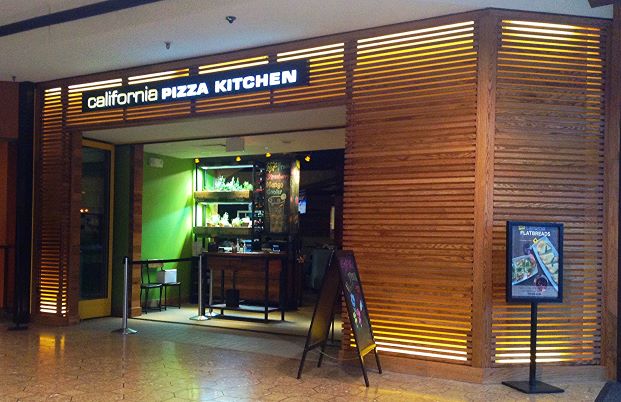 While it offers the full dining experience, from seafood and steaks to salads, California Pizza Kitchen is a winner because there's no better way to enjoy pizza than that cooked over a wood-fired kiln.
There's variety in their top quality toppings, cheeses, sauces – and dietary requirements – the bases are always prepped perfectly, and the atmosphere is awesome whether you are on a date, with your family, or celebrating a milestone.
I'm a huge fan of CPK's three crust options; handmade (when cooked in a woodfired oven there is no tastier base), cauliflower crust for the health conscious, and the thin and crispy base that lets the toppings take center stage.
Best Pie: Carne Asada (marinated steak, fire-roasted poblanos, cilantro pesto, yellow onions, mozzarella, Monterey Jack, fresh cilantro, and housemade salsa verde)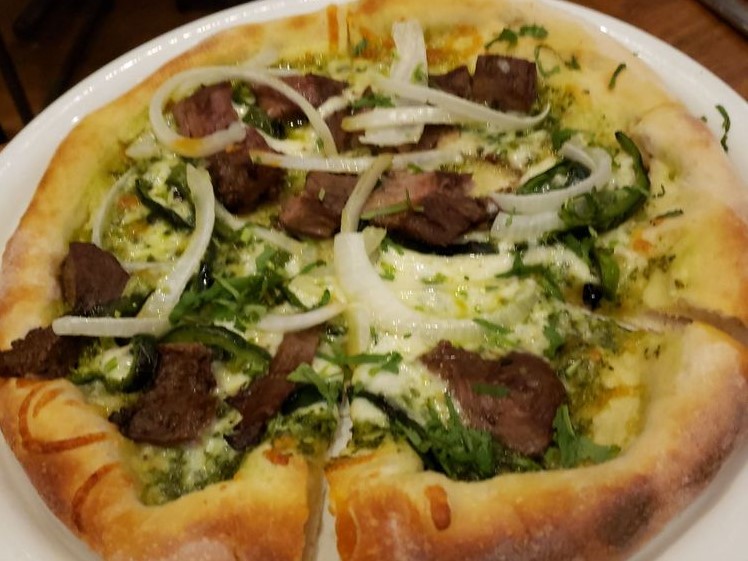 2. Pizza Hut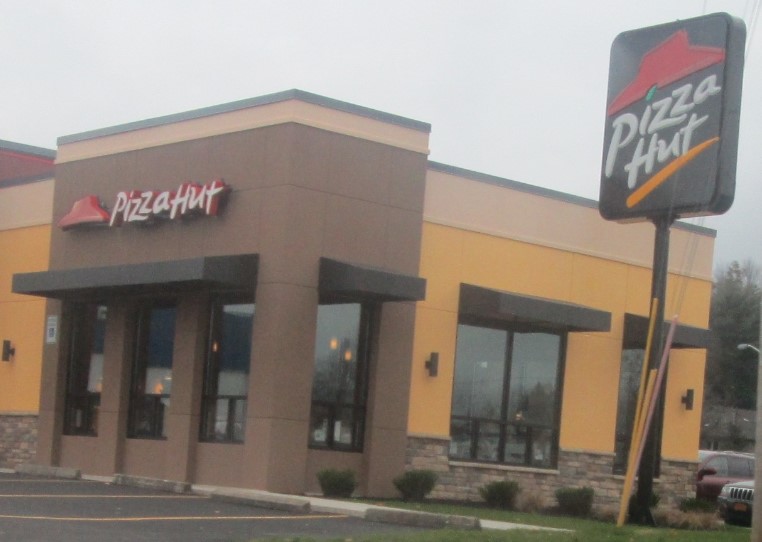 I find there is always a time and place for Pizza Hut. That time is lazy time, and that place is my couch.
Pizza Hut pizzas aren't going to wow you with anything new – however they like to change things up with interesting promotions and value deals – but there's a lot to be said for a consistent experience, where you get the taste of pies you have been eating since you were a kid (and pizza was the best treat on the planet).
Where Pizza Hut stands out for me is in the small stuff. Cheap Tuesday, Wing Wednesday, different style crusts and types of bases, mix and match options for their sides.
Pizza is arguably the ultimate comfort food – whether you are going solo or in a large group – and there are times a pepperoni Pizza Hut pie feels like the greatest food on earth.
Best Pie: Pepperoni (thin and crispy, accompanied by half a dozen boneless Buffalo Wings)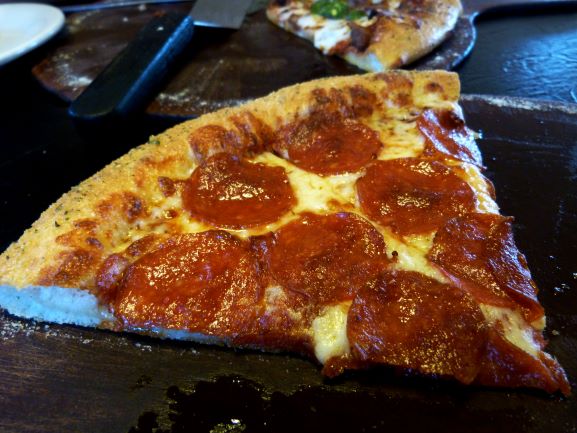 3. Mellow Mushroom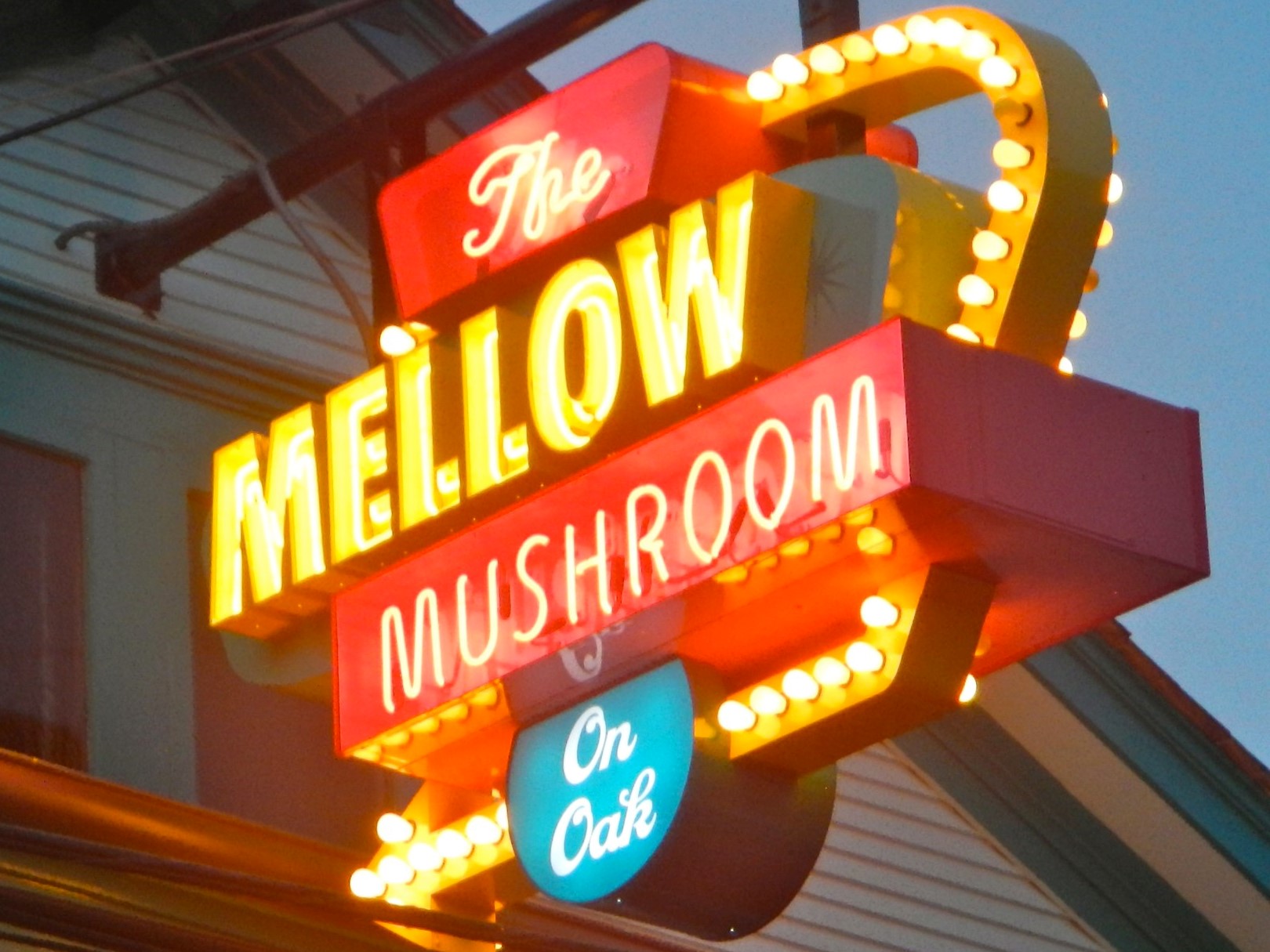 This southern style restaurant is more than just pizza, but that's what we'll focus on (although puns on hippy words are worth bonus points)!
First of all, if you are vegan or vegetarian Mellow Mushroom will be right at the top of the list. They are tasty yet health conscious for all types, yet decadent enough to feel like you are grabbing a 5am slice from the shady nightclub food truck.
If you are dining in, there's always very interesting art to take a look at, copious amounts of strange decor, and an excellent variety of craft beers and cocktails on hand to help wash down your slice.
Their pizzas meld cool toppings with stone-fired bases made with care and craft. As a one-time pizza maker myself, good bases are important to the whole pie experience.
There may be better value for money pizza options on this list, but if I can dine in, be entertained, and have a beer tap at my table, I'll always be happy to pony up for some Mellow Mushroom.
Best Pie: Wild in Havana (jerk marinated pork, ham, salami, Swiss and mozzarella cheeses, diced pickles, mayo-mustard drizzle)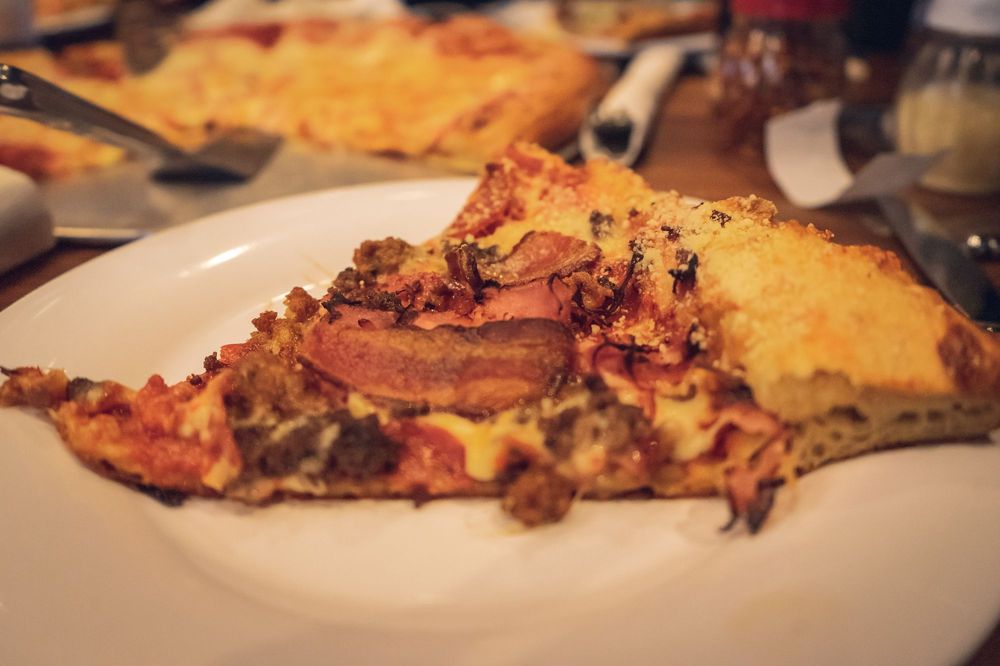 4. Domino's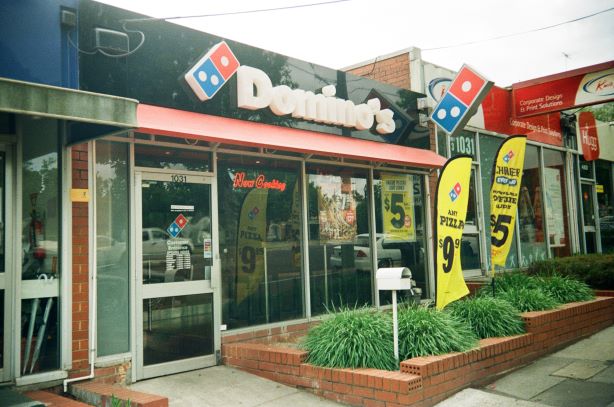 Many of the points made about Pizza Hut above are also true of Domino's; they are quick, competent, and comfortable, with plenty of options to go with alongside filling, hot pizza options.
In the end, the difference is minor (and I'm sure they vary from franchise to franchise), except that I find Pizza Hut has more toppings, better gimmicks, and a slightly tastier tomato sauce.
To be honest, I would probably fail a blind tasting comparison, but it would be an honor to take part in a competition pitting the two pizza titans against each other.
Best Pie: The Domino's Deluxe (double up on the meat with Italian Sausage and Pepperoni)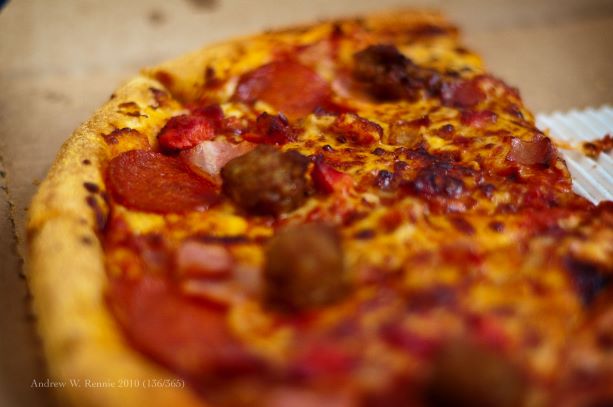 5. Marco's Pizza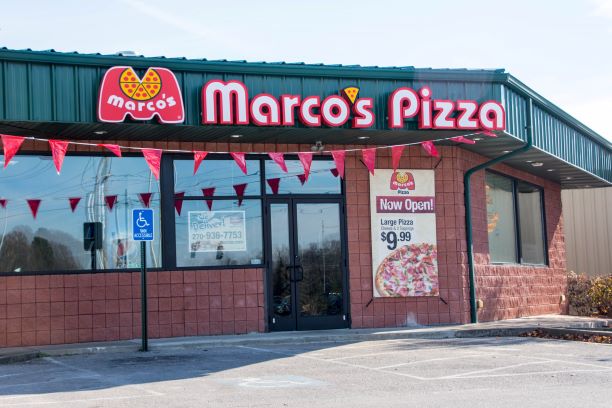 Marco's Pizza was founded in 1978 by Italian ex-pat Pasquale "Pat" Giammarco and now has more than 1000 locations across the USA, the Bahamas, and Puerto Rico.
Giammarco's famed tomato sauce – his own family recipe from Sulmona, Italy – is the lynchpin of the operation, Marco's dough is made daily using premium flour, and pies are topped with a proprietary three-cheese blend that's never frozen.
Marco's pizza offers some of the best old school pizzas you can buy, and an awesome Cheezybread. They also offer the build your own option for when you are feeling creative and were the first large franchise to make pizza bowls a menu staple.
Best Pie: White Cheezy (bacon, onions, sliced tomatoes, garlic parmesan sauce, three cheese blend, feta
6. Giordano's Restaurant and Pizzeria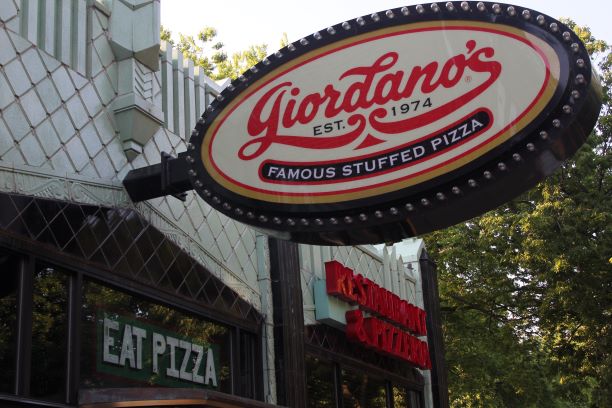 It's been more than 13 years since I last had a Giordano's Pizza, but I still remember the sausage, cheese, and sauce all bundled into a delicious deep dish pie, washed down with a Sierra Nevada Pale Ale.
I ate at the restaurant bar after lining up for a bit, and there was a Cubs game on (they lost). It was the perfect pizza fuel before a night at Bo Diddley's House of Blues.
There are not a lot of locations outside of Chicago, but they have a dedicated following among deep dish fans and transplants from the neighborhood. Also, if you aren't really up for pizza there are plenty of other quality menu items to keep you happy.
Also, Giordano's will send you their pizzas if you aren't close to a physical location!
Best Pie: The Classic Deep Dish (sausage, mushrooms, green peppers & onions)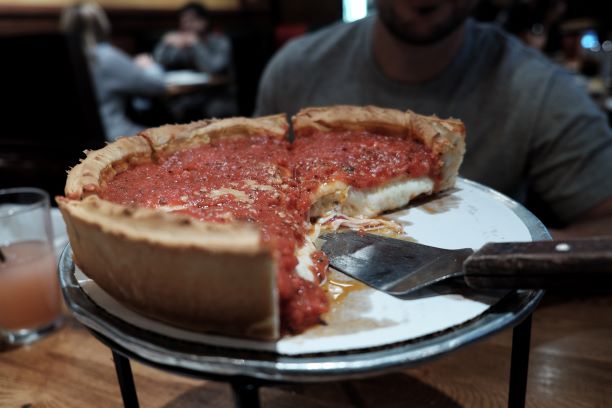 7. Little Caesars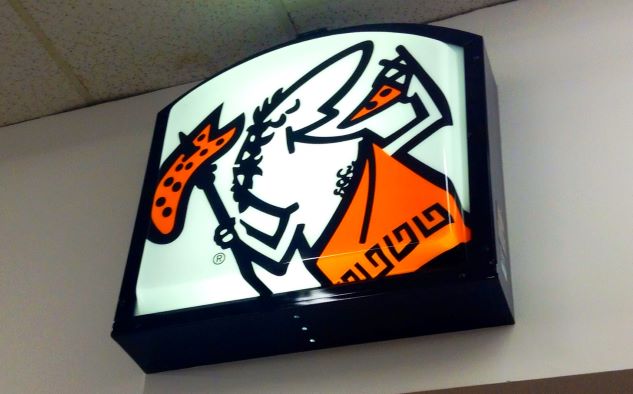 Little Caesars does a brilliant job of keeping their pizza price affordable yet not skimping on the trappings.
Paying as little as $6 for a pie is exceptional value.
The crusts, sauce, and toppings are simple, combining to hit the spot efficiently. Little Caesar's wide availability also means you know what you are getting every time you place an order.
I'm also a big fan of the wide array of Little Caesars dipping sauces on offer, you can grab a few to mix and match with your pizzas and simple sides.
Best Pie: 3 Meat Treat (sausage, pepperoni, bacon)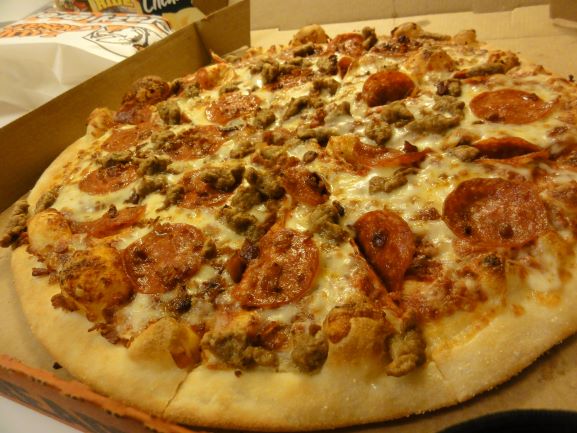 8. Papa John's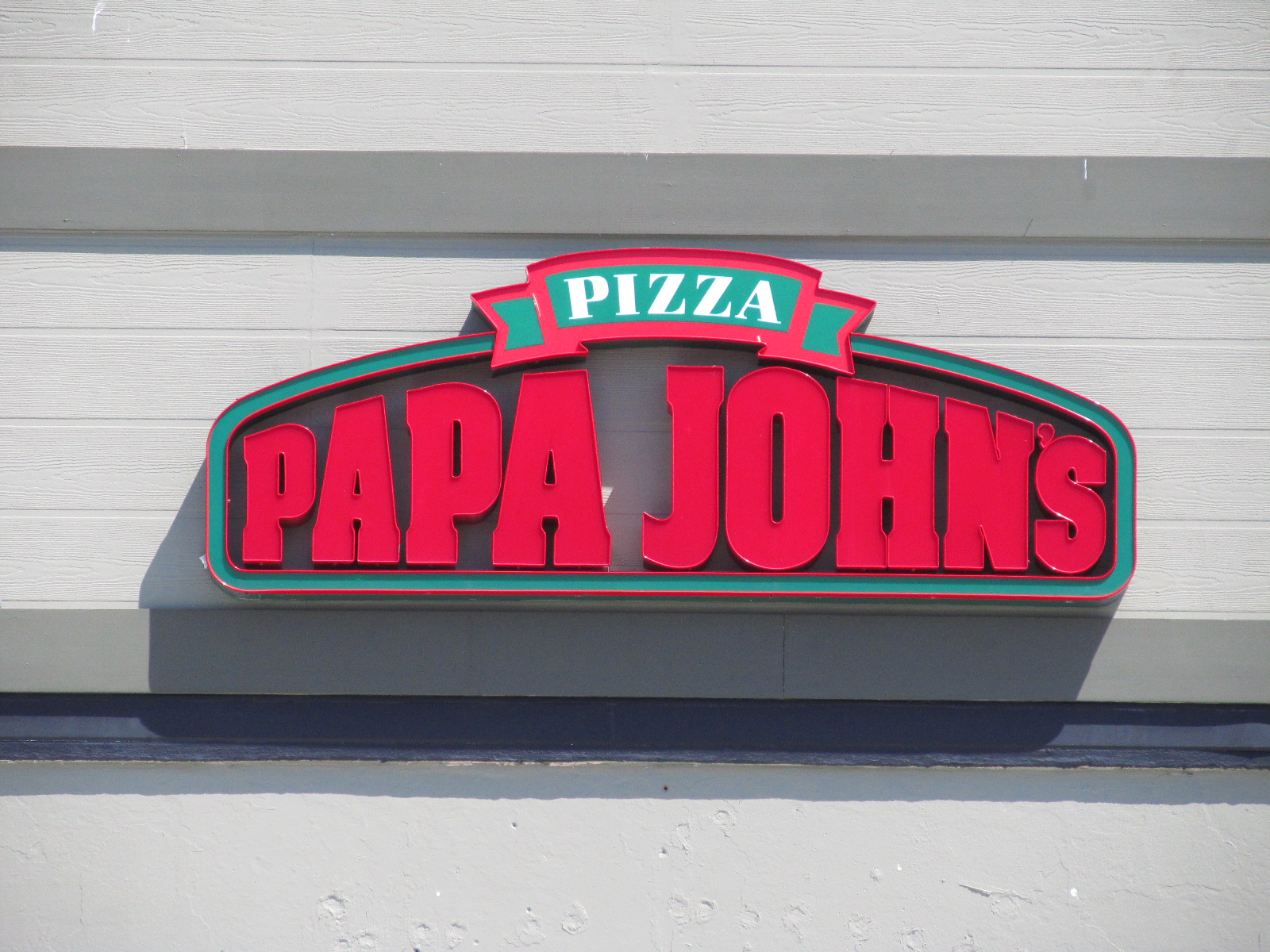 While founder "Papa John" Schnatter nearly sunk the empire he created (leaving the company in 2017 after a string of incidents), it's a testament to the pizza chain's quality that they got through the mountain of bad publicity.
They've got some funky options. I'm a big fan of the Papa John's Alfredo sauce, and any brand offering up a six cheese blend on their pies knows how important cheese is to making hungry people happy.
Papa John's also has a good range of sides and sauces to complement their pizzas, making them a great Game Day choice, or for an impromptu family movie night.
Best Pie: Chicken Cordon Bleu (Spinach alfredo sauce, grilled chicken, Canadian bacon, fresh-sliced onions, six cheese blend of mozzarella, parmesan, romano, asiago, fontina, and provolone)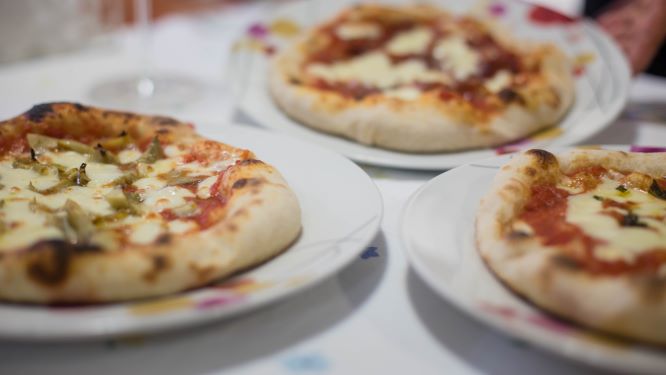 9. Old Chicago Pizza and Taproom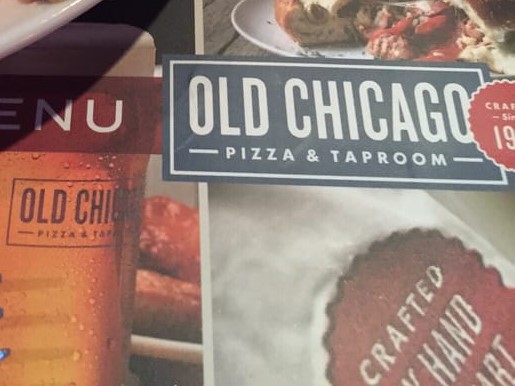 Old Chicago was born in Colorado during the mid-'70s, the store's vibes influenced by the Windy City of pre Prohibition 1920s.
In contrast to other chains on this list, the key to Old Chicago Pizza and Taproom is the dine-in experience (and the 110+ beers available) that focuses on the ability to congregate comfortably with friends and family over a few pies.
There are fewer locations than many in this collection, but if you want a 'proper' restaurant dining experience that includes menu options outside pizza, calzone, and the fantastic Sicilian Pepperoni Rolls, there's ample choice for every type of diner.
Best Pie: The Italian Grinder (seasoned beef, salami, pepperoni, sweet Italian sausage, red onions, roasted garlic & red peppers, finished with sliced pepperoncini)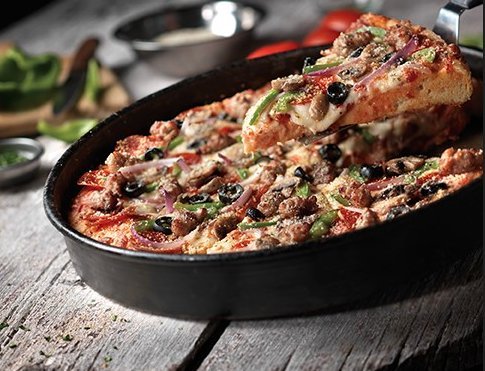 10. Cici's Pizza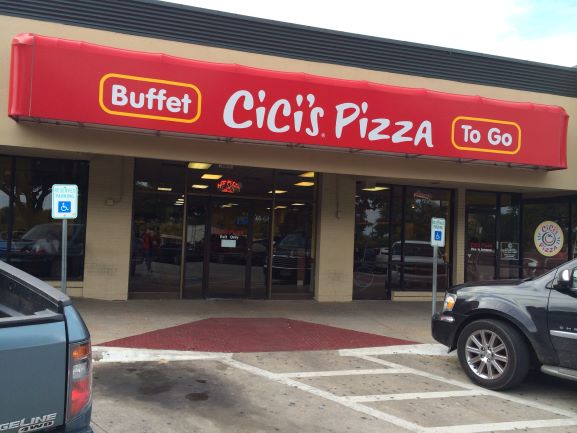 Back in the day, the highlight of every school excursion was a trip to the buffet and rigorous pizza slice challenges, where heroes were made and tall tales became legends.
Big time in Texas, Cici's pizza has more than 30 different types of pie and a killer buffet for you to fill your boots.
While not part of the buffet, you can get wings and sauces too – they are a great tasting and inexpensive option if you or a family member are not feeling excited about pizza.
There are nearly 400 locations of Cici's, the majority of which are in Texas, and it's best known for its pizza buffet, which boasts fresh-baked pizza as well as pasta, soups, salads, and desserts.
Best Pie: Mac & Cheese Pizza, which is exactly what you think it is!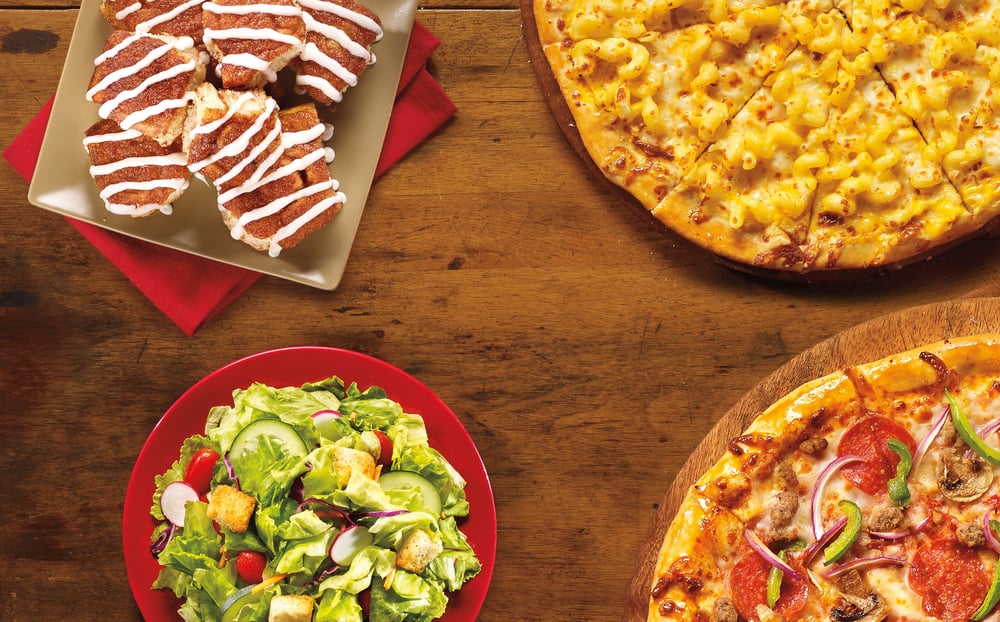 Conclusion
No matter the mood I'm in, or the situation, I'm never one to say no to a piping hot pizza.
Pizza is one of those foods where you can try twenty different types from twenty different shops, and like all of them. The brands on this list are big chains for a reason, with great tasting food at the center of their business model.
In fact, this entire story is making me hungry. I think it's time for pepperoni and a rest!
SKM: below-content placeholder
Whizzco for 12T