Once upon a time, weekends meant buying tickets for carousels and wooden roller coasters, the biggest and best being on New York's Coney Island. According to the National Amusement Park Historical Association, the turn-of-the-century hosted more than 2,000 parks around the United States — a demand that coincided with the growth of the railways as owners brainstormed ways to foster weekend demand.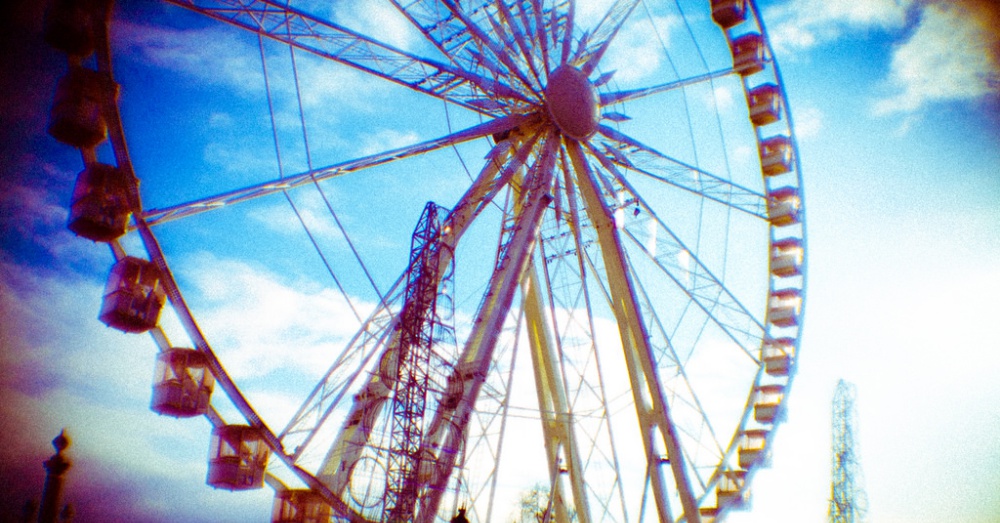 As such, "trolley parks" were built at the end of the lines, thus incentivizing passengers to buy weekend tickets and transforming each park into a recreational playground. The 1920s were the golden age for amusement parks, though their popularity would be short-lived.
The coming Depression, World War II and outbreaks of fire would cause many amusement parks to shutter, while new inventions like automobiles and movies competed for young America's attention. According to NAPHA, only 13 of America's original amusement parks would reach their 125th birthday. An even smaller number are still open today, but those that remain provide a classic take on good, old-fashioned fun.
Buckle up for a roller coaster ride down memory lane!
10. Coney Island, New York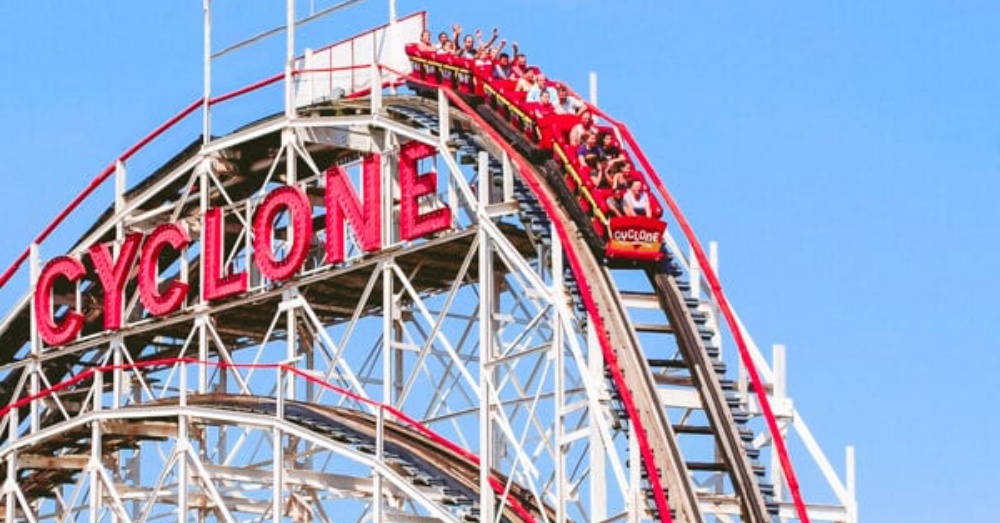 This Brooklyn atoll is basically where America's obsession with amusement parks got started, as three competing firms – Luna Park, Dreamland, and Steeplechase Park – rolled out a series of novelty carnival rides, many of which would go on to be replicated across the country. Of these was the Switchback Gravity Pleasure Railway, which is widely regarded as America's first roller coaster, opened in 1884.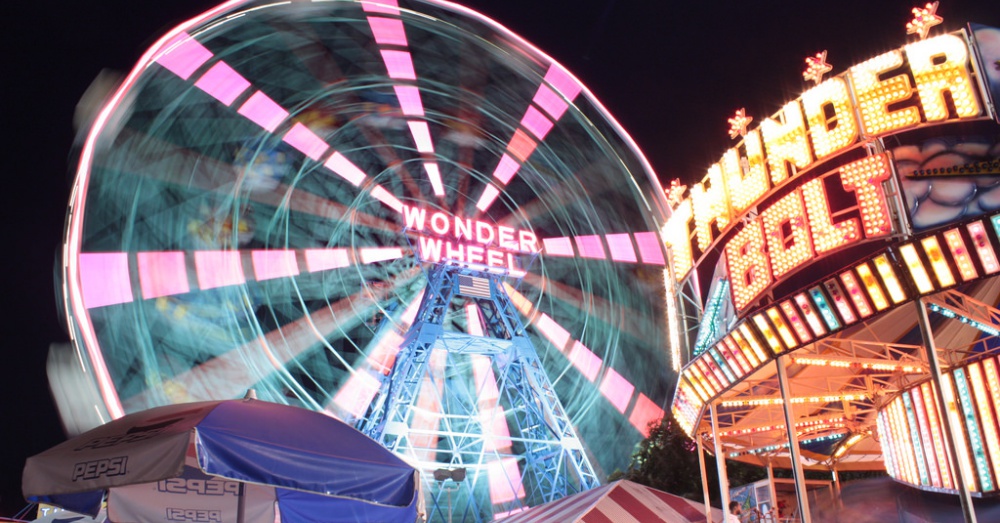 This ultimately paved the way for the Cyclone, which remains one of the country's oldest wooden roller coasters since debuting in 1927, even making the national registry of historic landmarks. Once the country's largest entertainment zone, Coney Island drew millions of visitors per year from the late 1800s to the outbreak of World War II.
[sc name="content-ad-horiz-1″]
Which amusement park and dance hall hosted an up-and-coming Frank Sinatra?
9. Lake Compounce, Connecticut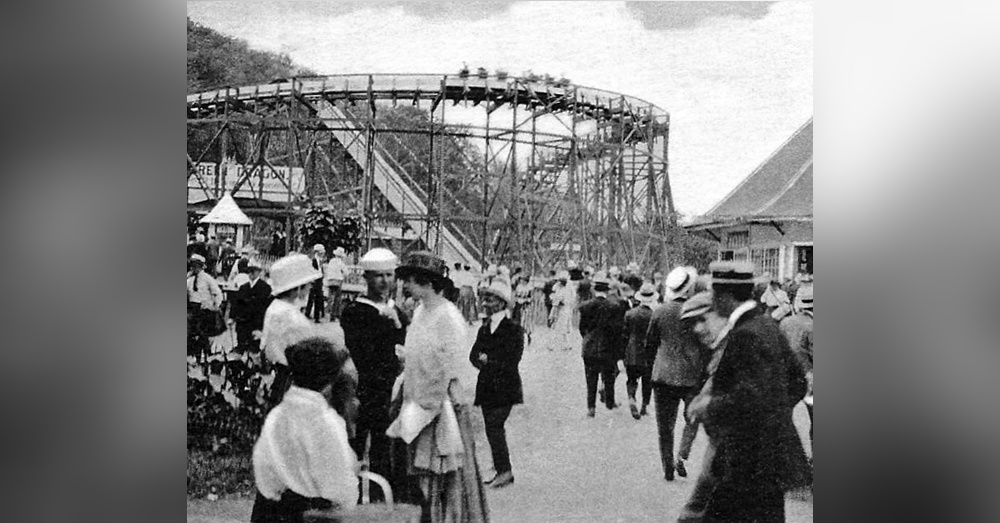 Named for a native American chieftain, America's oldest continuously-operated amusement park first earned renown in 1846, when thousands of spectators came out to watch a scientist explode a floating raft filled with gunpowder. This inaugural event was apparently a bit of a bust, but it did inspire the owner to make better use of his idyllic lakeside location.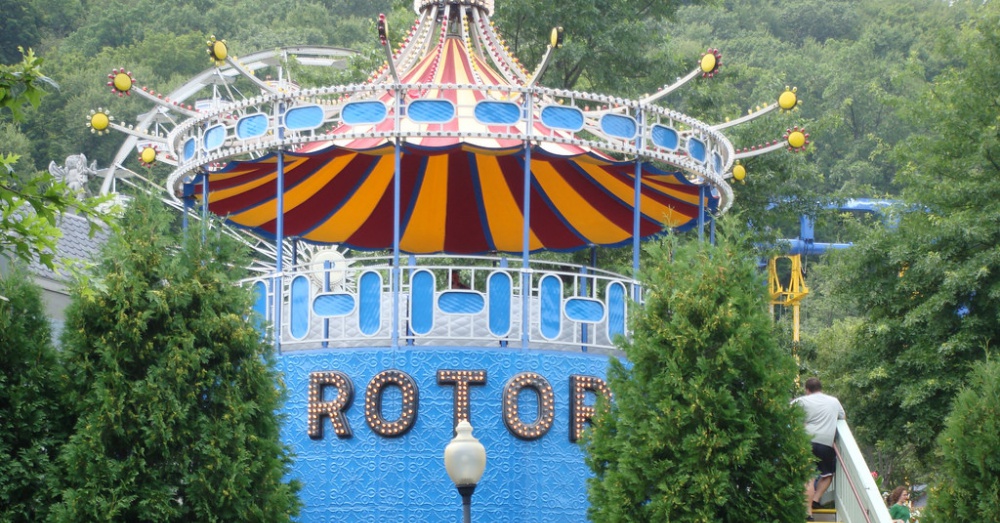 Lake Compounce eventually grew into a bustling mixed-use space filled with paddle boats, a casino, carousel, and carnival rides, including the Boulder Dash, which still ranks among America's top wooden roller coasters. In its heyday, the amusement zone was also a musical hub with a healthy roster of Big Band concerts. In 1941, 5,000 people showed up to dance to songs by an up-and-coming artist known as Frank Sinatra.
Which amusement park was originally named for Chicago's 1893 World Fair?
8. Lakeside Amusement Park, Colorado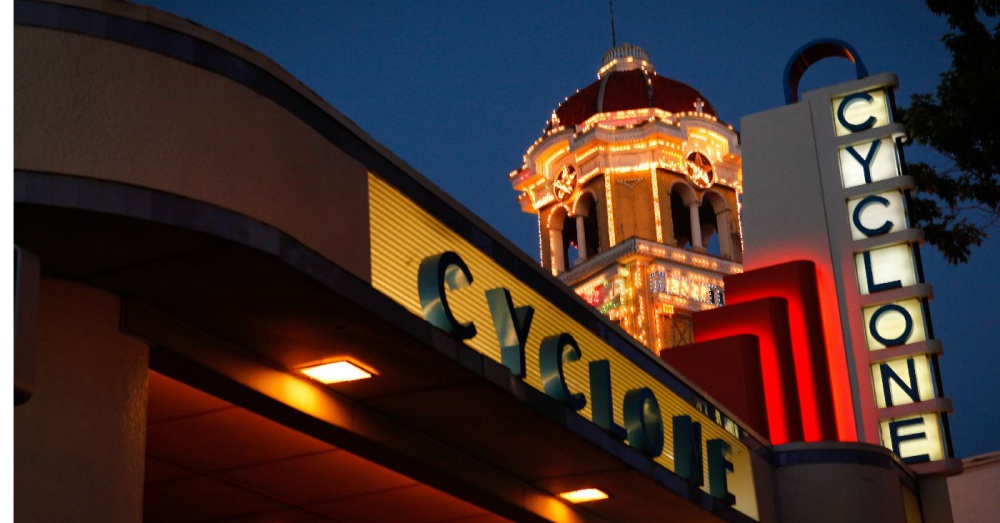 Once widely-known as the "Coney Island of the West," this Denver-adjacent park's original name, White City, was inspired by the Chicago World Fair, which also featured the world's first Ferris wheel. (Lakeside wasn't the only theme park to take its name from the Windy City's coup d'état, but over a century later, it's the only one still in operation).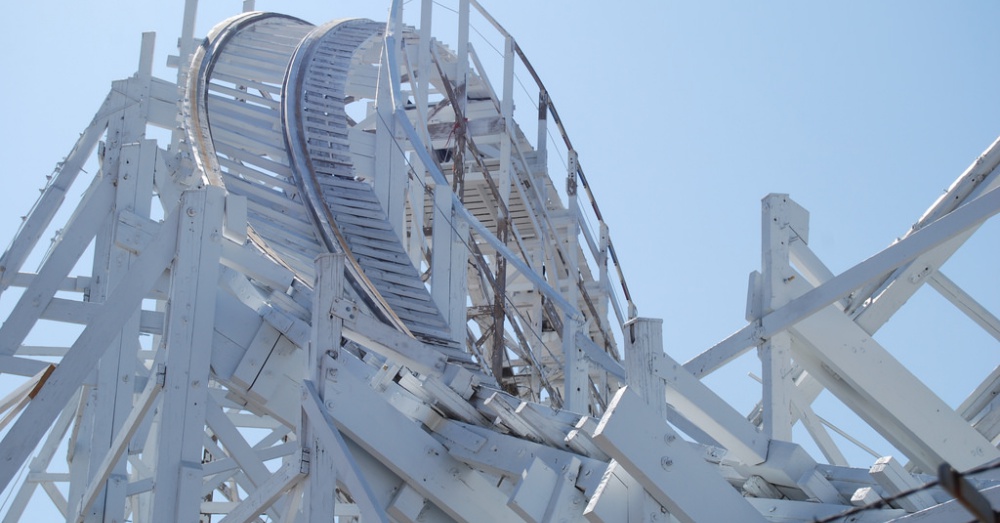 Lakeside's 1908 debut drew a crowd of 50,000 people, and today still boasts some classic rides, including a Cyclone, a miniature toy train and the Wild Chipmunk, a steel track roller coaster known for its sharp drops and switchback turns.
[sc name="content-ad-horiz-2″]
Which West Coast amusement park was inspired by somebody from Coney Island?
7. Pacific Park, California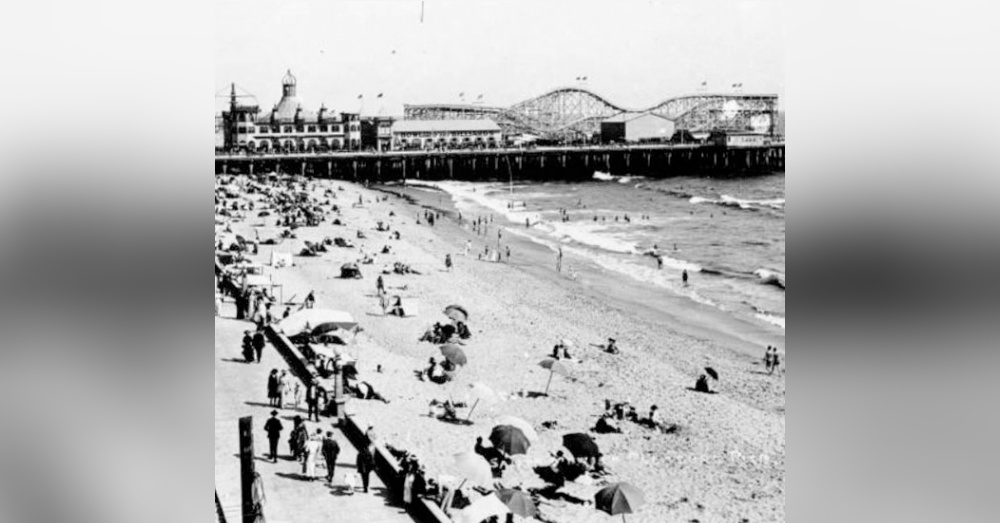 Upon opening in 1909, this Santa Monica landmark drew thousands of visitors to its unique seaside promenade – including some of the players involved in remaking Coney Island. Upon building the Brooklyn's amusement center's first carousel, a man named Charles Looff saw such potential in the fledgling CA project that he rushed to build his own pier, Pacific Park, and promptly fill it with a rollercoaster, fun house and merry-go-rounds.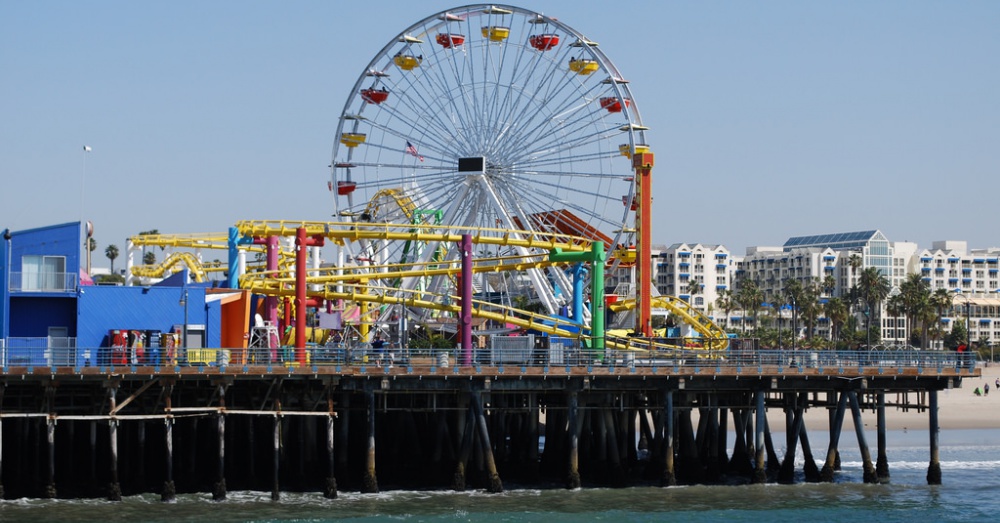 Looff's pier was the bees knees throughout the 20s, though subsequent decades would see a significant drop in popularity, so much so that the city opted to demolish both landmarks. This prompted residents to rally, so much so that both piers – and the carousel — weren't just saved but named as Los Angeles County Historical Landmarks.
Which Midwestern state became an unlikely turn-of-the-century playground?
6. Bay Beach Amusement Park, Wisconsin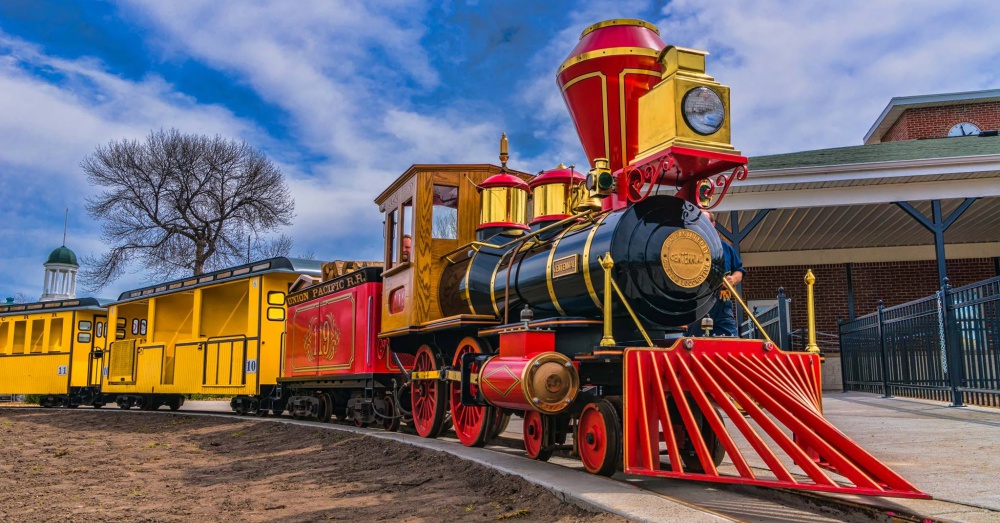 Now one of just 13 amusements parks to reach 125 years of age, this Wisconsin landmark's longstanding success was anything but certain. The park was founded in the late 1800's with a dance hall, bathhouse and bar, though the mosquito-infested swampland kept many visitors at bay.
[sc name="content-ad-horiz-3″]
This started to change upon construction of a 570-foot dock, public swimming and a wooden roller coaster, built in 1901, that ushered in even more carnival rides, helping Bay Beach transition into a bona fide amusement park.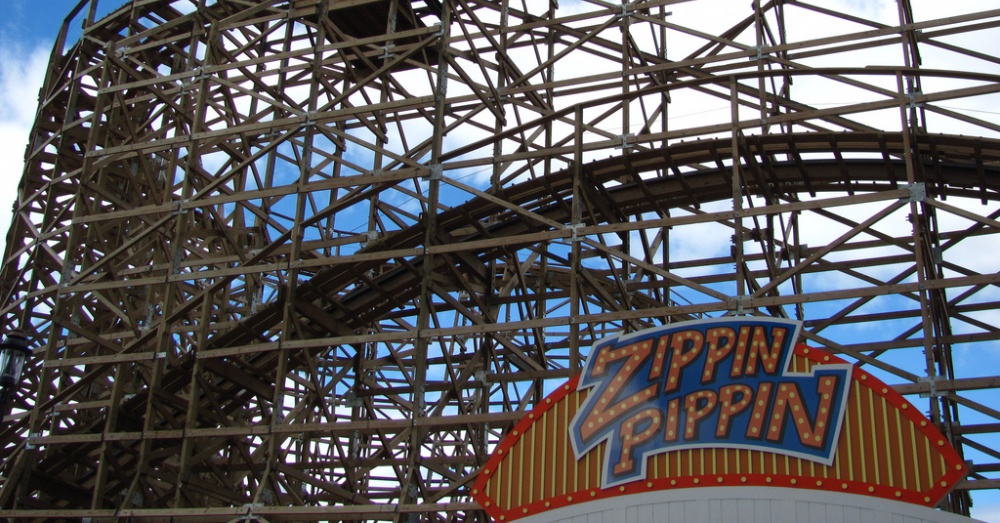 Today, Bay Beach still offers a number of classic attractions, including a Ferris wheel, bumper cars and — most importantly — turn-of-the-century pricing. It's still free to get in and tickets only cost a quarter. Even the most expensive rides still cost just a dollar.
Which amusement park was named a National Historic Landmark?
5. Kennywood, Pennsylvania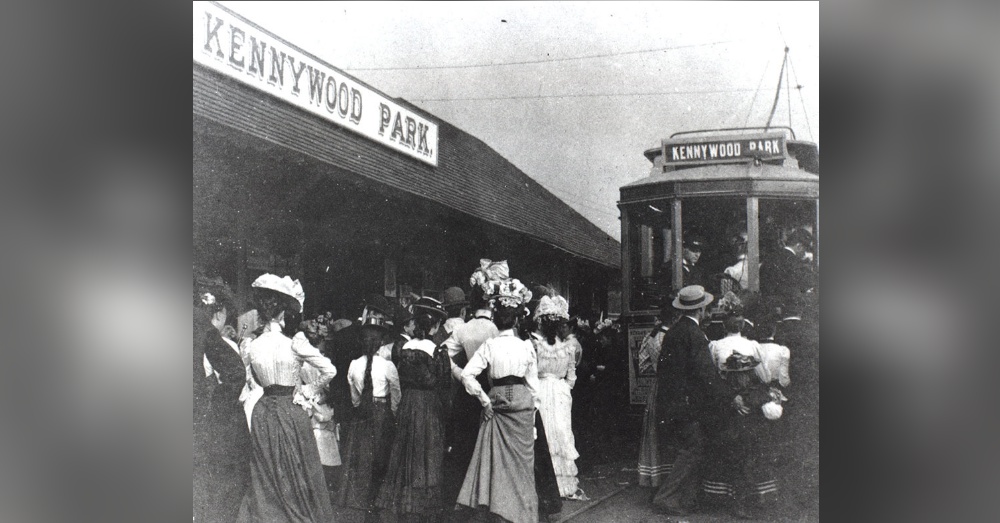 Originally opened in 1898, this delightful Pittsburgh-area amusement park still boasts three roller coasters that date back to the 1920s. The site was originally conceived as a trolley park, or a form of corporate entertainment for local railway workers and their families.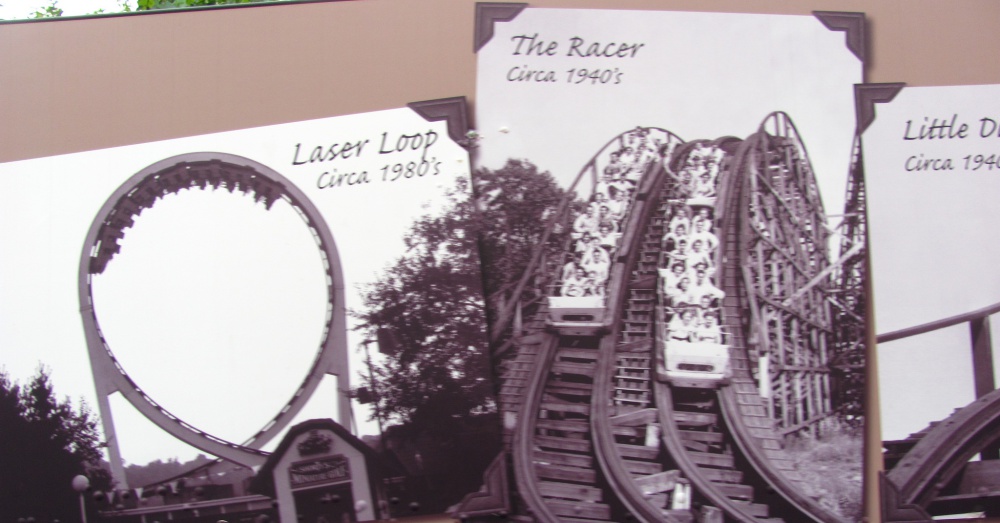 In time, Kennywood grew into a full-fledged amusement park with roller coasters, water rides, a dance hall, fun house, swing bands, and one of the era's largest swimming pools. The Great Depression would temporarily stifle expansion, but Kennywood still managed to preserve its unique mix of modernity and nostalgia, so much so that the park was named a National Historic Landmark in 1987.
Which amusement park briefly shuttered upon the advent of automobiles, only to be rescued by a local entrepreneur?
4. Canobie Lake Park, New Hampshire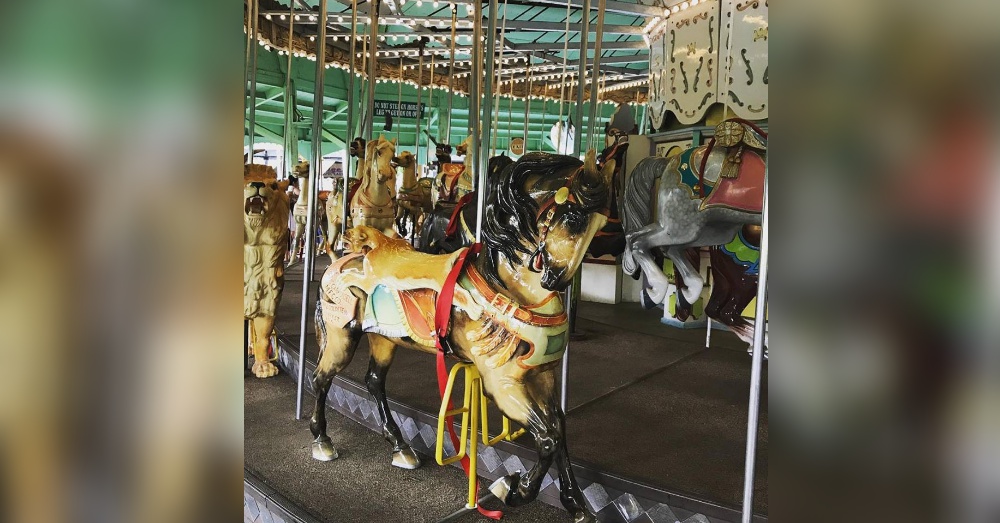 This entertainment zone was founded, like many amusement parks, at the height of the trolly boom in 1902, which made it easier than ever for people to travel. The advent of automobiles would ultimately depress ticket sales, so much so that the park collapsed, only to be rescued by new owners who incorporated new rides, roller coasters and a thriving dance hall that would host everybody from Duke Ellington to Aerosmith.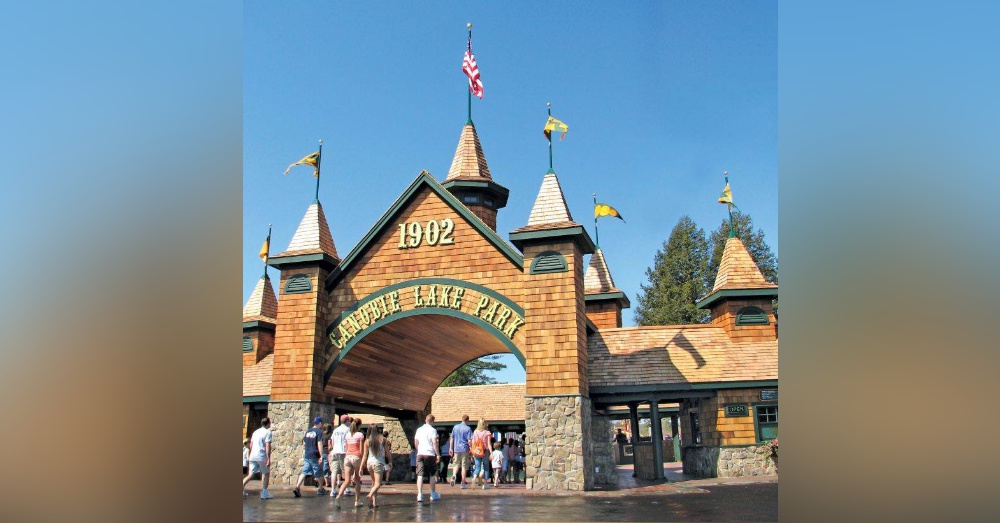 Once again, the park is once again under new ownership, though leadership is determined to bring this classic park into the modern age while preserving classic elements of nostalgia.
[sc name="content-ad-horiz-4″]
Where is the country's third oldest theme park?
3. Idlewilde, Pennsylvania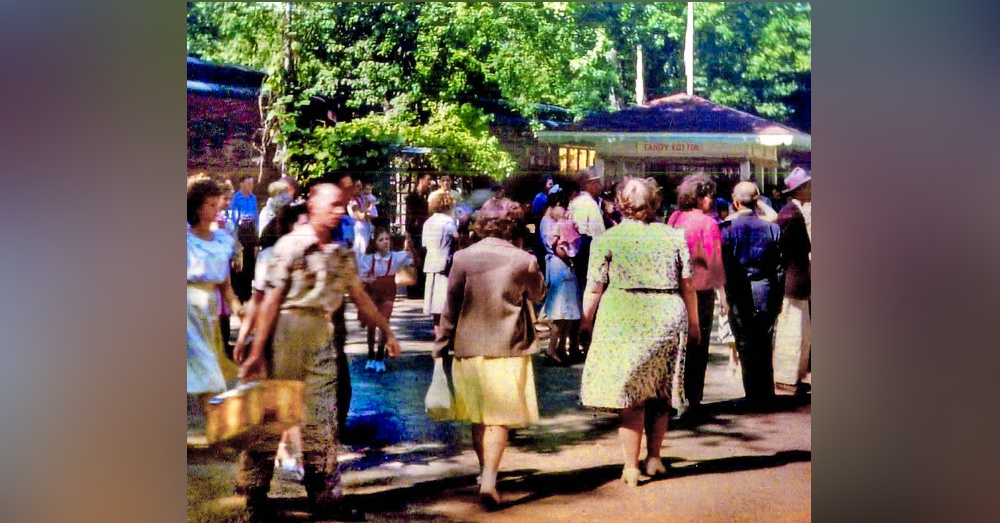 Back in 1878, a rural landowner and a railroad owner teamed up to create a recreational picnic area easily accessible by nearby towns. The area was outfitted with campsites, picnic tables, and even an artificial lake for fishing and boating; within years, pavilions, bandstands and other rides, including a 3-row carousel, had been incorporated into the growing park.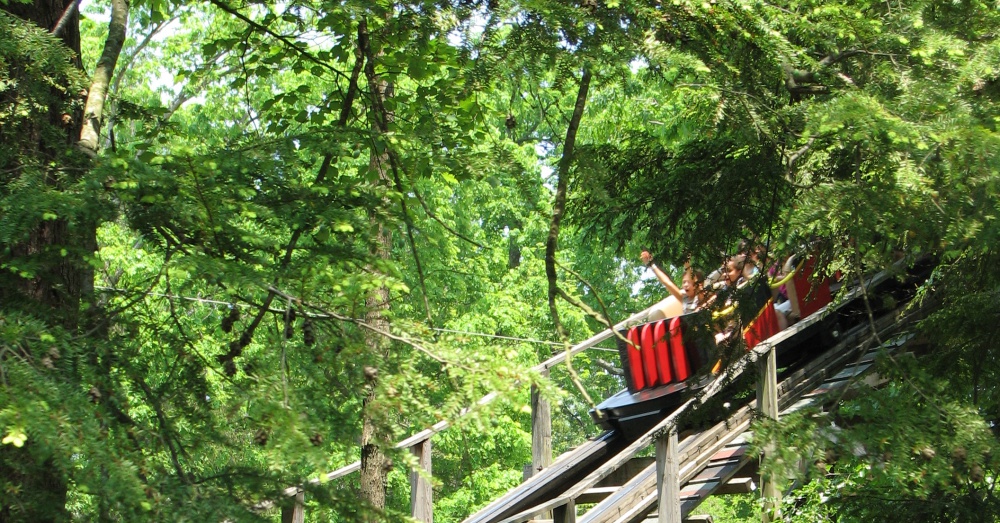 Nowadays, Idlewild isn't just considered Pennsylvania's longest-running theme park, it's also the third oldest nationwide, with a wooden roller coaster that's popular as ever.
What was the second park added to the U.S. Register of Historic Places?
2. Rye Playland, New York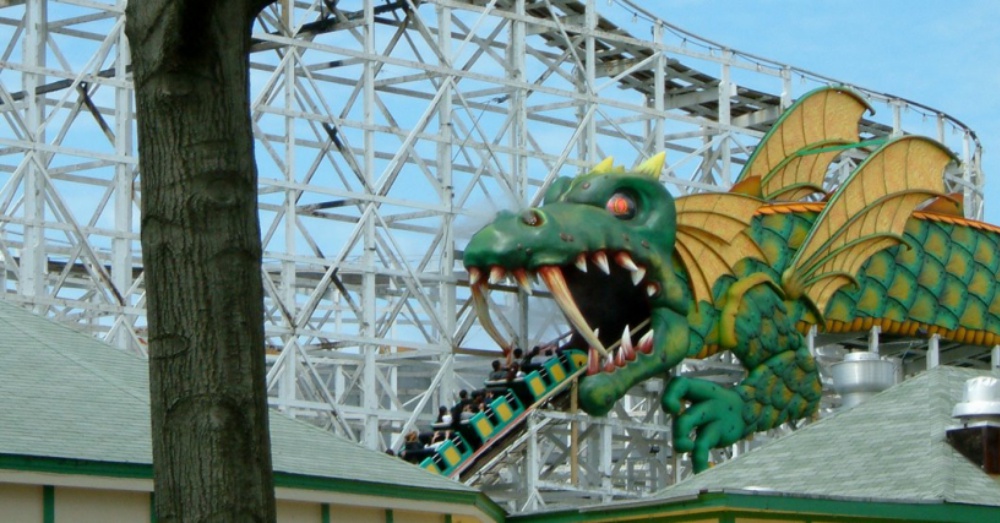 Opened in 1927 in Westchester, New York, the only other U.S. amusement park listed on the National Register of Historic Places is awash in sweeping Art Deco-style. Seven of the rides here predate 1930, including the Dragon Coaster, a wooden roller coaster that serves as the park's main attraction and mascot.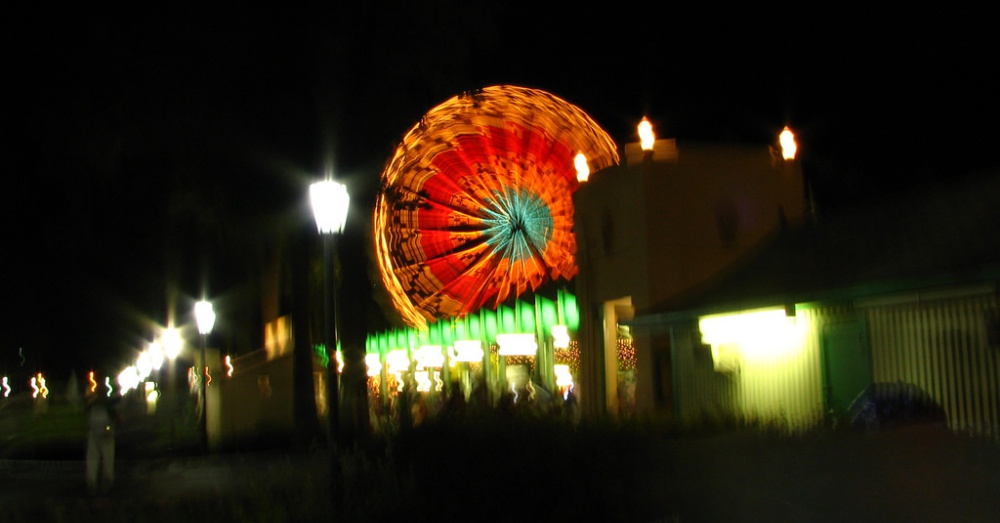 Attractions also include a beach, pool, ice rink and a rare carousel featuring a band organ from Italy, though a devastating fire in 1966 relieved "America's premier playground" of its Fun House and other historic attractions.
[sc name="content-ad-horiz-5″]
Which amusement park briefly closed during World War Two?
1. Knoebels, Pennsylvania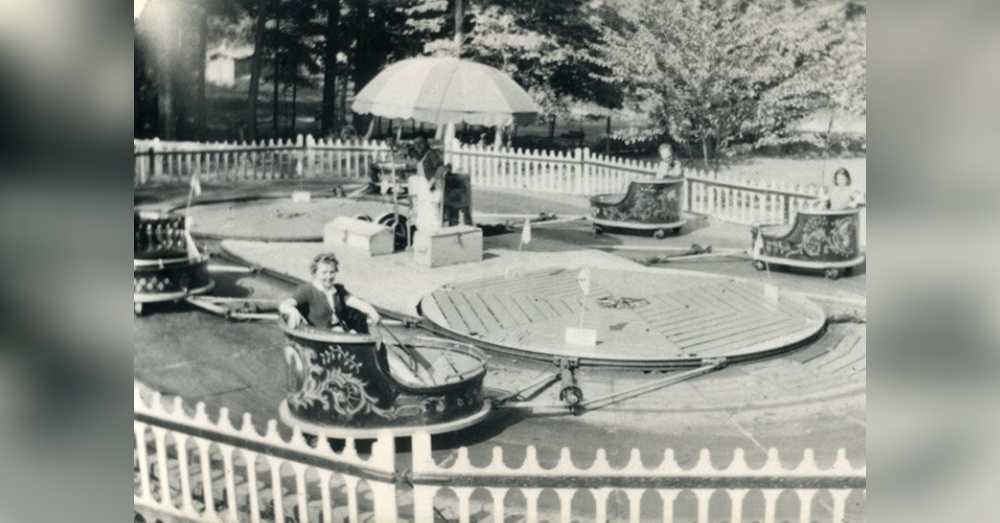 Opened in 1926 in a forested valley hugging a creek-fed swimming hole, water has always been key to this longstanding amusement park. Now the park has grown to encompass 63 rides, the most famous of all being the Grand Carousel, which ranks among the world's largest with 63 horses and 3 chariots.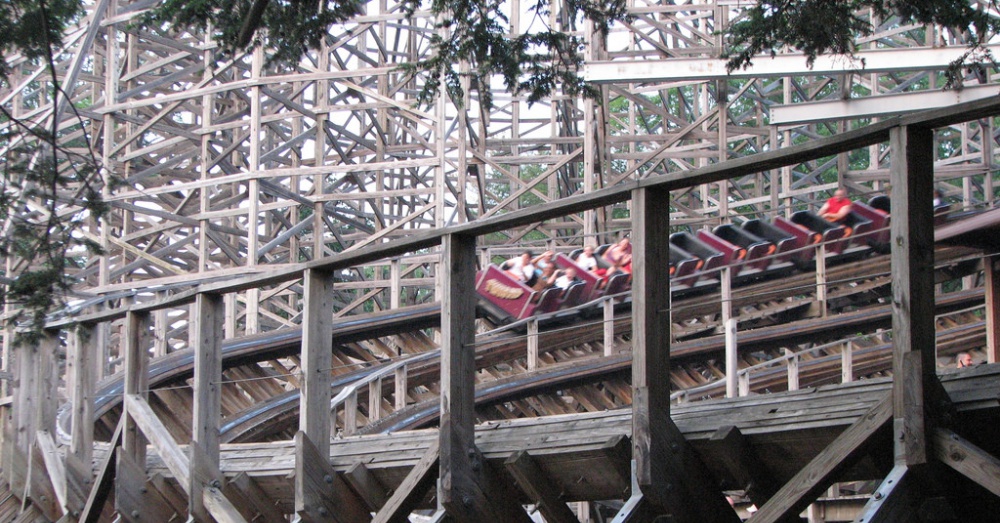 As it happens, the ride was purchased just 10 days before WW2, which led the park to temporarily close. Fortunately, business resumed again three years later, and Knoebels is still going strong today.
SKM: below-content placeholder
Whizzco for 12T