The only way to describe that sauce is magic.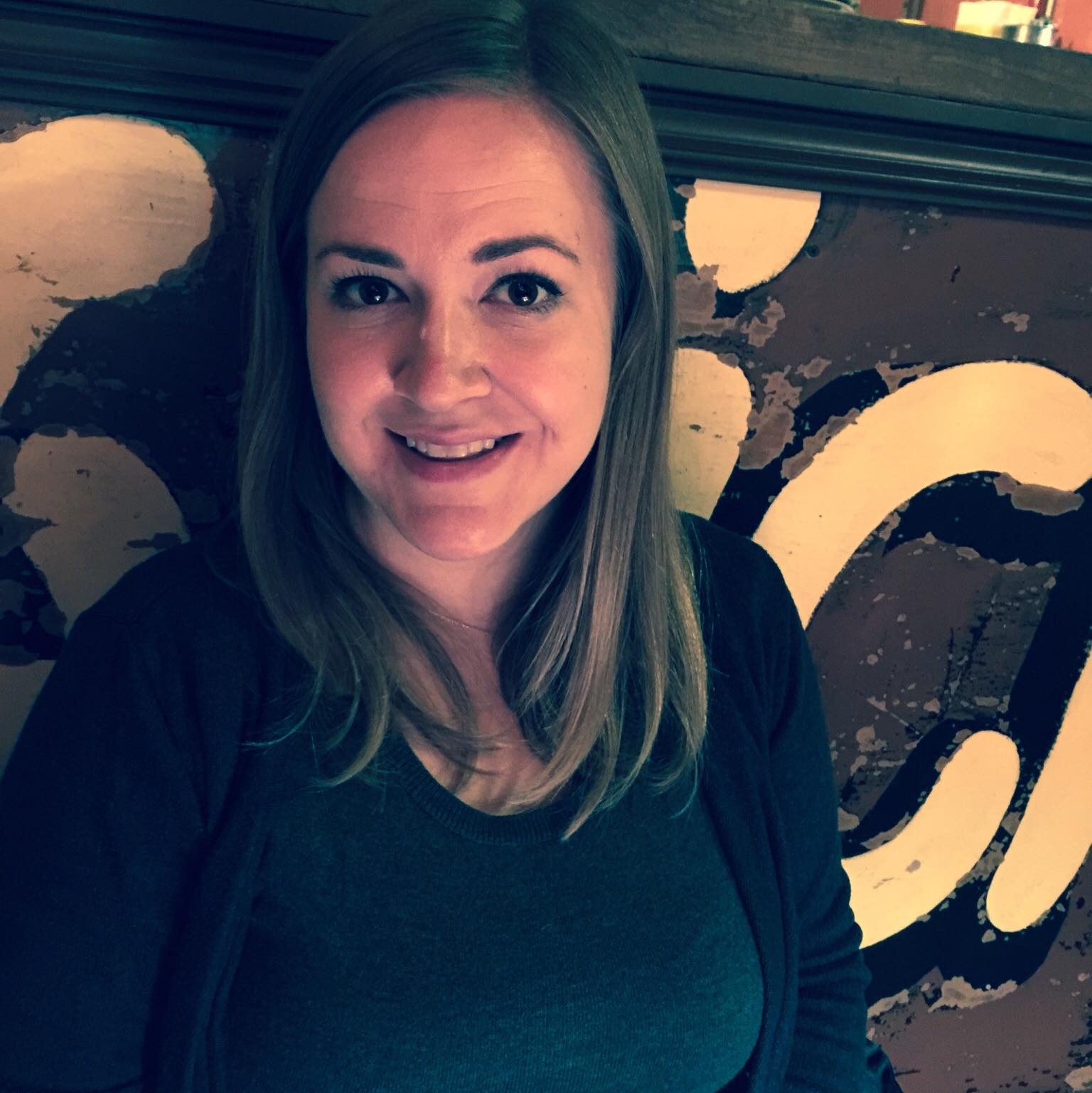 Kristy Norrell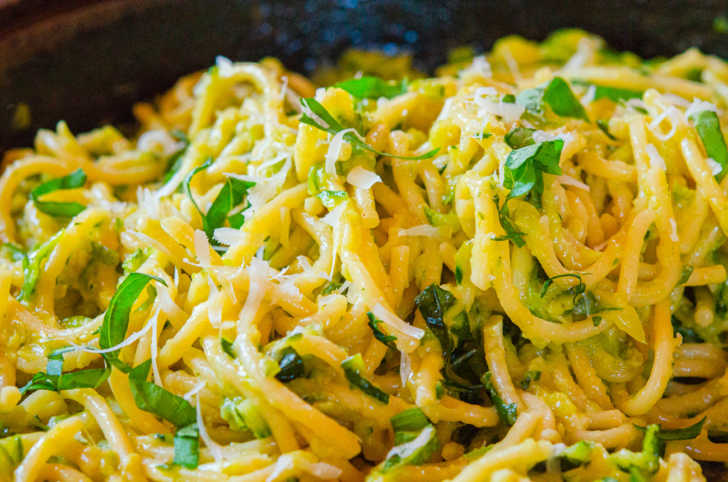 I can't think of a Smitten Kitchen recipe that has ever steered me wrong, but this one is especially right. It uses a veritable mountain of zucchini but magically turns it into a sauce that's very nearly creamy in nature (despite there being no cream involved) and full of buttery, rich flavor. It may be full of zucchini, but it doesn't even register as zucchini because it's cooked down into something that's far richer than you could ever imagine a water-filled zucchini to be. And yet it's just a handful of ingredients and about thirty minutes to make. Pure sorcery.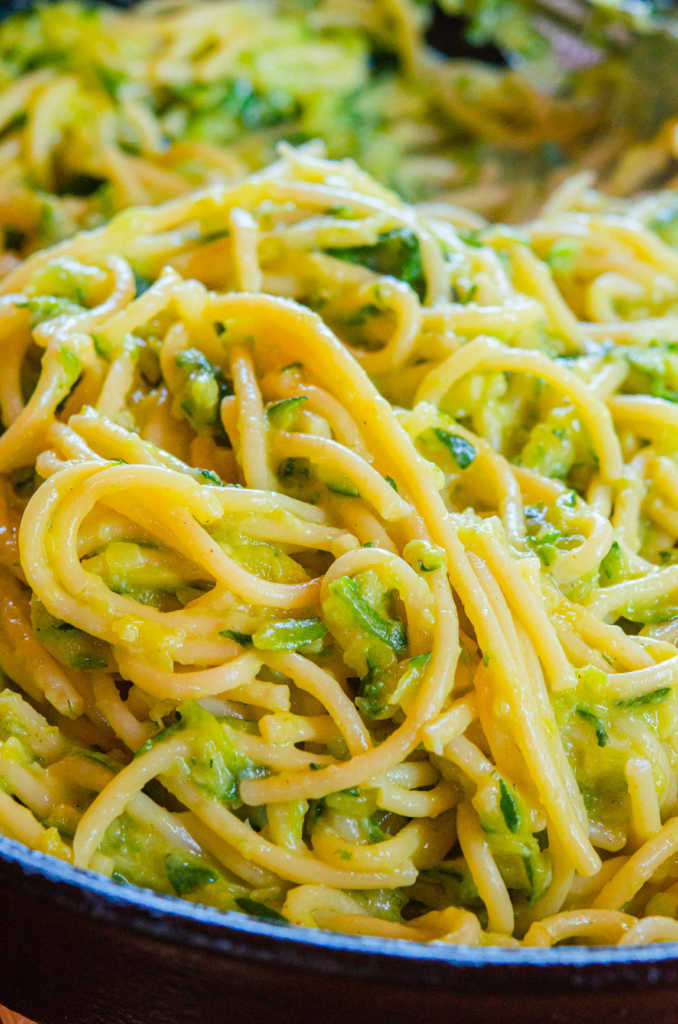 As you might have guessed, you're going to start by grating heaps of zucchini. Like four or five of them. It will seem like A LOT, but just trust the process.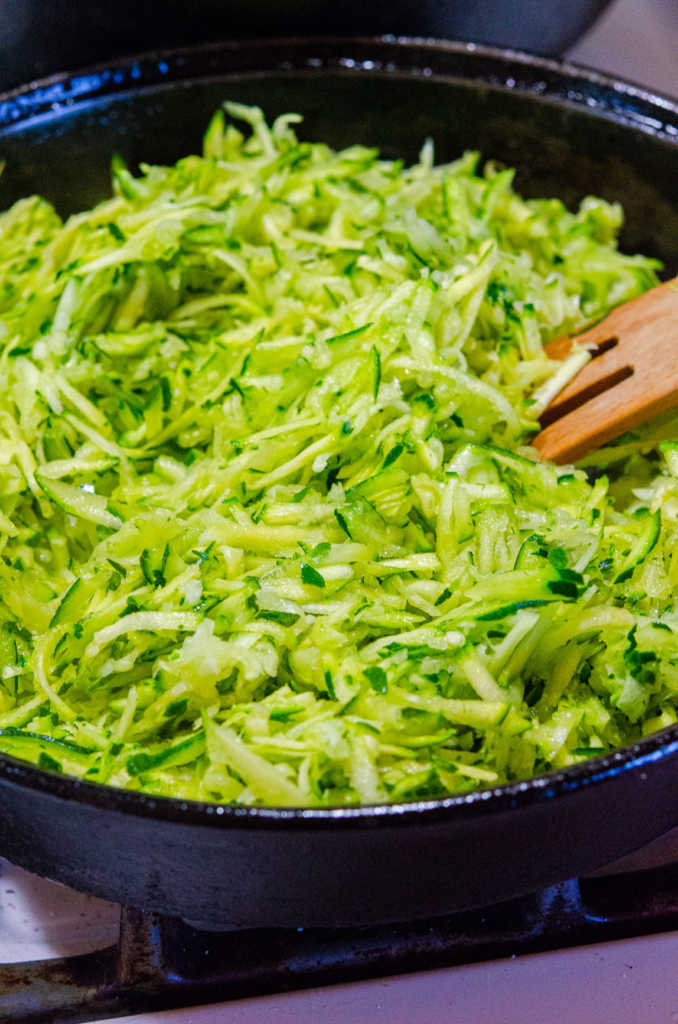 You'll cook it down – like, way down – in a generous portion of butter and garlic until it releases its liquid and becomes denser and mushier than you might have thought possible. (That only takes about fifteen minutes though, so never fear.)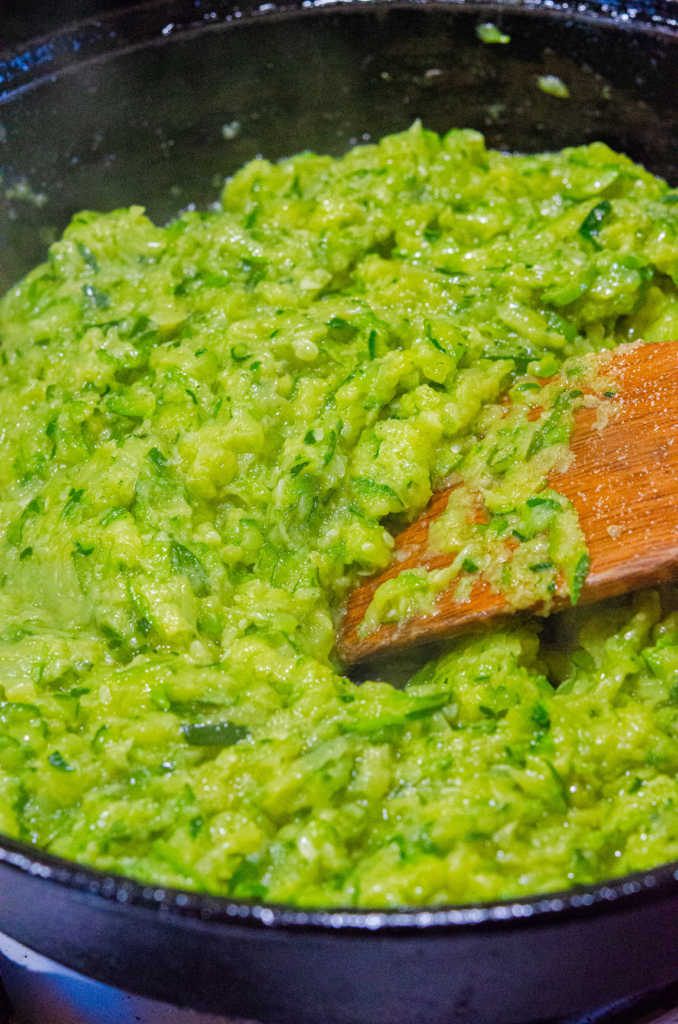 As it breaks down, you'll help it along with your spatula and once the consistency is almost spreadable, you'll stir in some reserved pasta water and the spaghetti.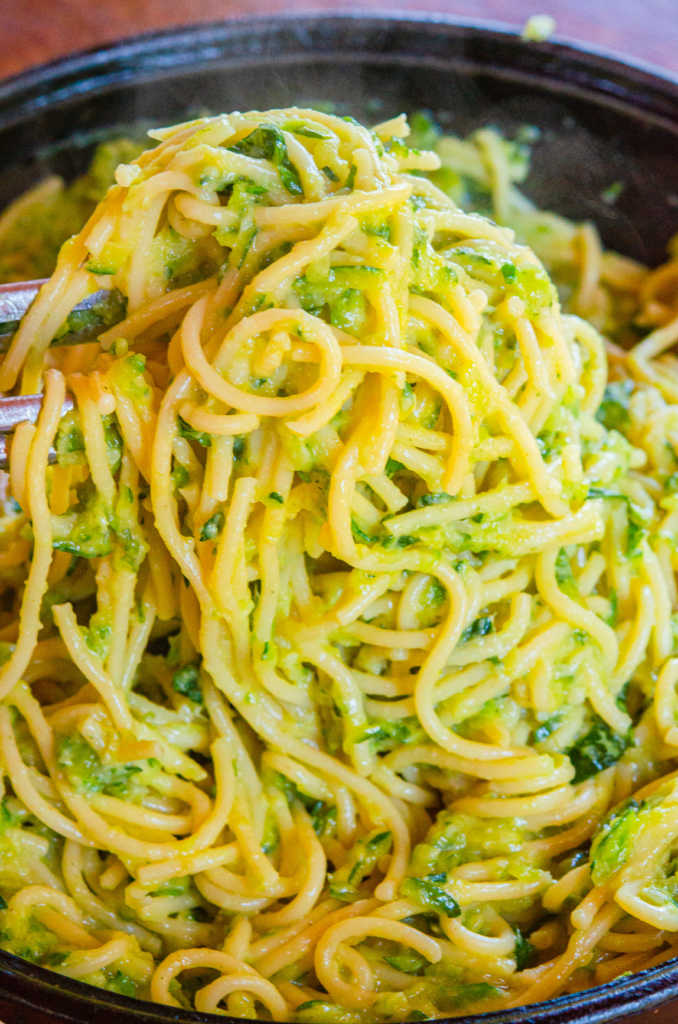 A quarter cup of Parmesan and a handful of basil are the only other components that go into finishing the sauce but it tastes like so, so much more.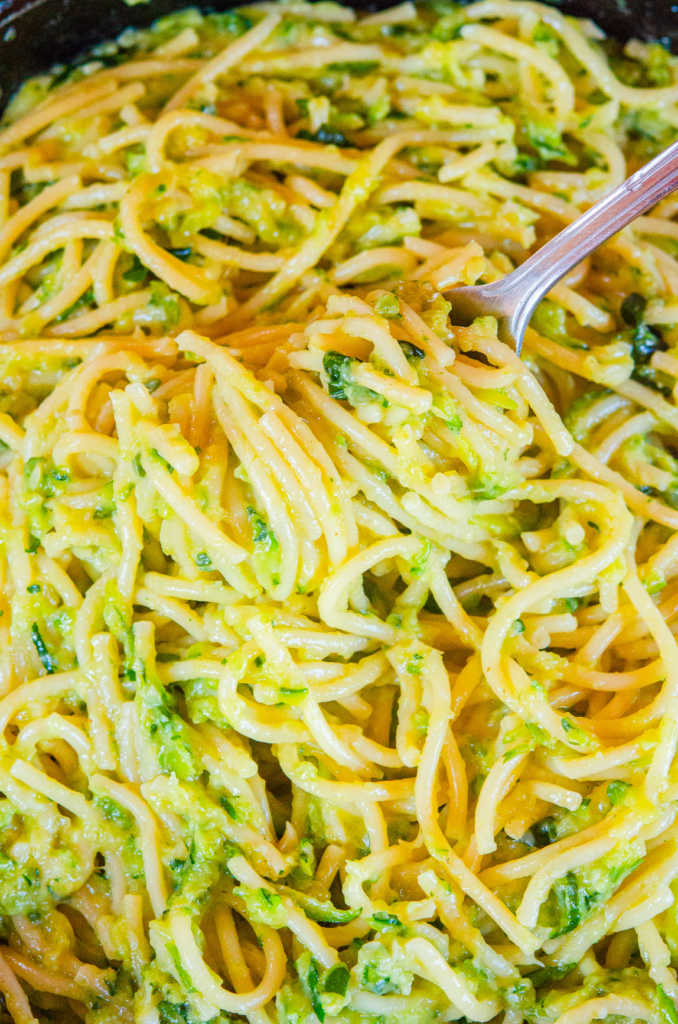 It's a very slurpable dish. I literally said 'wow' out loud at my first bite, maybe because I didn't expect the velvety quality or maybe because I didn't expect it to taste so cheesy. A little parm goes a long way, but this only has a handful in that mountain of pasta and squash, after all.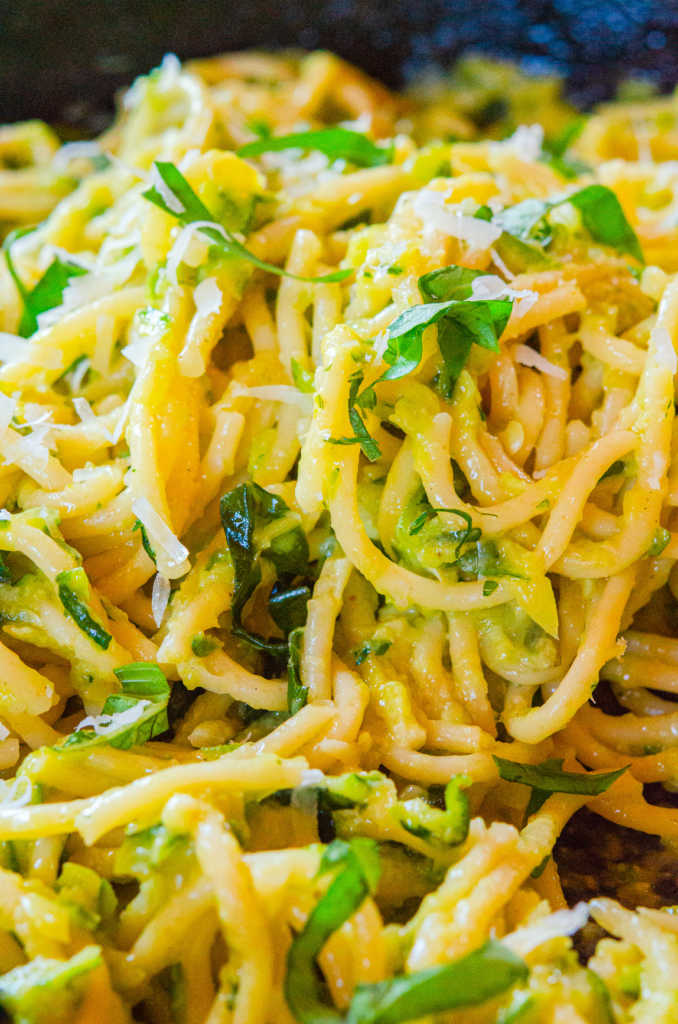 But the magic here is in the method, which takes a handful of simple ingredients and transforms them into something they weren't capable of entirely on their own. I love zucchini just as it is, but cooked like this I think I might have gone ahead and fallen in love with it.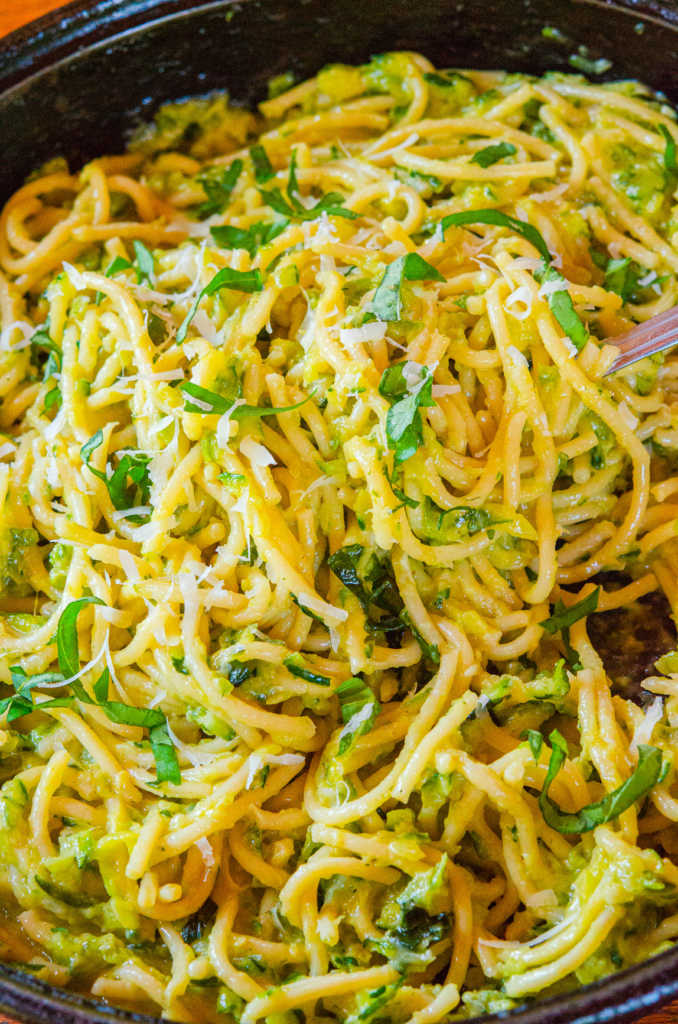 Smitten Kitchen's Zucchini Butter Spaghetti
Serves 2
10m prep time
20m cook time
Ingredients
1 1/2 teaspoons kosher salt
8 oz spaghetti
1 cup pasta water, reserved
1 1/4 lbs zucchini, trimmed and coarsely grated
6 tablespoons unsalted butter
4 garlic cloves, minced
1/4 teaspoon red pepper flakes
1/2 cup parmesan cheese, freshly grated
1/4 cup fresh basil, cut into ribbons
Preparation
In a large pot of salted boiling water, cook the spaghetti 1 minute less than package directions indicate. Reserve 1 cup pasta water, then drain pasta and set aside.
In a skillet over medium-high heat, melt the butter. Add garlic and cook 1 minute, before stirring in zucchini, salt, and red pepper.
Cook, stirring occasionally, for 13-15 minutes. Zucchini liquid will cook off and then the squash will become concentrated.
Stir frequently for 2 minutes more, using the edge of your spatula to chop mixture down into an almost spreadable consistency.
Stir in 1/2 cup of the reserved pasta water, then add the drained pasta, and cook for 2 minutes.
Using tongs, pull the zucchini sauce throughout the pasta strands, adding more water as needed to loosen the mixture.
Add half of the parmesan and basil and mix, then transfer to a serving dish. Top with remaining parmesan and basil and enjoy!
Recipe from Smitten Kitchen.
SKM: below-content placeholder
Whizzco for 12T