Back in the old days, the line between home life and public life was very distinct. Most people would not have left the house in anything that was made specifically to be worn at home, despite the fact that some of these creations were both modest and glamorous. Unlike leggings and sweatpants today, the loungewear that past generations wore was elegant and spoke to evenings spent in leisure before hitting the hay. Of course, not everyone could afford this lifestyle, but even many working class women had a variety of looks for wearing only at home. In the current situation where everyone is stuck at home and doing Zoom meetings in their sweats (with maybe a nice top on) these loungewear looks from the past really put our modern equivalents to shame.
1853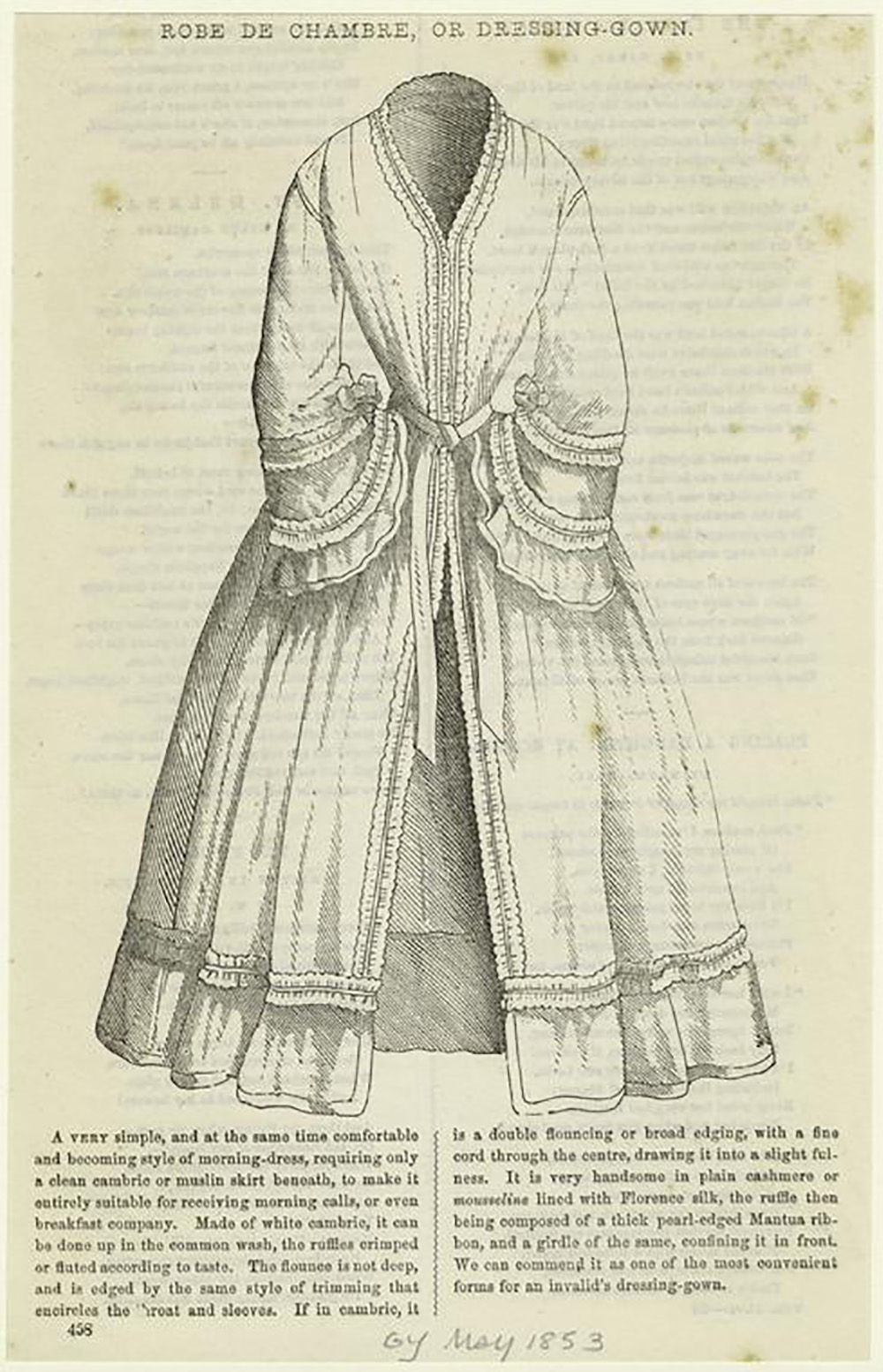 According to the accompanying text to this ladies' magazine drawing from 1853, this dressing gown could be worn with a clean, white skirt and still be perfectly acceptable to receive morning guests, a less formal period of the day. Just imagine entertaining guests in what we currently wear around the house! The Victorian strictures around calling on friends was complicated, as this dressing gown etiquette reveals.
1860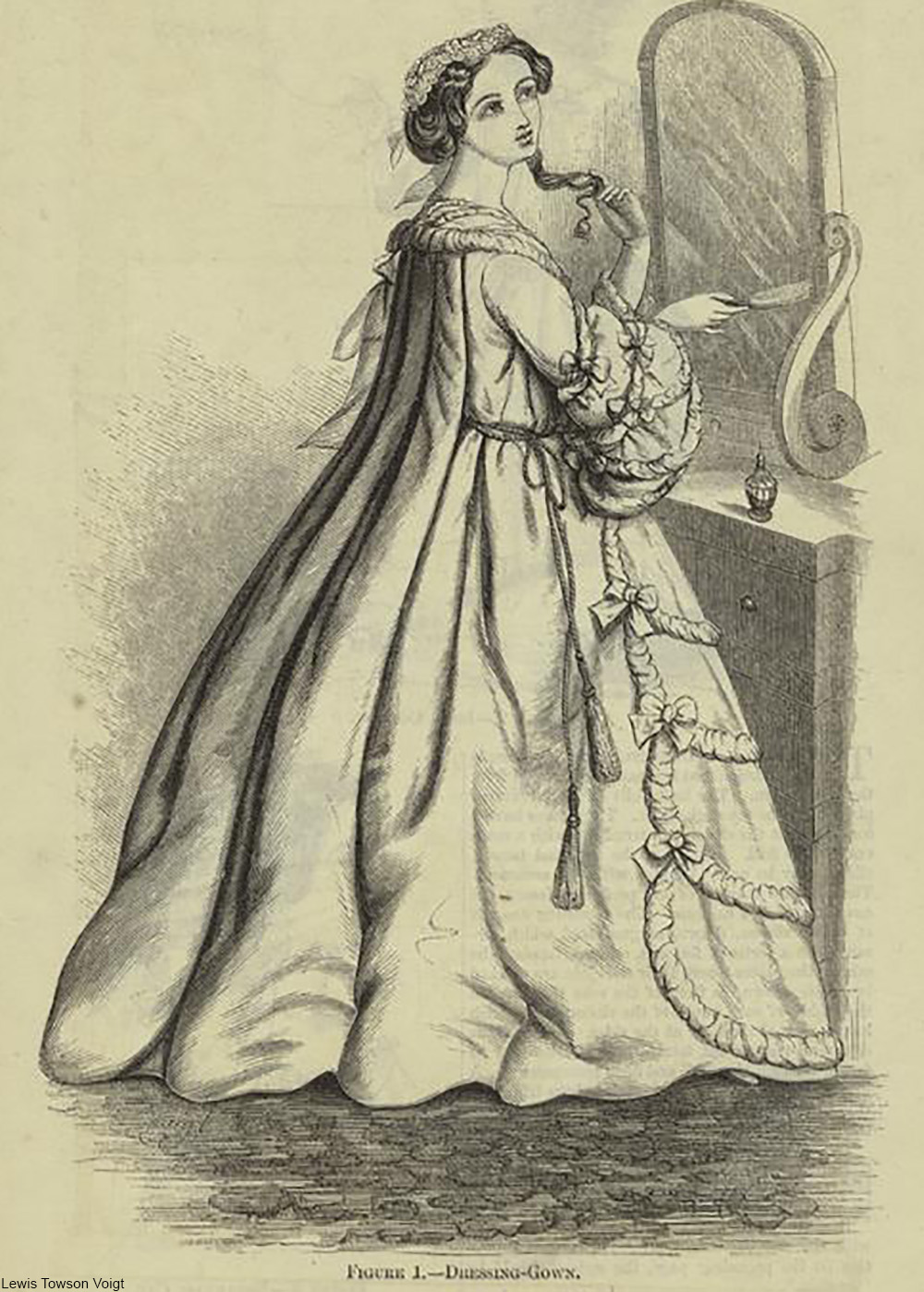 80 years after the execution of Marie Antoinette, this elaborate dressing gown from 1860 utilizes elements of 18th century French fashion to create a stunning silhouette.
1905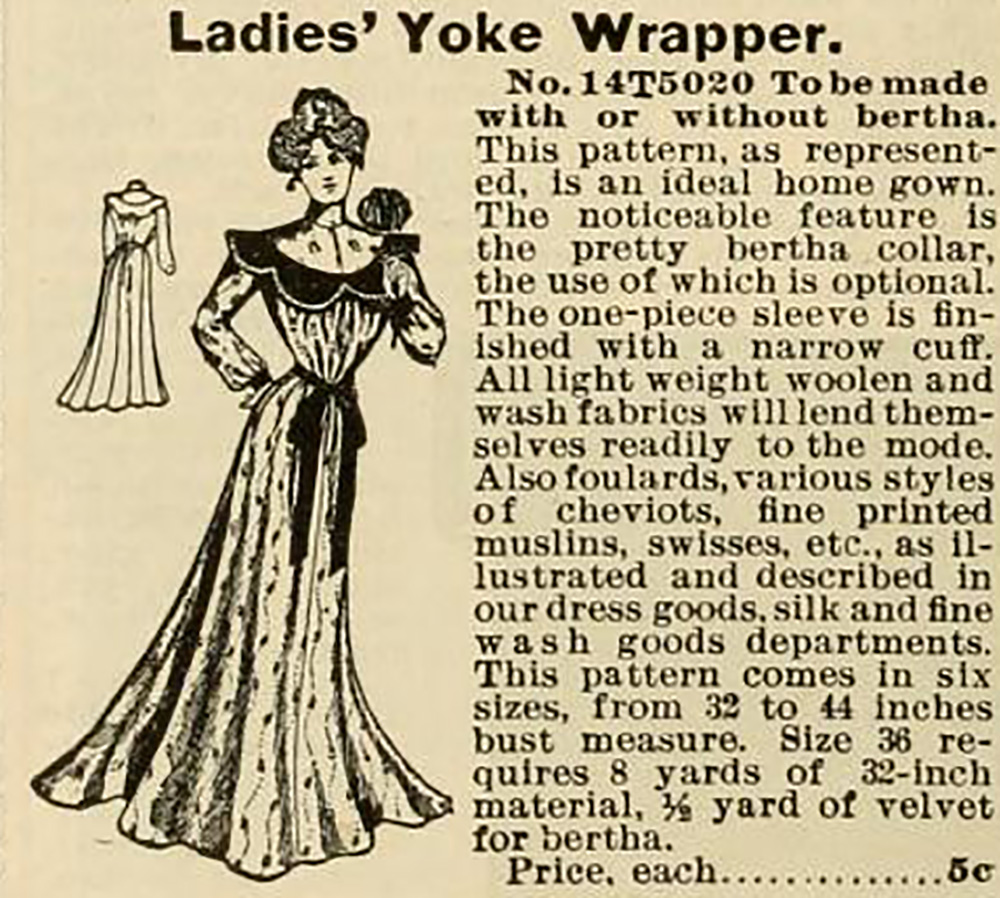 From around 1905, this Sears catalog ladies ladies' yoke wrapper was touted as being "an ideal home gown" and the recommended fabrics to make this were silk and Swisse (which was probably a delicate Swiss cotton or Swiss dot). This wrapper required a whopping 8 yards of fabric to complete, rendering all other bathrobes and housecoats exceedingly inferior.
1916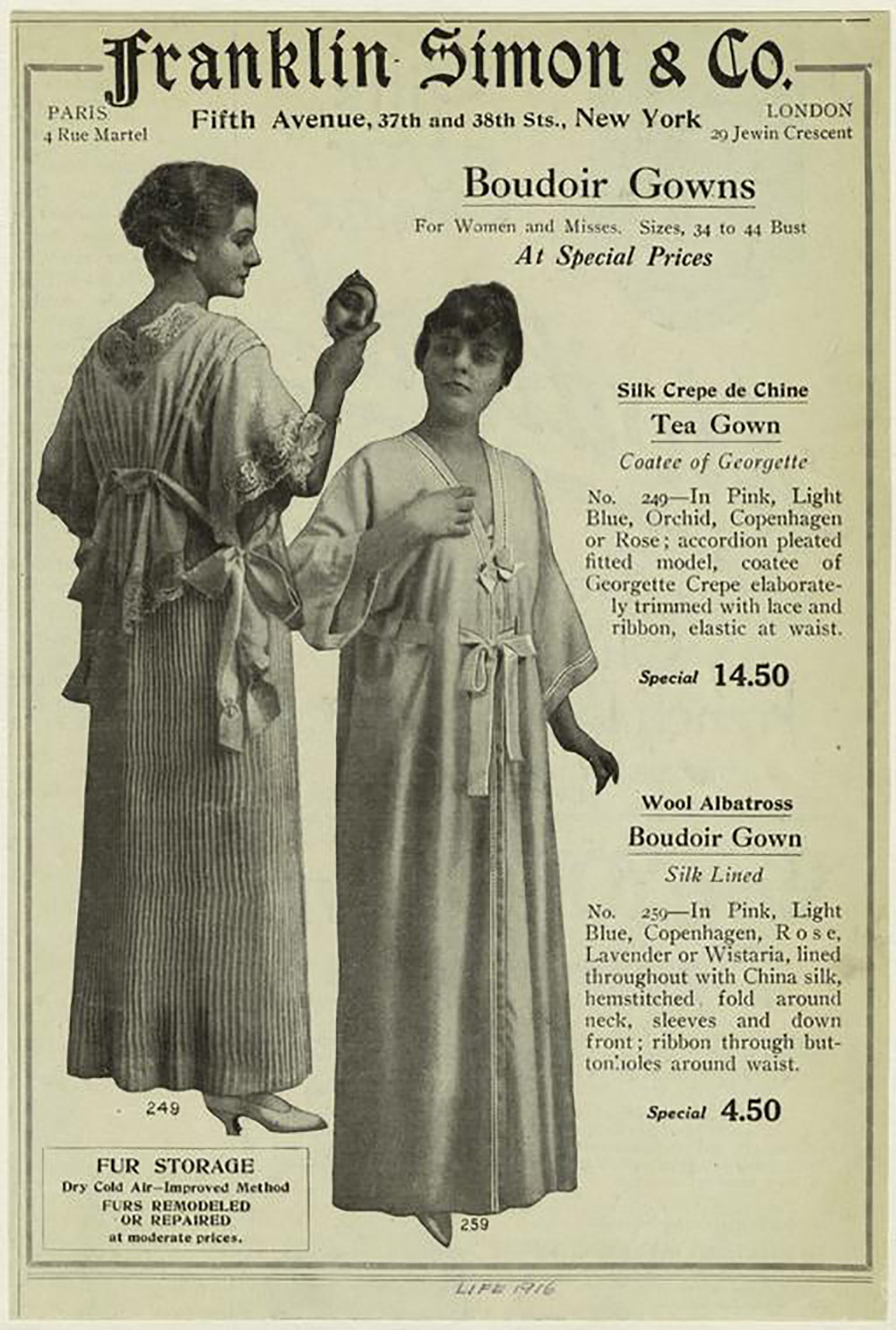 From 1916 come these boudoir gowns made of crepe Georgette and silk and trimmed with lace- you know, just the usual for lounging around the house.
1918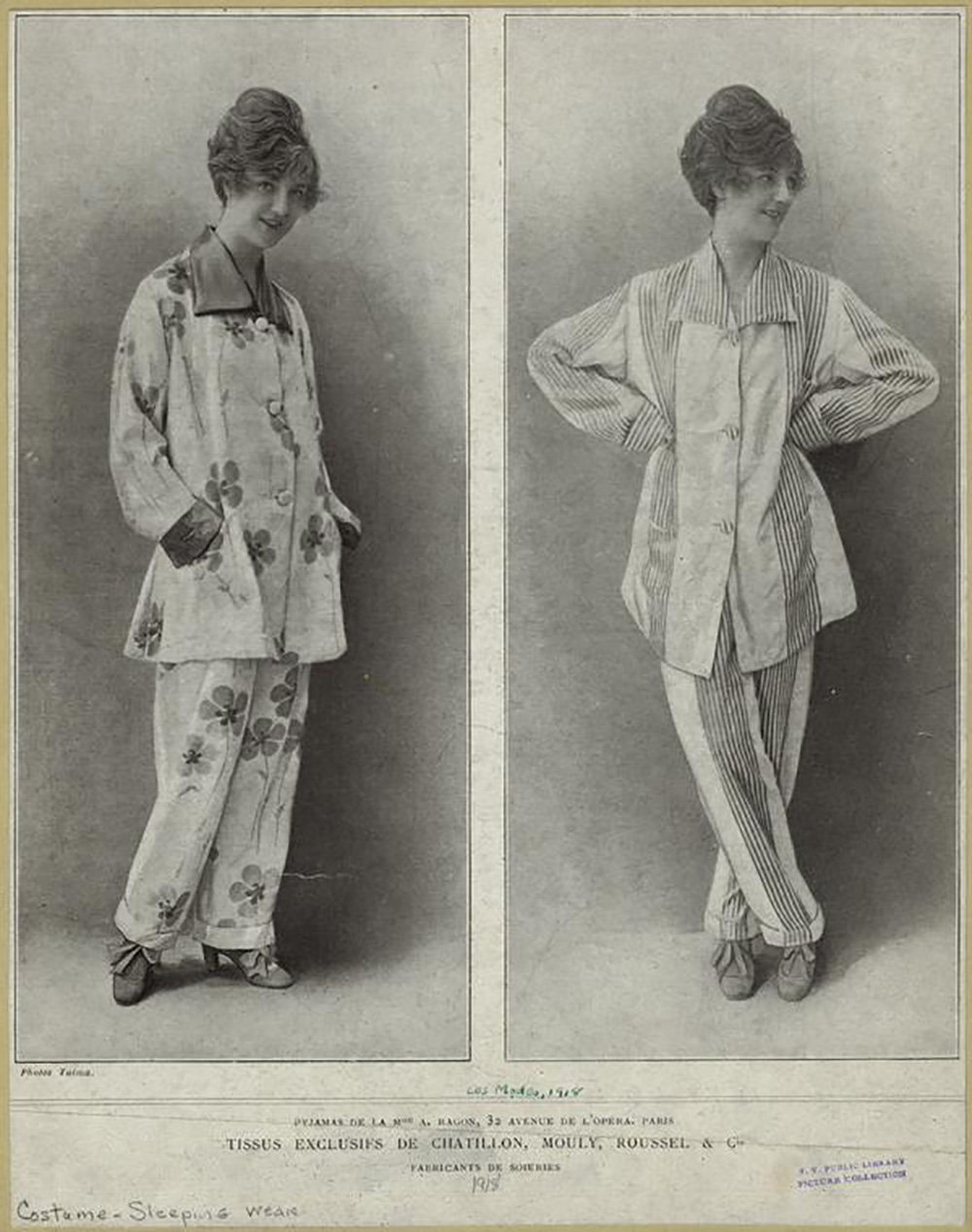 Following the end of World War I, ladies home wear took on a decidedly more masculine feel with pajama sets as we know them making their first appearances for women, with pants no less. However, women would probably have not received guests in this attire.
1934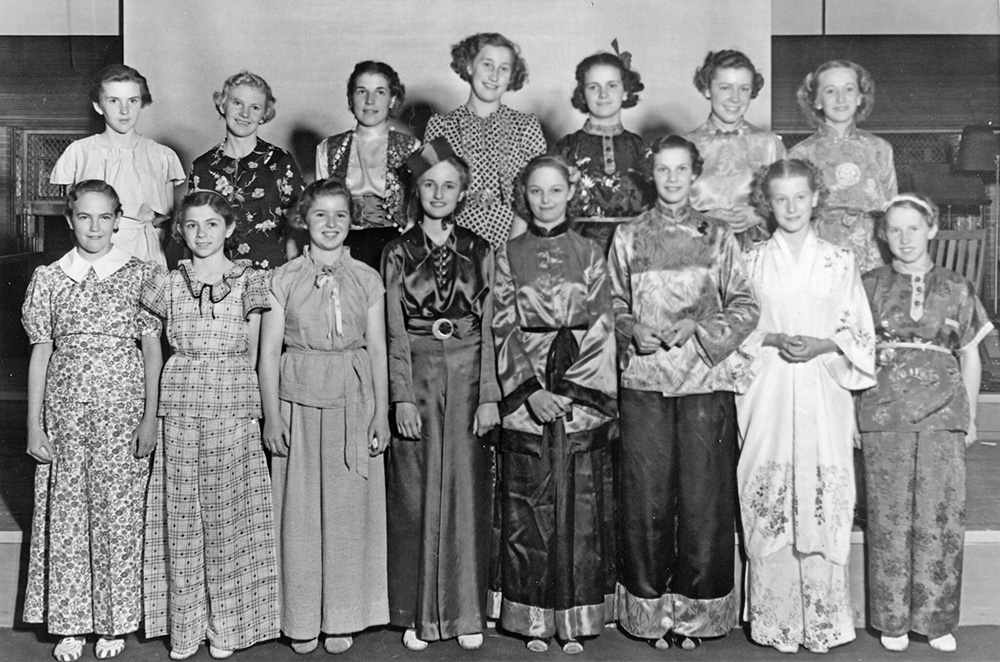 The sorority girls above competed in a homemade pajama contest in 1934 put on by the 4-H. Just look at the lovely details on these pajama sets. Women still were not wearing pants in public very often, but at home it was another matter. This trend of wearing pants at home -but skirts in public- would continue for decades.
1938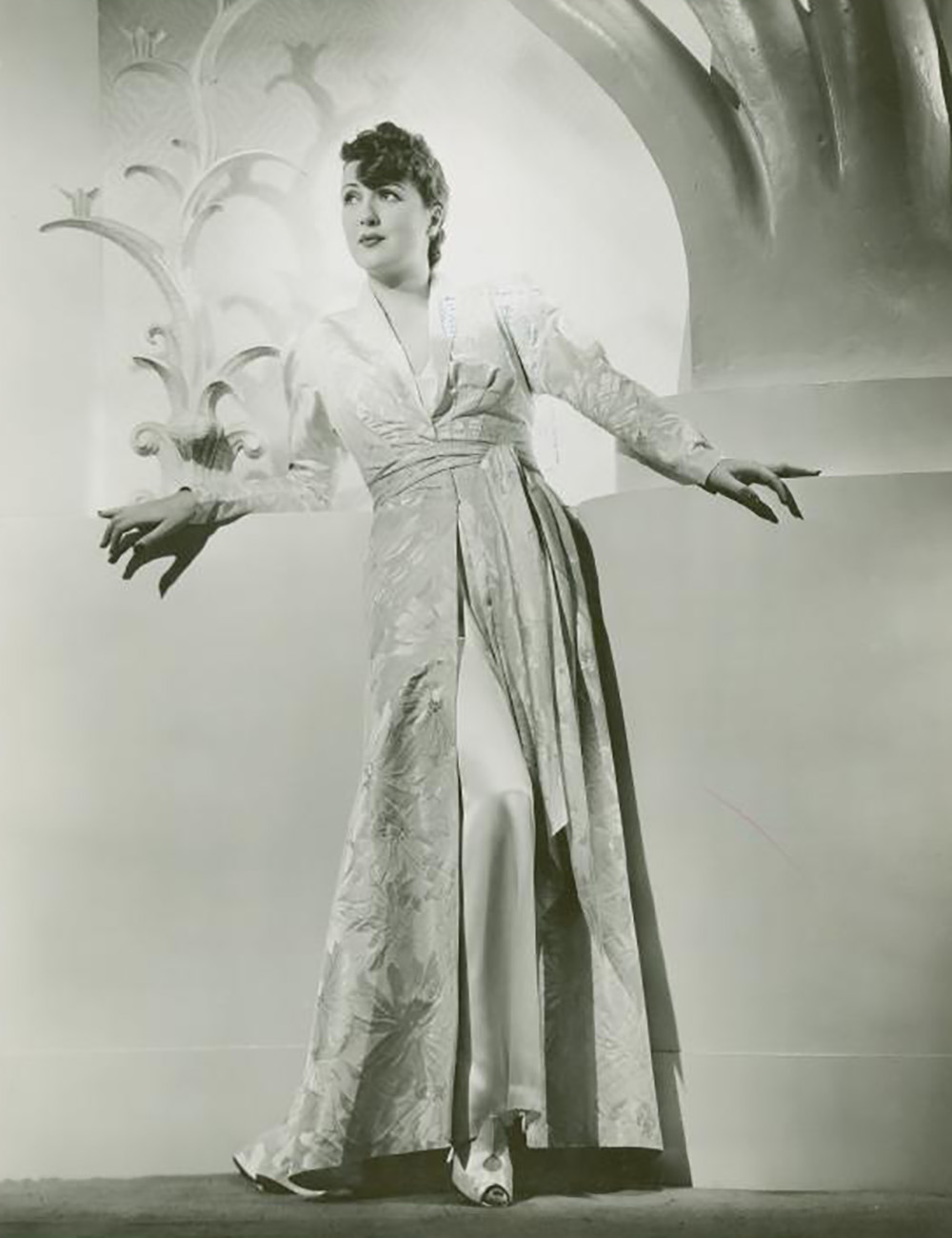 The escapism of the movies during the Great Depression led to a culture of glamorous women's clothing. Here is Gypsy Rose Lee in a publicity photo wearing a dressing gown for the 1938 film, Sally, Irene, and Mary. Note the very wide skirt of the robe and the pajama pants underneath.
1940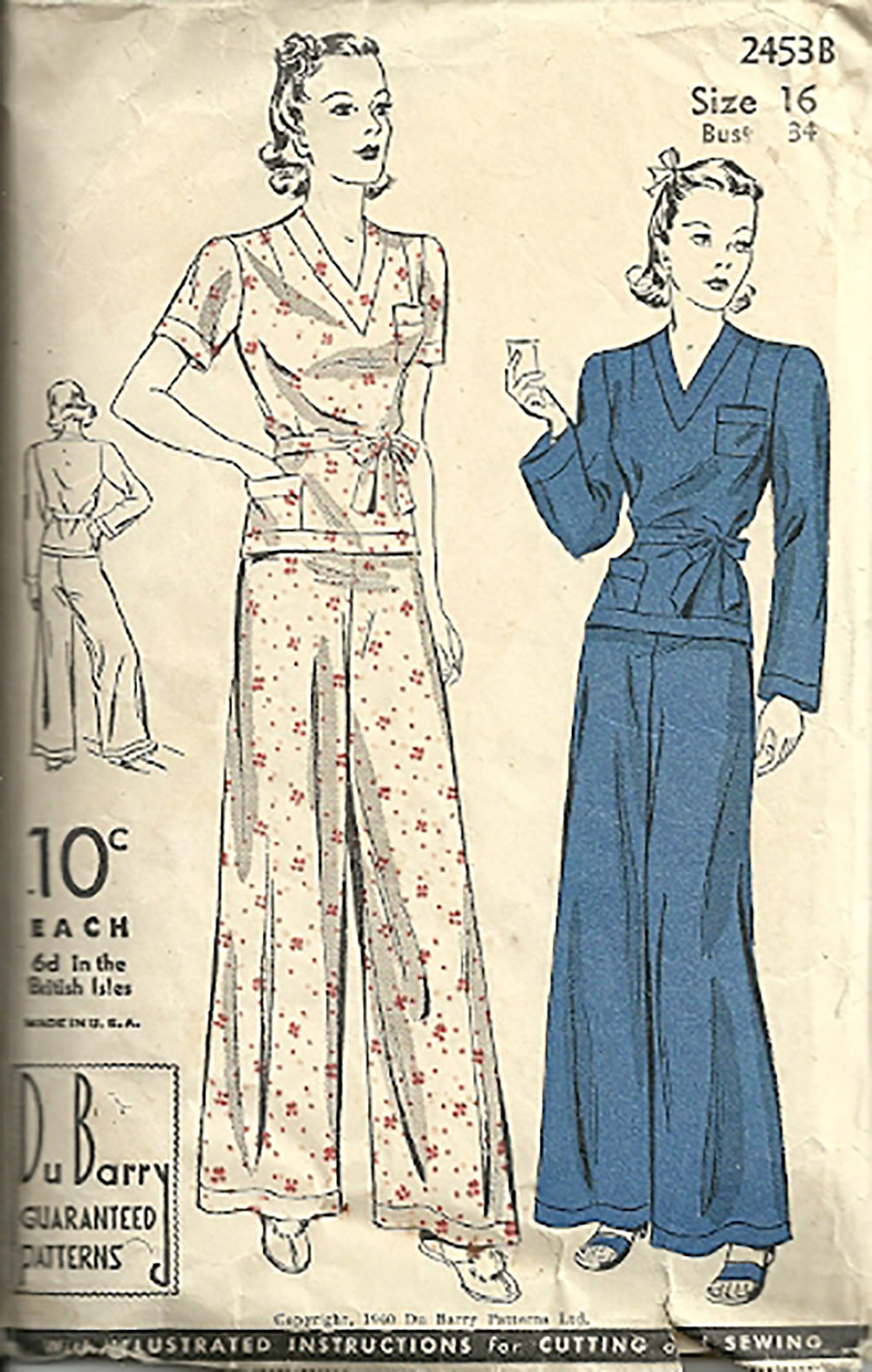 The 1940s saw another shift towards menswear and towards practicality with pajamas, bathrobes, and other home wear that mimicked the practical clothing women in the war work factories were donning on a daily basis.
1951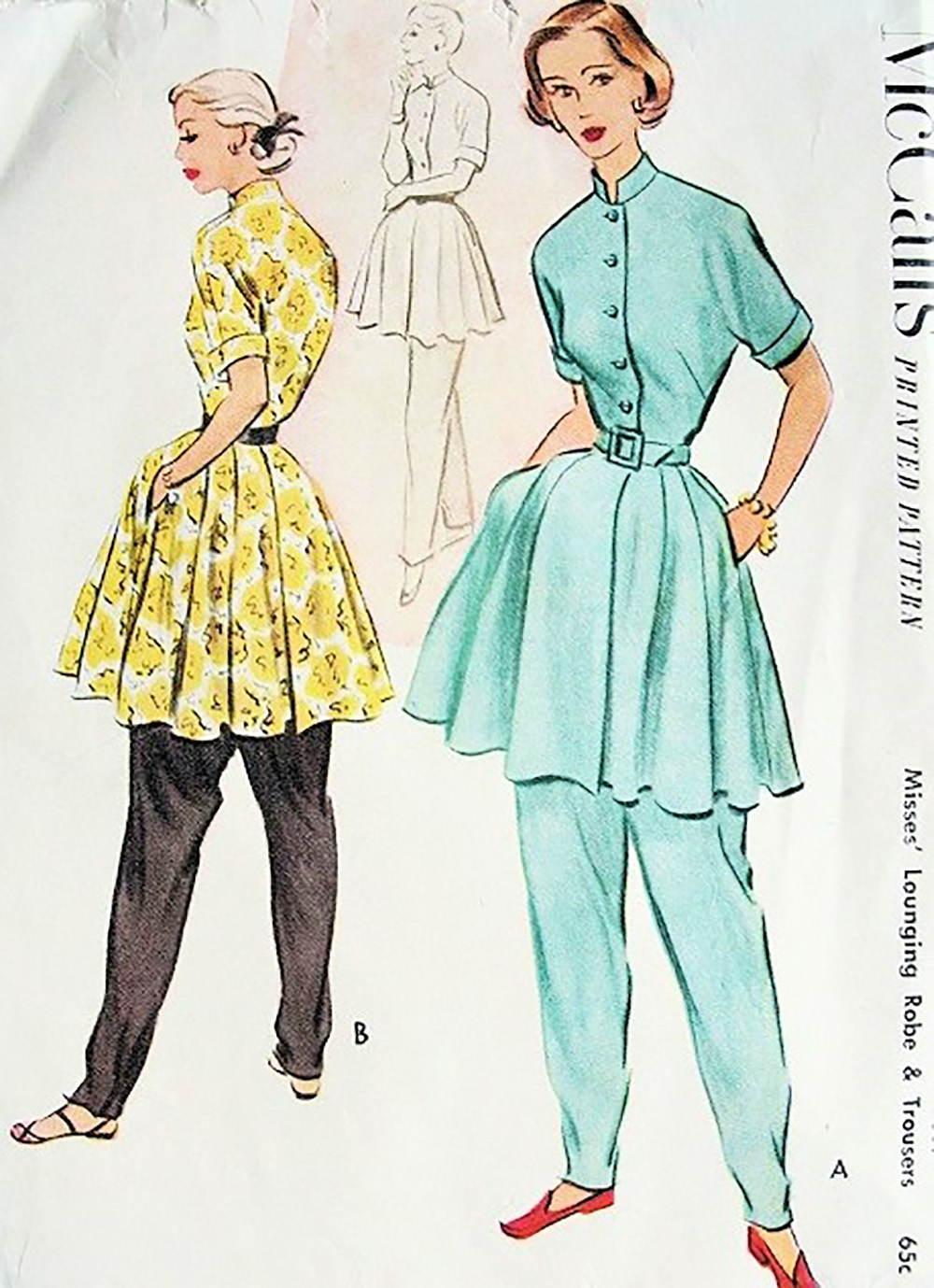 In the 1950s loungewear sets that combined elements of both pants and dresses were en vogue for home wear, but would never ever be seen outside the home. Sewing patterns of the decade showed these designs in fun floral prints and with elegant, bias-cut skirting. These types of sets were for lounging and perhaps entertaining females friends casually.
1960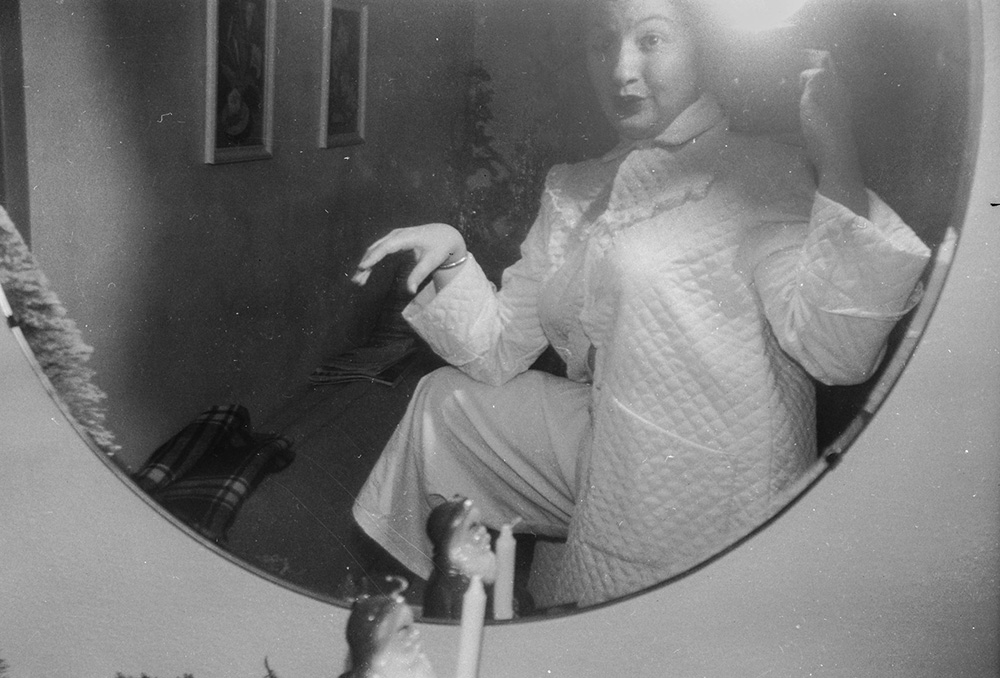 Another trend of the 1950s that carried over into much of the 1960s was the quilted bathrobe, bed jacket, or housecoat. Made of stiff fabrics, usually with lace or ribbon detail, they were warm and comfortable and very feminine.
While there'll be no judgement from us on what to wear during quarantine, it does make you stop and think about how much loungewear has changed over the years. On the plus side, if you've ever wanted to swan around the house in silky pajamas and boudoir robes all day every day, then it would seem that now is your chance.
SKM: below-content placeholder
Whizzco for 12T