Kristen Vogler is a graphic designer who has been spending the past few months in quarantine with her family. To pass the time, she decided to play a prank on her folks by swapping out their fmaily portraits with crayon versions.
She shared her prank on Twitter, saying, "Currently replacing photos with crayon drawings. Taking bets on how many photos I can replace before my parents notice. #QuarantineActivities"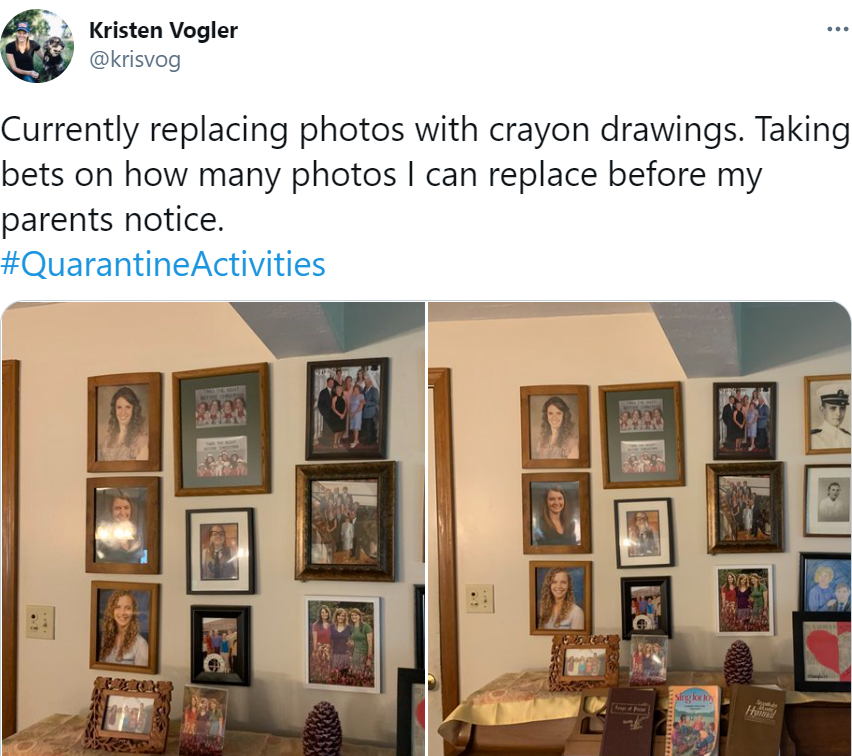 It did not take too long before the initial tweet was followed up with another photo featuring an added crayon drawing. The more she added, the harder it'd be to continue unnoticed. She said, "After FaceTiming with my grandparents (the subjects of my first crayon masterpiece) for an hour and having neither parent notice, I decided to add the second piece while they went for a walk. This is my best work yet."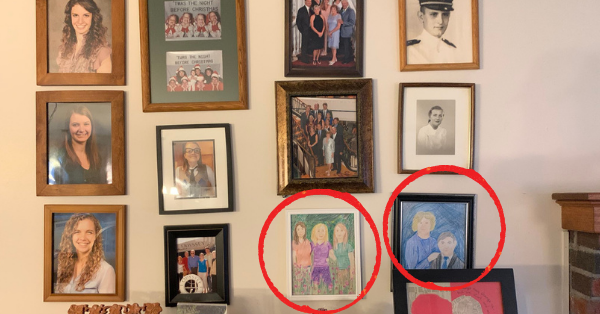 She continued adding crayon drawings for more than a week until her mom noticed! She was only one photo away from replacing the whole wall of portraits when her mom, Paula, noticed the crayon pictures.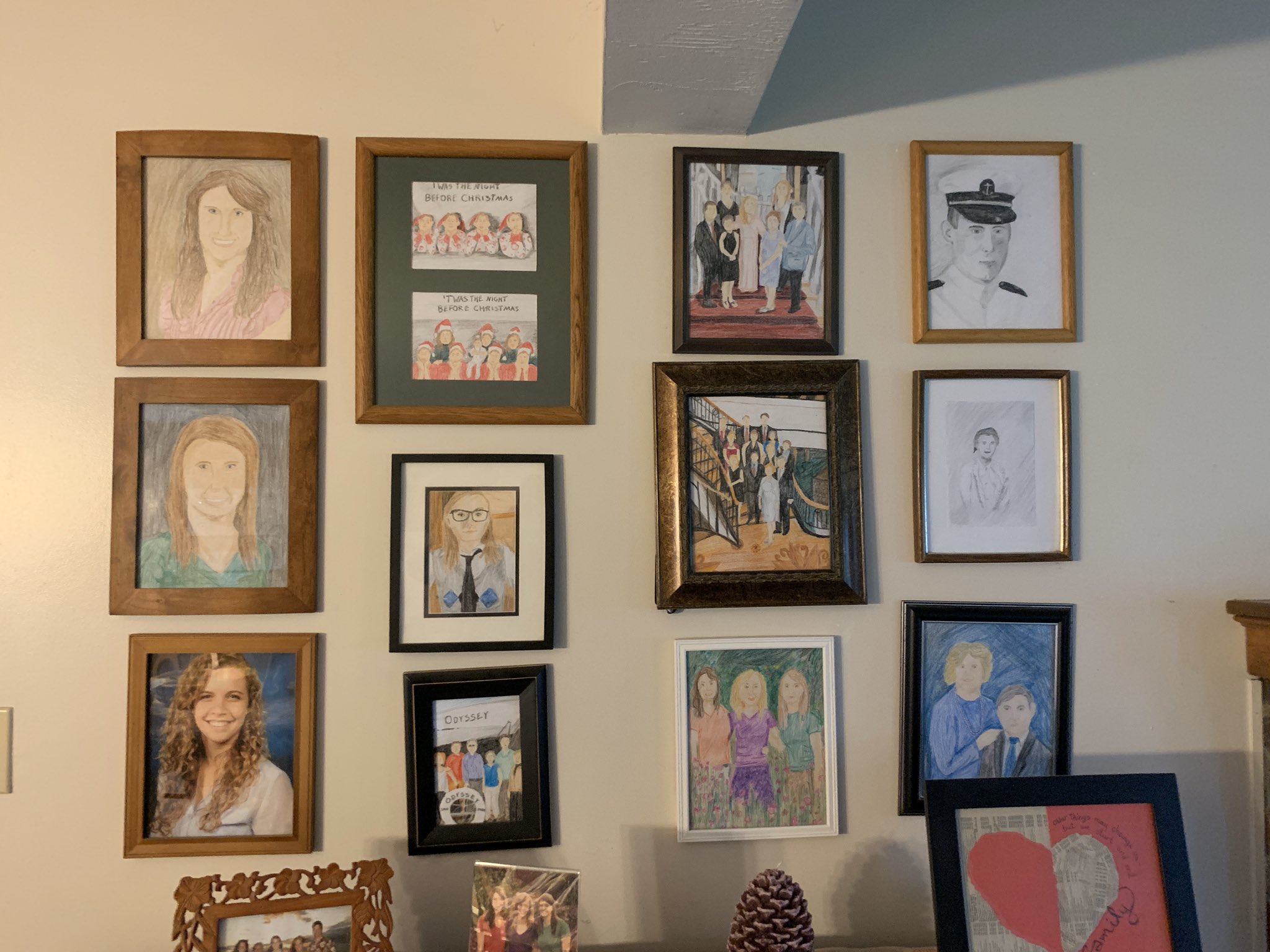 Kris shared a video of her mom's reaction to noticing the photos. Her mom stared at the wall before turning to her daughter and laughing. "Please tell me you just did these," she said. Then she turned to her husabnd and said, "Did you notice these?" Her dad was also oblivious, but he said, "You know, I think in the back of my mind, I saw one the other day, but I just kept going."
Watch the video below:
I've officially been found out everyone. pic.twitter.com/pKHRCVp6we

— Kristen Vogler (@krisvog) April 13, 2020
In case you were bothered by the near-complete photo wall, Kris did finish the last crayon portrait, just for fun.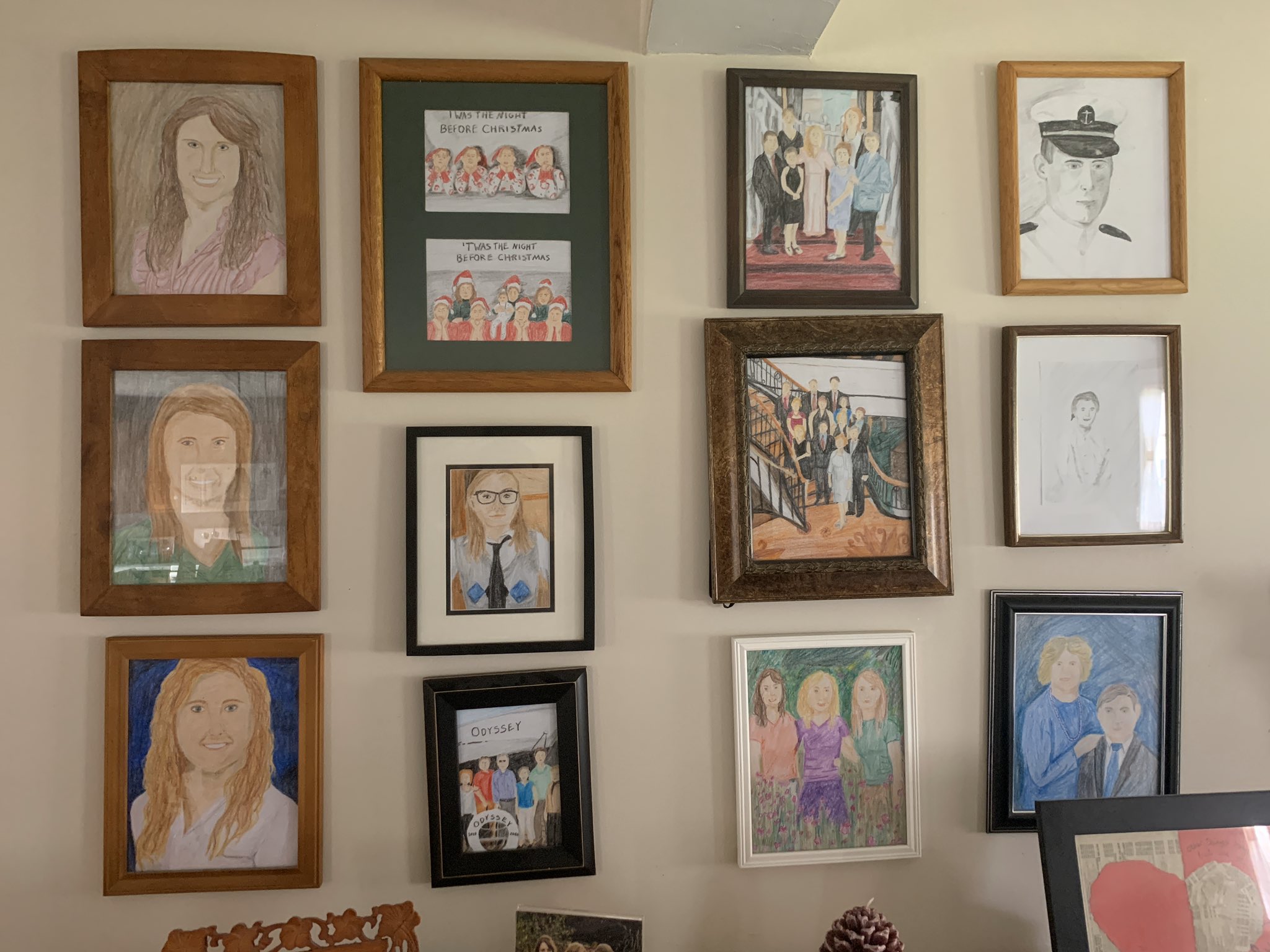 In an interview with WHDH, she said, "I would go upstairs in my room kind of where I usually do my other design work and I would just lock my door and spend about 30 minutes drawing."
To the parents' credit, they took the prank in stride. Kristen's mother even blamed her own diminishing eyesight for what had taken place. What do you think of her prank? Have you ever done something similar? Let us know!
SKM: below-content placeholder
Whizzco for 12T