Everyone's dream wedding dress looks different. Today, most brides will head out to their local bridal shop in order to search for their perfect gown. However, sometimes, some brides will take it upon themselves to bring life to the vision they've got in their minds of the perfect dress.
For one bride, that would mean spending 200 hours crafting her gown!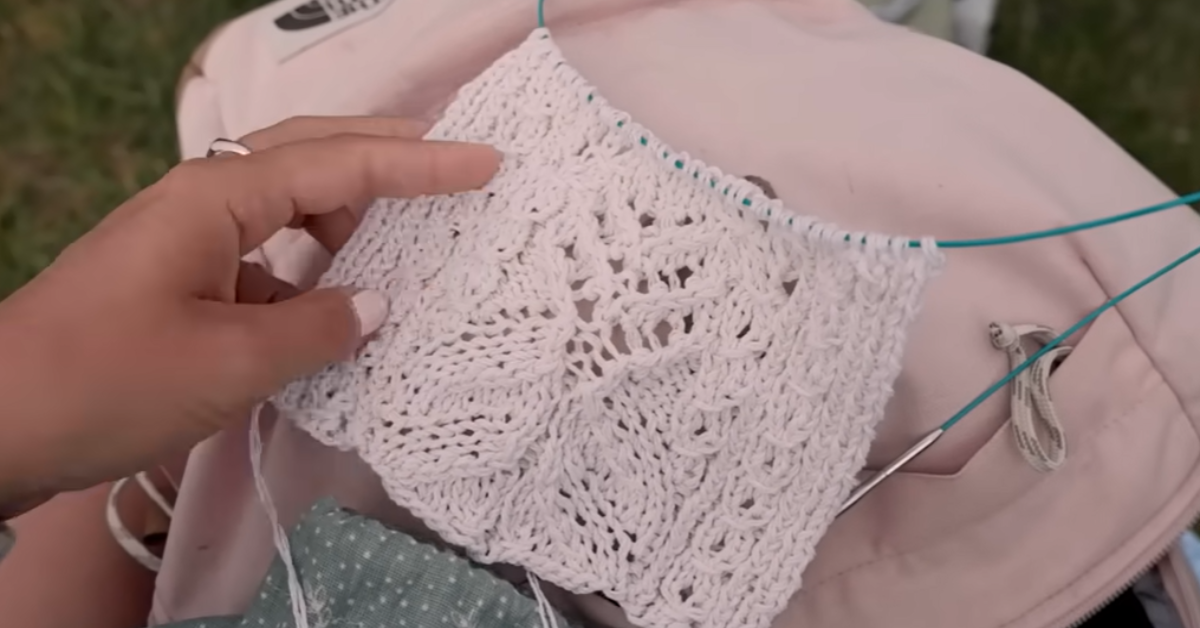 Veronika Lindberg has been knitting since she was 5 years old. When she and her partner made the decision to get married, she decided she would do something different. She chose to knit her entire wedding dress. Lindberg, who is from Finland, took to YouTube in order to document her endeavor.
She posted it under her YouTube handle Kutovakika, also known as Kika, and shares both in-progress photos of the dress being made and even some of the wedding itself.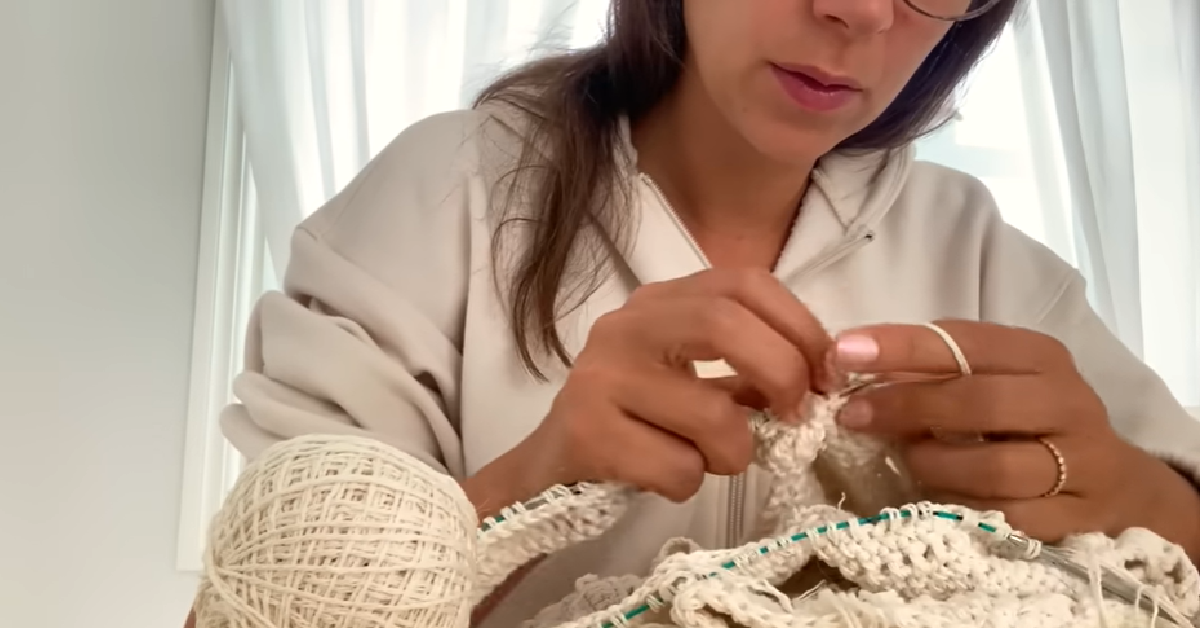 As she explains in the video, she was actually pressed for time as she made her gown. She explained that she and her partner had been engaged for a year and had bought a house, which then prompted an idea. Her partner had brought up the idea of combining the wedding with a housewarming party, meaning that they sped up their wedding so it would align with their moving homes. She explained that this meant she had a total of about 50 days to get her wedding dress together!
During that time, Lindberg was quite busy. She didn't only have to knit the gown, but she also had to source the materials used, as well as find a pattern that she liked. In the end, she chose to go with a lace pattern and then spent roughly $290 on white silk yarn.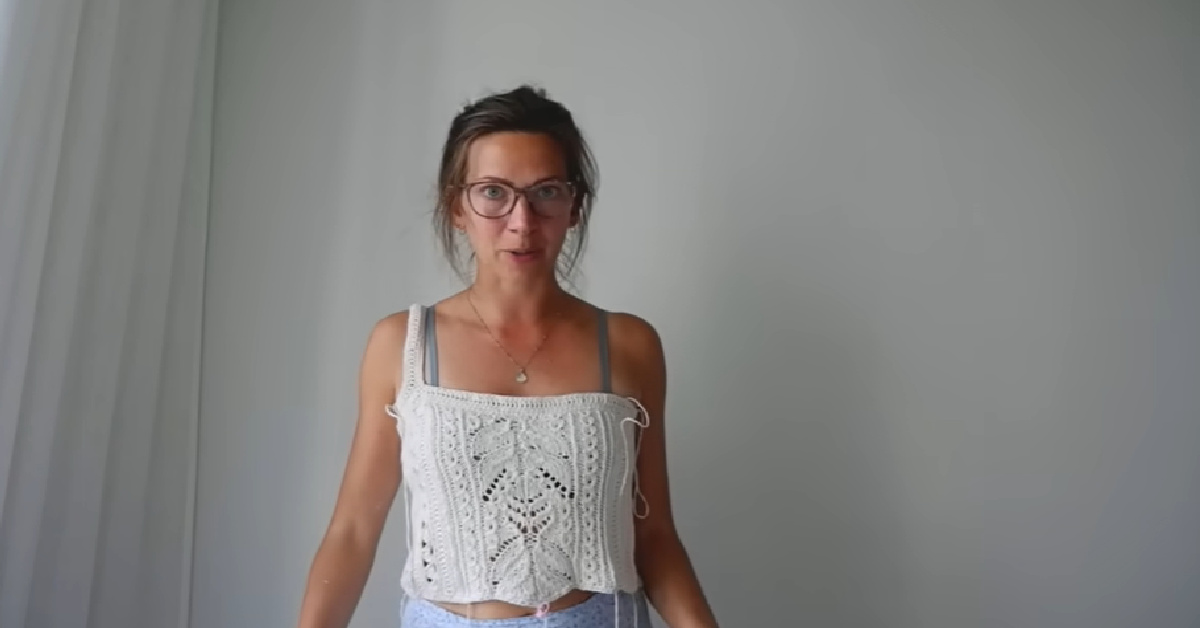 But the real challenge was that she had never knitted a full dress before. She had previously knitted a skirt, but not a full dress. That meant she was working with a new set of challenges. She spent a lot of her time working on her dress, estimating that it must've taken her 200 hours to create it.
As she shared with Insider, "Knitting is such a big part of my life, so I'm glad that I was able to make it an important part of my wedding day."
It was quite impressive the work she took to create her gown. And as a result, her YouTube video ended up getting more than 3.3 million views and thousands of encouraging comments.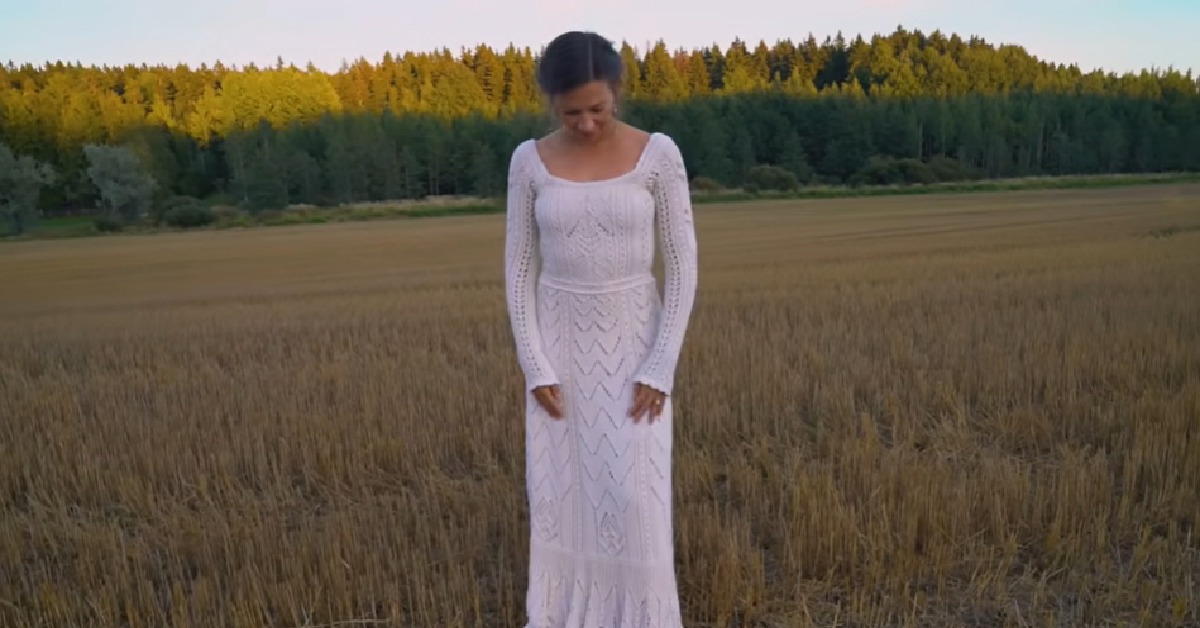 One YouTuber commented, "The fact the dress essentially was knitted during days out and places you visited and days you loved is like knitting the good memories and love into your dress and wearing them as you get married to your love."
While another viewer stated she was thoroughly impressed by the fact that Lindberg not only made the dress in 6 weeks but also managed to plan a wedding and move homes at the same time. And that is something we can agree with – when did she sleep?
Watch the video down below:
What do you think of this bride's knitted dress? What did your wedding dress look like? Let us know!
SKM: below-content placeholder
Whizzco for 12T