We're not going to lie to you, transformation videos are one of our favorite corners of the internet. The process of watching someone turn nothing into something is enchanting. There are so many items that we take for granted that can be turned into something more useful than expected. This particular clip is a prime example of this. After all, we all have a tree or two in our yards, right?
While they may have provided valuable shade and sheltered you from carbon dioxide before, trees reach the end of their life span, like anything else. Once this happens, there are certain safety concerns that have been known to arise, like the tree rotting and falling onto your house. This couple you are about to meet in the following video was in this exact situation. They knew that there was a tree that needed to removed immediately in their yard.
Mimi is an avid crafter who loves the outdoors, and she knew good and well that they could not simply throw the tree away. So, she thought of something better to do with it. She decided to turn the old tree stump into an adorable gnome house!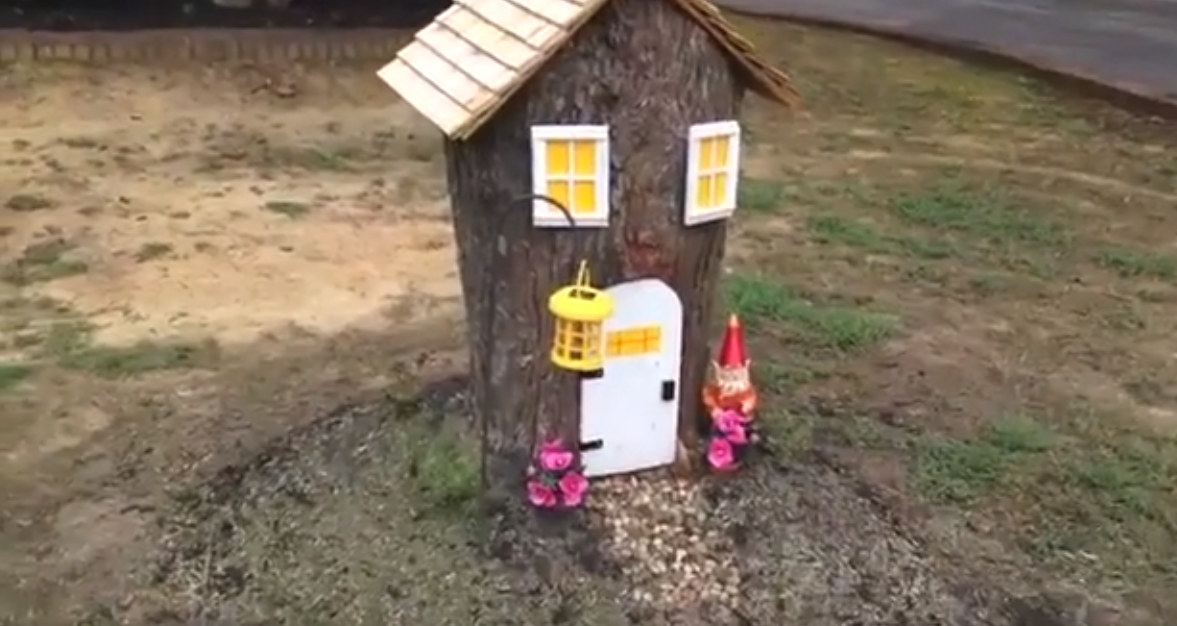 She shares the process of using the old tree stump in the video below, but you don't have to be an avid crafter to follow along. You don't need much to get this job done either. You may need to make a quick run to the hardware store for some copper-plated nails, but that's easy enough, right?
Our favorite part of the whole process is the decoration step. Once you have the finished product, you can decorate the outside of the converted stump in any manner that you prefer. The possibilities are endless. It's a great project for anyone who loves tinkering in the yard. To find out more about the transformation and how you can benefit, be sure to check out the whole tutorial.
Kudos to Mimi for coming up with such an inventive method for reusing those old tree stumps. No one wants to look at those dried up things! This is a great way to maximize your curb appeal without a massive investment.
Here's how you can make the cutest gnome house.

Posted by Rumble DIY & HowTo on Tuesday, July 9, 2019
SKM: below-content placeholder
Whizzco for 12T