Who doesn't love to pop into Trader Joe's and grab a few healthy and delicious groceries? Some people do all their shopping at Trader Joe's, while others only stop in to get a few specialty items, but no matter what your relationship to Trader Joe's is, this is good info to know! Here are a few pantry items you should definitely get at Trader Joe's, both for quality and price. We also include a few other things that you should avoid altogether!
Buy: Coconut Milk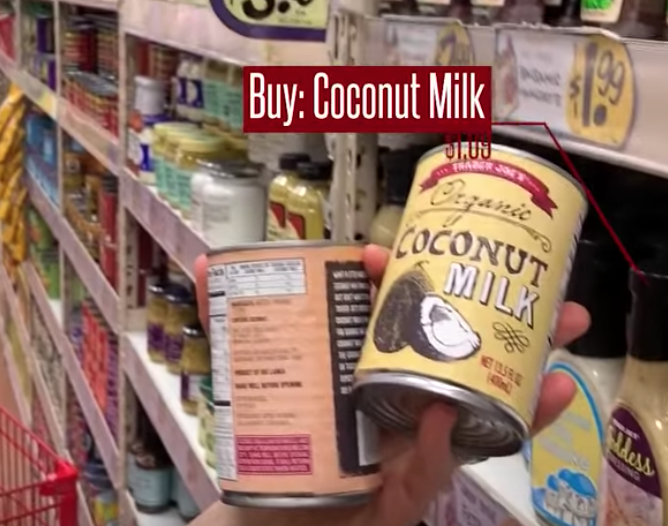 Trader Joe's coconut milk is superior becase, wait for it, the only ingredient is cocnut milk. Crazy, right? Not so much if you take a look at the ingredient list on a lot of other brands of coconut milk, you'll see added sugars, preservatives, and weird things like xanthan gum.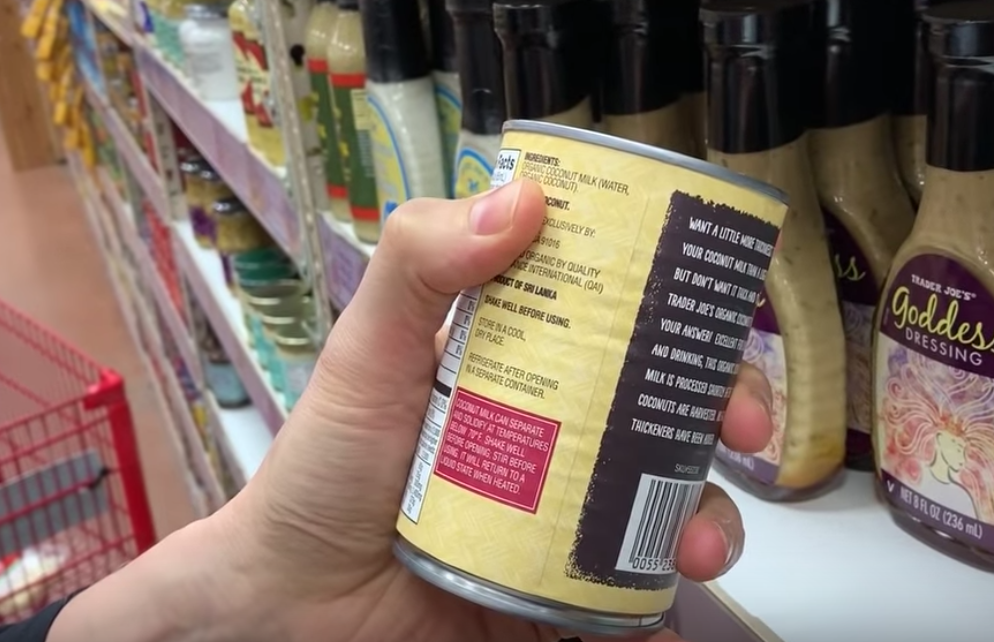 [sc name="content-ad-horiz-1″]
Buy: Apple Cider Vinegar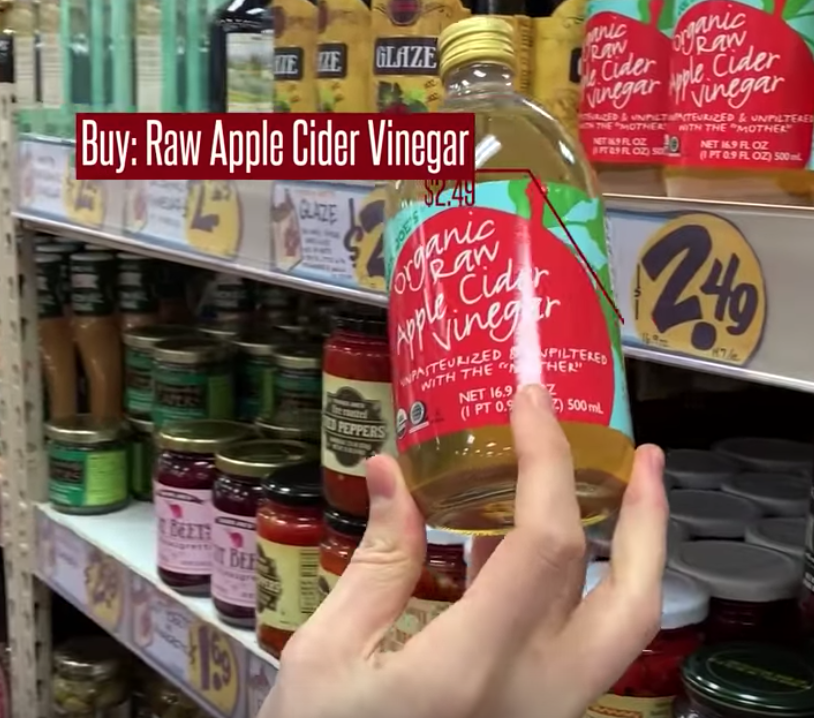 There are so many health benefits of apple cider vinegar. One of the more poular brands is Bragg's, but the Trader Joe's brand is not only cheaper, but has a ton of added benefits because each bottle contains the "mother," which is basically a host of good bacteria and probiotics.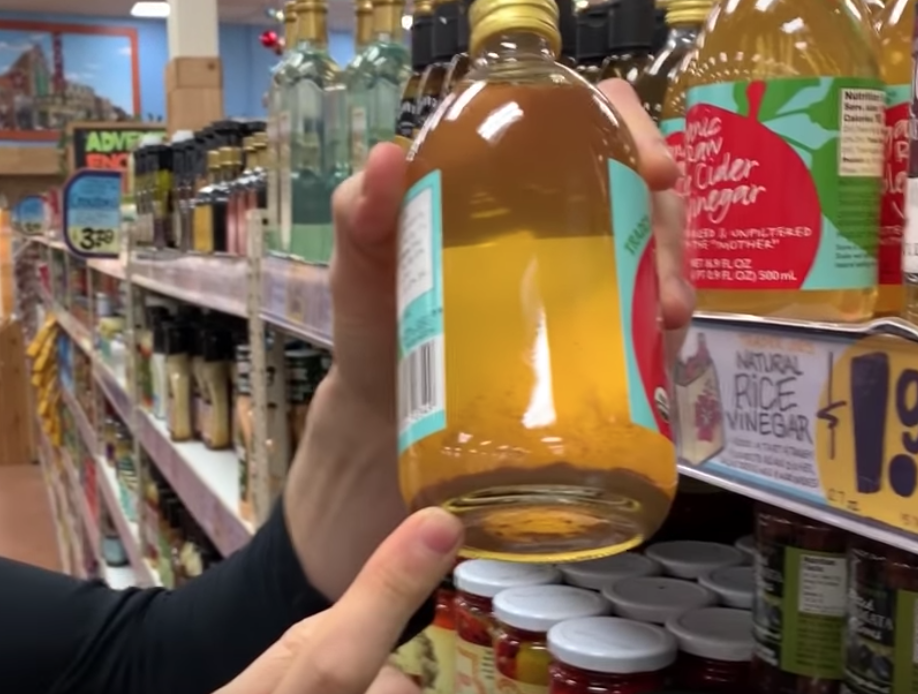 [sc name="content-ad-horiz-2″]
Buy: Nuts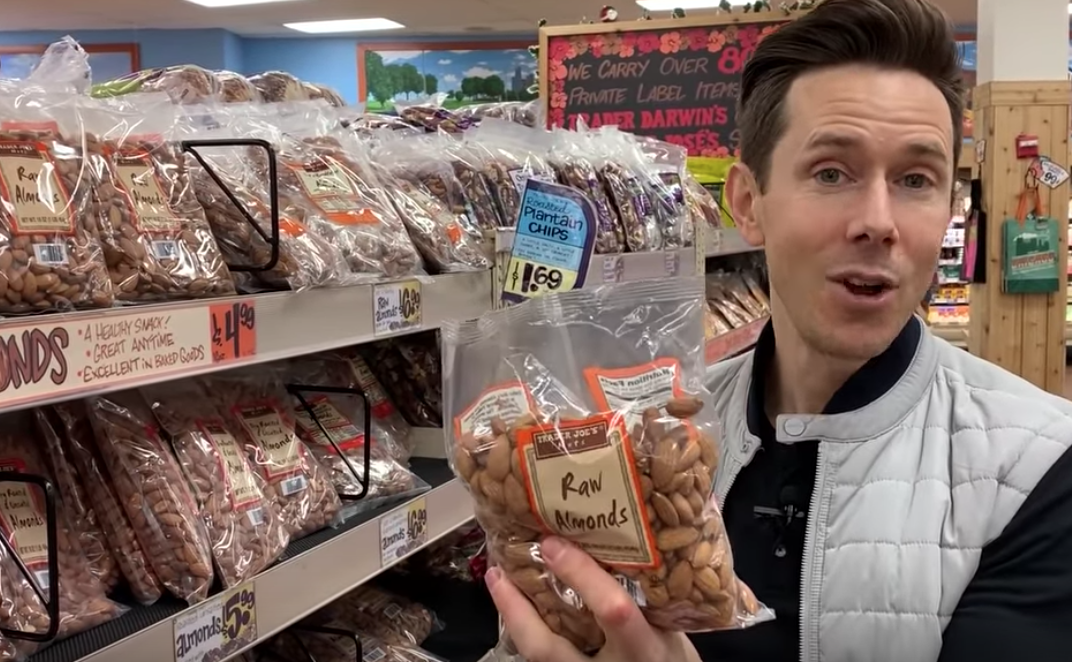 Almonds are a must when you stop my Trader Joe's. Sure, it might be tempting to get the huge four-pound bag from Costco, but chances are you won't eat nearly that much by the time they go bad. Opt instead for the one-pound bag offered at Trader Joe's. Another great nut to get is macadamia nuts. Usually, these are hard to find, and when you do find them, they are ridiculously expensive! At Trader Joe's, they are almost always in stock and they are a great price!



[sc name="content-ad-horiz-3″]
Avoid: Clarified Butter

Clarified butter is a rich, high-quality butter that is made from boiling the water out of regular butter and using only the butterfat solids. It's understandable then, why this kind of butter is slightly more expensive than its counterpart, but the price difference is much bigger at Trader Joe's. Plus, the fillers and additives make it no less healthy than regular butter. You can actually make your own clarified butter by boiling regular butter and collecting the butterfat that floats to the top.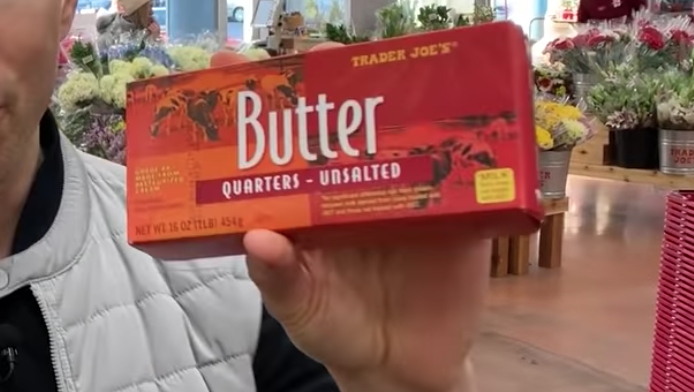 [sc name="content-ad-horiz-4″]
Avoid: Cauliflower Crust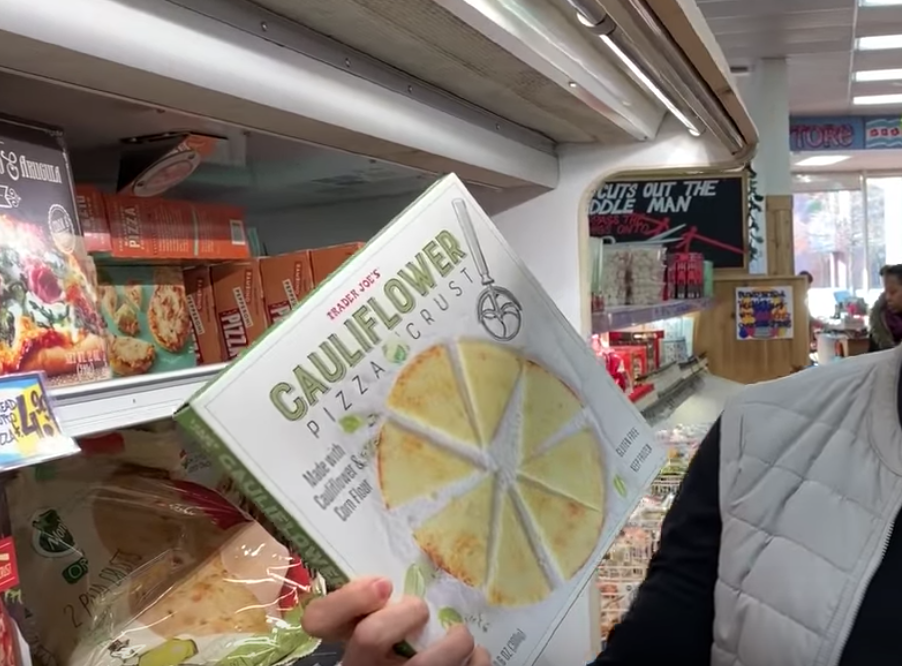 Using cauliflower as healthy or gluten-free alternative has become very popular over the last couple of years. Many people choose cauliflower crust because they think it is low-carb, but one look at the back of this box shows that this isn't the case at all!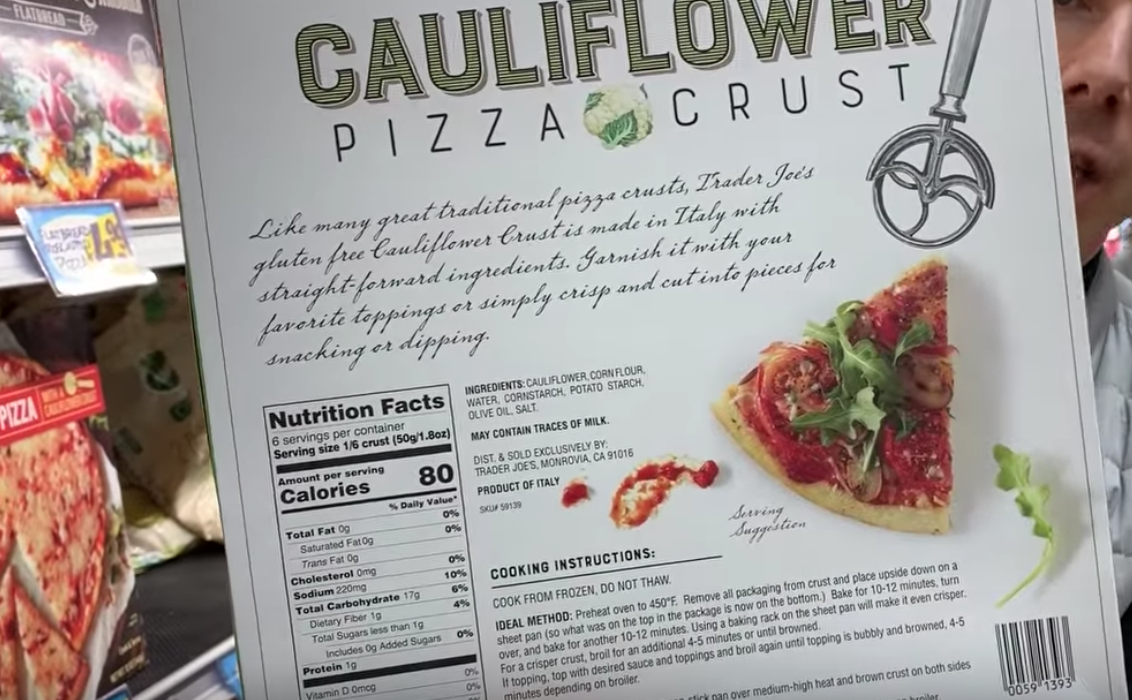 Watch the video below for more helpful shopping tips for the next time you're in Trader Joe's!
[media height="270″ width="480″ provider="youtube" type="iframe" src="https://www.youtube.com/embed/QXIUeu4L8vE?feature=oembed" ad="true"]
SKM: below-content placeholder
Whizzco for 12T