Certain life skills need to be had by the time we reach a certain age. Every age comes with its own milestones in this regard. Little ones experience the pride and joy of tying their shoes. Older kids relish the opportunity to reach the age of 13, so that they can become an official member of the teenager club. Meanwhile, those who are over the age of 21 will have a different milestone in mind. This is when we are officially able to head to the bar in many areas.
For some of us, it is also time to learn how to properly enjoy some wine. However, there is a very common dilemma when it comes to the wine bottles, though. We have all been through it before. You run to the store, you grab a couple of bottles of your favorite wine and you head home to enjoy your evening. There is only one problem that is sure to arise…There's no corkscrew to open the bottles!
Thankfully, TikTok user jamiegriffwine shared a helpful life hack for opening a bottle of wine without an opener. All you need? A shoe and a tree.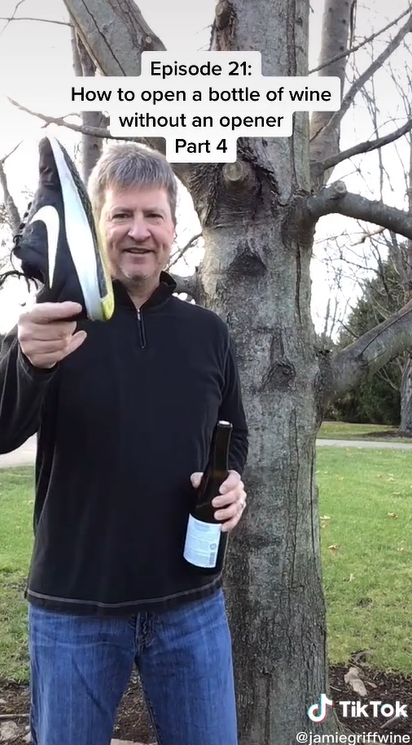 "I really like this way because it's truly [for when] you're in the middle of no where, you have no tools, nothing except the shoe on your foot and the bottle of wine," said Jamie in the video demonstration. We never thought that we would be coming across a wine bottle opener hack that requires the usage of our shoes but you really do learn something new every day.
Check out the tutorial below:
What do you think of the hack? Have you tried it before?
SKM: below-content placeholder
Whizzco for 12T