If you have ever seen the Primitive Technology channel before, you probably know where this one is going already. This man is one of the most talented craftsmen that we have ever seen.
The idea that someone could construct a thatched roof weather-resistant workshop with the materials that he has on hand is hard to wrap our minds around but he is proving the naysayers wrong. He wanted to protect himself and all of his future projects from the cruelty of the elements. It's a noble goal, for sure.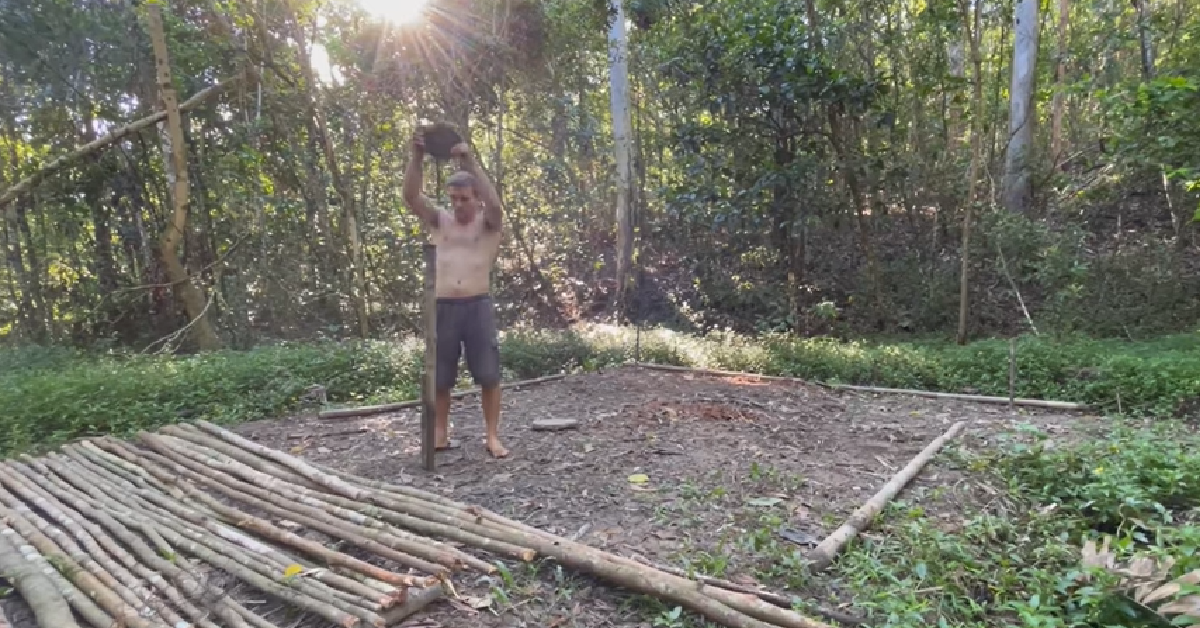 Near as we can tell, he has succeeded. Can you believe that he made this workshop out of materials that he found in the woods?
The roof is constructed from leaves and wood that he managed to gather himself. He's taking it back to the days of old when industrious men used what they have at their disposal to keep themselves safe from the weather.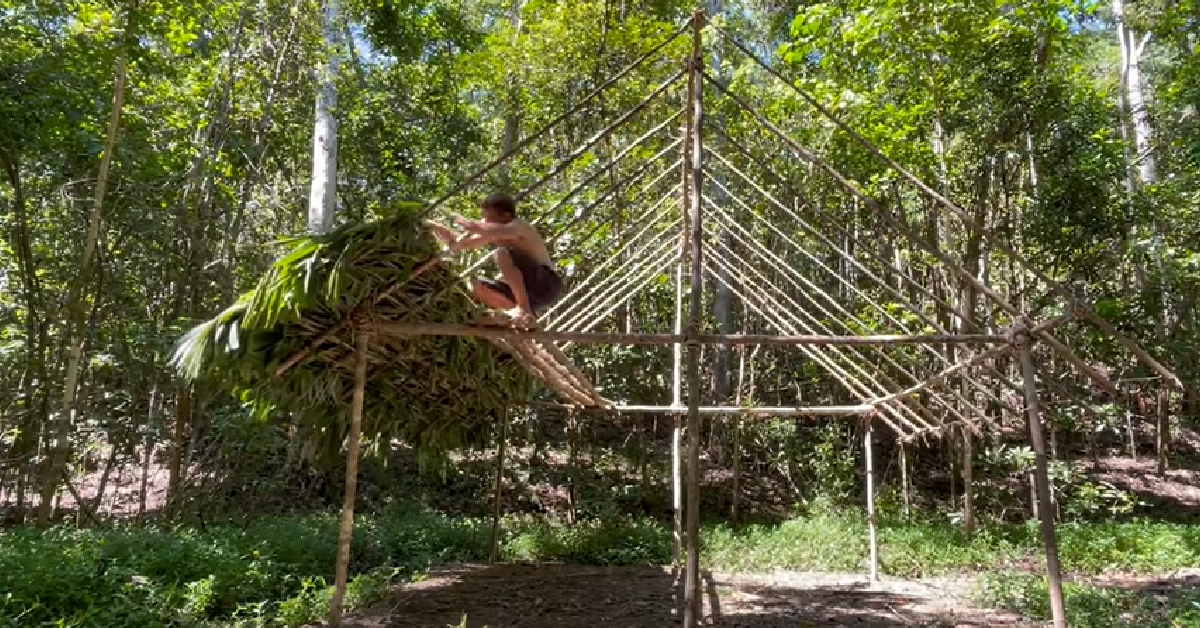 The leaves and wood have come together to create a solid roof that is going to keep him safe over the long haul. The sides remain open, though. This allows him to enjoy the necessary freedom of movement. It's also massively helpful from a safety standpoint, allowing for the release of noxious gases.
This is the most sizable structure that the man has constructed. It took him over a month to finish as well. "I built a thatched workshop as an area to do future projects in out of the rain and weather. …This is the largest hut I've built to date taking 5 weeks to build. The structure sheds rain quite well and being open and without walls allows smoke to exit without issue," he elaborates in the video description.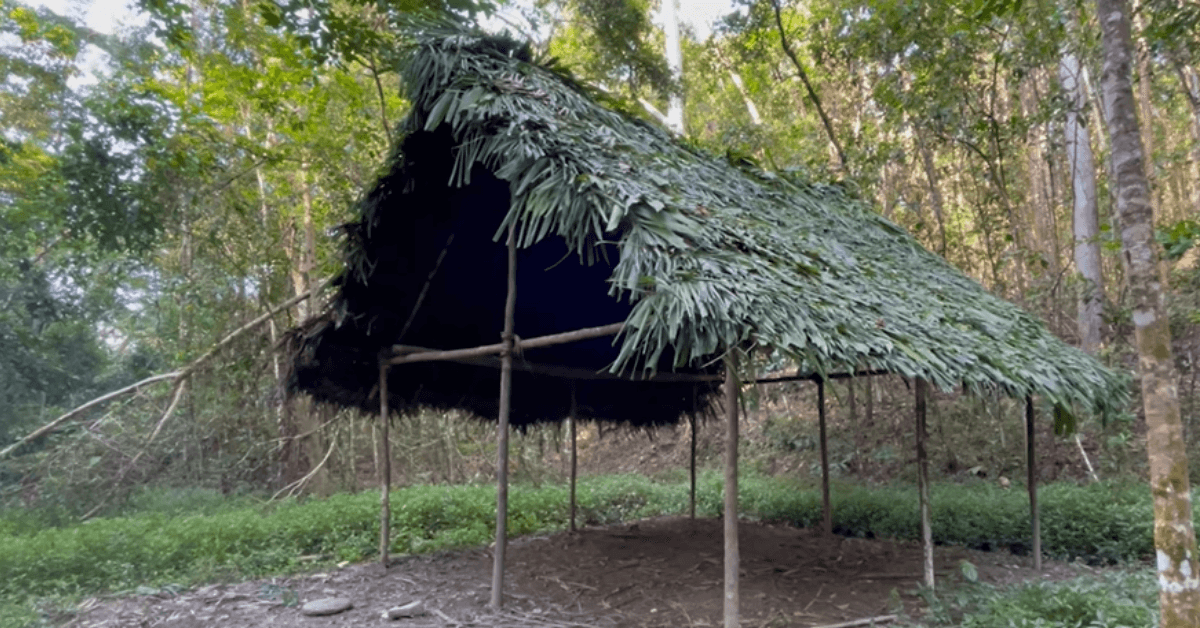 How do you feel about the finished product here? If you are anything like us, you are in awe. If you dropped us in the woods and expected us to come up with something this elaborate, we highly doubt that we would have been able to do so.
Kudos to this man for going above and beyond, providing many of us with the necessary inspiration in the process. Check out the video below:
SKM: below-content placeholder
Whizzco for 12T