We do love takeout around our house, but with wallets thinning and waistlines expanding, we decided to try and eat out less this year. We weren't quite ready to give up on some of our favorite takeout meals, though – pad thai, orange chicken, Mongolian beef, and not to mention egg rolls and hot sour soup! It was time to get creative in the kitchen, and we're so happy to report that these recipes are amazing! We hardly miss takeout anymore (except maybe for the easy clean up). Check out our list of takeout-inspired favorites!
Slow Cooker Cashew Chicken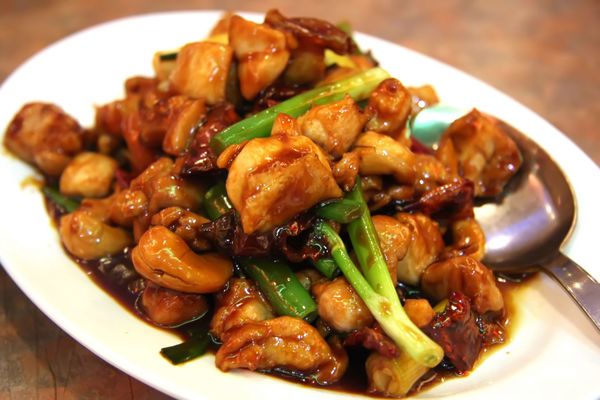 Thinking takeout was the only way we could get our tasty favorite, we were floored when we heard we could make something even better in the slow cooker and completely blown away when we tried it and found out that it tasted amazing! Get the super simple recipe here!
Flavorful Fried Rice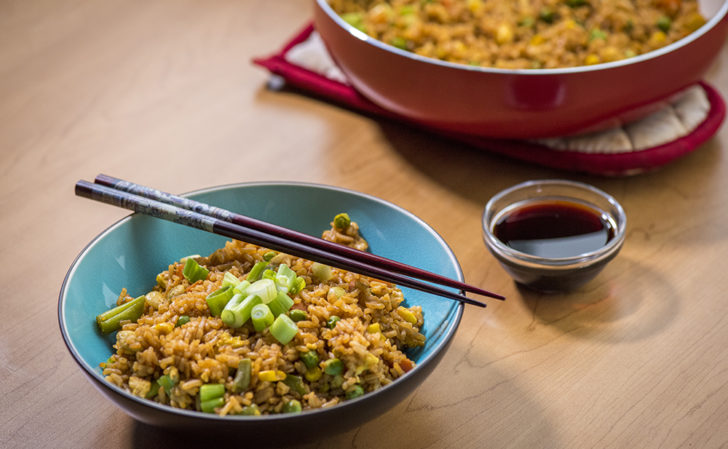 Fried rice just might be our favorite part of Chinese takeout, and we definitely hit the jackpot with this copycat recipe! This dish is not only tasty but comes together super fast, making it perfect for weeknight dinners. So next time you're craving takeout, try this recipe instead, you'll be glad you did! See what the secret ingredient is in this recipe!
General Tso's Chicken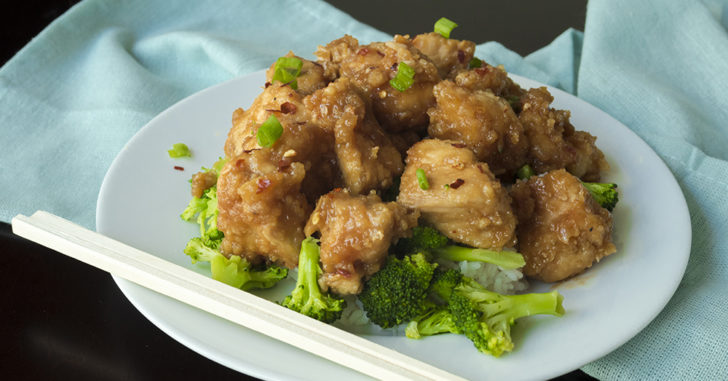 Who doesn't love this fried chicken dish that's swimming in a sweet and slightly spicy sauce? The best part is how easy it is to make – after pan-frying the chicken, we toss everything into the slow cooker and let it do the work for us. Get the full recipe here!
Don't go anywhere, we've got a full menu!
Mongolian Beef In The Crockpot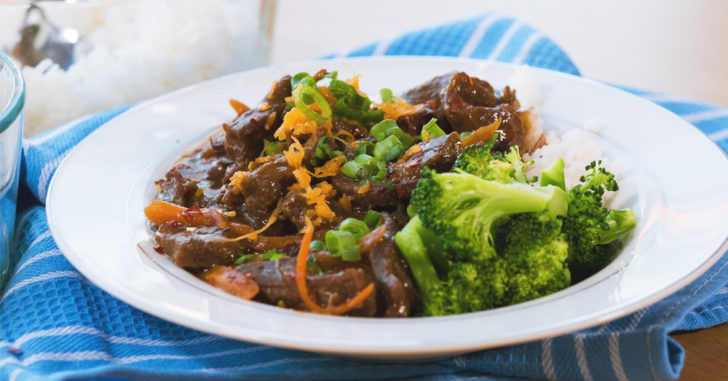 On top of being easy to make, this Mongolian beef is also super tasty! The beef comes out perfectly cooked, and the brown sauce gives any Chinese restaurant a run for their money! Most importantly though, after a long day, it's so comforting to know we don't have to toil in the kitchen to get a great meal on the table.
Chicken Egg Rolls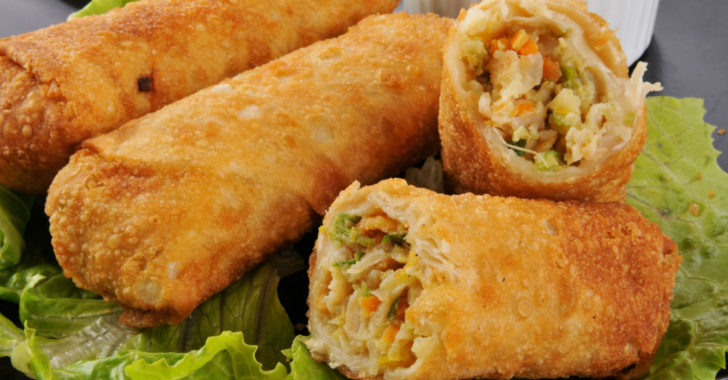 While they may look complicated to make, egg rolls are actually pretty easy; you prep your filling ingredients (protein, veggies, and seasoning), then wrap your rolls nice and tight, then let them fry away in some hot oil. See how it's done here!
Traditional Pad Thai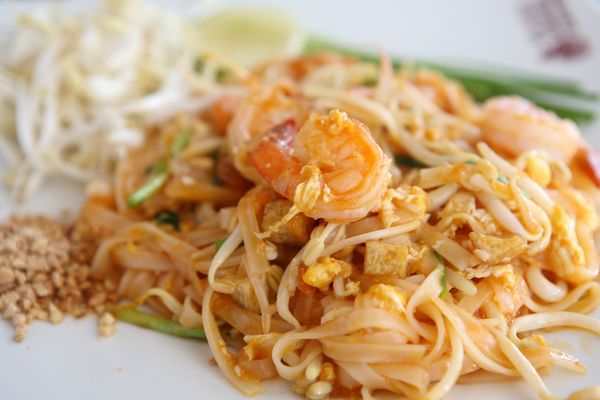 Pad Thai has often been called the signature dish of Thai cuisine. For those who haven't tried it yet, it's a rice noodle dish with a salty, sweet, sour, and slightly spice flavor profile typically served with shrimp, and of course scrambled egg, and it's typically all topped with crushed peanuts. We wanted to capture the authentic flavor of Pad Thai as much as possible. Get the full recipe here!
Don't go anywhere, we've got a full menu!
Orange Chicken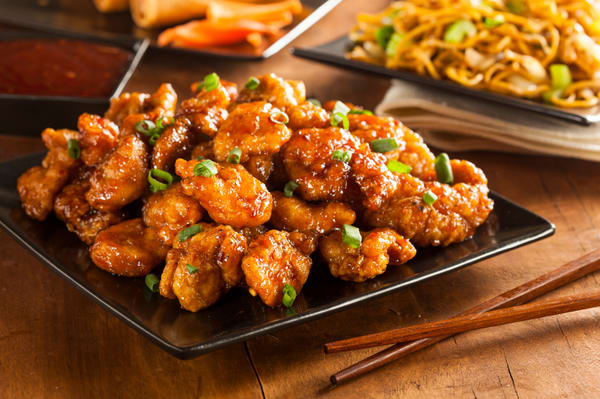 Orange Chicken is a dish that people just can't seem to get enough of, ourselves included! Unfortunately, most orange chicken recipes use a lot of sugar and then deep-fry the chicken, so it's not always the healthiest choice. (Although it may be the tastiest.) While our recipe still involves a lot of the original ingredients, we try to cut corners where we can to make things healthier without skimping out on flavor! Get the recipe here!
Hot And Sour Soup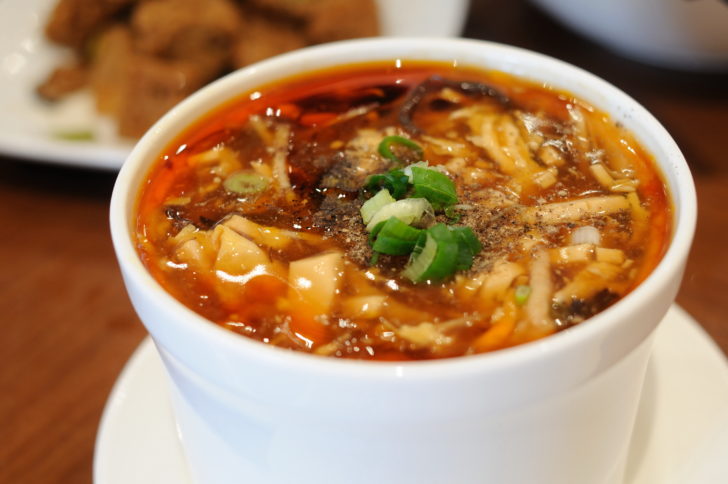 We tackled the classic hot and sour soup! While there are a lot of ingredients, this recipe is super easy and totally worth the time and effort it takes to make it yourself. 1) You feel accomplished that you whipped that up yourself, 2) it tastes amazing! Take our word for it and give this bad boy a shot; as temperatures drop, you'll be glad you did! Get the full recipe here!
Egg Drop Soup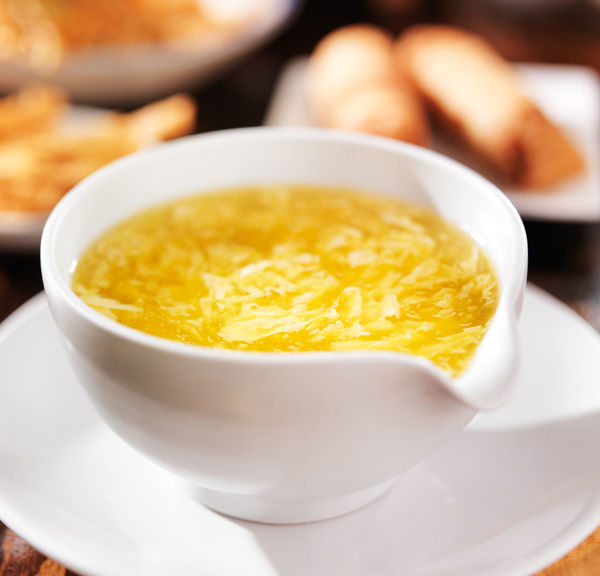 This simple Chinese soup is a combination of beaten eggs and chicken broth at its most basic level. We began to wonder, though, how can one add extra flavor to the dish without getting in the way of that smooth, silky texture just the basic dish imparts? See the trick to flavoring egg drop soup here!
SKM: below-content placeholder
Whizzco for 12T