This tangy sauce is everything you want in a sweet and sour.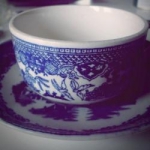 Rose Heichelbech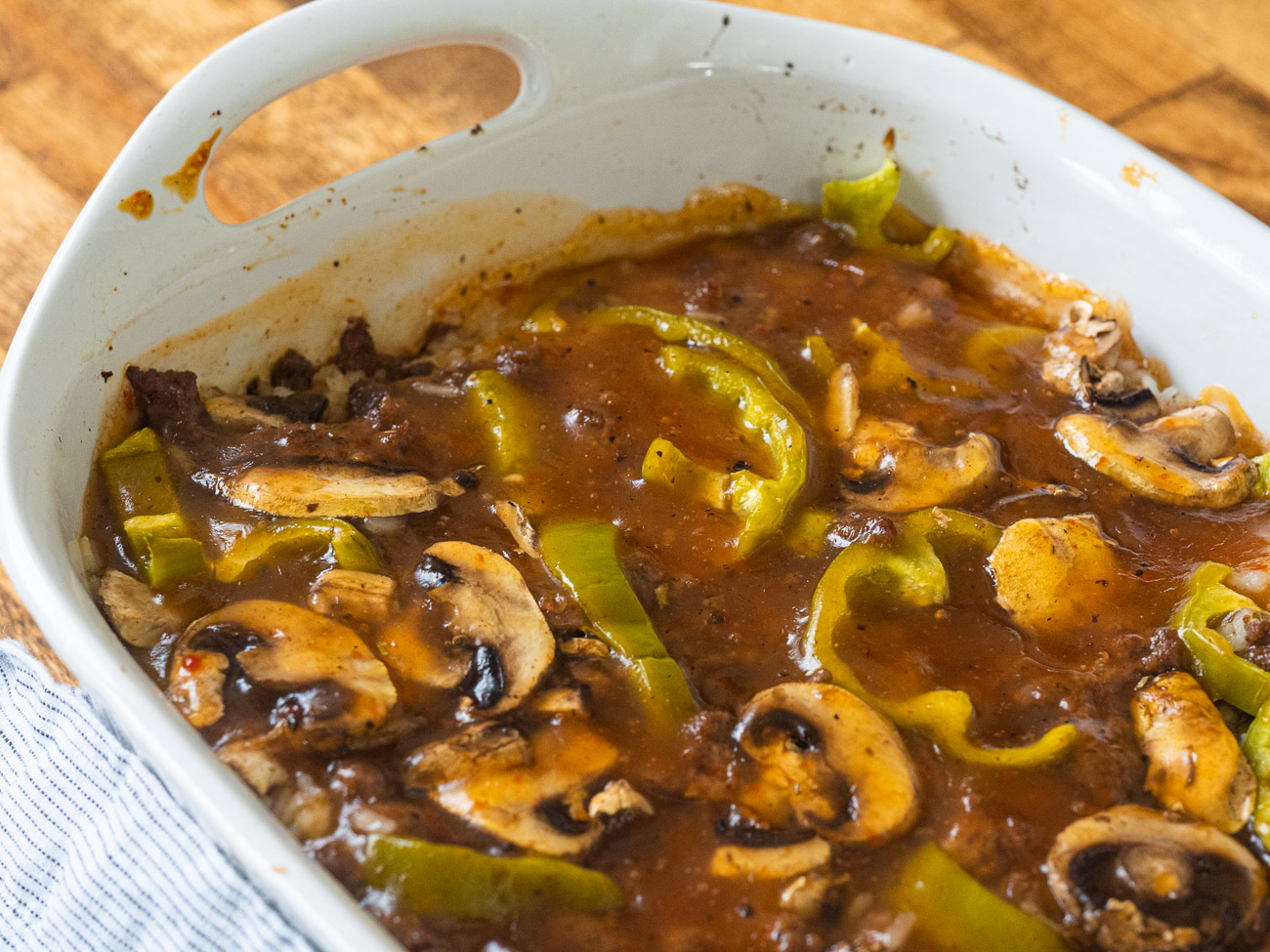 I can remember the first time I ever had sweet and sour sauce. As a kid we'd go to a Chinese restaurant that was in what was once an old Dairy Whip drive-thru. Back then the dish du jour was sweet and sour chicken, but this recipe for sweet and sour casserole has beef as the base for a hearty (and easy) main dish that's unlike any casserole you've ever made.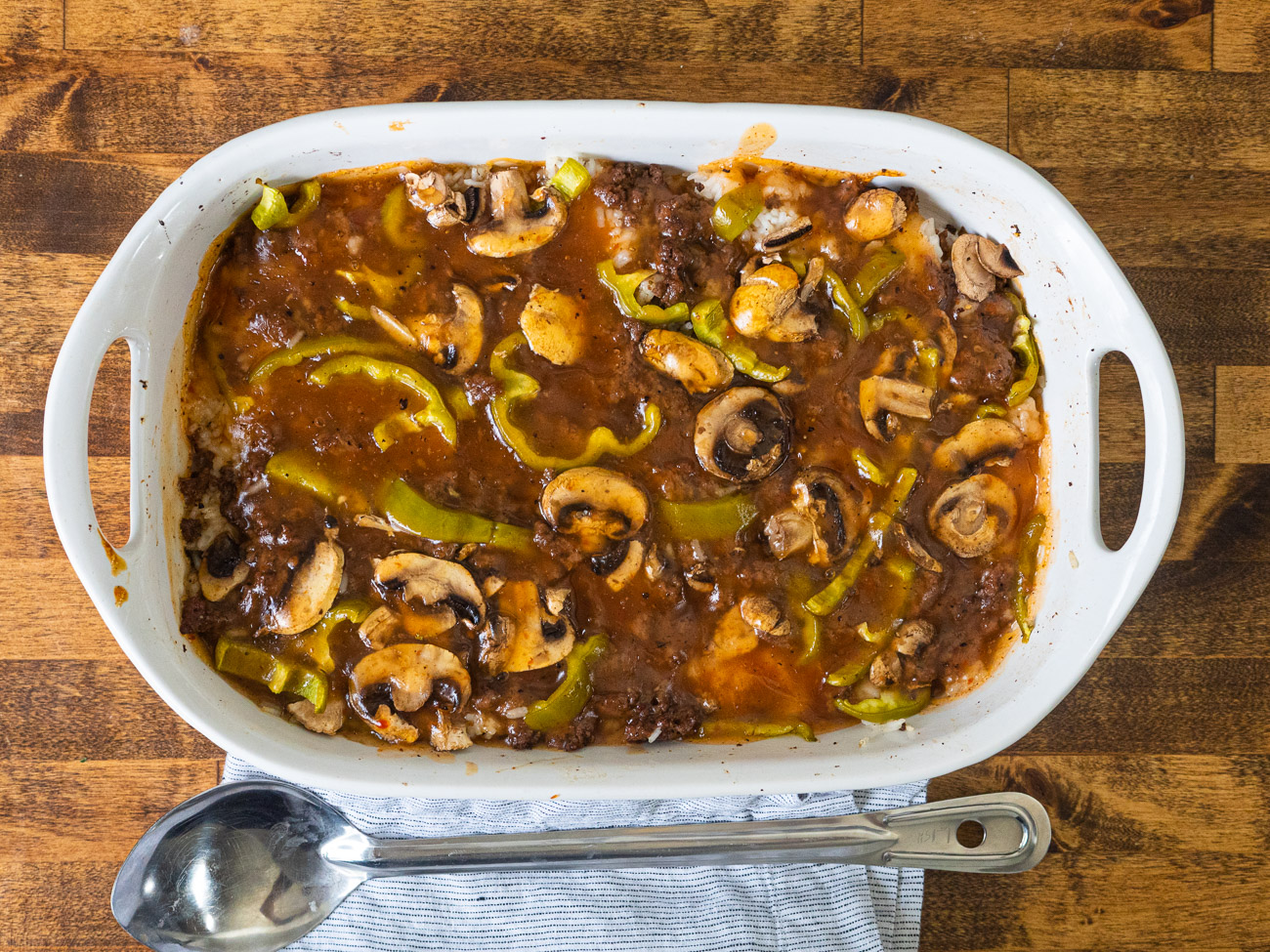 Sweet and sour recipes have their roots in Chinese cooking traditions, but the version we know today became popular in the early 20th century in Chinatowns across the U.S. where a diverse range of customers (not just Chinese) enjoyed the delights of Chinese restaurants. The sauces needed to have big, bold flavors to please the masses and sweet and sour was born.
European countries also had a long tradition of making sweet sauces for meats that also use vinegar. The latter ingredient is what gives the sauce its tang and tempers the sweetness of the sugar.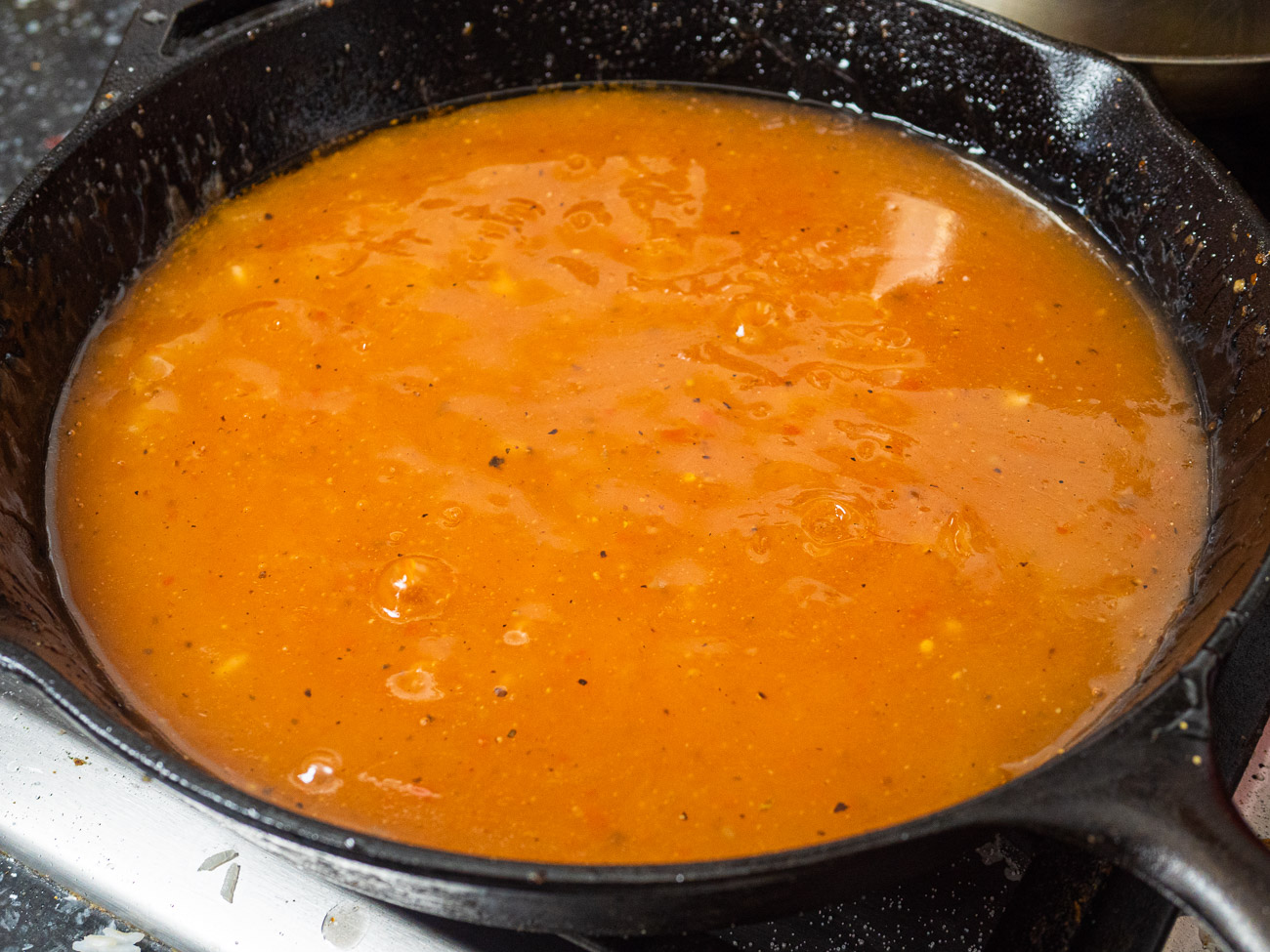 Sweet and sour today is a common dish to find at Chinese restaurants which usually serve Americanized versions of Chinese foods. Top among these dishes is sweet and sour, but you can make this at home quite easily and without any breading and frying.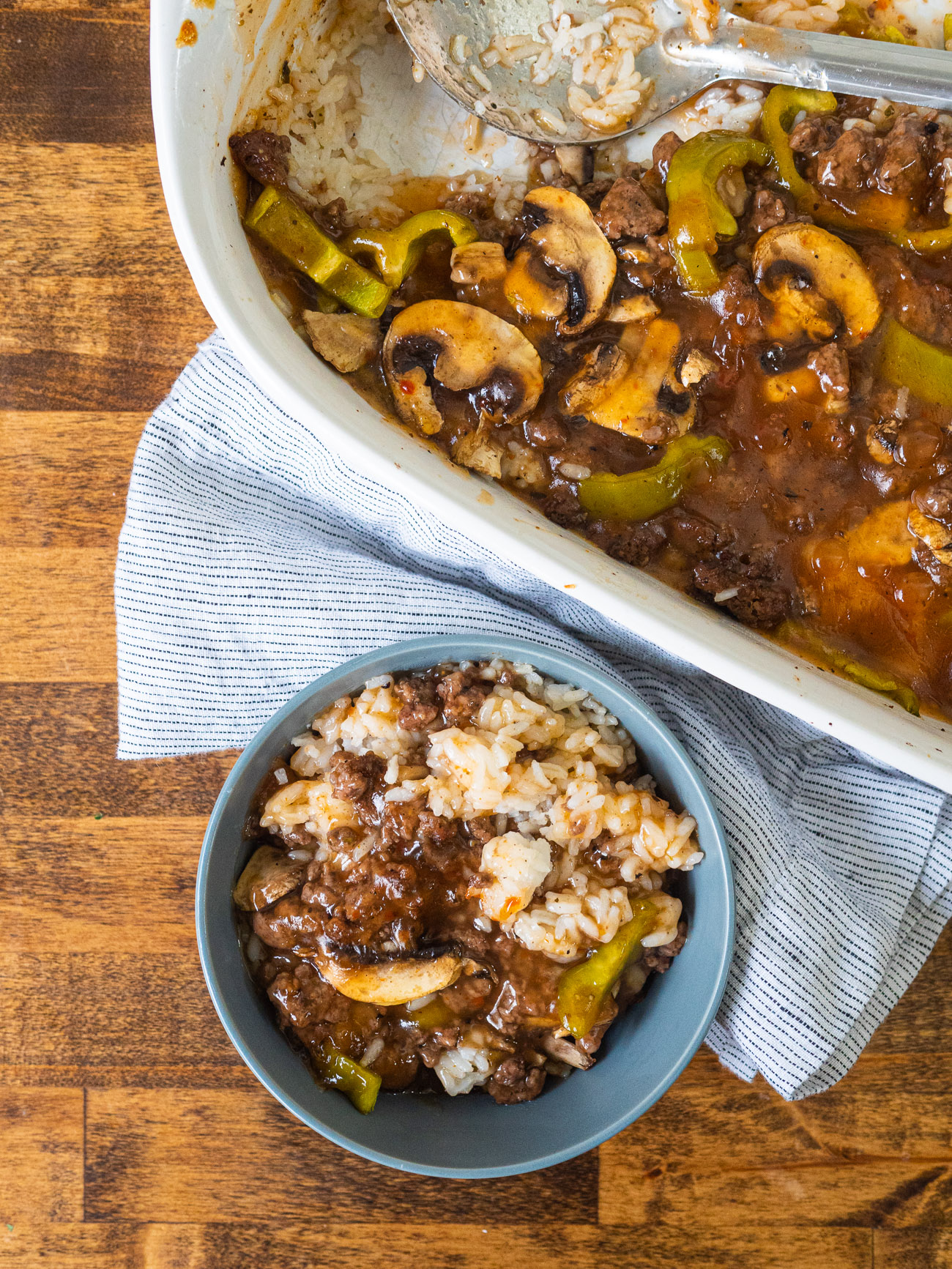 To start with sauté the beef with chili powder, dried oregano, and garlic powder until brown. Then season with salt and pepper to taste.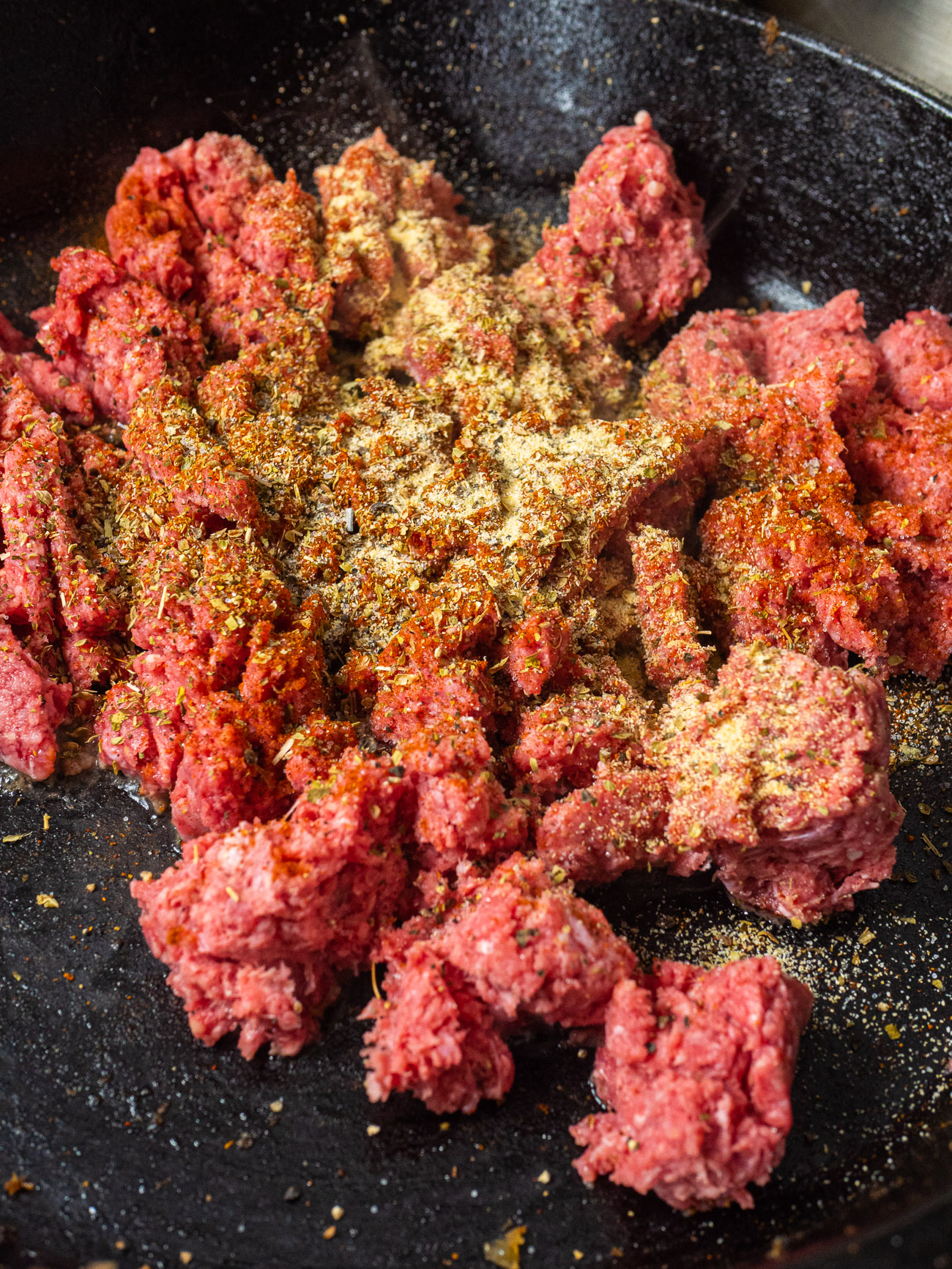 Then add 3 cups cooked rice to a 9″x13″ casserole dish. Top with sliced green peppers, sliced mushrooms, and the spiced beef.
Next comes the key to bringing this whole dish together: the sweet and sour sauce. Over medium heat you'll combine sugar, cornstarch, cold water, white vinegar, ketchup, and salt and pepper to taste. Stir constantly until a thick, rich sauce forms.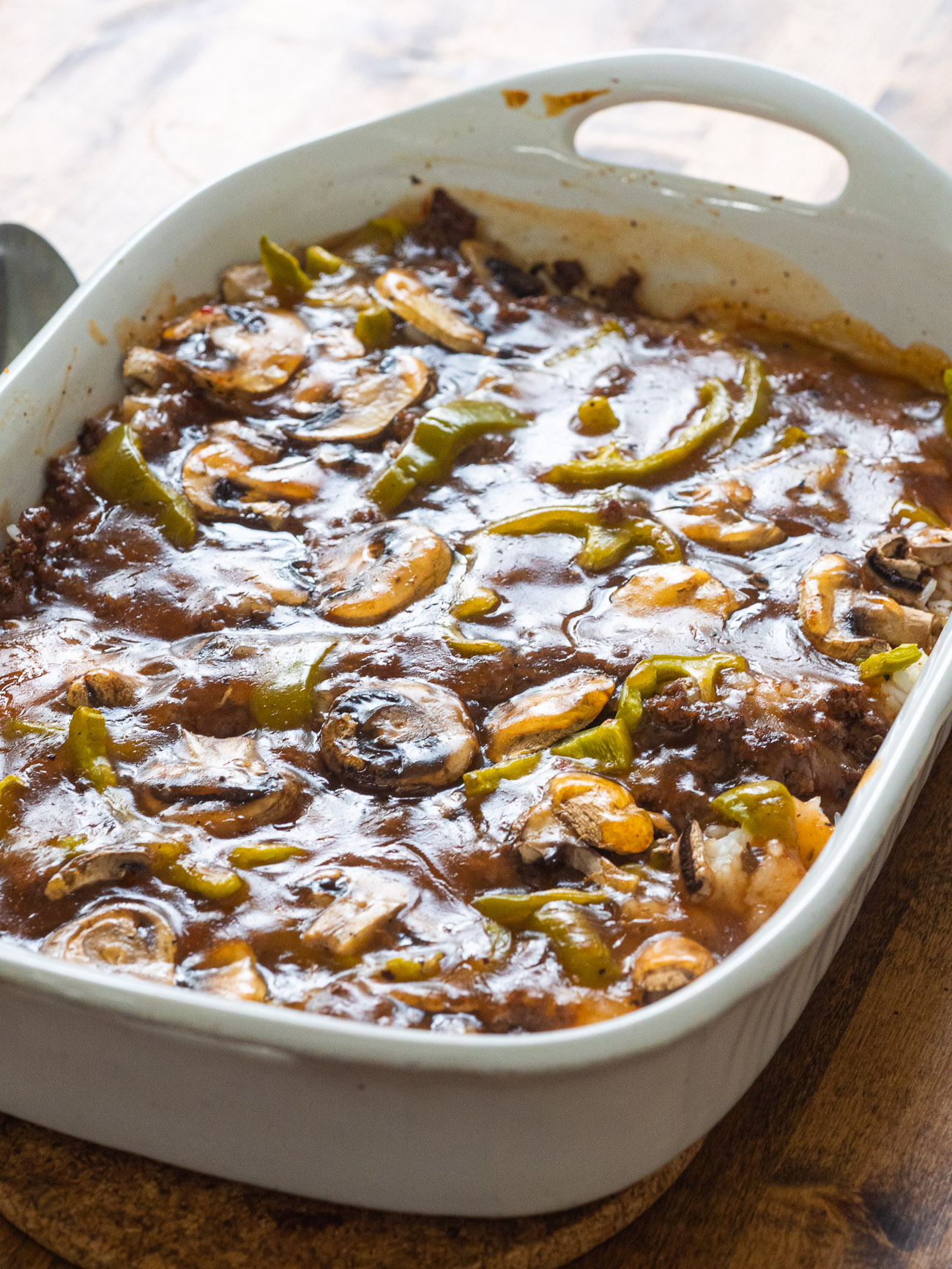 Pour the sauce over the other ingredients of the casserole and then bake for 30 minutes.
If you ever thought that sweet and sour sauce was too complicated or fussy to make at home then think again because this dish comes together in under an hour. Depending on where you live, that's quicker than it takes to have Chinese food delivered to your door!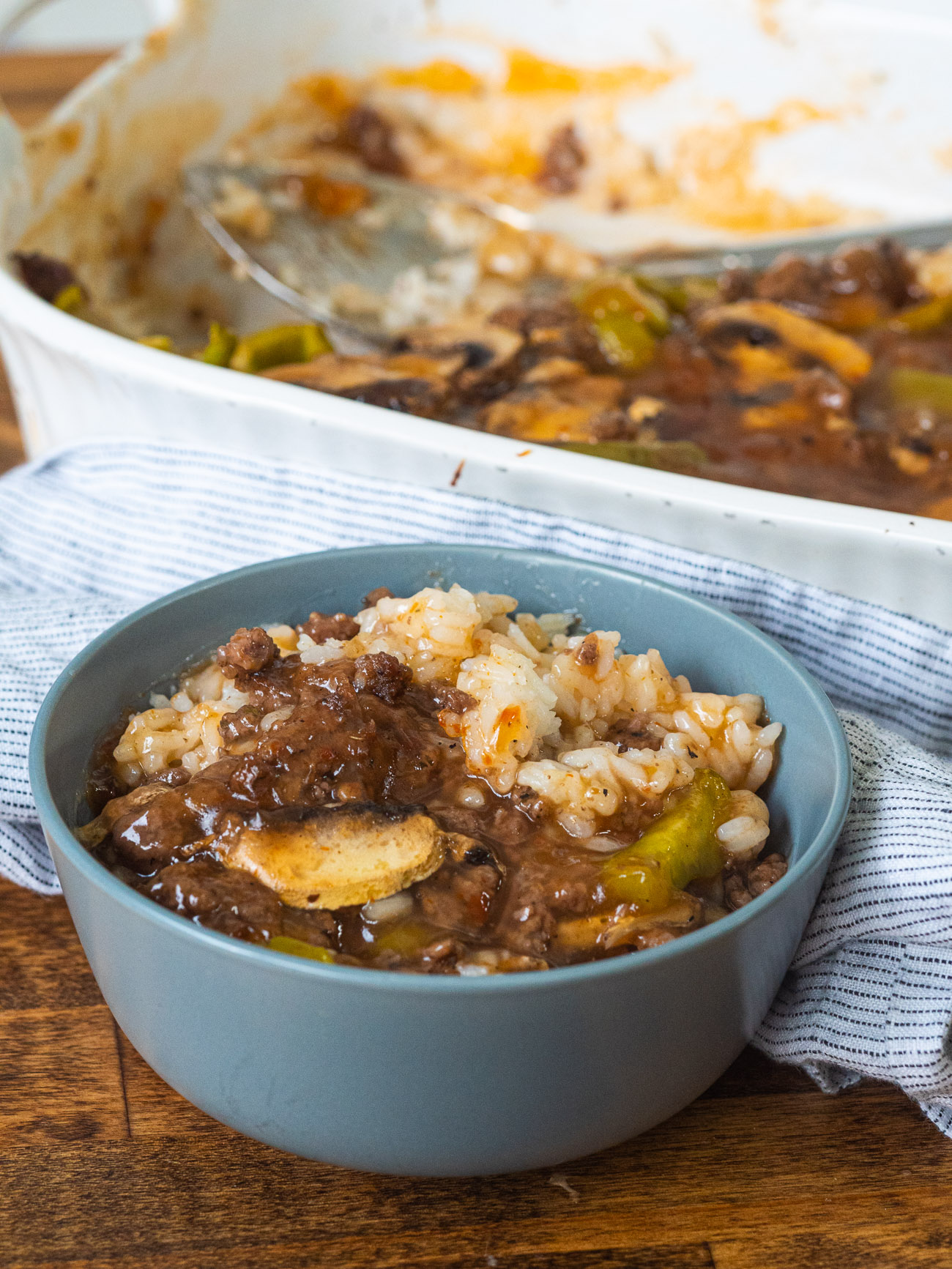 Sweet and Sour Casserole
Serves 6
20m prep time
50m cook time
For the filling:
1 pound ground beef
1 1/2 teaspoons chili powder
1 1/2 teaspoons dried oregano
1/2 teaspoon garlic powder
1 1/2 teaspoons salt
Pepper to taste
3 cups cooked long grain rice
2/3 cup sliced mushrooms (about 5 ounces)
1 green pepper, sliced
For the sauce:
1 cup plus 2 tablespoons sugar
1/3 cup cornstarch
2 1/2 cups cold water
1/3 cup white vinegar
1/3 cup ketchup
1 1/2 teaspoons salt
Pepper to taste
Preparation
Preheat oven to 350˚F. Cook beef over medium heat in large skillet until browned. Add in chili powder, oregano, garlic powder, salt and pepper.
Add rice to a 9"x13" (3-quart) baking dish. Top with beef, mushrooms, and green pepper.
In a saucepan combine sauce ingredients and cook over medium heat until bubbling. Cook 2 minutes more, stirring constantly. Pour sauce over casserole.
Bake for 30 minutes and serve while hot.
Recipe adapted from Taste of Home.
SKM: below-content placeholder
Whizzco for 12T