I recently overheard someone say, "I just want to dress younger. I don't want to look old, because I don't feel old." I'm sure many of us can relate to this woman's sentiment! But what does it mean to "dress younger?" Luckily, it doesn't mean emulating the style of twenty-somethings, nor does it mean hiding under dark colors and baggy clothes. Dressing younger simply means finding clothes that fit and accentuate what you already have going on. It's about aging gracefully with confidence. Basically, it's about feeling good about your body, no matter how old you are. Let's take a look at ten style tips to help you look and feel younger!
Jeans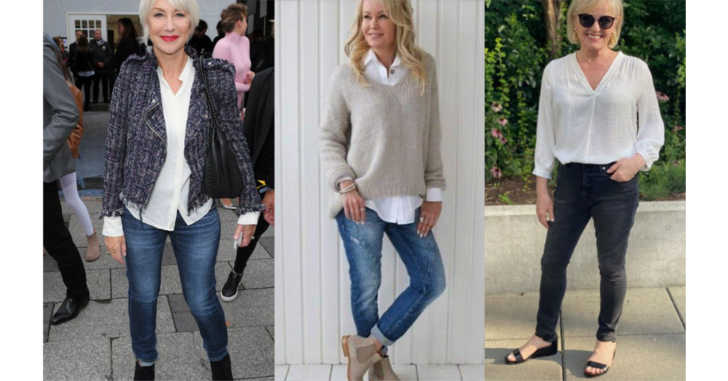 Jeans are your friends! Some women think jeans look juvenile, but it all depends on the cut, color, and feel of them. Darker colors are always flattering, as well as form-fitting jeans. Not necessarily skinny jeans, but you don't want to go too baggy. It's easy to get an energetic, youthful look by just throwing on a pair of well-fitting jeans and a tunic top or a blouse. Pair with ankle boots and you're good to go!
Shift Dresses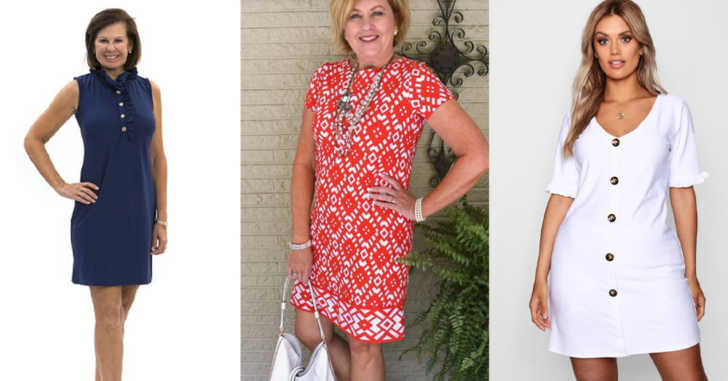 Shift dresses are a classic for any age, and that goes for the above fifty crowd as well! Twenty and thirty-somethings often wear short shift dresses, but there are lots of options for just above-the-knee dresses as well. With so many styles, everyone should be able to find a shift dress or two to fit their wardrobe.
Wrap Dresses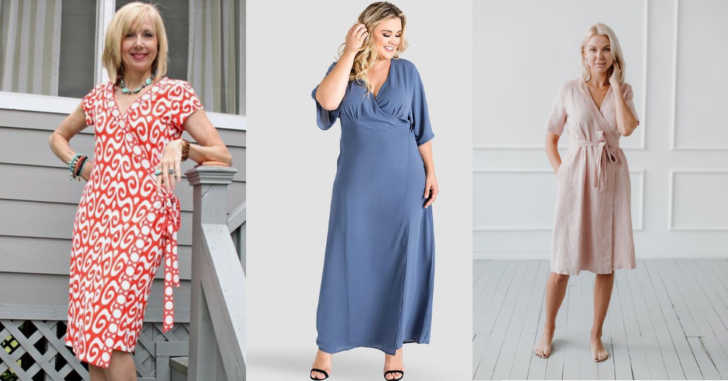 Here's another flattering dress option for any age, but especially for women over fifty. Wrap dresses are flattering on just about every body type and they come in dozens of styles as well.
Color Block Outfits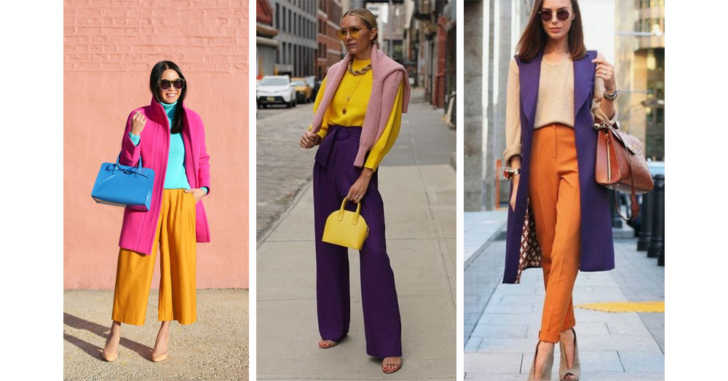 Color blocking simply means pairing solid colors together in an outfit. These examples are rather extreme with the bright, bold colors, but you get the idea!
Jawline Bob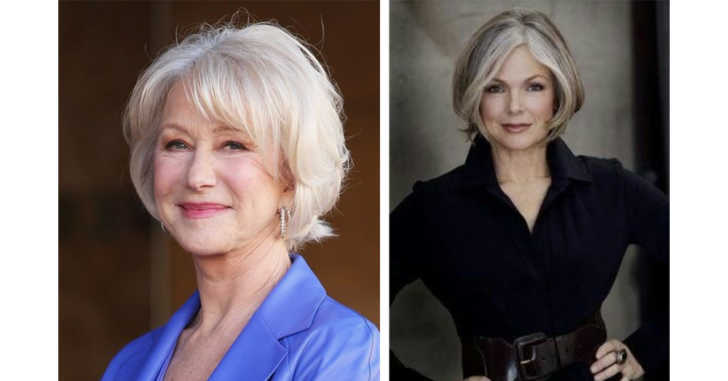 Let's talk about hair. Lots of women opt for a shorter cut the older they get, but some people might not love the idea of chopping off their long locks. You can, of course, do whatever makes you feel more confident, but chin-length hair cuts and feathered bangs are very flattering for mature women. You might be surprised at how much you like having short hair!
Whiten Teeth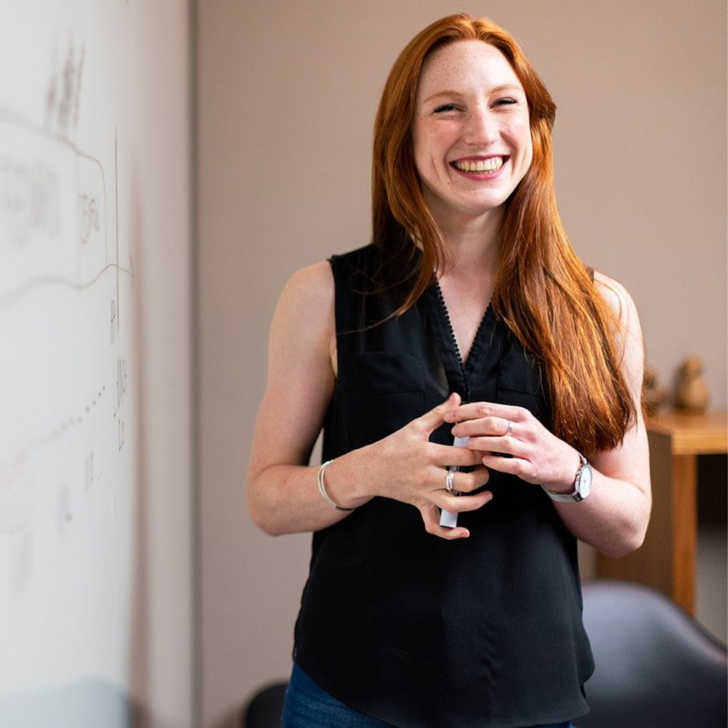 Decades of coffee, tea, and the occasional glass of wine have probably stained your teeth. It's to be expected, but it's also easily remedied. There are tons of products in stores for whitening your teeth, but a simple baking soda solution can work wonders. Consider adding teeth whitening to your beauty routine!
Hyaluronic Acid Beauty Products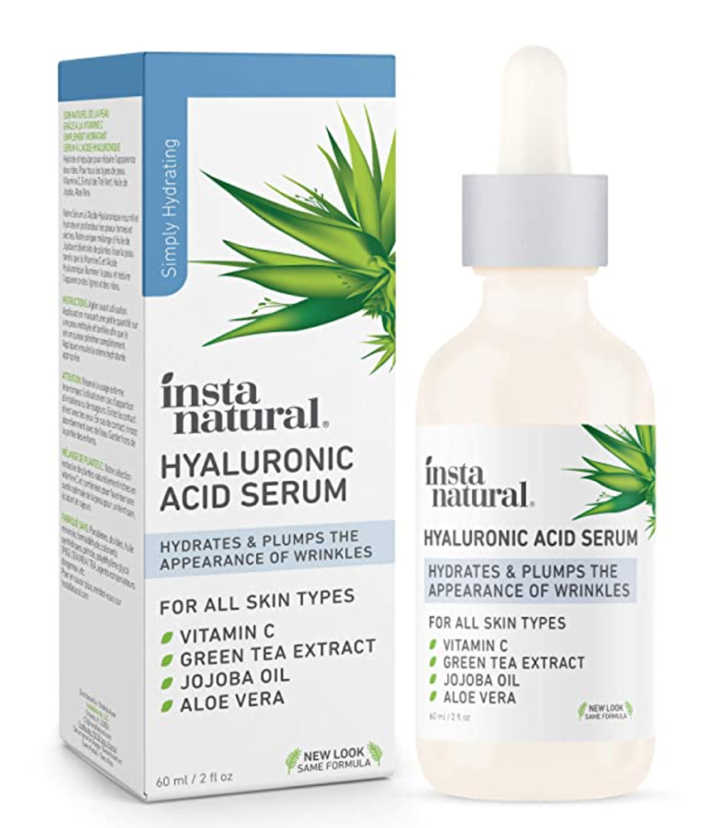 I was wary of putting anything with the word "acid" on my face, but hyaluronic acid is totally safe and extremely moisturizing. According to living.alot.com, "Hyaluronic acid is a natural substance that's popping up in skin products for one reason: it makes your skin look amazing. It replenishes skin, revitalizes the outer layer, and makes you look refreshed. It comes in cleansers, lotions, and even toners."
Statement Accessories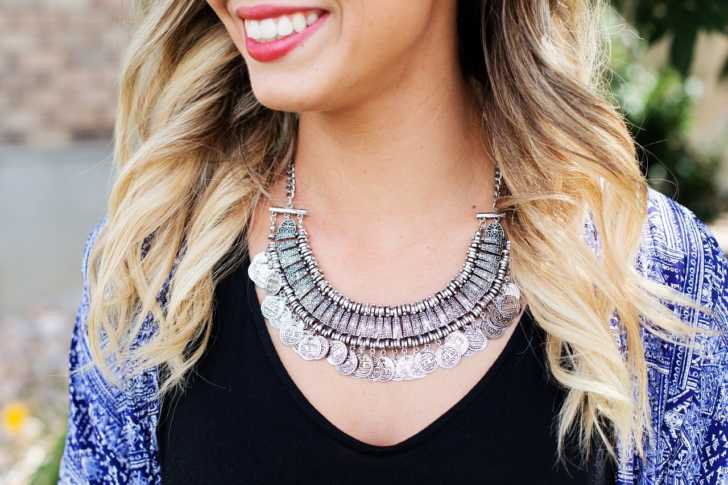 Sunglasses, necklaces, chunky belts, large handbags… the list goes on and on. A few strategically-placed accessories can bring a whole outfit together. They help create a focal point that can take attention away from areas you might not want people to focus on.
Natural/Light Makeup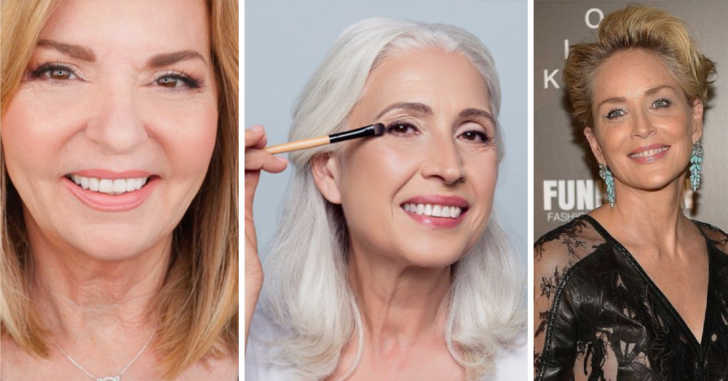 There are lots of beauty tips for women over fifty. To sum it up, less truly is more when it comes to makeup for mature women. The thicker you pile on the lipstick, foundation, blush, and eyeliner, the more you're taking away from your natural elegance. Not to mention, the heavier the makeup, the more it will sink into wrinkles and crack, ironically making you look older. Be proud of the skin you're in!
Don't Lose Your Own Style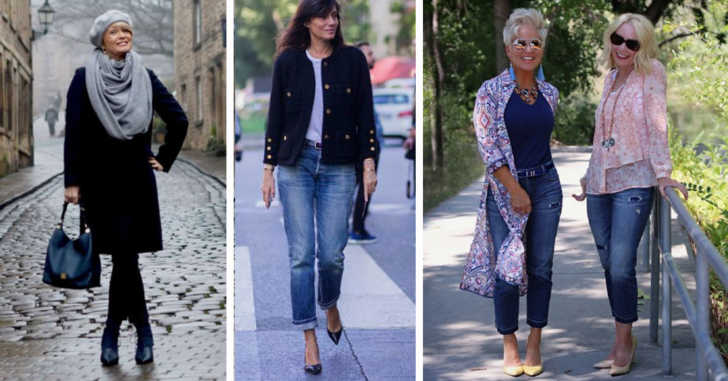 Perhaps most importantly, keep your fabulous style no matter how old you get. These are great guidelines to follow and tips to keep in mind, but at the end of the day, I firmly believe fashion is about helping you feel confident and comfortable and putting your best foot forward. I hope you got some helpful ideas from this list!
SKM: below-content placeholder
Whizzco for 12T