It's simple and fresh and so satisfying.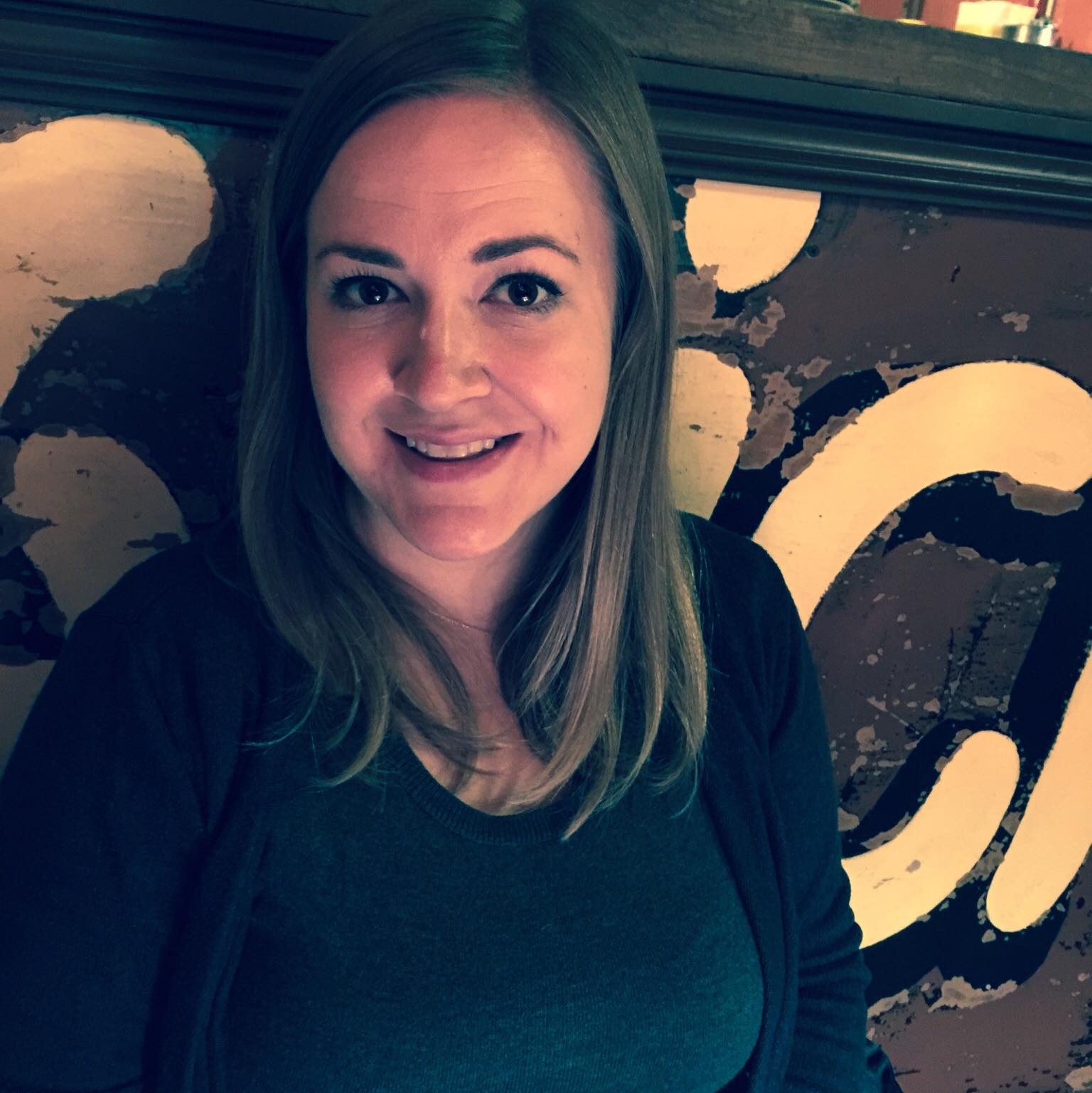 Kristy Norrell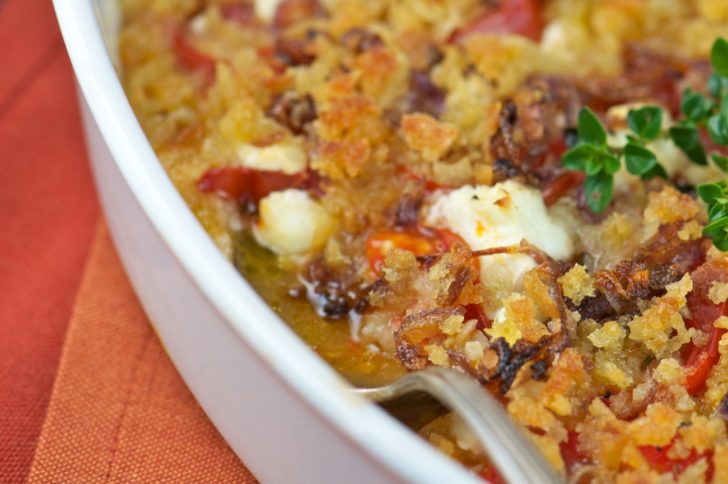 This lovely little oven bake is the stuff dreams are made of. Juicy fresh tomatoes are layered with fresh herbs, tangy goat cheese, and breadcrumbs and baked until the whole thing is bubbly and crispy and totally irresistible.
We love a classic stuffed tomato, where you hollow out the center and fill it with breadcrumbs, cheese, and other goodies before baking it in the oven. This gratin is a play on those flavors but uses sliced tomatoes so you don't have to go to the trouble of hollowing anything out. So I guess you could call this bake "unstuffed." In any case, it's mighty tasty, and that's what counts, right?
We start by caramelizing some onions because they add a wonderful additional layer of sweet and savory flavor. If you were really feeling like keeping it simple, you could leave the onions out and the dish still works beautifully. It's got plenty of other flavor going on and this dish lends itself well to substitutions and approximate measurements. An extra sprinkle of goat cheese, a different fresh herb, maybe a little heavier on the breadcrumbs – it all works here. We love to use Panko breadcrumbs because they add a little extra crispiness compared to normal breadcrumbs.
The tomatoes still retain some bite and texture while the juices release and combine with the savory garlic, herbs and melting goat cheese into one amazing sauce. It's a light and simple vegetarian dish that really satisfies. There's not really any special trick to this one… just good, wholesome, and fresh ingredients that go together oh so well.
Stuffed Tomato Gratin
Ingredients
3-4 large tomatoes, sliced
1 medium onion, thinly sliced
4 ounces fresh goat cheese
2 garlic cloves, minced
1/2 cup Panko bread crumbs
1/4 cup fresh basil leaves, chopped
4 tablespoons extra virgin olive oil
2 tablespoons fresh thyme
Kosher salt and fresh ground pepper
Preparation
Preheat oven to 400°F and lightly grease a 9x9-inch baking dish. Set aside.
In a medium skillet, heat 2 tablespoons of the oil over medium-low heat and add the onions. Cook, stirring occasionally, until they turn soft and golden brown, about 8 minutes.
Layer half of the tomatoes in the prepared baking dish. Sprinkle the layer with half the garlic, half the basil, half the thyme, and half the onions. Season liberally with salt and pepper.
Repeat the layers with the remaining tomatoes, then the garlic, basil, thyme, and remaining onions. Season with salt and pepper and drizzle the top with olive oil.
Bake for 15 minutes, uncovered, and then crumble goat cheese over the tomatoes and sprinkle bread crumbs evenly over the top. Return to oven and bake until breadcrumbs and crispy and golden, 10-15 more minutes.
Let cool 10 minutes before serving. Enjoy!
Adapted from A Veggie Good Day.
SKM: below-content placeholder
Whizzco for 12T